Game Designers Workshop
Regular price
Sale price
$7.50
Unit price
per
Sale
Sold out
Canal Priests of Mars (Space 1889): Is a Module for Space 1889 where one of the Characters becomes the High Priest of the Canal Priests. If he lives long enough to anyway.
When a high priest of the Canal Priests dies, a complex astrological formula based on the time of his death indicates when and where his successor will be born. The lesser priests must locate the successor and educate him in his duties. When assassins from a rival cult kill the high priest, it should be a simple matter to locate the new candidate. But the portents make no sense - the positions of the stars and planets at the time of the old priest's death indicate the new high priest will be born in the skies. In Canal Priests of Mars, one of the PCs has an unexpected heritage: the high priesthood of the Canal Priests of Mars. Being a high priest is not all chocolates and soft cushions. Every job has restrictions, and the high priest is not without obligations. Still, the lucky character can look forward to the fawning adulation of thousands of converts - once the news gets out, the cult can begin recruiting members again. Of course, this is exactly what some people don't want...
A Dying World
A Reincanation Cult
And Assassinations on 19th-century Mars!
Condition: Good, wear on binding from use and front corners staring to edge up.
Condition: Good
Share
View full details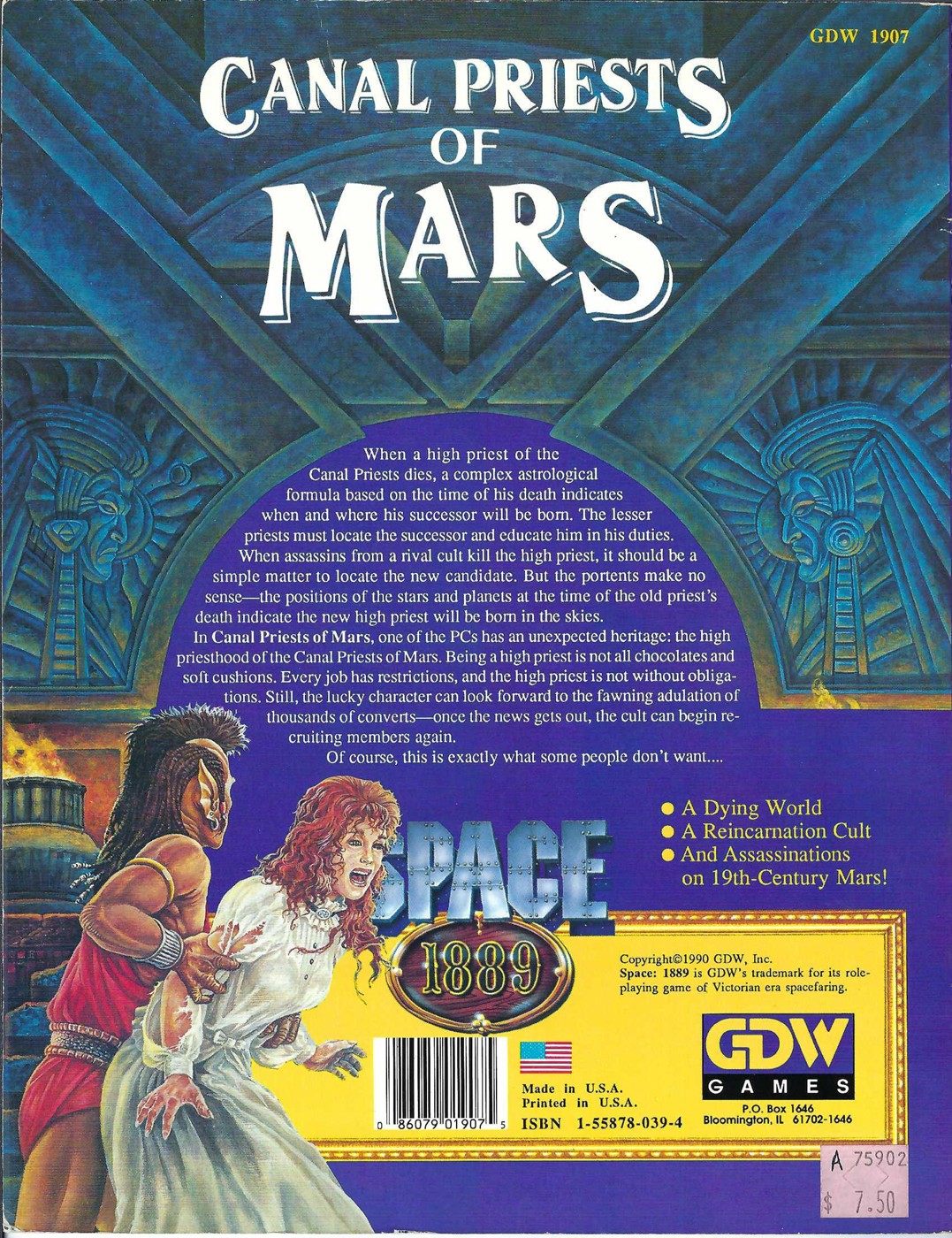 Collapsible content
Details

Author: Rowland, Marcus L
Publisher: Game Designers Workshop
Binding: Paperback