Inner City Games Designs
Regular price
Sale price
$7.50
Unit price
per
Sale
Sold out
A Challenge of Arm's: A secret lies beneath the streets of the border town of Hauberk. Howlings and strange disappearances have been reported, and rumors abound of men dressed in black. Dare you discover the secrets of Hauberk?
The fledgling town of Hauberk stands before you. Gold jingle nicely in your pocket, and you could use a place to stay for a while, maybe even upgrade your arsenal at a local shop. This town should be safe, it has a large royal garrison, and a good reputation as a local trading center. From the local loggers and farmers, you've heard that it boasts a few good inns and the people are supposed to be friendly. Look,here,... on the ground, a notice. "Tubolds Traveling Troupe" is looking for performers and guards. Seems like this is just the place you've been looking for...
Be assured, not everything is as it seems to be...
A secret guild, a lunatic band of thieves and terrorists, the intrigue of a royal quest gone astray, and a one-armed man who holds the only hope for the survival of the Kingdom of Argrond feature in a plot that has more twists and turns than a twelve foot corkscrew. Well, at least the inns ARE good ... but only the smartest and most skillful characters will survive, "A Challenge of Arm's".
Condition: Very Good
Share
View full details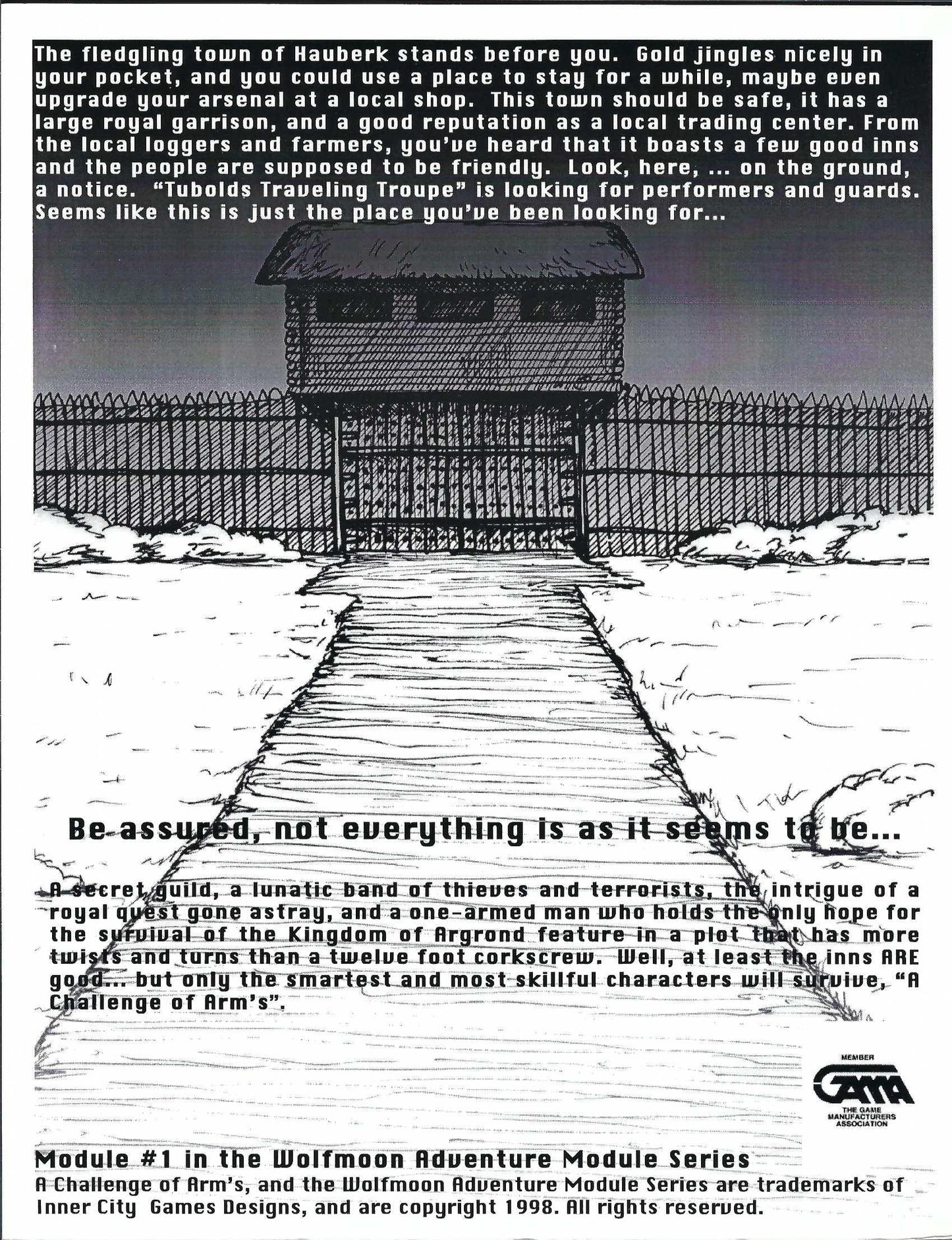 Collapsible content
Details

Author: Clark, Chris
Publisher: Inner City Games Designs
Binding: Paperback