Games Workshop
Regular price
Sale price
$7.99
Unit price
per
Sale
Sold out
Chaos Space Marines Codex: spells out everything a players needs to run a Chaos Space Marine army for the Warhammer 40K tabletop game.
Chaos Space Marines are merciless rewavers, intent upon slaughter. for ten thousand years those who were the Emperor's greatest defenders were also the greatest threat to his domain. From shadowy strongholds the Traitor Legions and Renegade brigades wage constant and bloody war against the imperium.
Condition: Very Good, slight bend on front foreedge at bottom of book.
Condition: Very Good
Share
View full details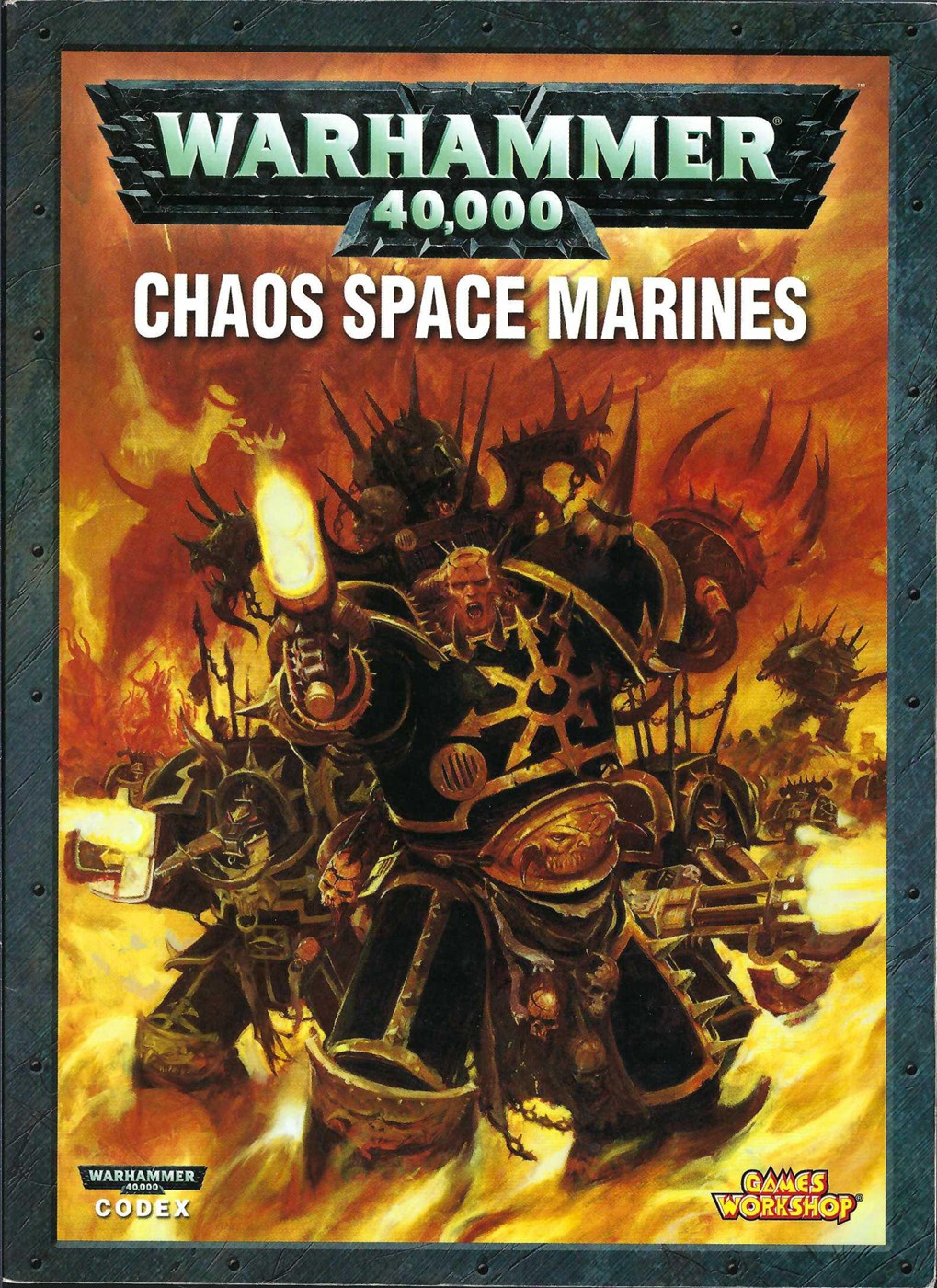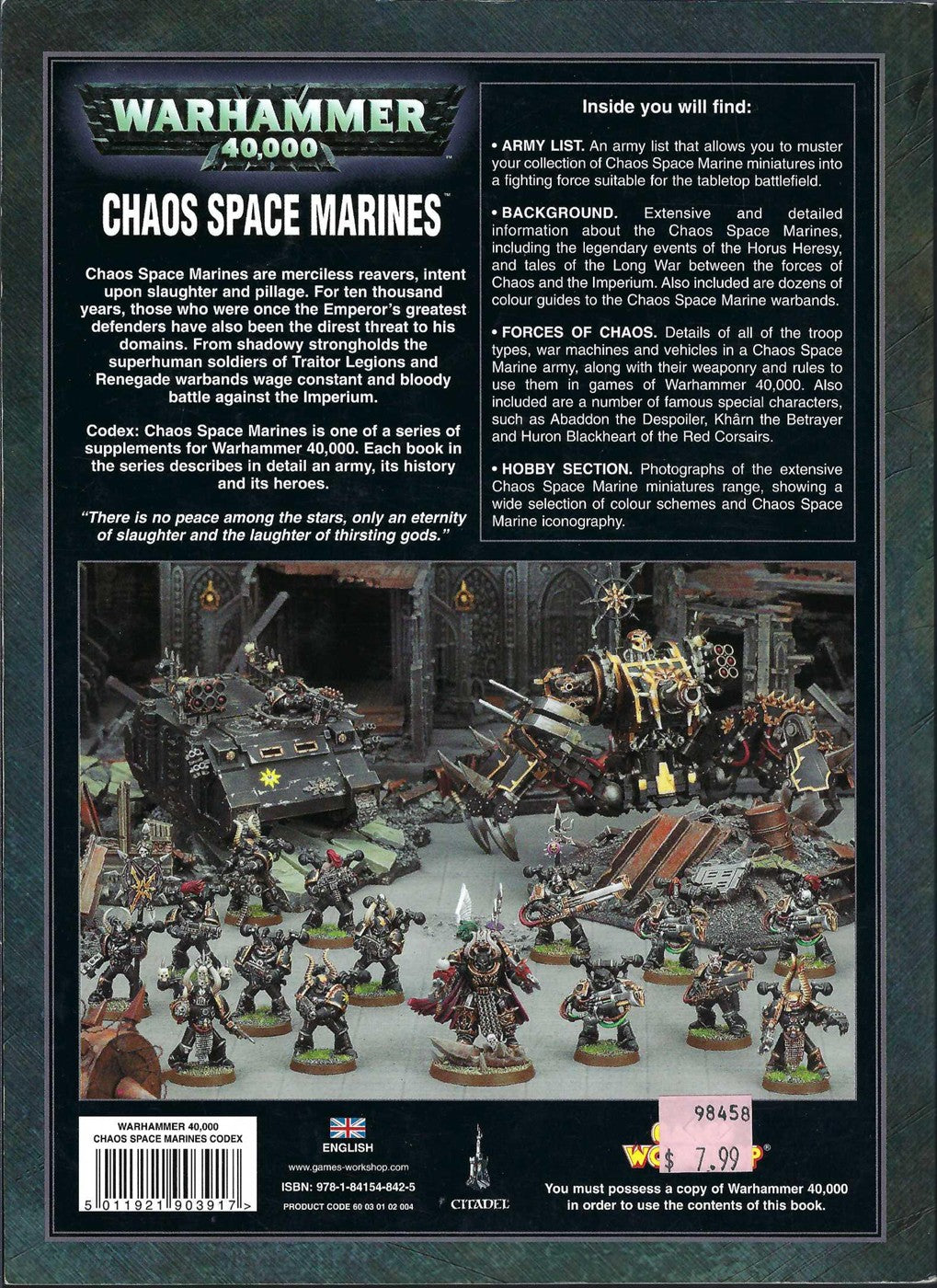 Collapsible content
Details

Author: Thorpe, Gav and Alessio Cavatore
Publisher: Games Workshop
Binding: Paperback