Fantasy Flight Games
Regular price
$119.99
Sale price
$95.99
Unit price
per
Sale
Sold out
A long time ago in a galaxy far, far away...
It is a period of galactic civil war. While the Emperor tightens his grip on the local star systems, the mighty Imperial Fleet searches for its one true threat: the Rebel Alliance. Outnumbered and outgunned, the Rebellion leads their rag-tag fleet in hit-and-run operations. A dramatic victory against the Imperial Fleet could restore freedom to the galaxy, but a crushing defeat could easily destroy the Rebellion once and for all...

Star Wars: Armada is a game of tactical fleet combat set at the height of the Galactic Civil War. Take command of a Victory-class Star Destroyer and annihilate your foes with superior firepower - or outmaneuver your opponent with the swift CR90 Corellian Corvette and Nebulon-B Frigate. But watch out! Even the smallest craft can change the tide of battle. Unleash squadrons of X-wing fighters against your enemy or overwhelm their forces with screens of nimble TIE fighters.

Star Wars: Armada contains highly detailed, painted starship miniatures and an innovative game system. With many different objectives and ways to upgrade your ships, no two games are ever the same.
Experience the drama of the Galactic Civil War on a whole new scale!
Condition: New
Share
View full details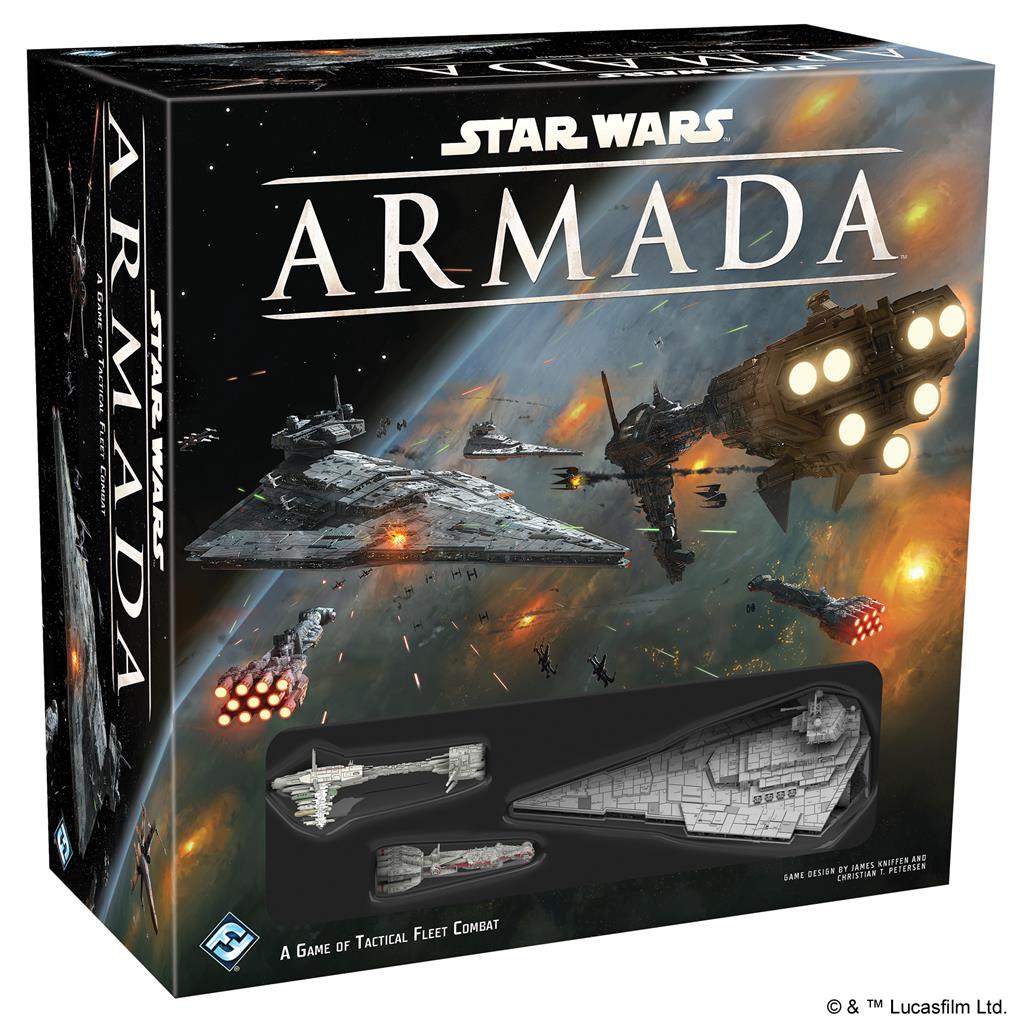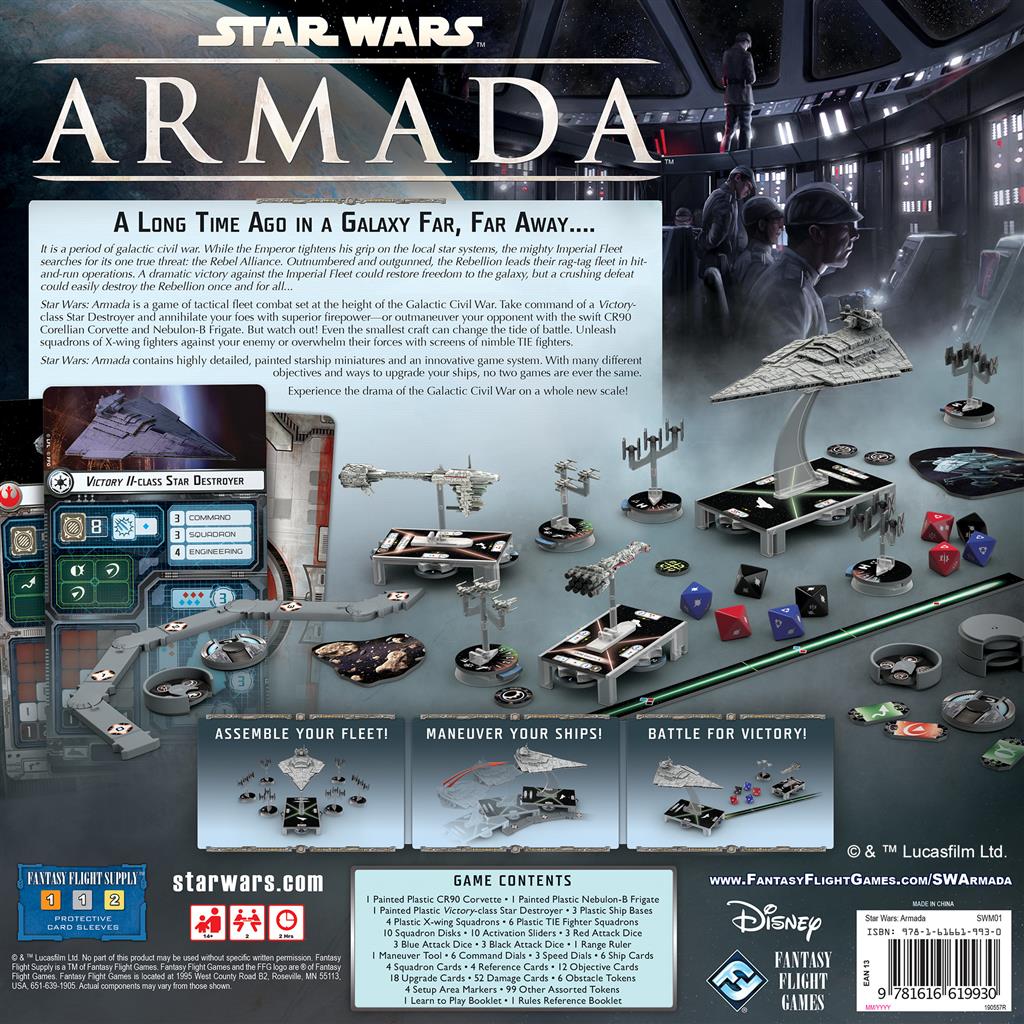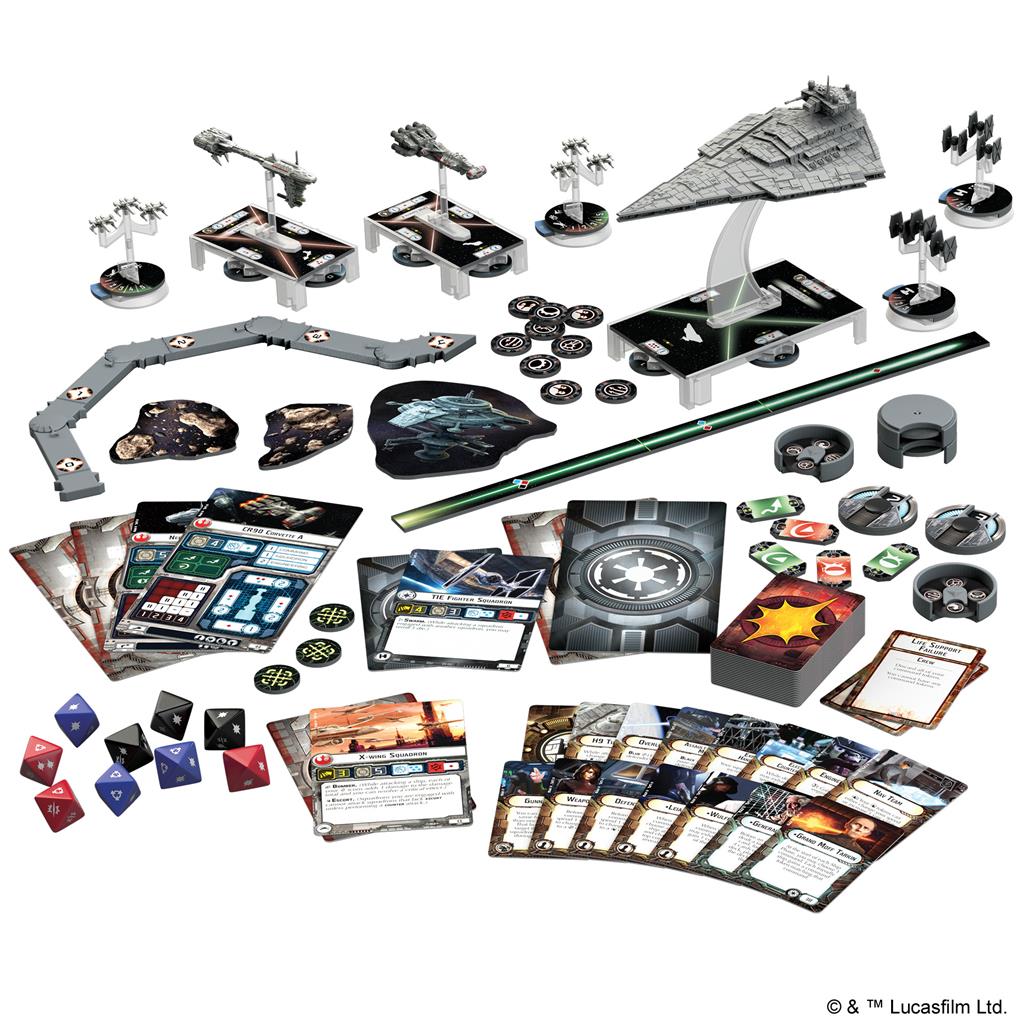 Collapsible content
Game Details

Suggested Ages: 14 and up
Number of Players: 2
Playing Time: 2 hours

Designer: James Kniffen, Christian T. Petersen
Illustrator: Ben Zweifel
Publisher: Fantasy Flight Games
Mechanics

Action Queue, Critical Hits and Failures, Dice Rolling, Line of Sight, Simulation, Variable Player Powers