Rio Grande Games
Regular price
Sale price
$19.99
Unit price
per
Sale
Sold out
Friday is a solo-play adventure deckbuilding game. You can only win the game by helping Robinson Crusoe fight the many hazards of your deserted island and survive the pirates.

In Friday, you are helping Robinson Crusoe, who came ashore on your island, fight against the many hazards. At the beginning, Robinson isn't very skillful. With each fight he wins you'll improve his abilities, but defeats are also helping to get rid of his worst habits. Howerver, life on the island is energy-sapping, so Robinson not only gains experiences during his time there, he also starts aging and tends to become clumsy.

In Friday, Robinson is represented as a card stack of different behaviors. You're forced to improve this card stack, so you can collect cards at the end of the game to give Robinson his best chance to win against the tough pirates!

From BoardGameGeek:
Friday is a solitaire deck-building game in which you optimize your deck of fight cards in order to defeat the hazards of the island and two pirate ships. During a turn the player will attempt to defeat hazard cards by playing fight cards from their deck. If defeated, a hazard will become a fight card and is added to the players deck. If failed the player will lose life tokens but also get the opportunity to remove played cards from their fight deck. Finally the player will use their optimized fight deck to defeat two evil pirate ships allowing Robinson Crusoe to escape the island!

Honors:
2012 Fairplay ? la carte Winner
2012 Golden Geek Best Card Game Nominee
2012 Golden Geek Best Innovative Board Game Nominee
2012 Spiel des Jahres Kennerspiel des Jahres Recommended
Contents: 72 playing cards, 3 storage boards and 22 wooden life points.
Condition:
Share
View full details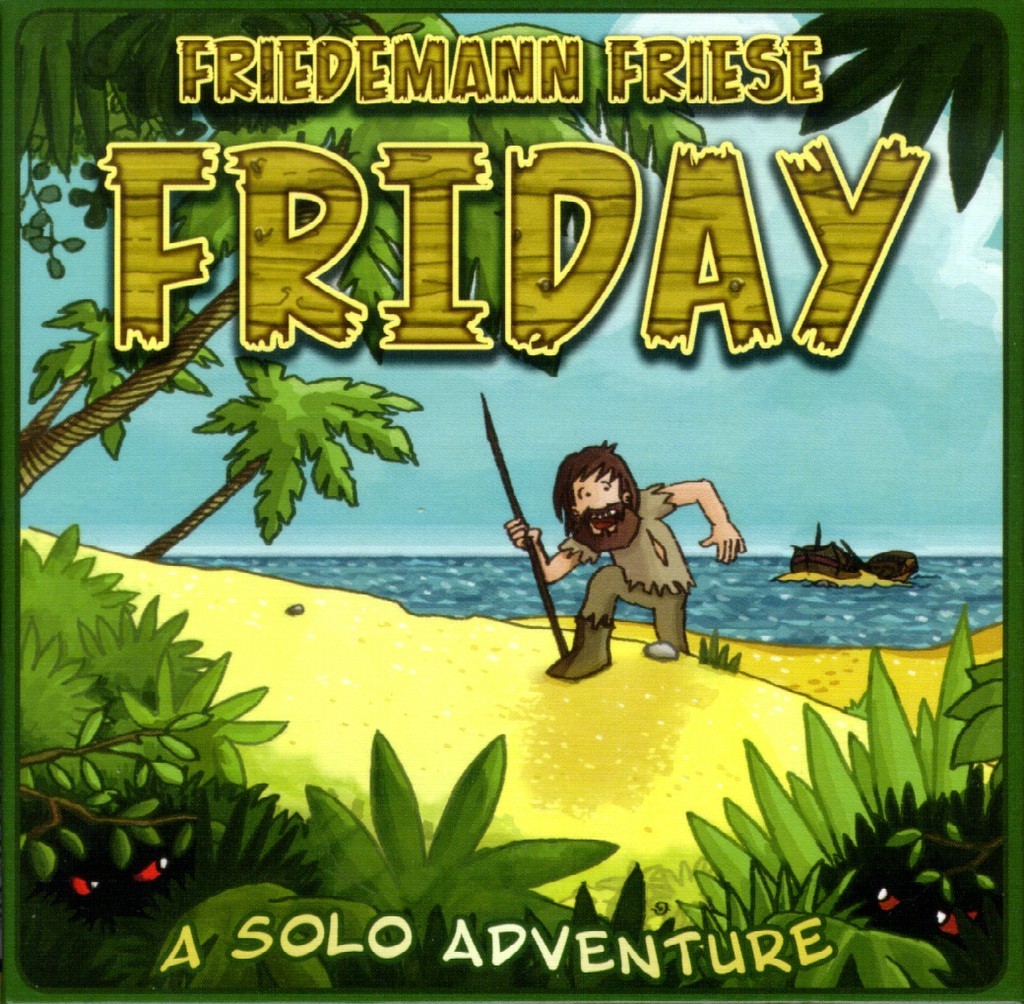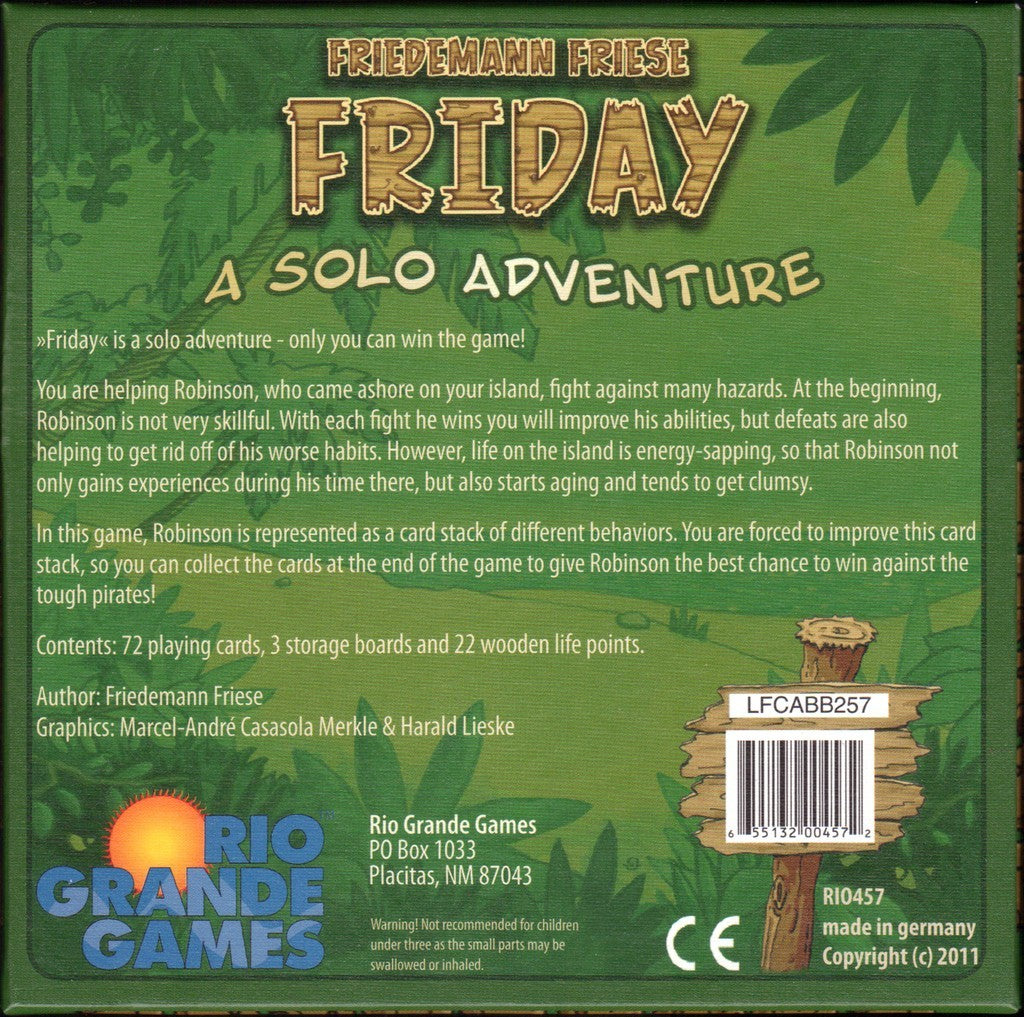 Collapsible content
Game Details

Suggested Ages: 13 and up
Number of Players: 1
Playing Time: 25 minutes

Designer: Friese, Friedemann
Illustrator: Marcel-Andre Casasola Merkle and Harald Lieske
Publisher: Rio Grande Games
Mechanics

deck building, hand management, card game, fighting, novel