Steve Jackson Games
Regular price
Sale price
$14.48
Unit price
per
Sale
Sold out
GURPS Fantasy II Adventures in the Mad Lands: Players in the Mad Lands Campaign build characters fit for the heroic act of survival, protecting their fellow villagers from the terrible threats that menace the land.
A World of Chaos
In the center of the world is a land hammered by the weather, tortured by insane gods, plagued by grotesque monsters and haunted by magic. Only the bravest survive in the Mad Lands.
Yet they do survive . . . hearty hunters, fishermen and warriors with the courage to face a world in constant turmoil. Clever and self-reliant, they refuse to yield to the land's ever-present threats – chaotic gods, brutal monsters and immortal sorcerers.
This book has everything that the GURPS GM needs to run a campaign in the dark-fantasy world of the Mad Lands, including . . .
A full-color, fold-out map of the Mad Lands and surrounding areas.
Descriptions of neighboring lands, including the bizarre Savarginia, the hostile Togeth and the mysterious Whiteness.
A campaign where party members have known each other from birth. Roleplaying and personality development are important. Improve your status through brave deeds, but don't think of back-stabbing . . . your comrades are all that stand between you and the pits of hell.
Gods! The chaotic deities who warp the very land and change all they touch. No one worships these mad powers. No one sane, that is . . .
Monsters! The vicious Skinless, the berzerk Headless, the sinister Heightless and many more – once human, they now prey on humanity.
The Soulless – a race of immortal sorcerers so bored with their endless lives that they will pursue any eccentric activity. And humans make such amusing playthings . . .
Rules for incorporating the fickle force of magic into the campaign. In the Mad Lands, magic is unpredictable . . . a thing to be feared.
Here is a land of danger and death, monsters and magic. Adventures here aren't loot-and-pillage – they're battles for mankind's very survival in a world of chaos. Pit your raw courage against foes beyond imagination. Visit the Mad Lands if you dare . . .
Condition: Very Good, marking on top of front cover.
Condition: Very Good
Share
View full details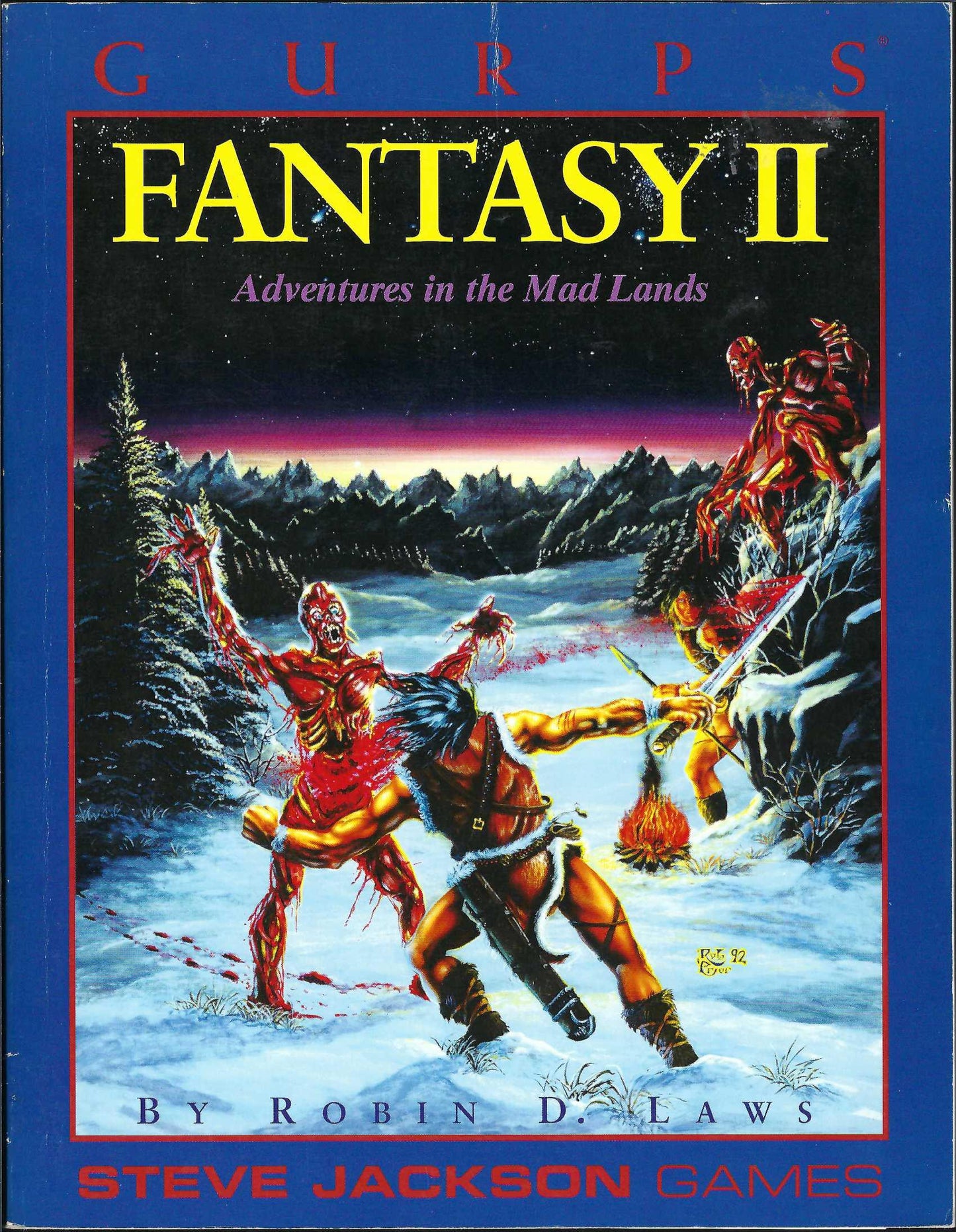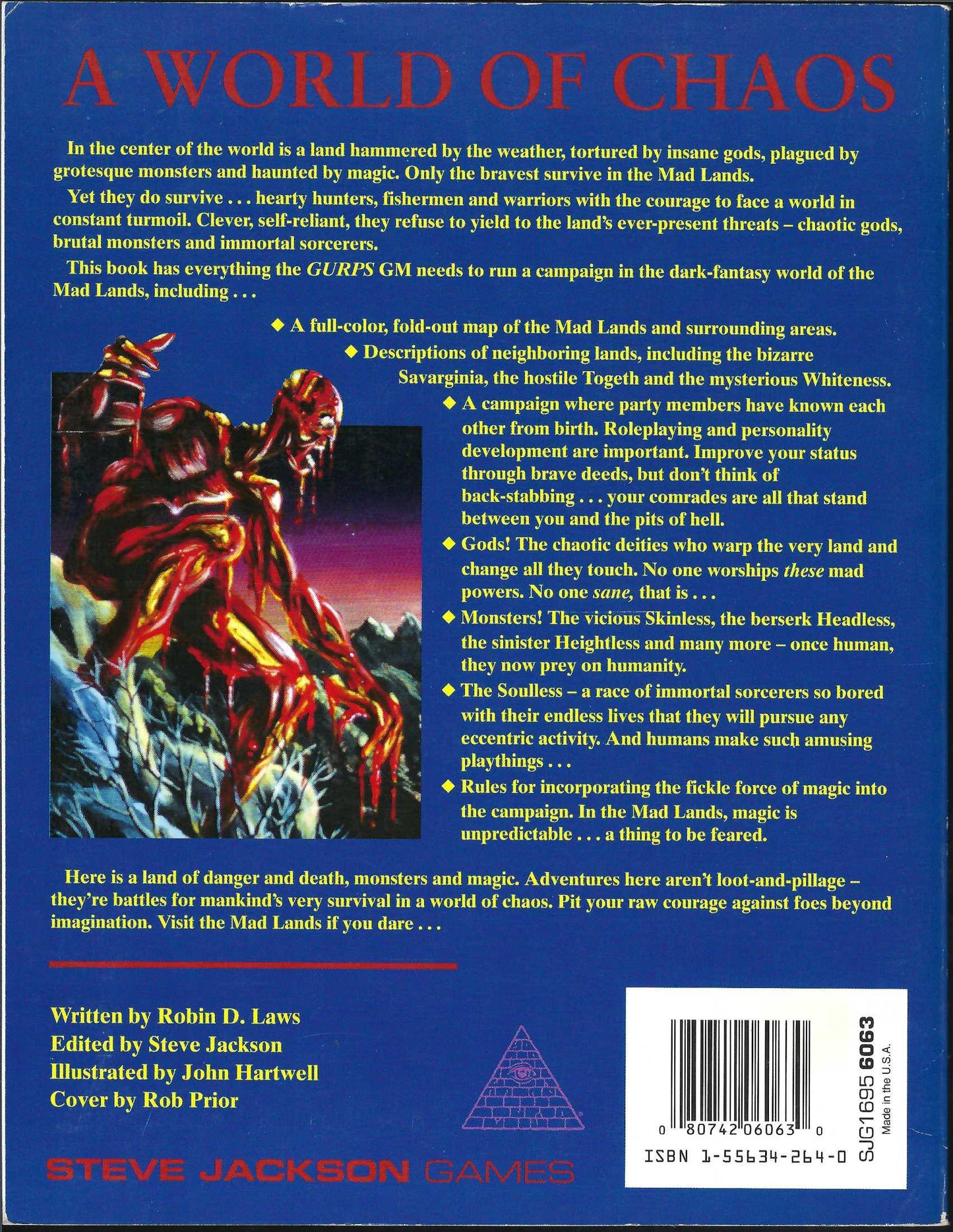 Collapsible content
Details

Author: Laws, Robin D
Publisher: Steve Jackson Games
Binding: Paperback