Cheapass Games
Regular price
Sale price
$9.99
Unit price
per
Sale
Sold out
Pairs is a new classic pub game for 2 to 8 players. It's a simple press-your-luck card game with an unusual deck. The cards are numbered 1 to 10, with 1x1, 2x2, 3x3, and so on. Players take turns drawing cards, trying not to get a pair. Or, you can fold, and score the lowest card in play. The first player to score too many points loses the game - and there's only one loser!
Game Play:
At the start of the game, shuffle the deck and remove five cards without looking at them. Deal one card face-up to each player.?
The player with the lowest card is the first active player. She decides whether to 'hit' - that is, be dealt another card - or fold. If she hits and is dealt a card that doesn't match a card she already has in front of her, then the next player clockwise becomes the active player. If the card does match, then the round ends, she keeps one of the matching cards as penalty points, then everyone else discards their cards and a new round begins with each player being dealt a card.
If the active player folds, the round ends and she takes the lowest-valued card visible on the table as penalty points, then a new round begins. Penalty cards remain set aside, even if the deck is shuffled to continue play. If a player acquires more penalty points than the predetermined threshold, then the game ends and this player loses.
Alternatively, players can use coins, peanuts, or other tokens to track scores between games, with the loser paying everyone one token and paying her score in tokens to the player with the lowest score.
Pairs is fresh, fast, and fun! Small enough to fit in a shirt pocket and take anywhere!
Pairs is available in 12 different versions, each with different artwork.
Pairs: Core Deck (aka Fruit Deck, contains simple fruit-and-vegetable artwork, with cards like Onions, Lemons, Peppers, and of course Pears. Includes rules for the Continuous Pairs variant, as well as extended hints and examples.)
Pairs: The Name of the Wind Commonwealth Deck (based on Patrick Rothfuss' "Name of the Wind" book series, and contains archetypes from that world illustrated by Shane Tyree. Includes rules for Sweep, a bidding game for 2-6 players)
Pairs: Pirate Deck (features art from cartoonist Brett Bean. Includes two pirate-themed variant games, Port and Starboard. Port and Starboard are both endurance games: in Port, players try to outlast each other for points; in Starboard, players gamble on the luck of a shared hand. The Pirate Deck also has a variant for the basic game, called "Pieces of Eight.")
Pairs: The Name of the Wind - Modegan Deck (illustrated by Shane Tyree and based on the "Name of the Wind" fantasy series by author Patrick Rothfuss. Includes the variant game Blackstone, which is a gambling game for 2 to 8 players.)
Pairs: Barmaids Deck (contains artwork by the incomparable fantasy illustrator Echo Chernik, featuring eleven barmaids holding 1 to 10 glasses of beer. - Yes, eleven. There are 2 girls on the nine. - Includes rules for a game variant called Rocket, the casino version of Pairs.)
Pairs: Goblin Deck (created by fantasy artist Pete Venters featuring images of goblins through the ages, from Stone Age goblins to goblin mobsters and even cyber-goblins. Includes rules for a bonus game called Goblin Poker, a gambling game for 3 to 8 players.)
Pairs: Goddesses of Cuisine (illustrated by Echo Chernik) includes rules for variant game The Judge, a cooking game for 3 to 6 players. Echo Chernik's second Pairs deck is based on her amazing Goddesses of Cuisine calendar illustrations: ten embodiments of food including Cheese, Coffee, Soice, Tea and many more.
Pairs: Princess and Mr. Whiffle Deck ("The Princess and Mr. Whiffle" is a book that looks like a children's book, but certainly isn't, created by Patrick Rothfuss and Nate Taylor. This deck contains some spooky kid's book illustrations by fantasy artist Nate Taylor. Includes the rules for "Kitty," a bidding game for 3 to 6 players.)
Pairs: The Name of the Wind - Faen Deck (based on "The Name of the Wind," by fantasy author Patrick Rothfuss, and contains many characters from that universe, illustrated by fantasy artist Nate Taylor. Includes rules for a bonus game, Hawthorn, a strategic Pairs variant for 2 to 6 players.)
Pairs: Professor Elemental Deck (contains illustrations of the real-life UK steampunk rap artist Professor Elemental, as well as the many fantastic characters from his world, illustrated by comic artist Cheyenne Wright. Includes rules for Venture, a bidding game for 3 to 8 players.)
Pairs: Shallow Ones Deck (features cartoons of various adorable little Cthulhu monsters, illustrated by cartoonist John Kovalic. Includes rules to Monster, a gambling game for 4 to 8 players.)
Pairs: Muses Deck (based on the Girl Genius web comic by Phil and Kaja Foglio, and illustrated by the Foglios and colorist Cheyenne Wright. Features nine Muses, historic constructs who served as advisors to royalty. Includes rules for Regent, a courtly bluffing game for 2 to 4 players.)
Condition: New
Share
View full details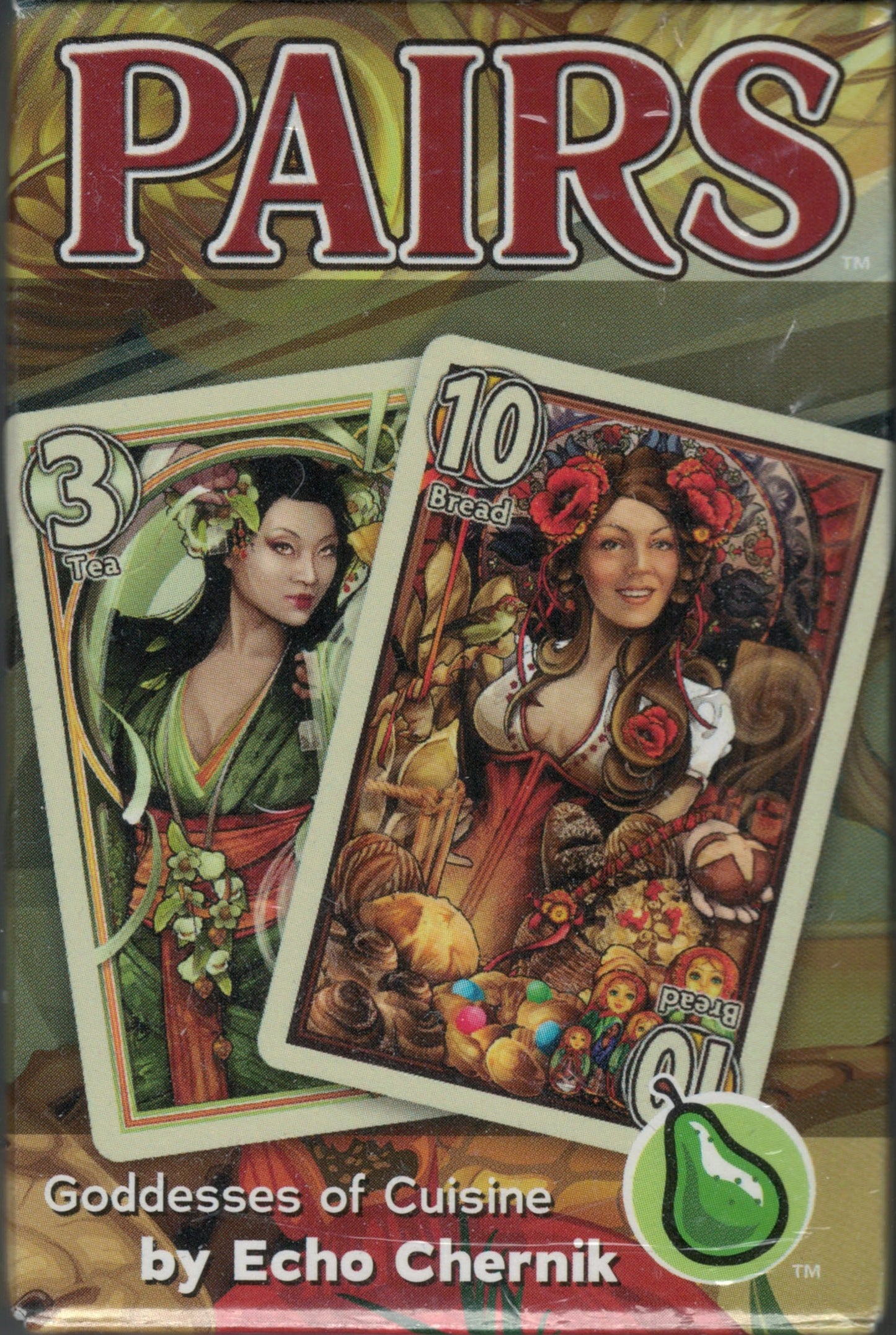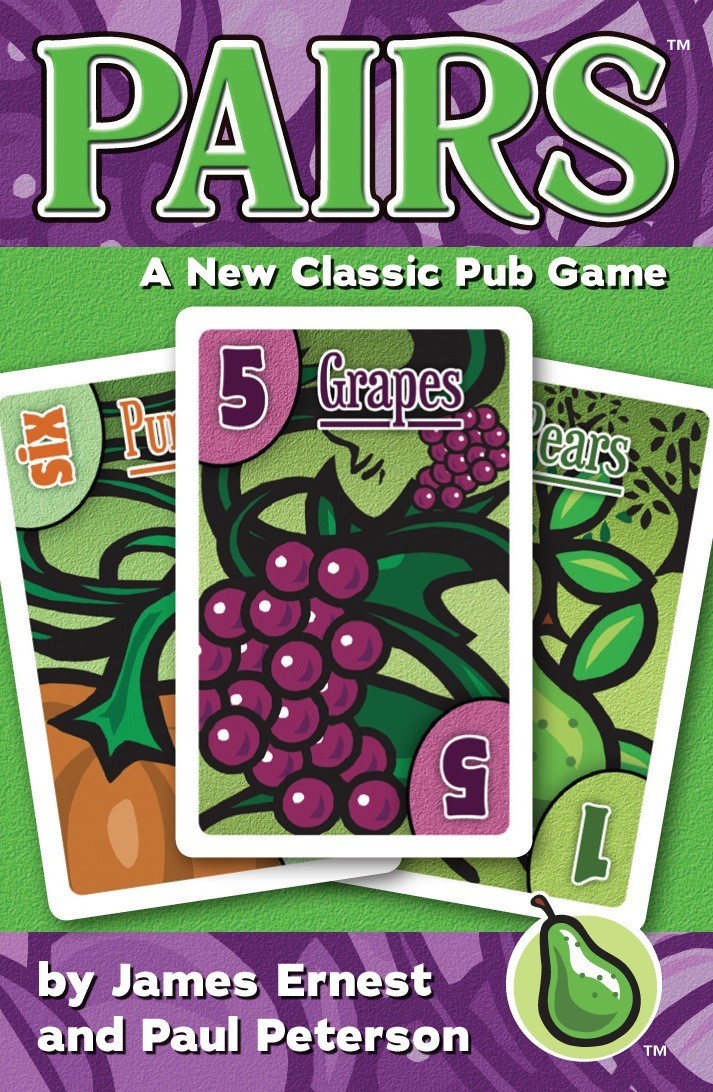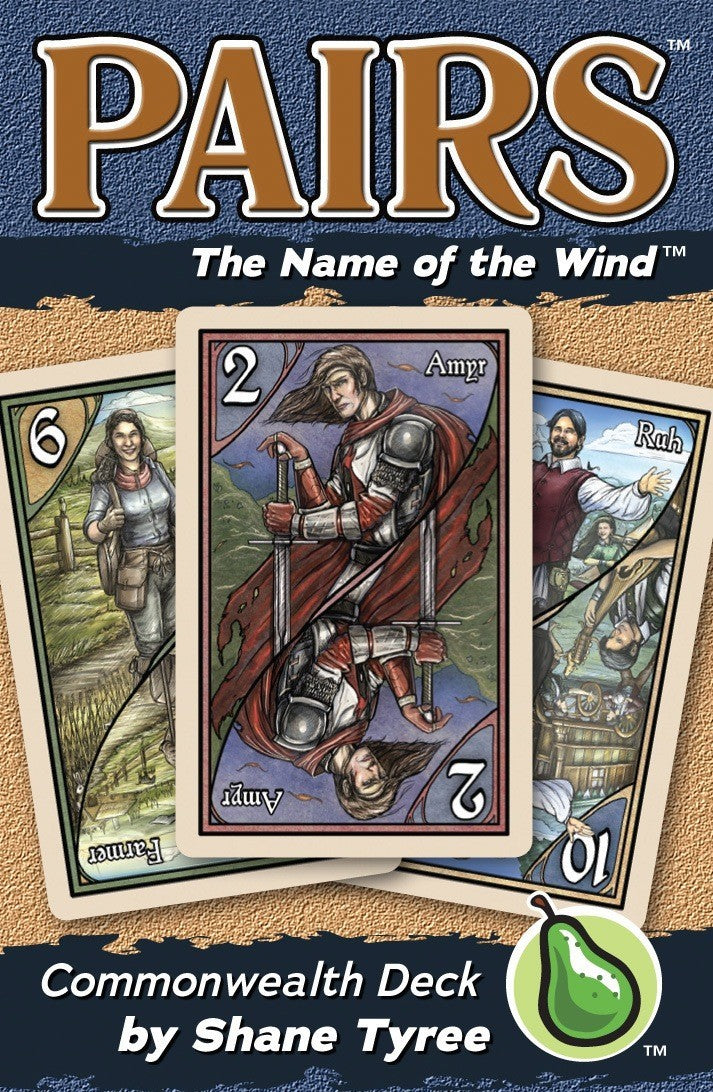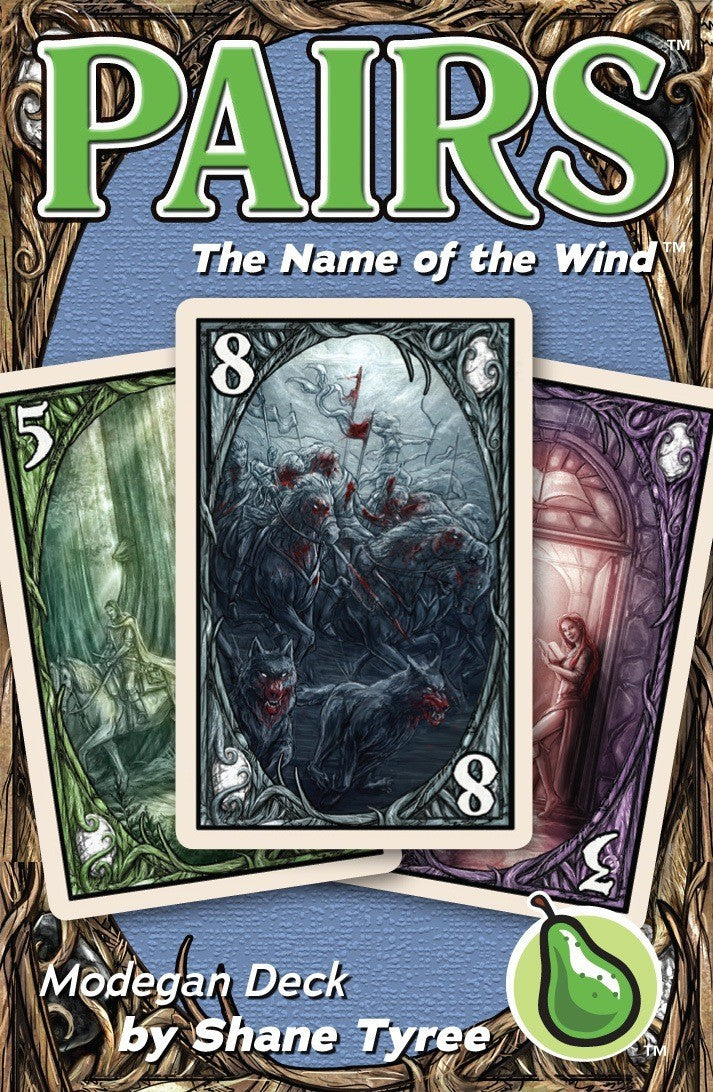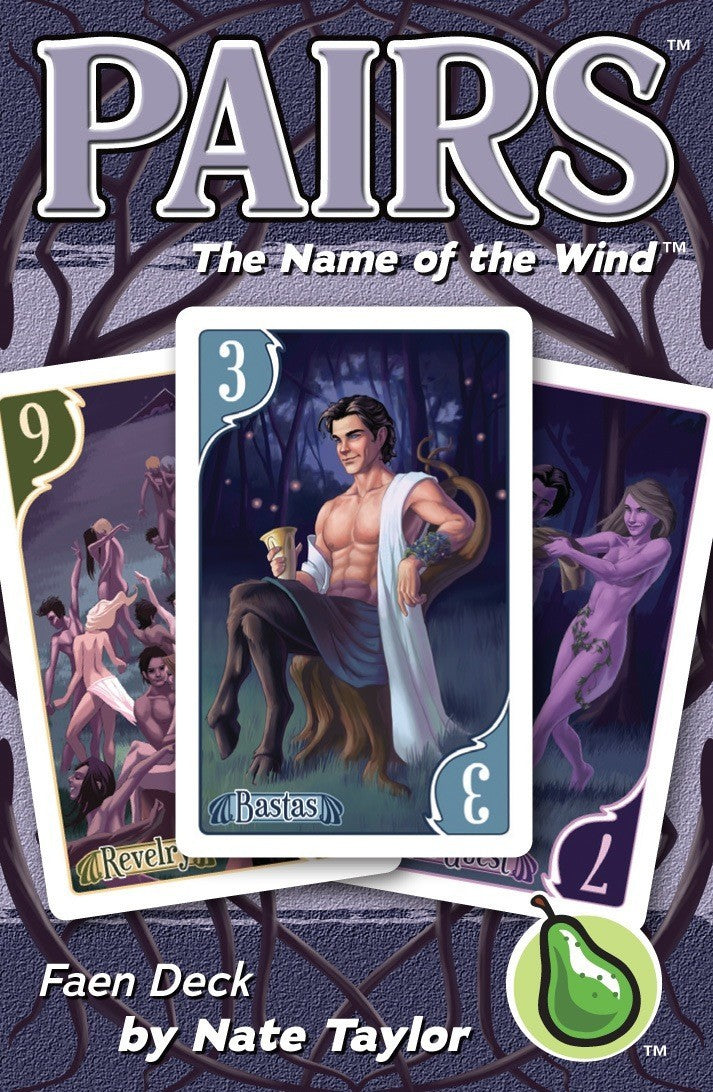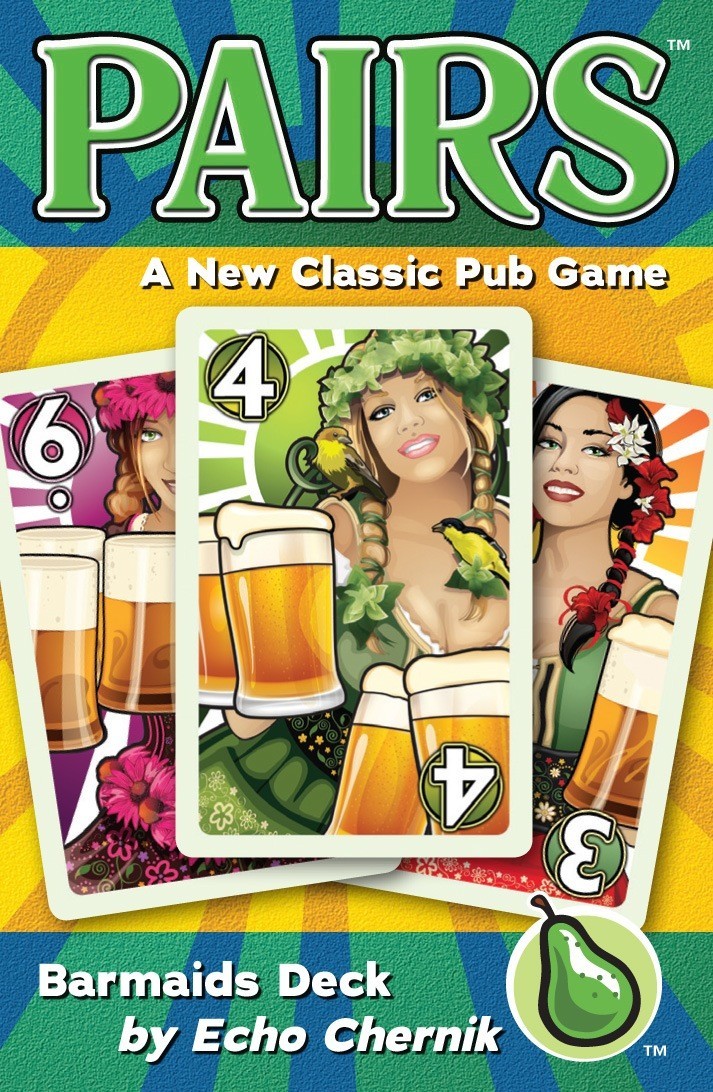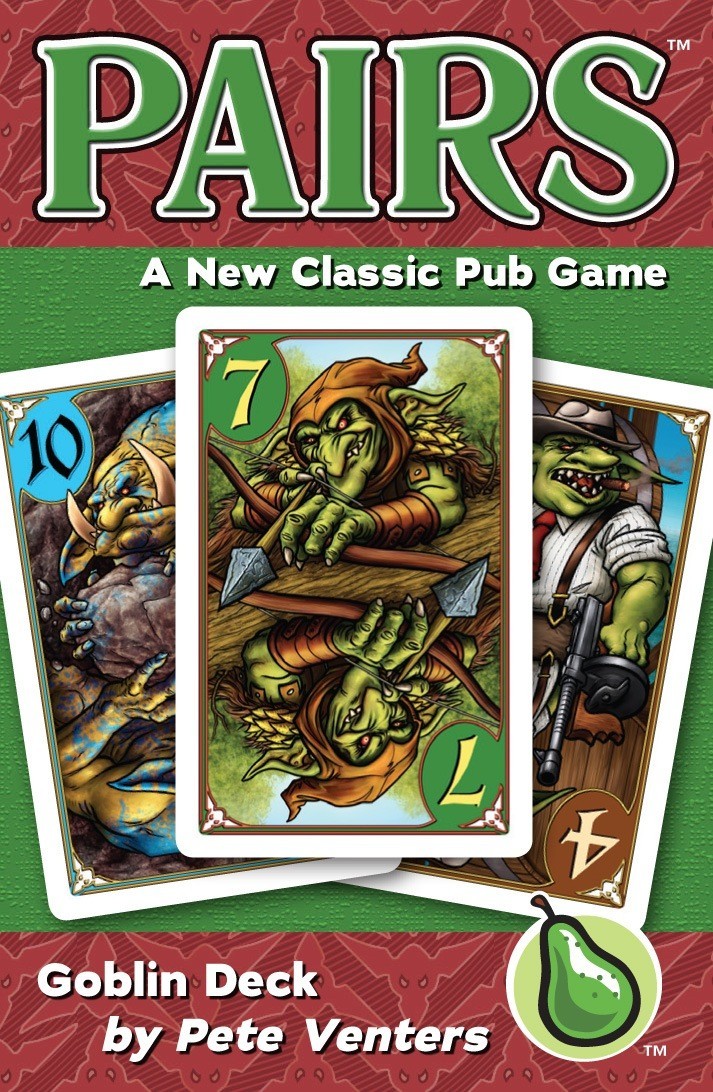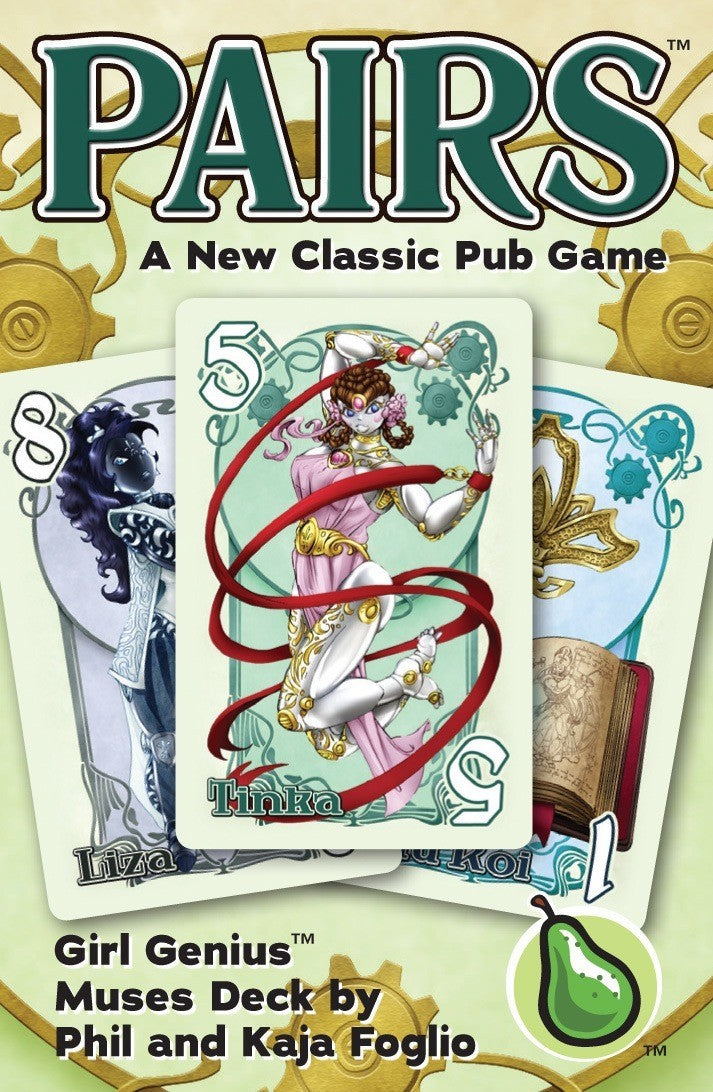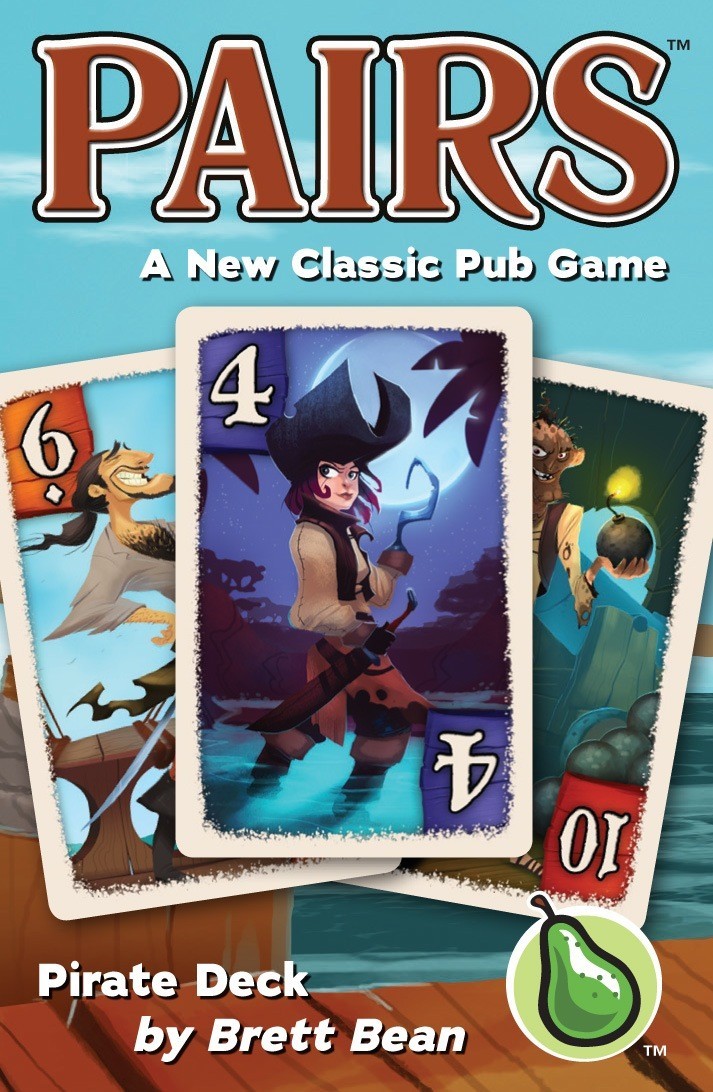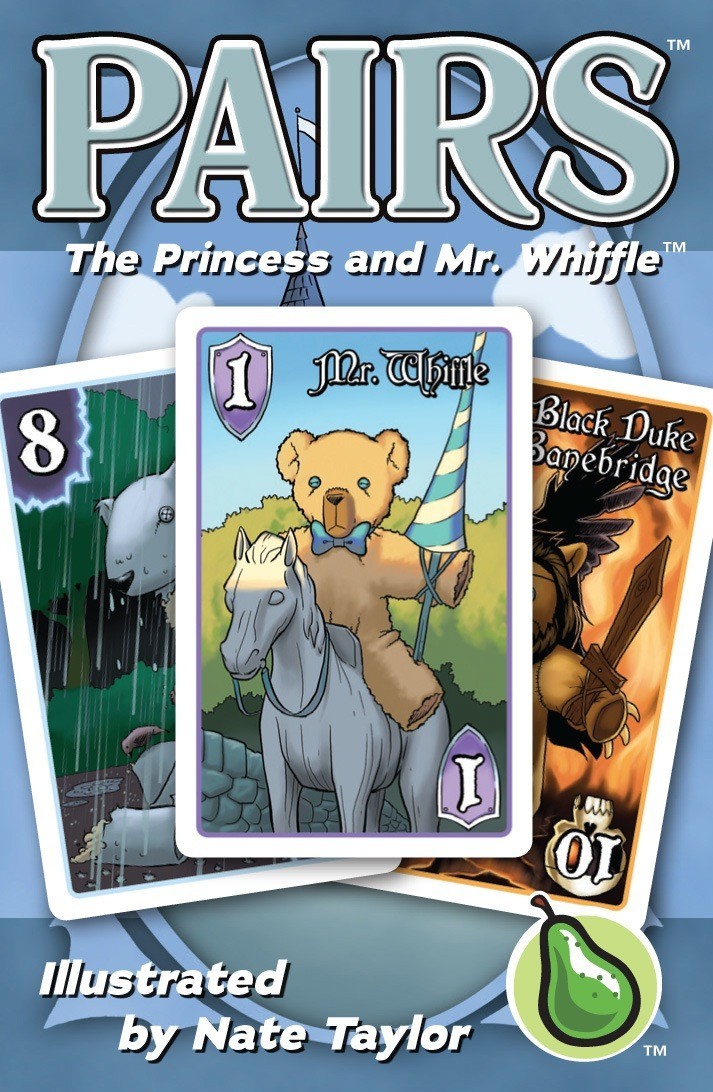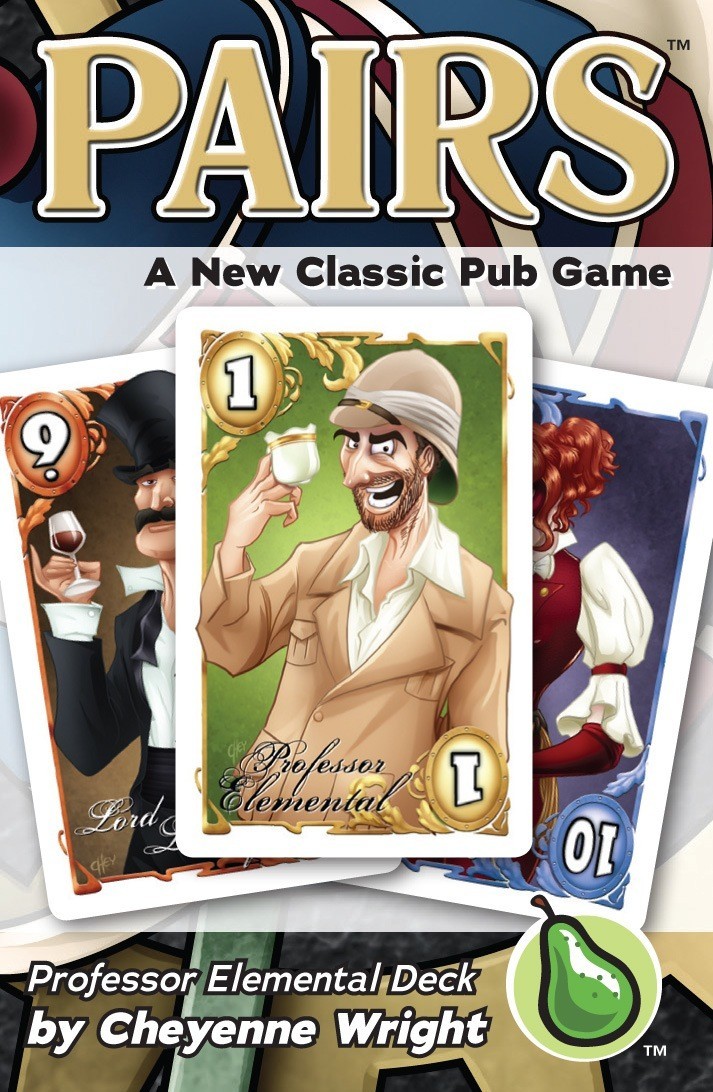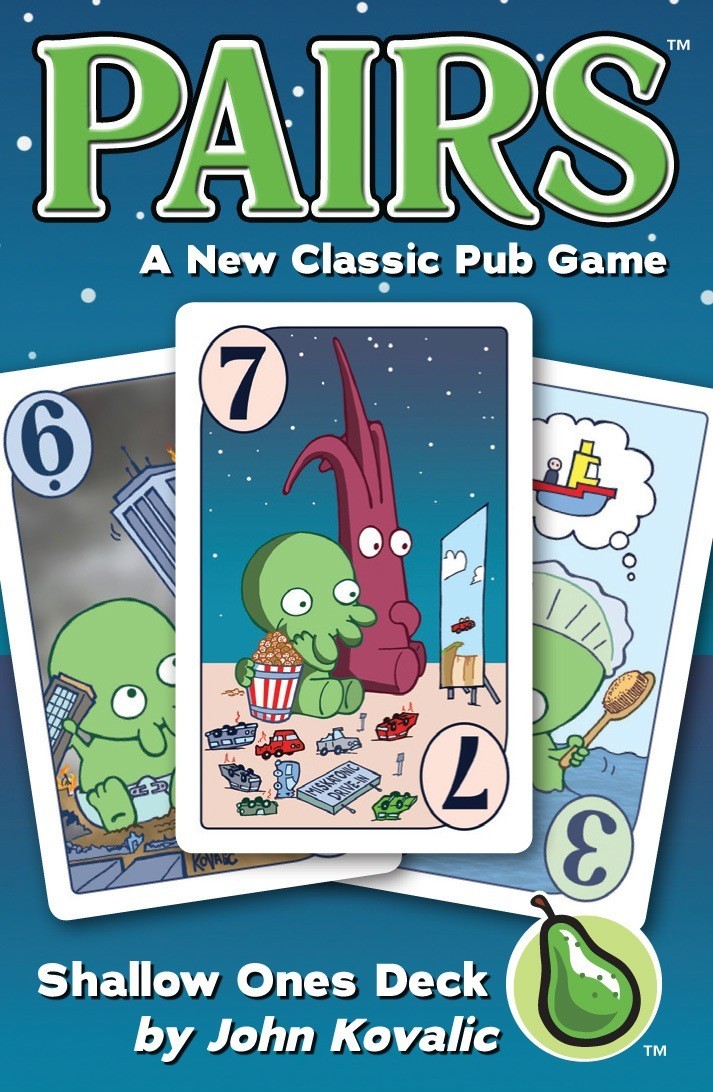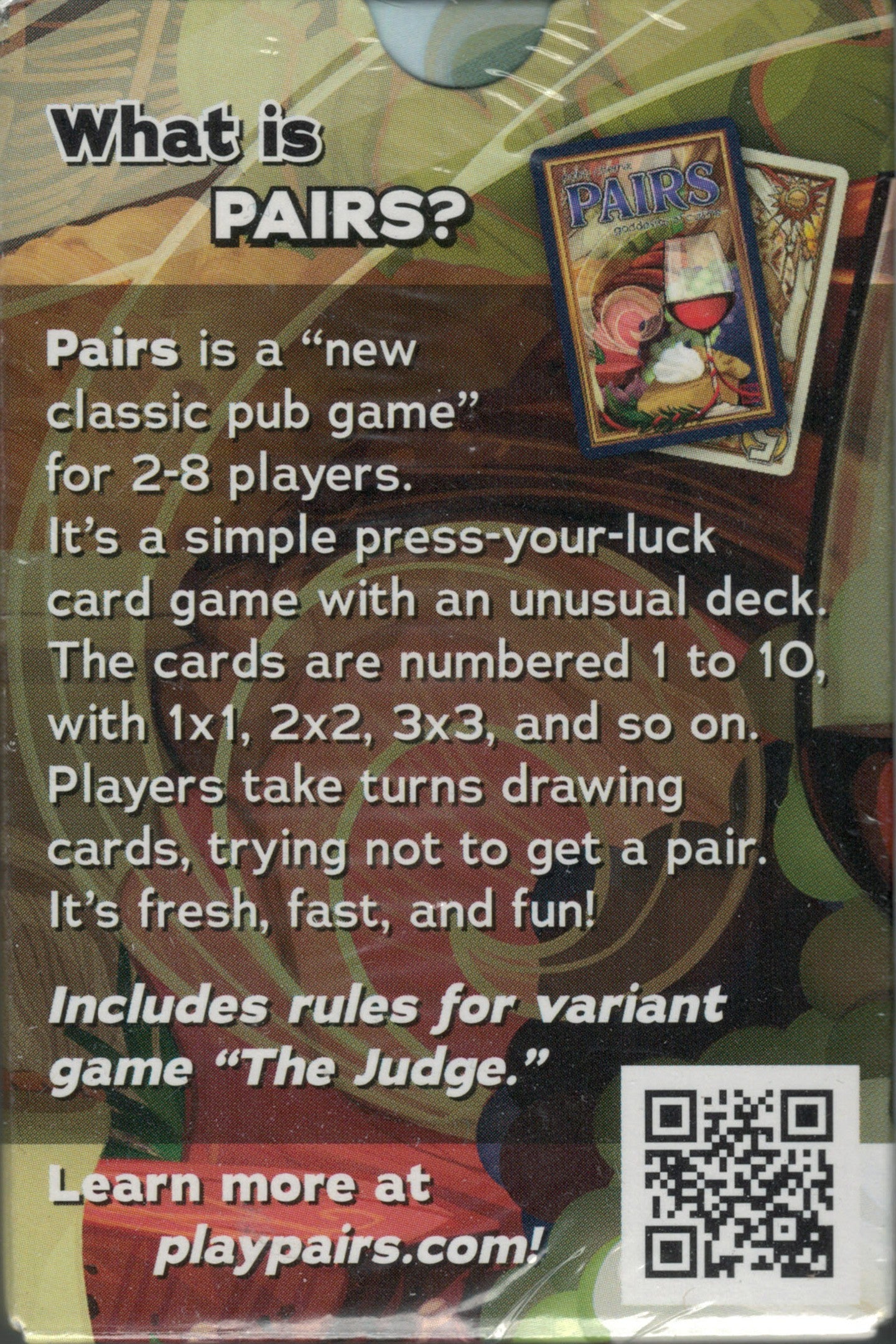 Collapsible content
Game Details

Suggested Ages: 10 and up
Number of Players: 2 to 8
Playing Time: 15 minutes

Designer: Ernest, James and Paul Peterson
Illustrator:
Publisher: Cheapass Games
Mechanics

press your luck, card game, Pairs
Awards & Honors

2014 Golden Geek Best Party Board Game Nominee