Koplow Games
Regular price
Sale price
$14.99
Unit price
per
Sale
Sold out
Koplow's Opaque Jumbo Dice, 22mm to 30mm in size, are ideal for players with low vision. They're also excellent for classroom and tournament play or if you just want to make an impact. The large numbers are clearly marked in high-contrast paint for excellent legibility, even from a distance.

A silky smooth finish, and a nice weight, make these dice a pleasure to use. The 7-piece one-color sets come in a handy storage tube and include 1d4, 1d6, 1d8, 1d10, 1d10(%), 1d12, and 1d20. The mixed set comes in a clear plastic storage box; color combinations vary.

Available in 5 colors: purple, black, red, white and blue or in a mixed set. The white dice are numbered in black, while the other colors have white numbers.
Share
View full details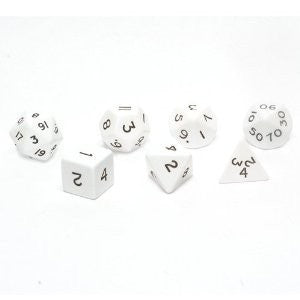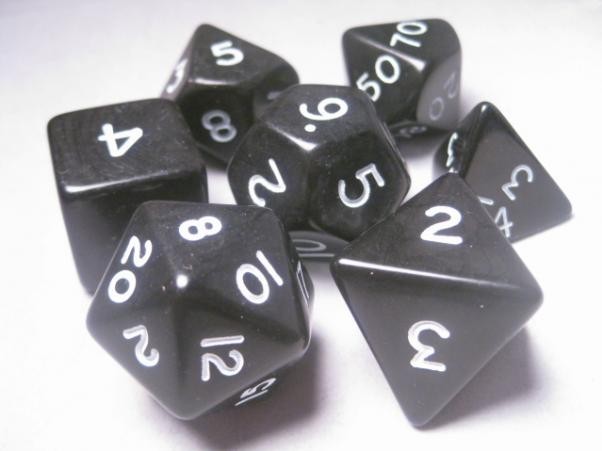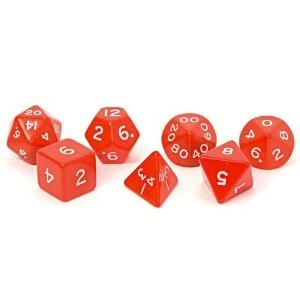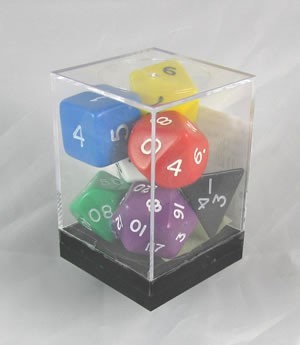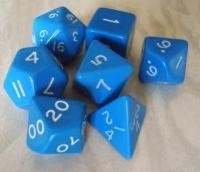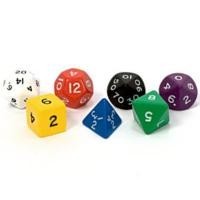 Collapsible content
The History of Dice

Dice and their forerunners are the oldest gaming implements known to man. It's uncertain where or exactly when dice originated, we only know it was before recorded history. This 20-sided die from Ptolemaic Egypt has Greek letters carved into its faces.

It is theorized that dice developed from the practice of fortune-telling with the talus of hoofed animals, also known as knucklebones, like the one shown here. 

Whatever their origin, you can never have too many dice!