Chapman & Hall
Regular price
Sale price
$2,000.00
Unit price
per
Sale
Sold out
Posthumous Papers of the Pickwick Club by Charles Dickens - First issue in book form of The Posthumous Papers of the Pickwick Club by Charles Dickens
Condition: Front cover detached, full leather, 5 raised bands on spine, marbled end papers.
Meets 6 of 7 of Walter Smith's 'seven unequivocal' first issue points:
Page 260 line 29, 'hodling' for 'holding.'
Page 267 '7' in page number slightly raised.
Page 341 line 1: Correct reading of 'inde-licate;' line 5 correct reading of 'inscription;'
Page 342 line 5: 'S. Veller' uncorrected.
Page 400 line 21: 'this friends' for 'his friends.'
Page 432 headline: 'F' in 'OF' imperfect.
Page 25 has signature 'E'
Further points:
lacks half-title page
Title page vignette sign says 'Tony Veller'
has directions to the binder and 6 lines of errata
Page 9 has footnote
Page 261 signature 'X2'
Page 278 10 lines from bottom 'Samuel' for Weller
Page 303 missing 2nd '3'
Page 375 headline 'PICWKICK'
Page 553 1st word of chapter 51 'Considdring'
includes R. Buss plates facing pages 69 and 74
plates do not have tissue
This consignment book has been exposed to cigarette smoke.
Share
View full details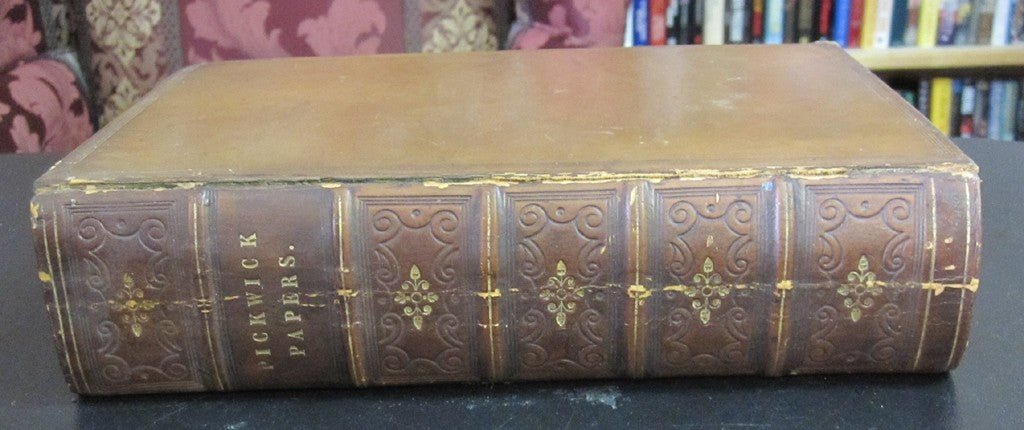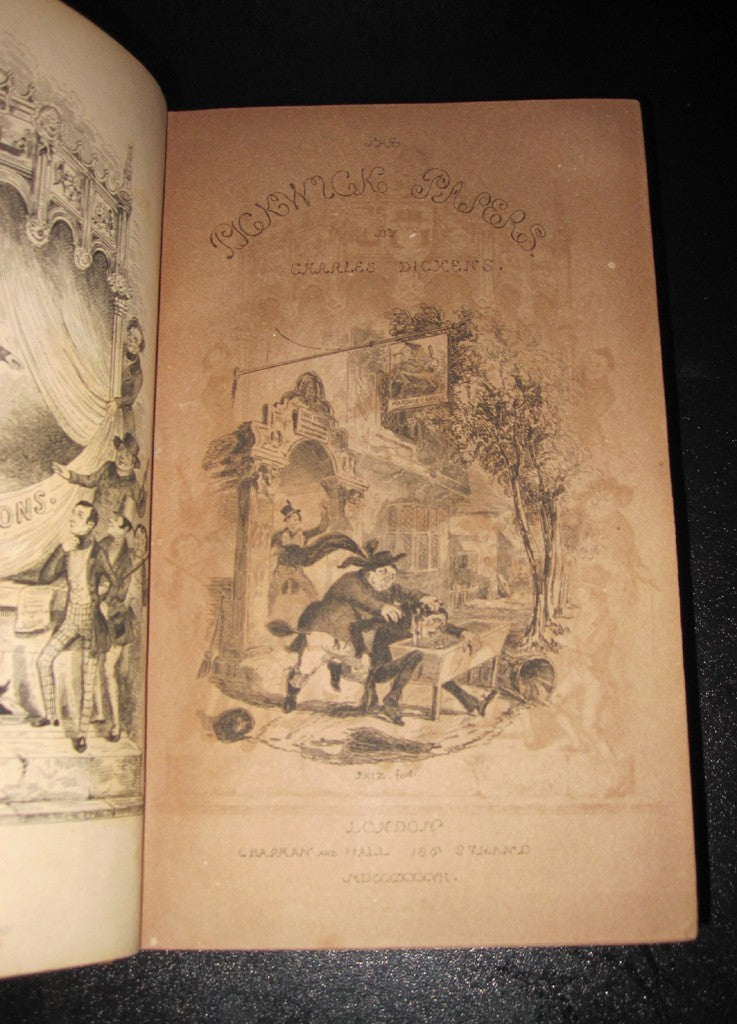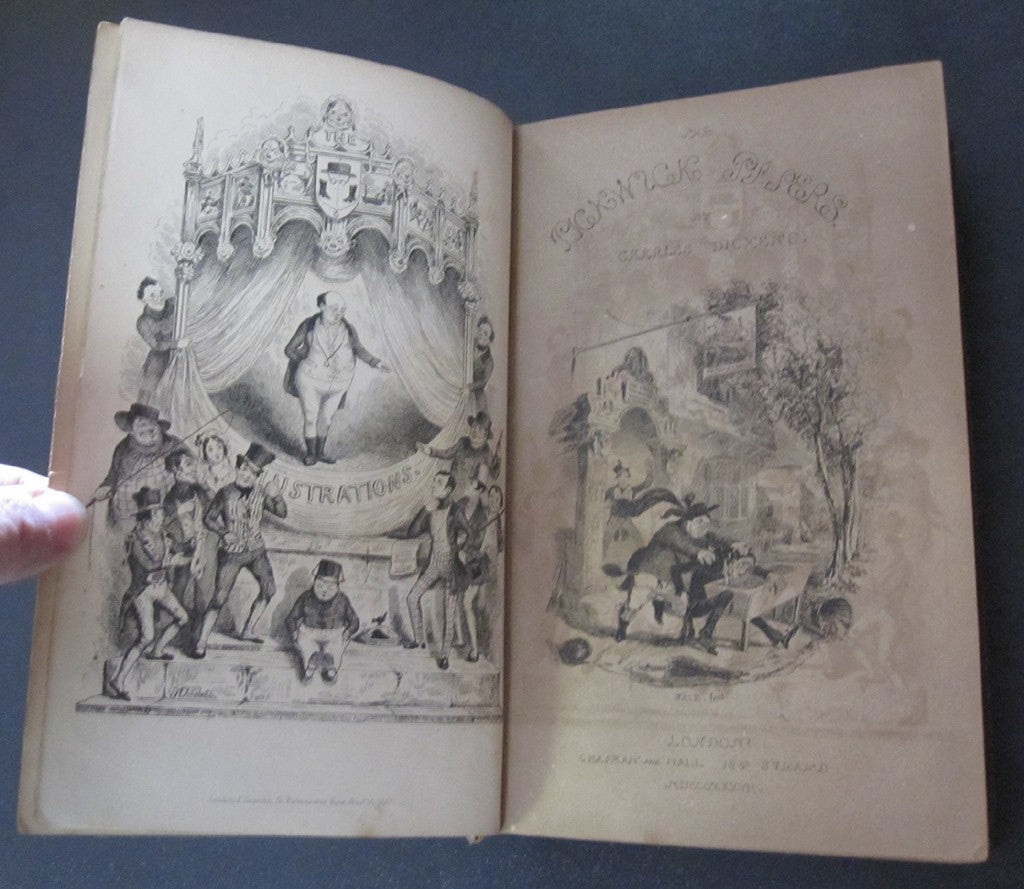 Collapsible content
Details

Author: Dickens, Charles

Binding:

Publisher: Chapman & Hall
Year Published:

Illustrator: