Mayfair Games
Regular price
Sale price
$3.00
Unit price
per
Sale
Sold out
6 nimmt!: Not a game for the Bullheaded! A classic card game you can learn in minutes!

You start with 10 cards, ranked between 1 and 104. Each round, you must add a card to one of the 4 active rows. If you play the 6th card in a row, you must take the first 5 cards in that row.

This is not a good thing! You get penalty points for each bull head on these cards. The player with the least bull heads wins.

A quick, fun, fast-paced game for young and old.

Rental Replacement Cost: $14.99


Share
View full details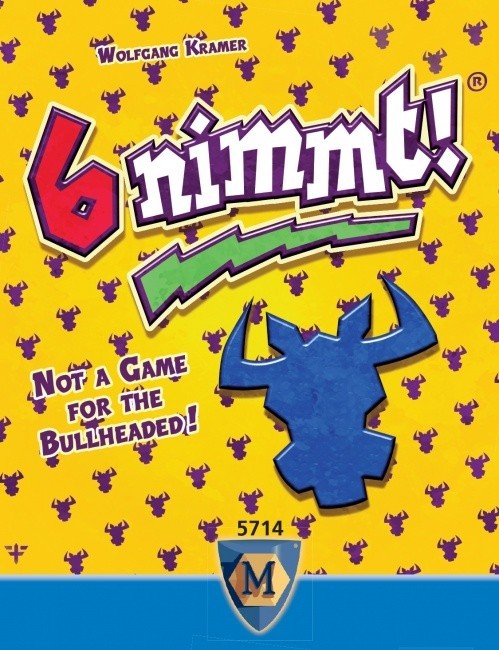 Collapsible content
Game Details

Suggested Ages: 10 and up
Number of Players: 2 to 10
Playing Time: 45 minutes

Designer: Kramer, Wolfgang
Illustrator: Franz Vohwinkel
Publisher: Mayfair Games
Mechanics

hand management, simultaneous action selection, card game, imported, 6 nimmt!