Kolossal Games
Regular price
$49.99
Sale price
$44.99
Unit price
per
Sale
Sold out
Almanac: The Dragon Road contains 17 beautifully illustrated locations, each with its own unique twist on worker placement.
Your caravan is ready. The wagons are packed. The path ahead is fraught with peril, but such is the price for unimaginable fortune. This first step is one of many along the Dragon Road, hard as it may be. Adventure is just a page turn away.
Almanac: The Dragon Road is the first entry in the Almanac series of games from acclaimed designer Scott Almes.
Each round of the game is played on a different page in the game book, each page representing a unique location with a special twist on worker placement. Combining rich narrative and intuitive yet unique game mechanisms, every game is a new adventure!
Condition: New
Share
View full details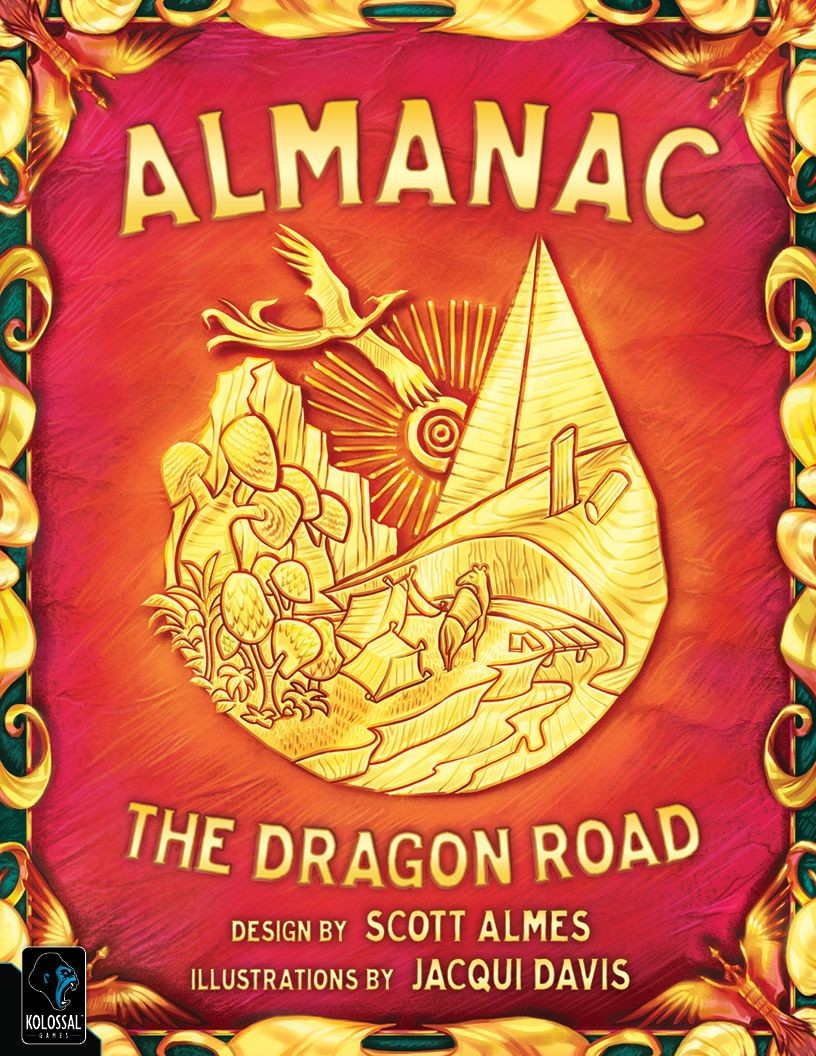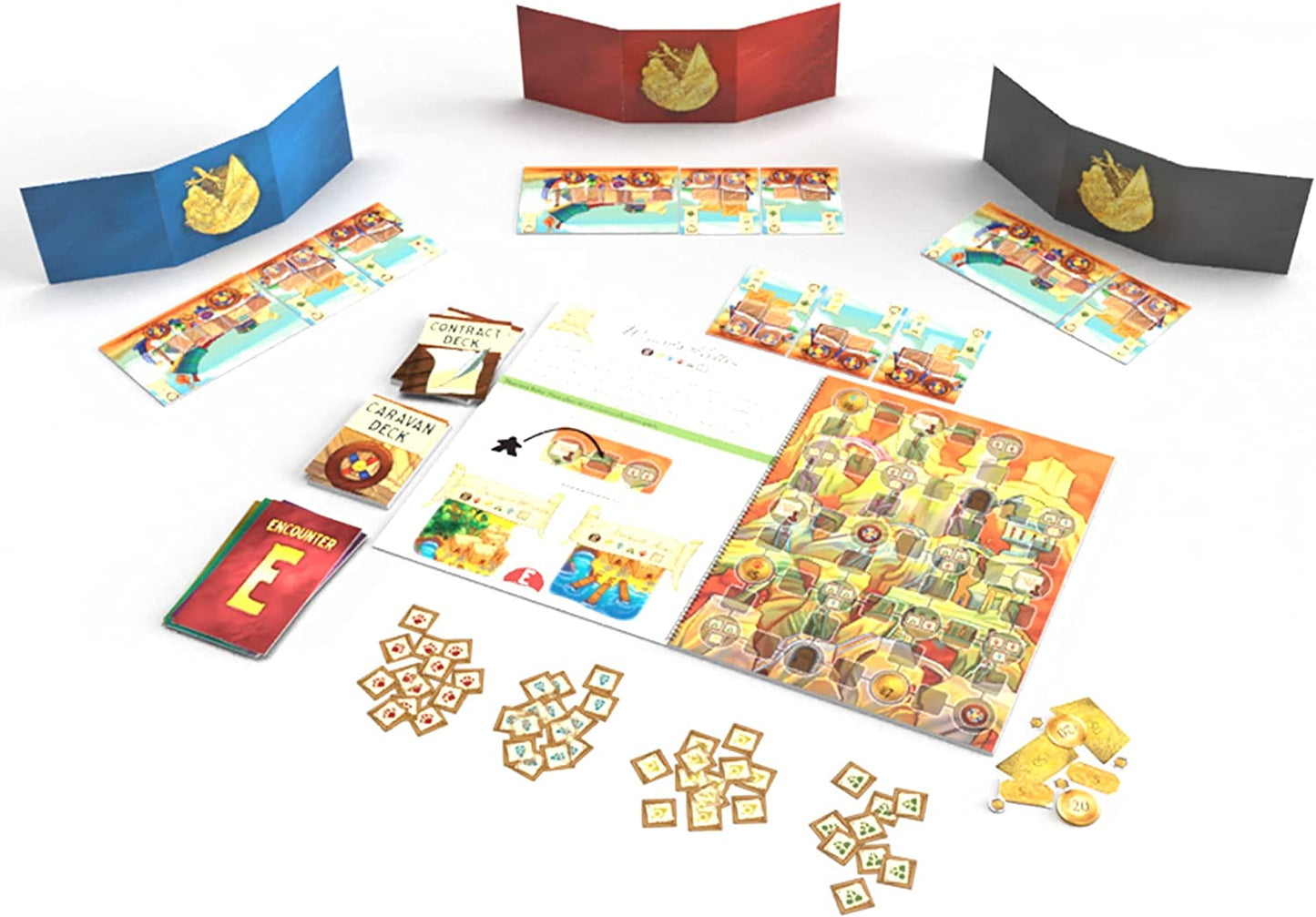 Collapsible content
Game Details

Suggested Ages: 12 and up
Number of Players: 2 to 4
Playing Time: 60 to 90 minutes

Designer: Almes, Scott
Illustrator: Jacqui Davis
Publisher: Kolossal Games
Mechanics

Auction/Bidding, Pick-up and Deliver, Worker Placement
Contents

120 goods tokens, 75 gold tokens, 49 location tokens, 30 caravan tokens, 24 contract cards, 24 workers (6 per player), 20 encounter cards, 12 guard tokens, 4 player screens, 4 starting caravan cards, 1 6-sided die, 1 Almanac game book, 1 fight die, 1 guide token, 1 rule book.