Queen Games
Regular price
$24.99
Sale price
$21.99
Unit price
per
Sale
Sold out
Aton: A fun, abstract two-player strategy game with an Egyptian theme.
Akhnaton's accession to the throne leads to upheaval in Egypt. From this day Aton is to be worshipped as the highest God. Amon, the old deity, is to be erased from history. But the Priests are not going to leave their temples without resistance, so the 4 largest temples are fiercely disputed. The players are adversaries and fight out this battle of the gods between them. Both have the same starting position, but who will be able to make better use of his abilities and help his god to victory?
Aton, a two-player abstract strategy game with an ancient Egyptian theme, provides multiple ways to victory. There are basically four ways to win: take control of an entire temple by occupying all of the squares in the temple with your counters, occupy all of the gold squares in all four temples, occupy all of the green squares in all four temples, or score 40 points.
Condition: New
Share
View full details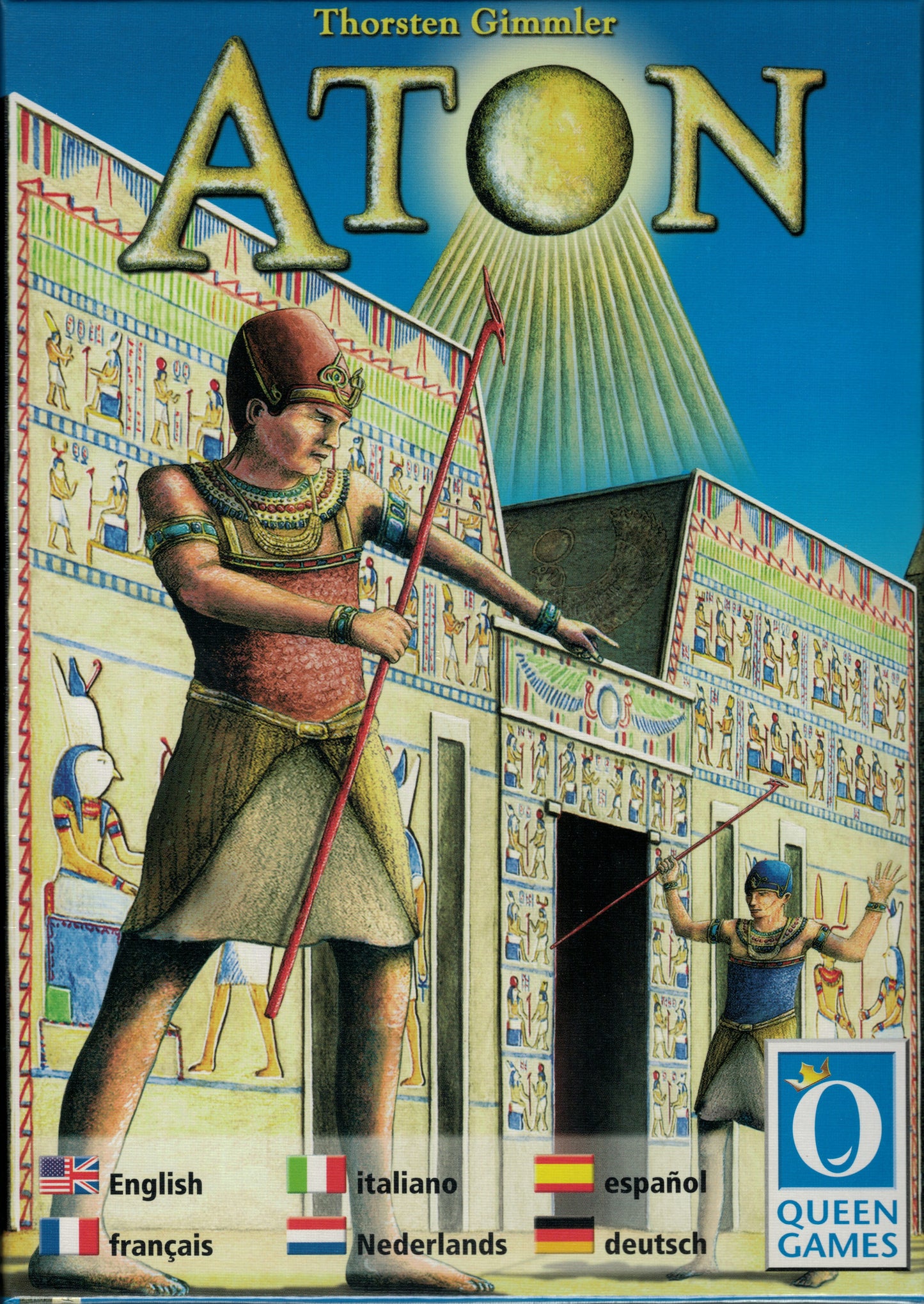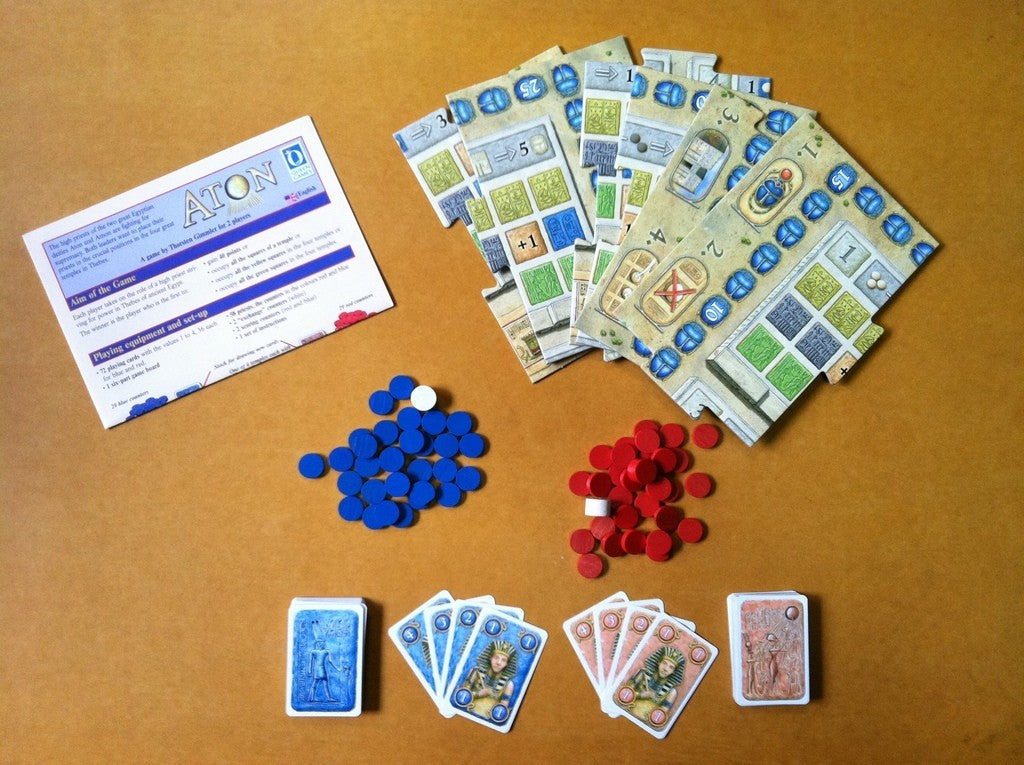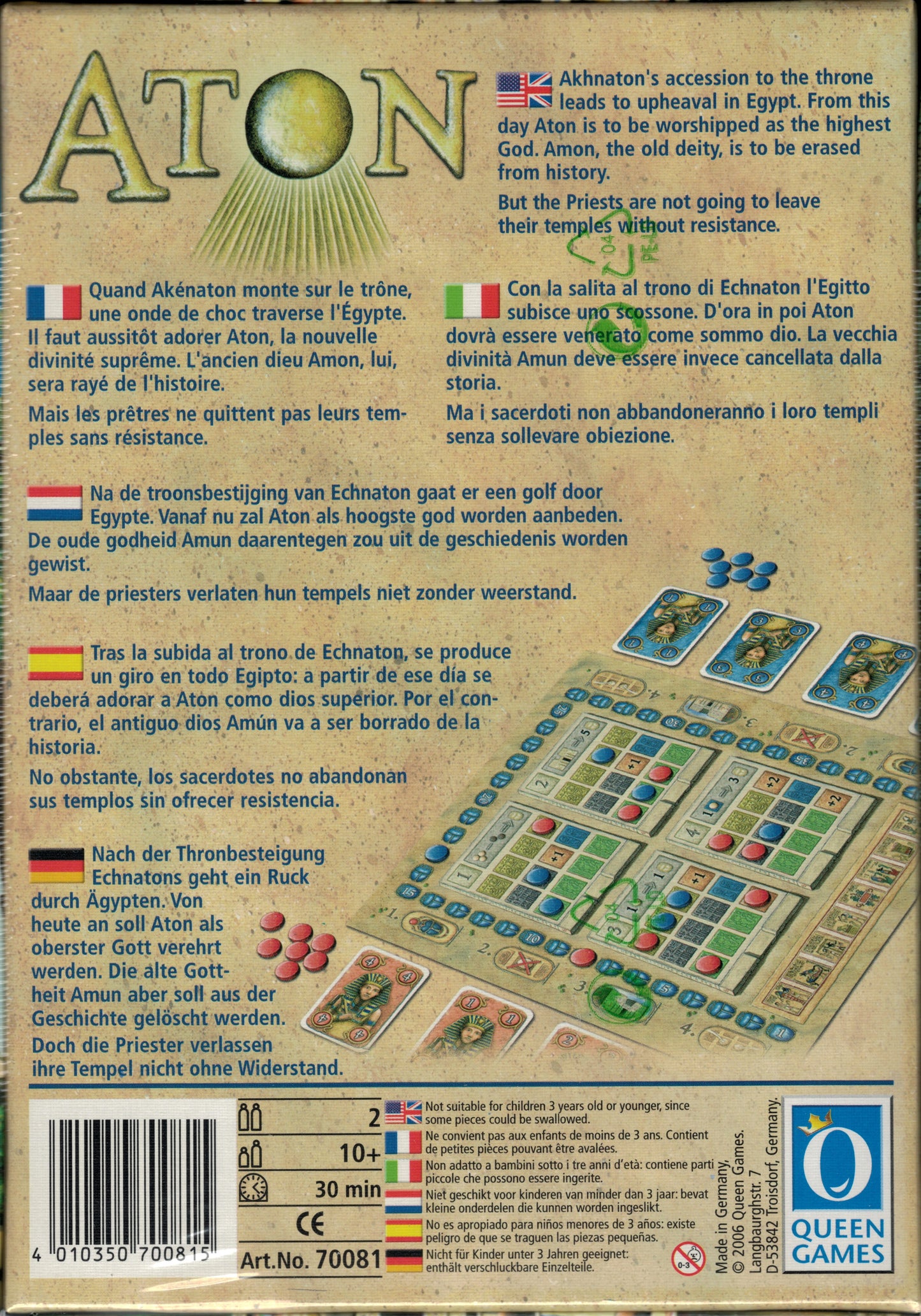 Collapsible content
Game Details

Suggested Ages: 8 and up
Number of Players: 2
Playing Time: 30 minutes

Designer: Gimmler, Thorsten
Illustrator: Harald Lieske
Publisher: Queen Games
Mechanics

hand management, ancient, counter placement, area control, simultaneous action selection, territory building, abstract strategy
Contents

72 playing cards, 1 six-part game board, 58 priests (the counters in the colours red and blue), 2 'exchange' counters (white), 2 scoring counters (red and blue), and rules in English, French, Italian, Dutch, Spanish and German