Asmodee Editions
Regular price
$79.99
Sale price
$71.99
Unit price
per
Sale
Sold out
Black Angel - Guide the Black Angel on an intergalactic voyage to find a new home for humanity.
Humanity through its irresponsible behavior, has rendered Earth uninhabitable. Faced by the urgency of the situation, the great nations are forced to share their knowledge in order to create the most vast spacecraft ever constructed: the Black Angel. It's mission: transport the genetic heritage of Humanity to a new home planet.
Your objective: the planet Spes, reported to be as habitable as Earth. During this voyage that will last for several millennia, the crew of the Black Angel, composed solely of robots, will be co-managed by several artificial intelligences (AIs).
You play as one of these AIs. You must make the most of the robots and resources under your control, explore space, escape the formidable Ravagers, and learn to use the new technologies discovered through contact with benevolent Alien species. Once you have obtained your objective, the AI that has earned the best score will have the privilege of overseeing the reawakening of Humanity...
Condition: New
Share
View full details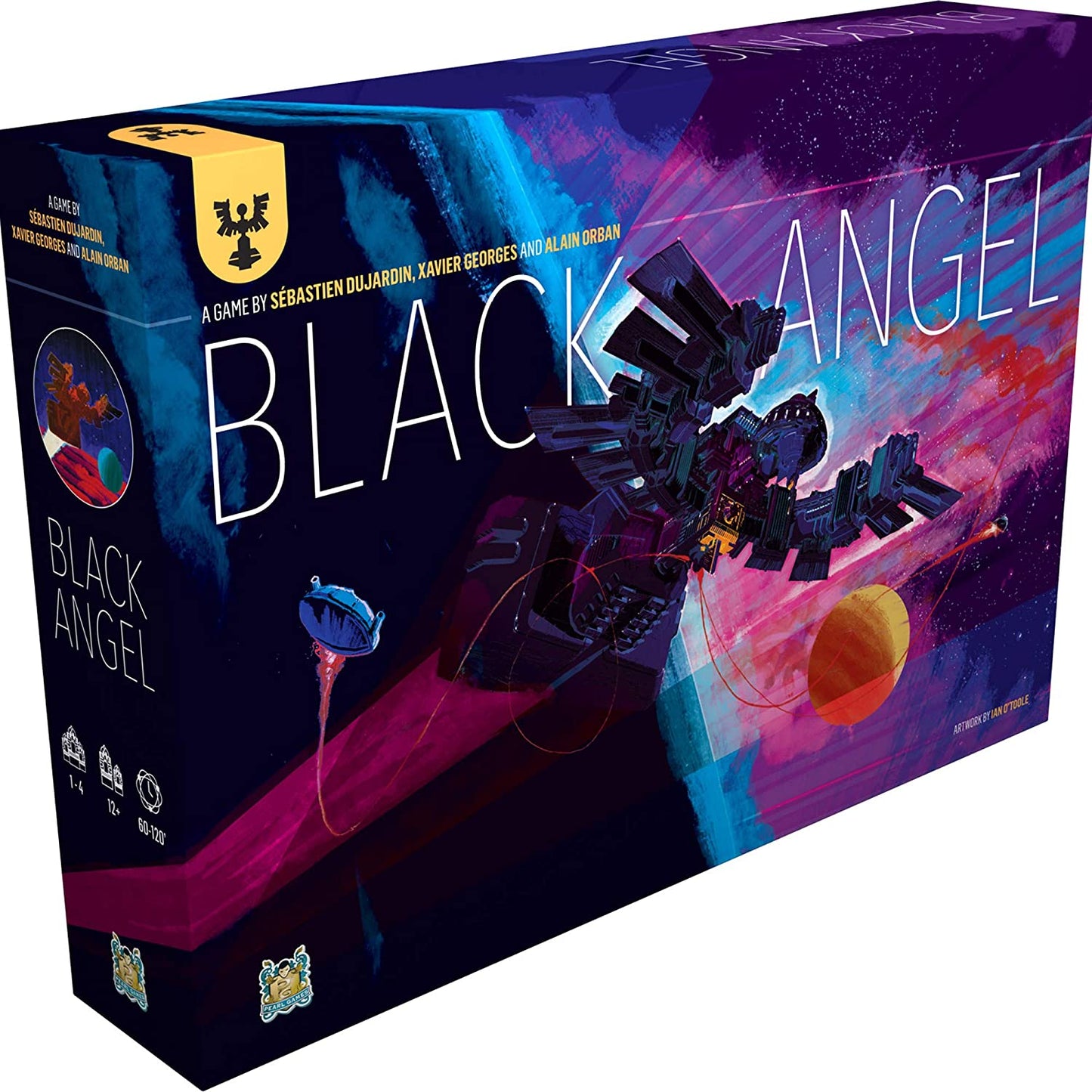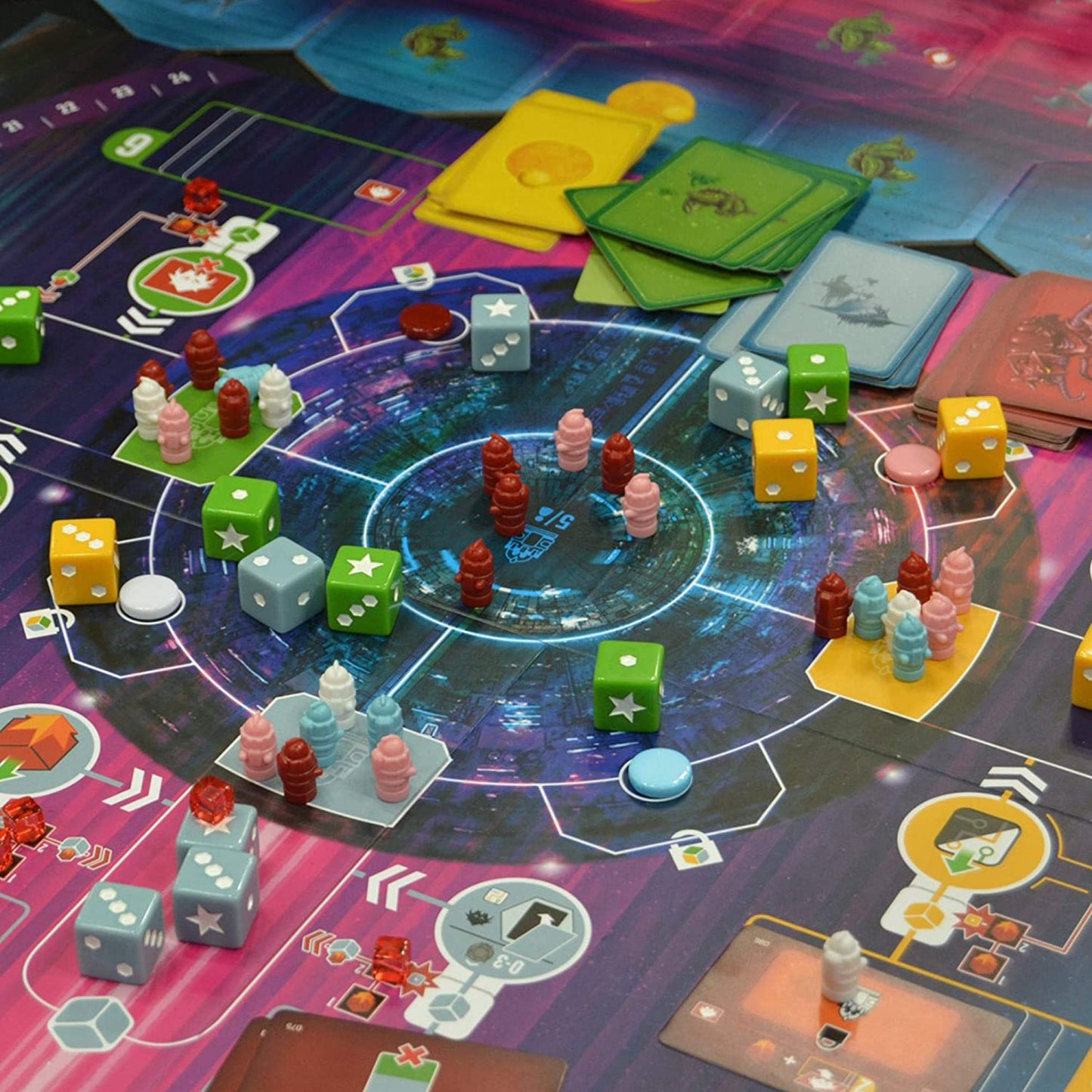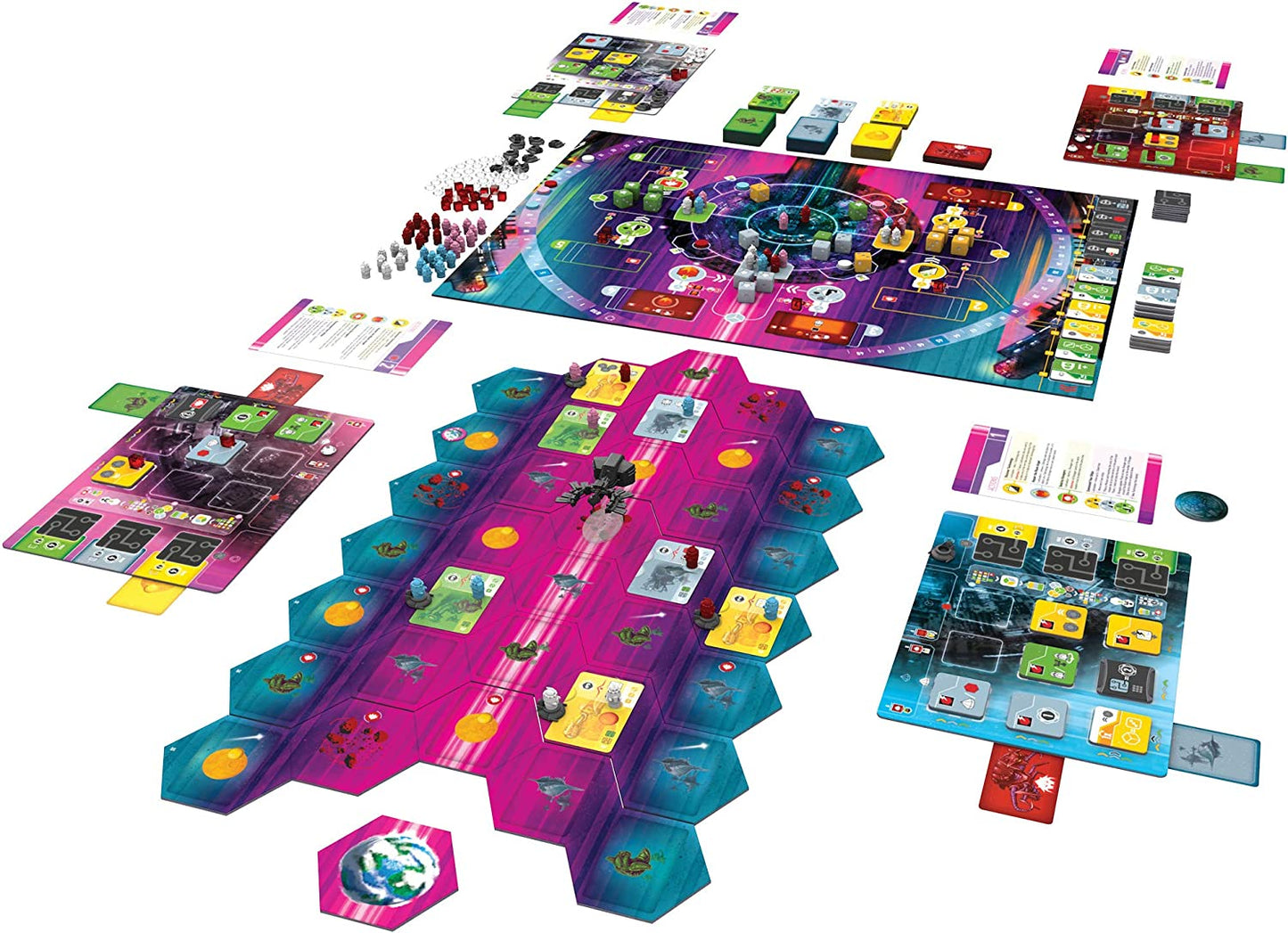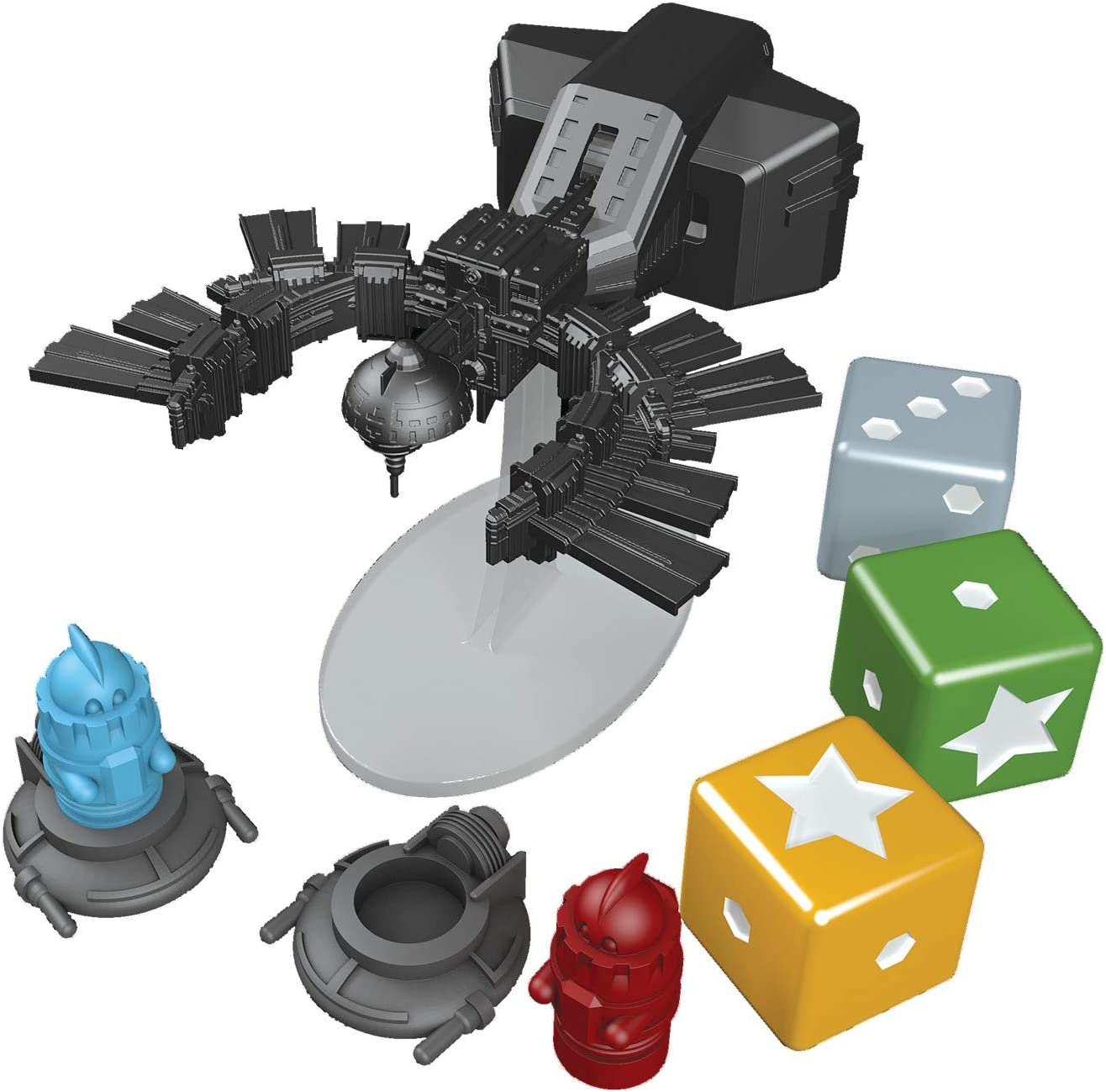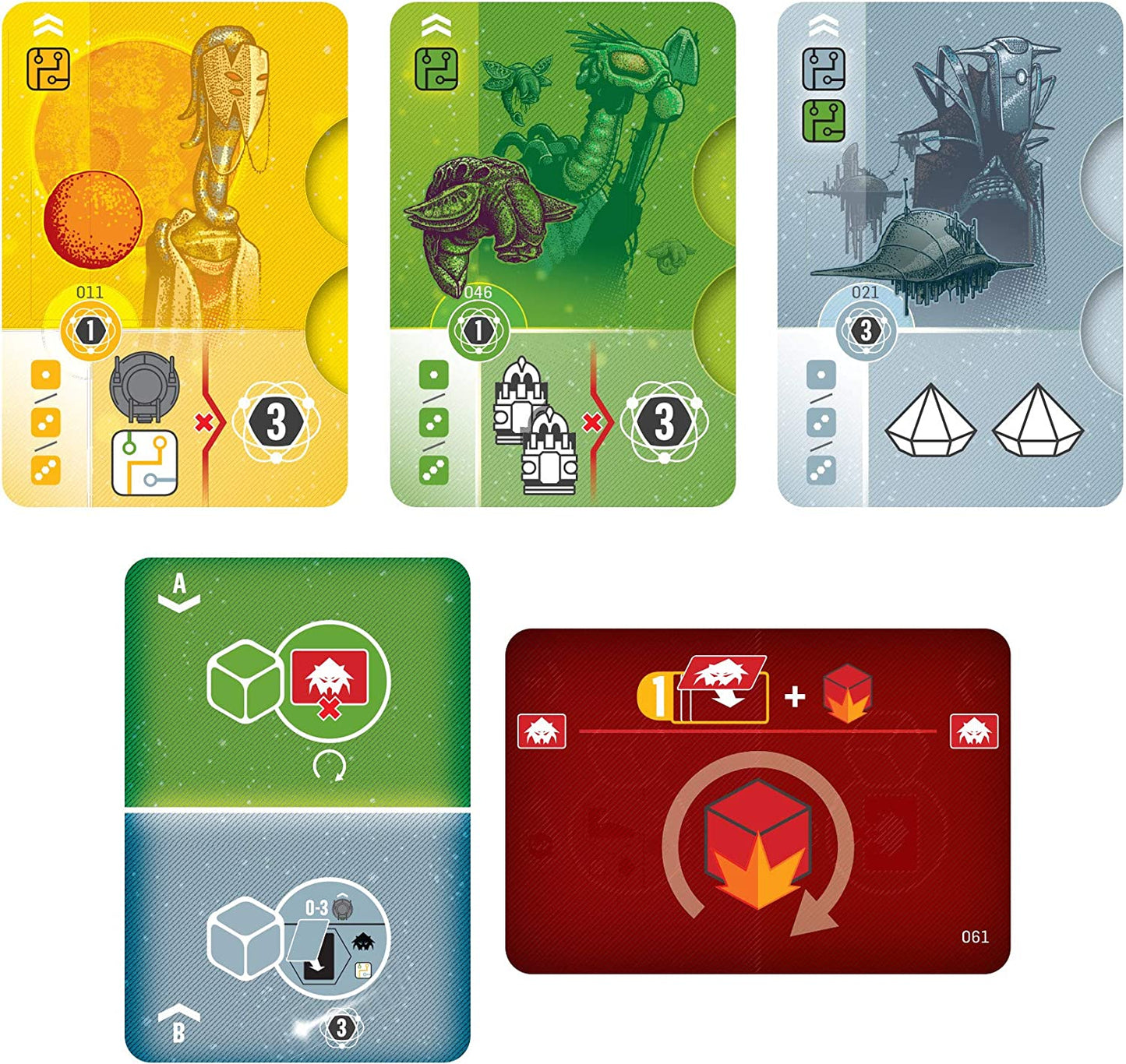 Collapsible content
Game Details

Suggested Ages: 12 and up
Number of Players: 1 to 4
Playing Time: 60 to 120 minutes

Designer: Dujardin, Sebastien and Xavier Georges, Alain Orban
Illustrator: Ian O'Toole
Publisher: Asmodee Editions
Mechanics

Science Fiction, Dice Rolling, Hand Management, Tile Placement
Contents

1 Black Angel game board, 4 player boards, 7 2-sided space strips, 1 planet Spes tile, 1 planet Spes token, 1 Black Angel frigate figurine, 20 ship figurines, 64 robot figurines, 18 dice, 12 starting technology tiles, 48 2-sided technology tiles, 16 advanced technology tiles, 60 mission cards, 30 ravager cards, 8 discs, 40 resources, 30 damage/debris cubes, 1 first player token, 12 solo cards, 4 player aids, rule book, appendix