Ravensburger
Regular price
$49.99
Sale price
$44.99
Unit price
per
Sale
Sold out
The Castles of Burgundy (Alea 20th Anniversary Edition). This Alea Anniversary Edition includes the base game with all new artwork, a new player board and 8 expansions, including the new Shields expansion.
The Castles of Burgundy (20th Anniversary) is set in the Burgundy region of High Medieval France, specifically the Loire Valley during the 15th Century. It is a medium-weight Euro strategy game played over 5 rounds of 5 turns each. Develop your own 15th-century duchy. Build ships, cities, and castles; raise livestock; mine for silver; and seek scientific knowledge. The two dice you roll at the beginning of each turn may set your action options, but you ultimately determine how you'll use them.
The player with the most victory points at the end is the winner. There are many paths to victory. The variety of player boards, expansions, and the random way the tiles come out each game mean no two games play alike. This also provides great replayability.
This edition celebrating the 20th Anniversary of Alea includes the:
Base game with all-new vibrant artwork
Four Hex Tiles (2nd Expansion)
Border Post Duchies (originally Monastery Player Boards 4th Expansion)
White Castles (originally Pleasure Gardens 5th Expansion)
Inns (originally Cloisters 6th Expansion)
Trade Routes (8th Expansion)
Team Play (9th Expansion)
Solo Play (10th Expansion)
Shields (NEW 11th Expansion!)
4 copies of a new player boards
Condition: New
Share
View full details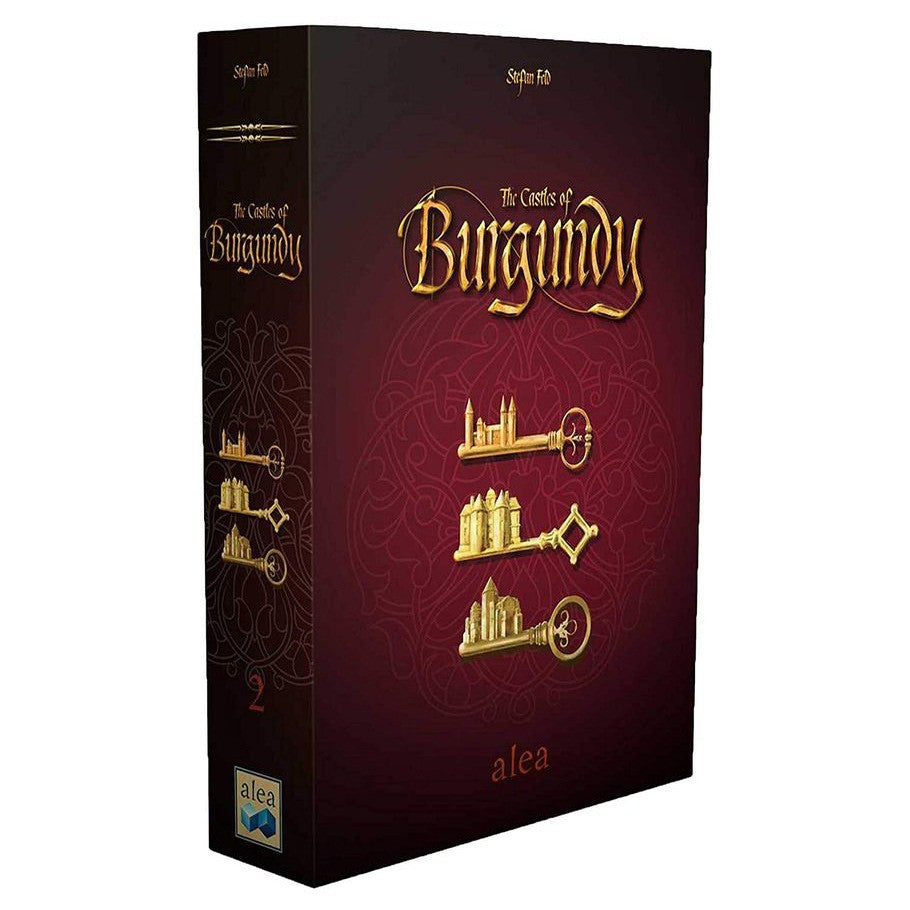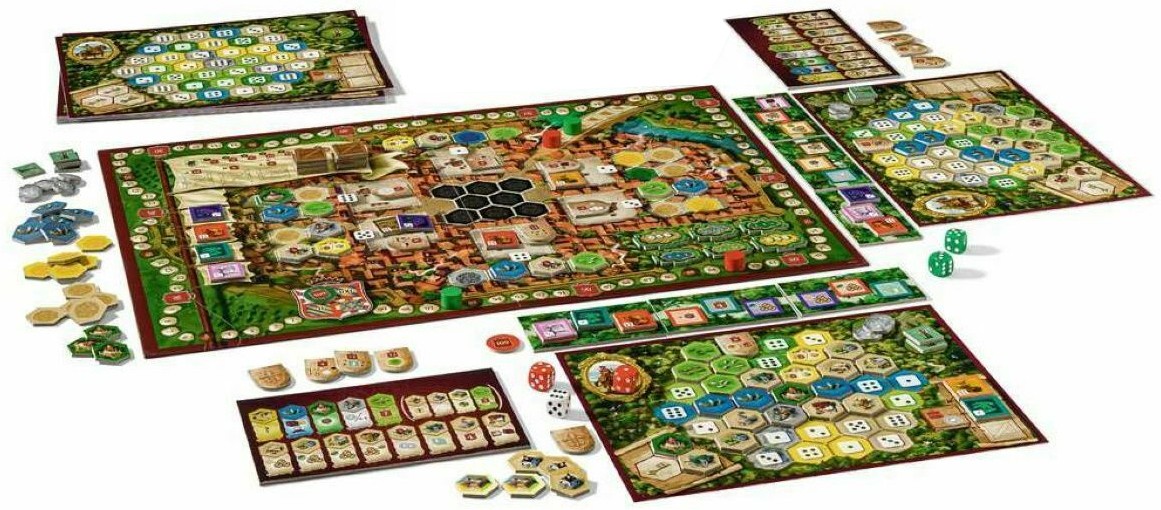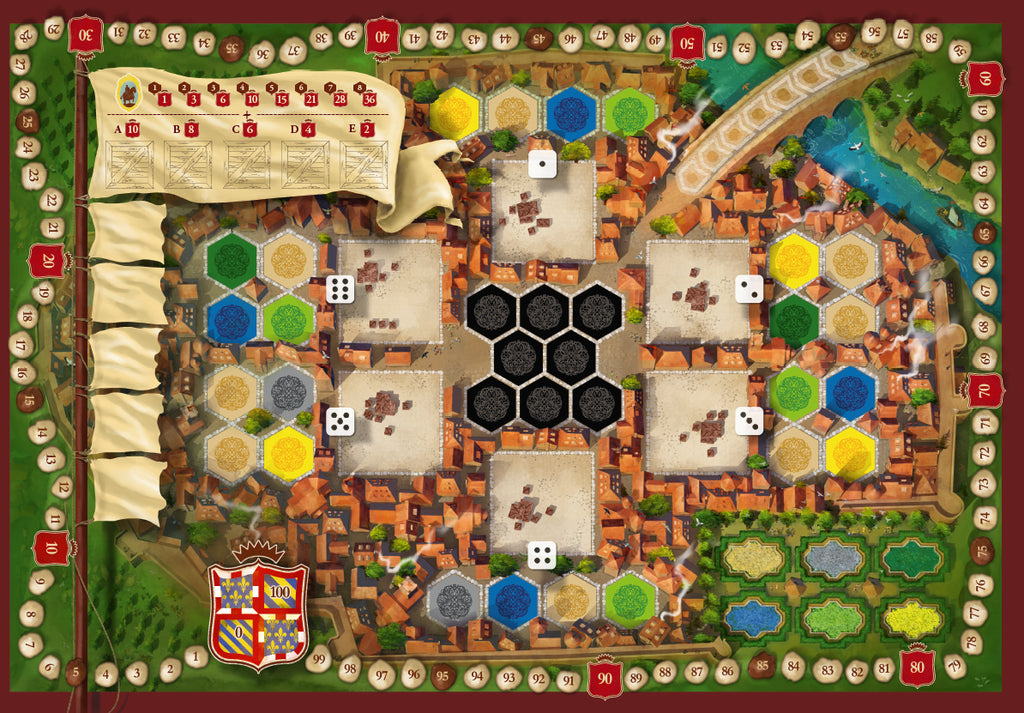 Collapsible content
Game Details

Suggested Ages: 12 and up
Number of Players: 1 to 4
Playing Time: 60 to 90 minutes

Designer: Feld, Stefan
Illustrator: Harald Lieske and Julien Delval
Publisher: Ravensburger
Mechanics

dice rolling, tile placement, dice, medieval, territory building, Alea Big Box, Stefan Feld, solo play, Castles of Burgundy
Awards & Honors

2011 Golden Geek Best Strategy Board Game Nominee
2011 International Gamers Awards - General Strategy; Multi-player Nominee
2011 Spiel des Jahres Recommended
Contents

1 game board; 16 double-sided player boards, more than 300 playing pieces, 9 dice (2 in each of the 4 player colors, plus 1 white), 8 tokens (2 in each player color), rule book