Quick Simple Fun Games
Regular price
Sale price
$3.00
Unit price
per
Sale
Sold out
Celestia is a cunning game of risk in a mythical universe. Choose the best moment to disembark the aircraft and discover her marvelous treasures!
In Celestia, a revamped version of Cloud 9, you board an aircraft with a team of adventurers making perilous trips through the cities of Celestia to recover wonderful treasures. Your goal is to become the richest adventurer by collecting the most precious treasures!
Game Play
At the beginning of each journey, all players place their pawns in the aircraft. Each player starts the game with a hand of six cards or eight cards (depending on the number of players). At the beginning of each round, the current Captain rolls 2 to 4 dice to determine the challenges they'll all face: fog, lightning bolts, killer birds, or pirates. To successfully overcome these challenges, the Captain must play the appropriate cards: foghorn, lightning arrester, compass, or cannons, so the passengers can continue their journey and reach the next city. However, before the Captain plays the appropriate cards, each player must decide whether to stay with the airship:

If you exit, you're guaranteed the victory points that come from exploring the current city.
If you stay on board, you're gambling that the Captain can overcome the challenge and you can make it to the next city where more precious treasures await. If the Captain can't overcome the challenge, the adventurers still on the airship come crashing down, empty-handed, and a new trip begins with the next Captain and all passengers back on board.
The game ends when a player acquires 50 points worth of treasure.


Rental Replacement Cost: $43.99 (includes A Little Help expansion)
Share
View full details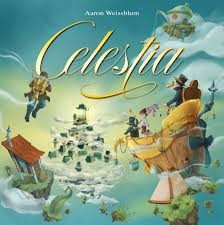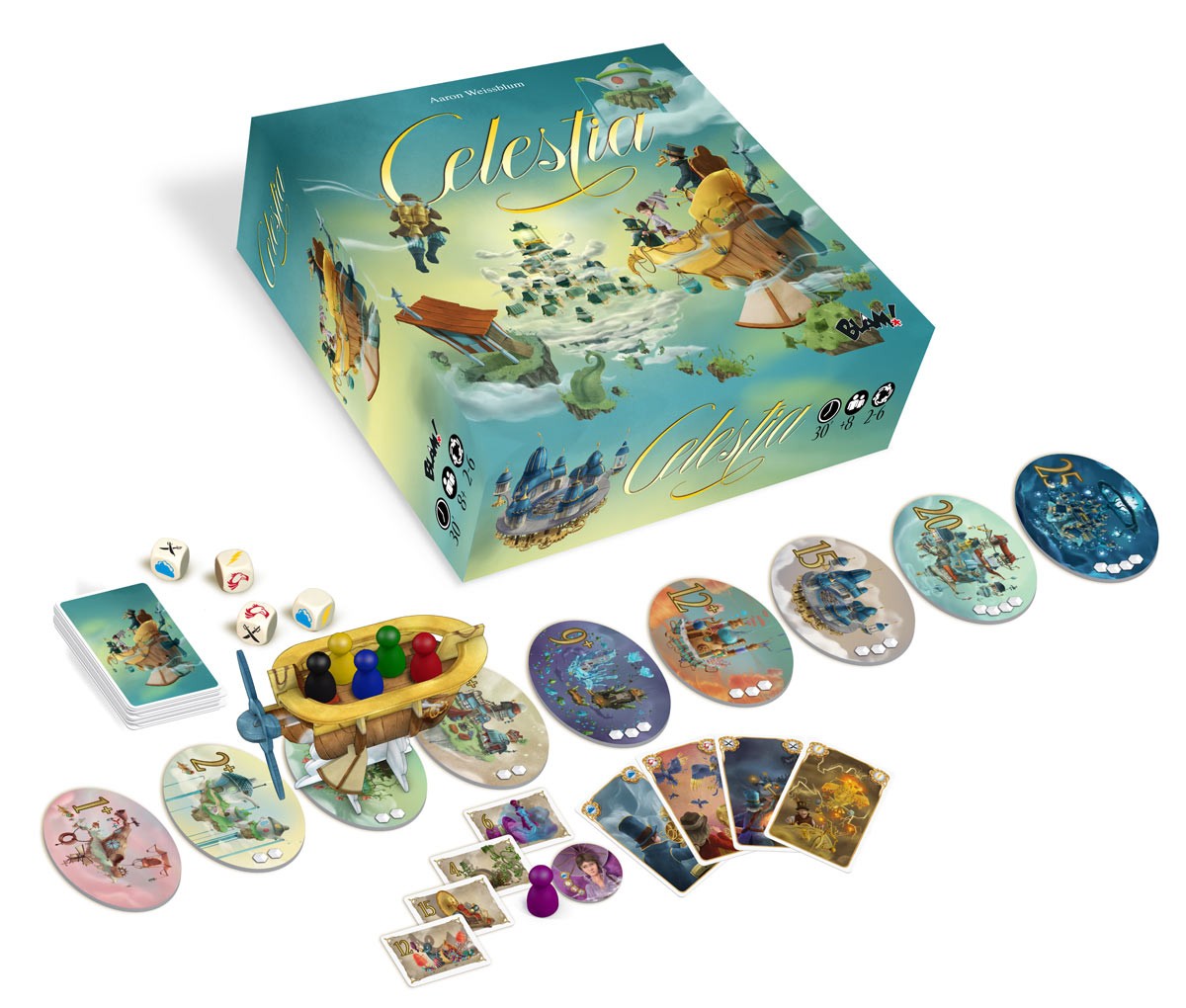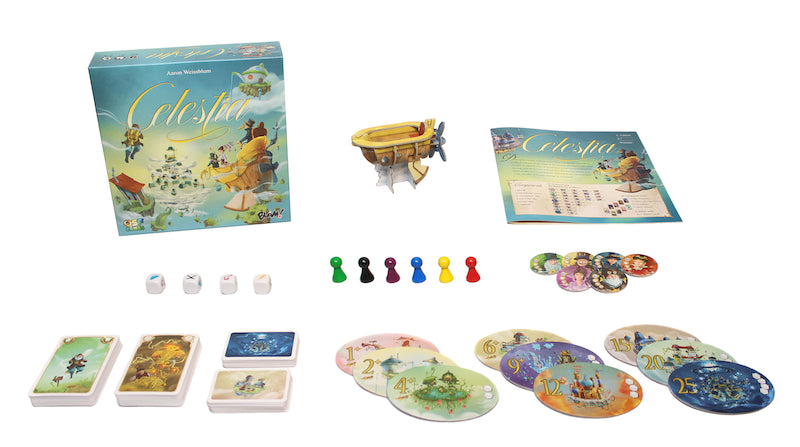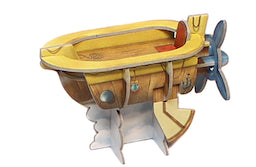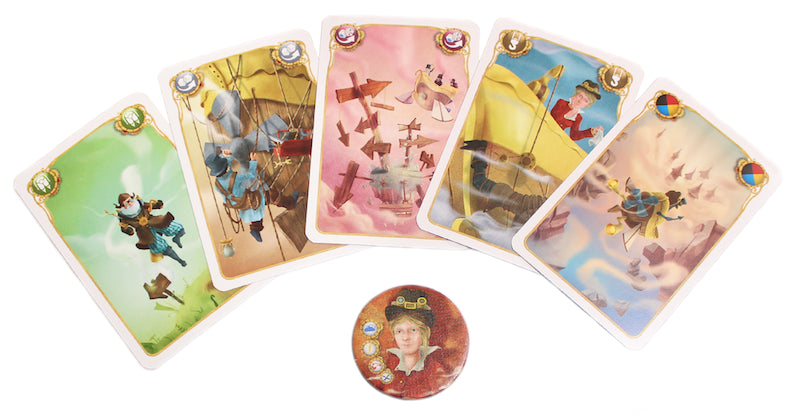 Collapsible content
Game Details

Suggested Ages: 8 and up
Number of Players: 2 to 6
Playing Time: 30 minutes

Designer: Weissblum, Aaron
Illustrator: Gaétan Noir
Publisher: Quick Simple Fun Games
Mechanics

press your luck, aviation, flight, bluffing, card game