Plan B Games
Regular price
$39.99
Sale price
$35.99
Unit price
per
Sale
Sold out
Century: Spice Road is a fast-paced and addictive game of spice trading and engine building.

Discover the beauty of the spice trading road and its colorful markets with the amazing artwork by international renowned artist Fernanda Suárez.

Wrap your mind around simple and pure game mechanics combined with a touch of a deck-building system that leads to endless strategies and decisions.

Century Spice Road is truly an outstanding game. One you will play over and over and... over again!
* Explore the markets.
* Trade and improve your offerings
* Sell and score!

Century: Spice Road is the first game in the Century Trilogy, a series of exciting and wonderfully addictive stand-alone, mixable games.

Game Play
In Century: Spice Road, players are caravan leaders who travel the famed silk road to deliver spices to the far reaches of the continent for fame and glory. Each turn, players perform one of four actions:

* Take a Market card to establish a trade route.
* Play a card from your hand to create, trade or upgrade spices.
* Fulfill an Order card, discarding the appropriate spices.
* Rest by taking back into your hand all of the cards you've played.

The last round is triggered when a player claims their fifth Order card. Finish the round so everyone has an equal number of turn. Then the player with the most victory points wins.

With its streamlined rules and game play, you can learn and teach Century: Spice Road in 5 minutes!


Condition: New
Share
View full details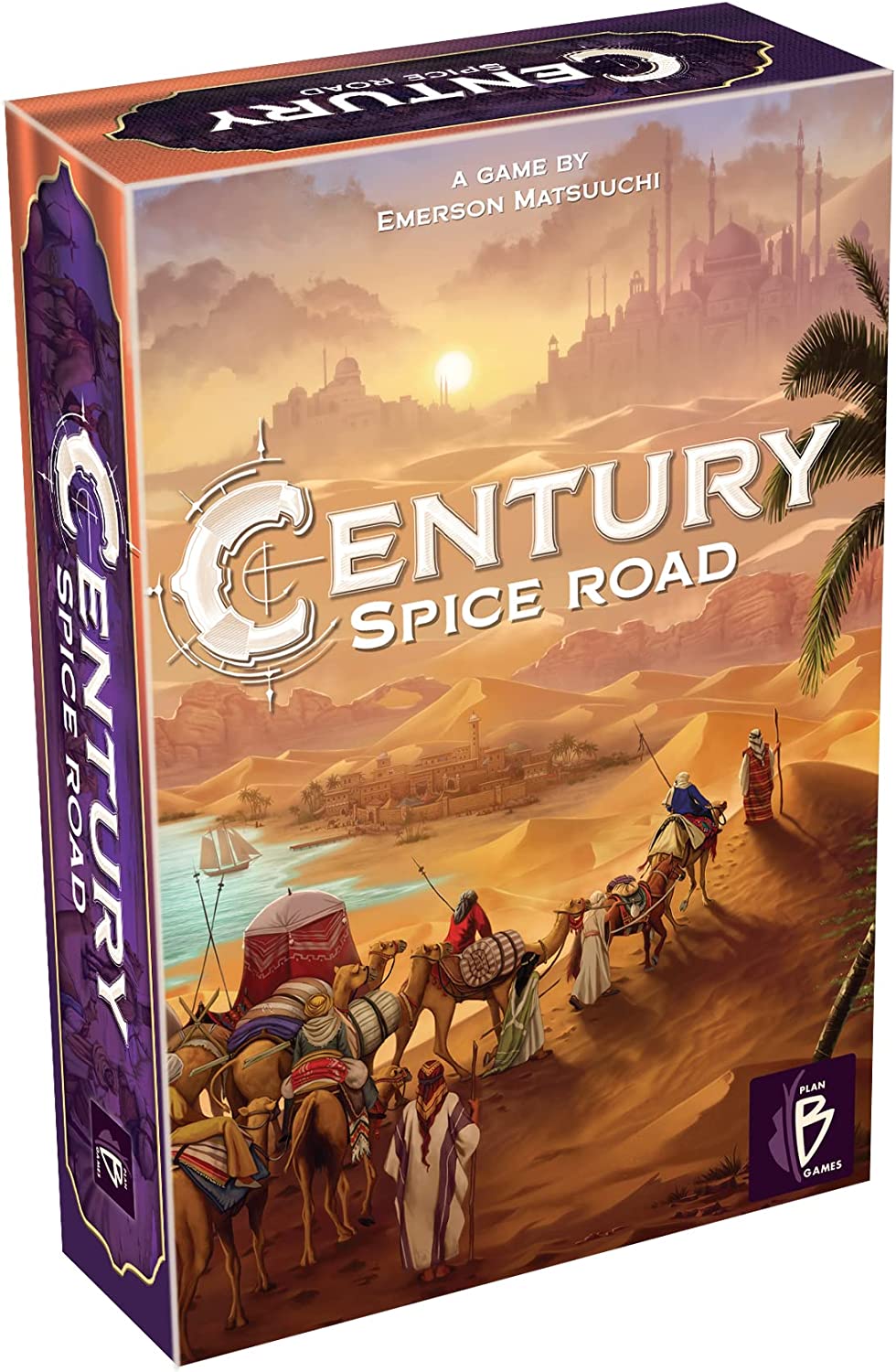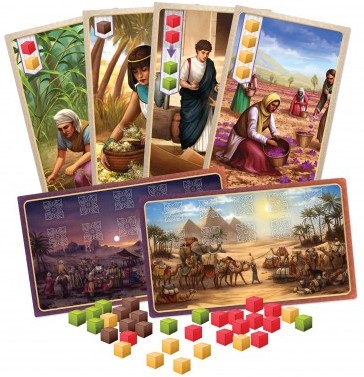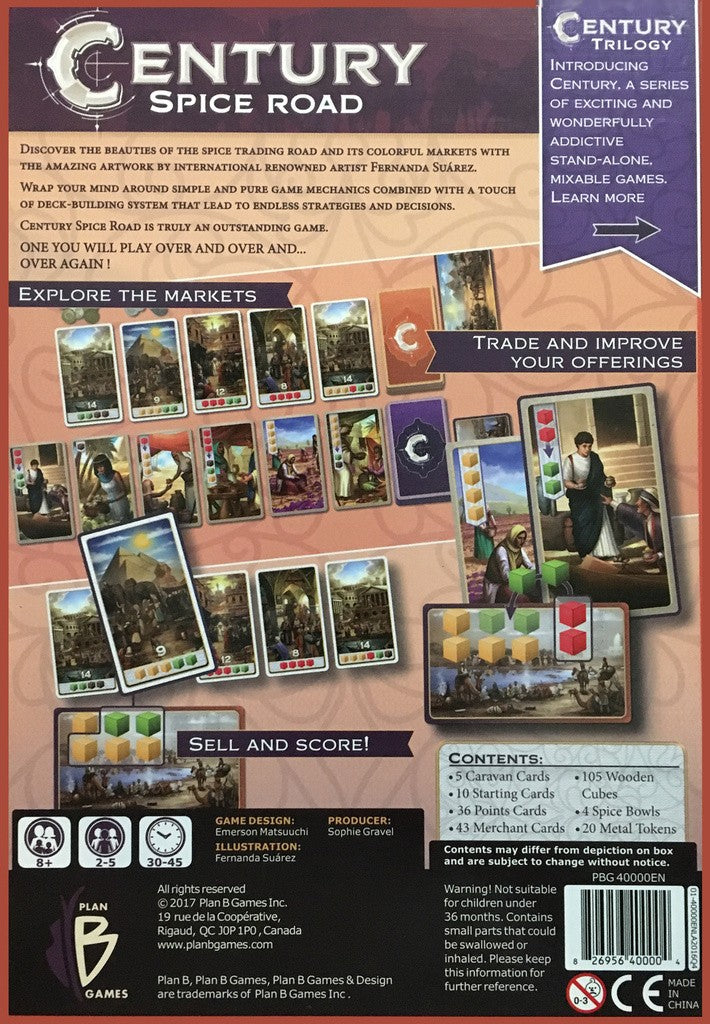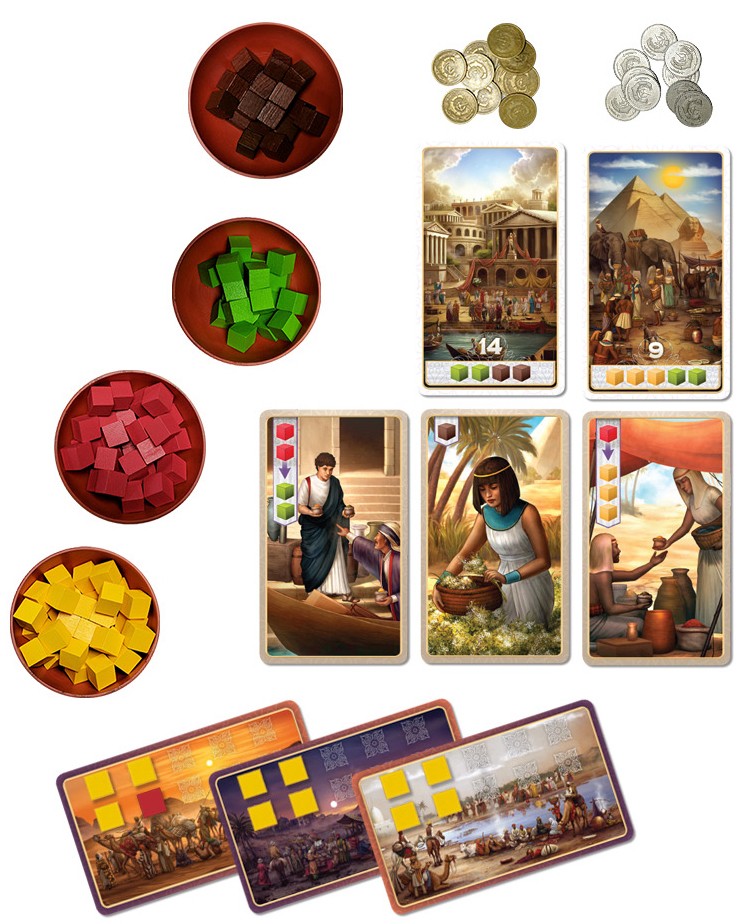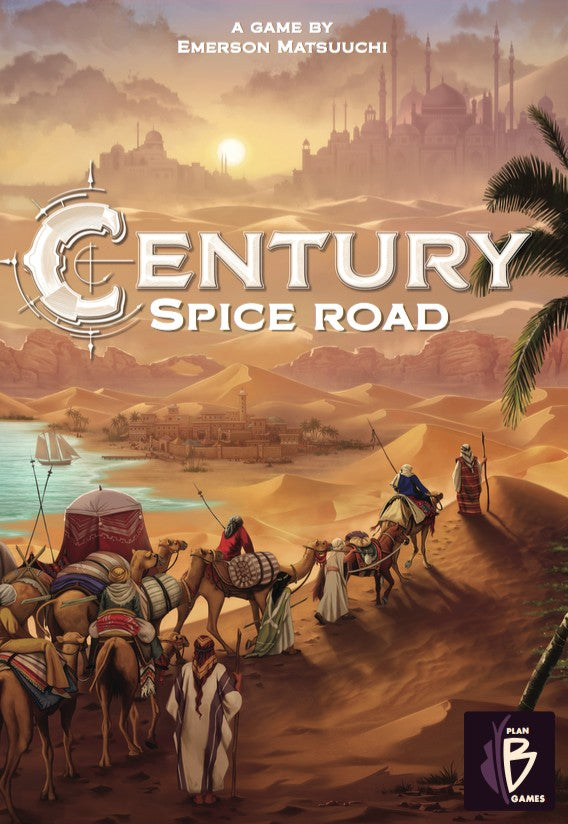 Collapsible content
Game Details

Suggested Ages: 8 and up
Number of Players: 2 to 5
Playing Time: 30 to 45 minutes

Designer: Matsuuchi, Emerson
Illustrator: Fernanda Suárez
Publisher: Plan B Games
Mechanics

card drafting, deck building, hand management, set collection, Century Trilogy
Awards & Honors

2018 Vuoden Peli Strategy Game of the Year Winner
2018 JUGuinho Families Game of the Year Finalist
2018 Gra Roku Family Game of the Year Nominee
2018 Boardgames Australia Awards Best International Game Nominee
2017 Tric Trac Nominee
2017 Spiel der Spiele Hit mit Freunden Recommended
2017 Lys Grand Public Finalist
2017 International Gamers Award - General Strategy: Multi-player Nominee
2017 Gouden Ludo Best Family Game Nominee
2017 Golden Geek Board Game of the Year Nominee
2017 Golden Geek Best Family Board Game Nominee
2017 Golden Geek Best Card Game Winner
2017 Fairplay À la carte Runner-up
Contents

5 Caravan cards, 10 starting cards, 36 Points cards, 43 Merchant cards, 105 wooden cubes, 4 spice bowls, 20 metal tokens, 1 double-sided rules page