Czech Games Edition
Regular price
Sale price
$3.00
Unit price
per
Sale
Sold out
Codenames: Pictures - Two rival spymasters and their teams compete to be the first to make contact with all of their agents in this deductive, press your luck party game of pictures!
The spymaster says, "Insect 3." Can you find the 3 pictures related to insect that win the game?
What are these strange symbols on the map? They're code for locations where spies must contact secret agents!
Two rival spymasters know the agent in each location. They deliver coded messages telling their field operatives where to go for clandestine meetings. Operatives must be clever. A decoding mistake could lead to an unpleasant encounter with an enemy agent - or worse, with an assassin!
Both teams race to contact all their agents, but only one team can win.
In Codenames: Pictures, two teams compete to see who can make contact with all of their agents first. Spymasters give one-word clues that can point to multiple pictures on the board. Their teammates try to guess the right pictures, while avoiding those that belong to the opposing team. Everyone wants to avoid the assassin!
Codenames: Pictures - Win or lose, it's fun to figure out the clues.
Rental Replacement Cost: $24.99
Share
View full details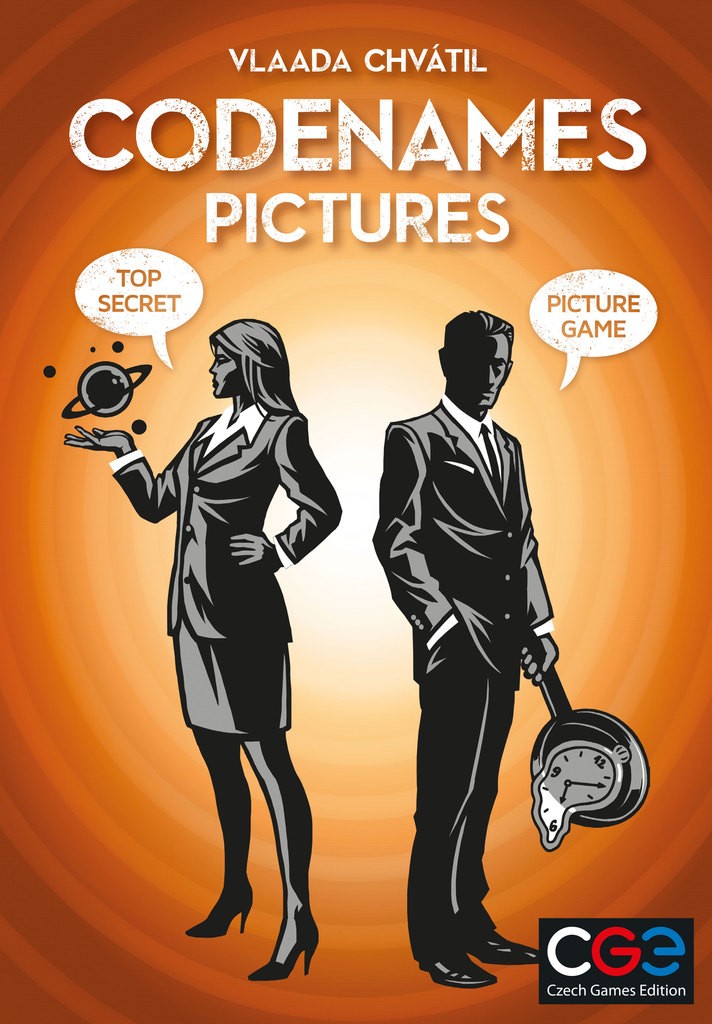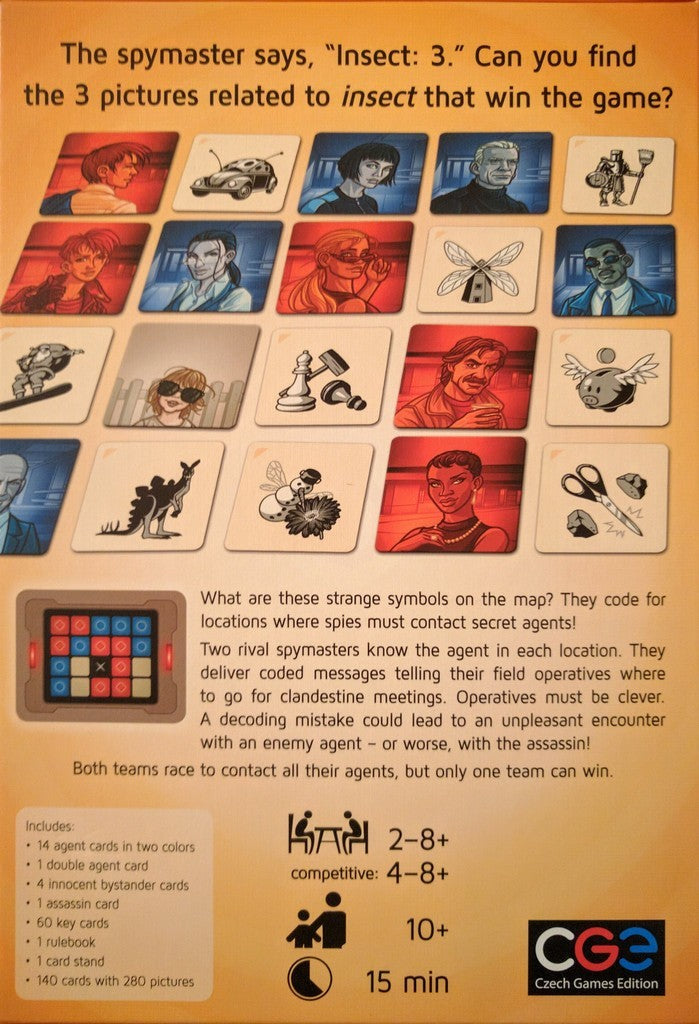 Collapsible content
Game Details

Suggested Ages: 14 and up
Number of Players: 2 to 8+
Playing Time: 15 minutes

Designer: Chvatil, Vlaada
Illustrator: Tomas Kucerovsky
Publisher: Czech Games Edition
Mechanics

memory, partnerships, pattern recognition, press your luck, deduction, party game, spies, word game, Codenames