Devious Weasel Games
Regular price
$79.99
Sale price
$71.99
Unit price
per
Sale
Sold out
You are a cosmic frog.
You stand two miles high.
You are invulnerable and immortal.
You have a unique superpower.
And you exist to harvest the land from the Shards of Aeth, so that the First Ones can rebuild their world.

-Harvest huge tracts of land and store them in your massive gullet!
-Disgorge your gullet into your cosmic vault to score points!
-Steal land out of other frogs' gullets!
-Knock frogs into the Outer Dimensions and raid their vaults!
-Deliver the most valuable vault to the First Ones!
Condition: New
Share
View full details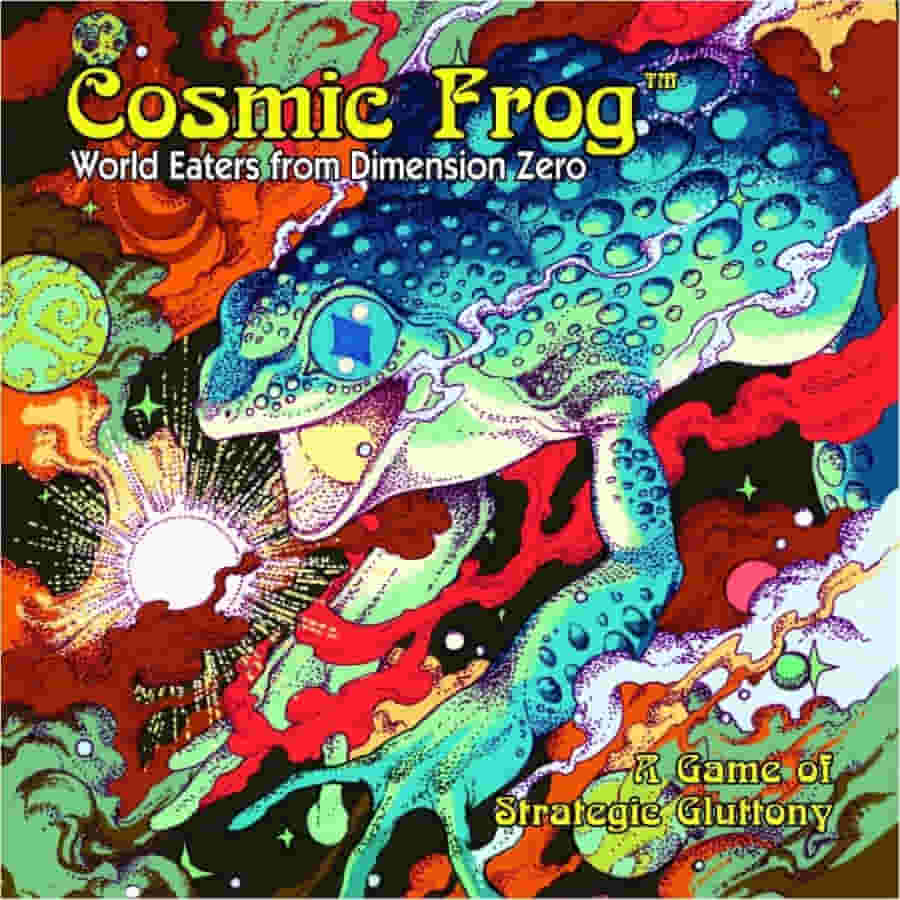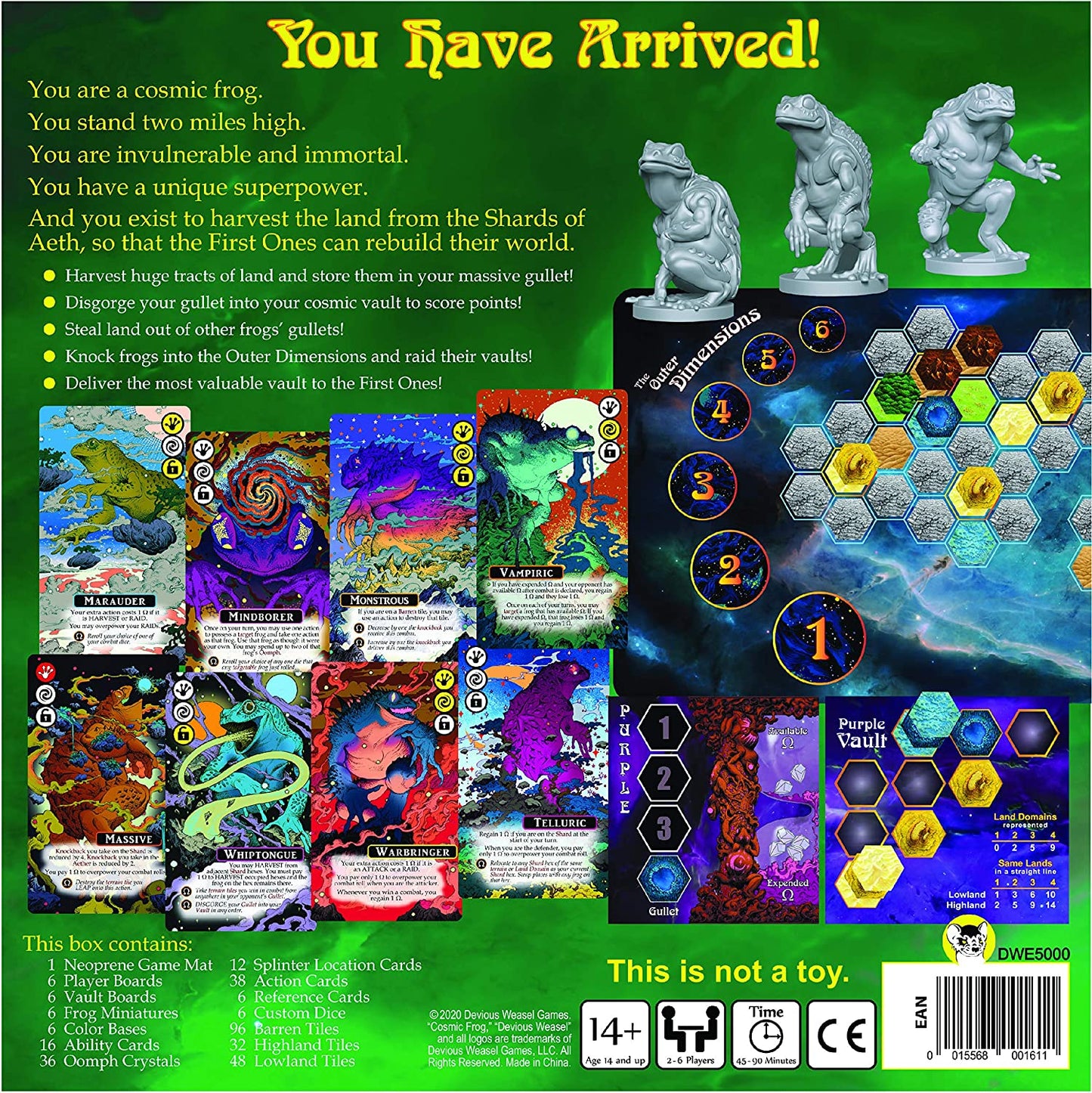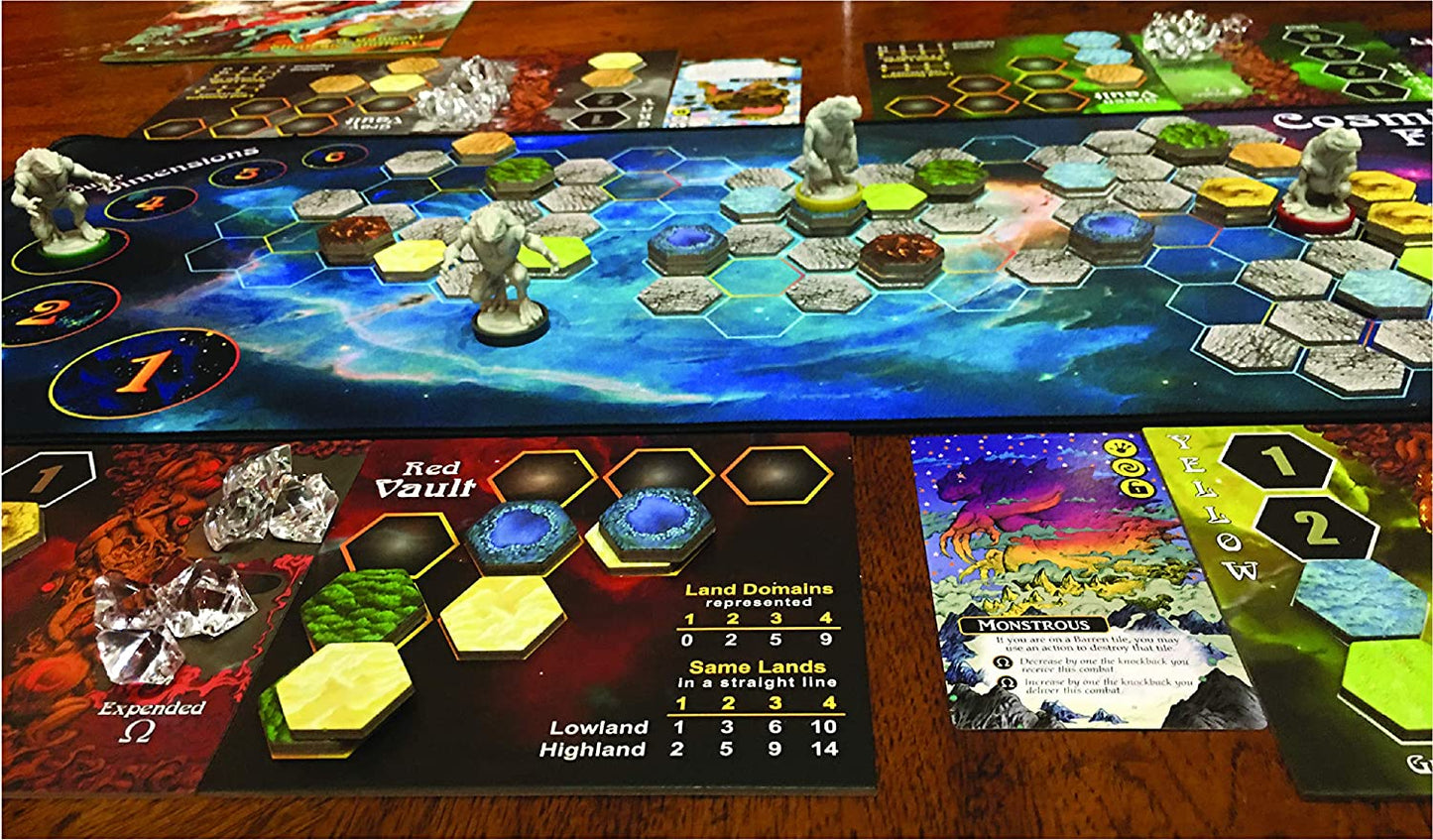 Collapsible content
Game Details

Suggested Ages: 14 and up
Number of Players: 2 to 6
Playing Time: 45 to 90 minutes

Designer: Jim Felli
Illustrator: Tim Barton, Jim Felli, Chad Hoverter, Tani Pettit, Naomi Robinson
Publisher: Devious Weasel Games
Mechanics

Dice Rolling, Map Reduction, Pattern Building, Pick-up and Deliver, Set Collection, Take That, Tile Placement, Variable Player Powers
Awards & Honors

2020 Golden Geek Most Innovative Board Game Nominee
2020 Golden Geek Best Thematic Board Game Nominee
2020 Golden Geek Best Board Game Artwork & Presentation Nominee
2020 Cardboard Republic Immersionist Laurel Nominee
Contents

1 neoprene game mat, 6 player boards, 6 vault boards, 6 frog miniatures, 6 color bases, 16 ability cards, 36 Oomph Crystals, 12 splinter Location cards, 38 Action Cards, 6 reference cards, 6 custom dice, 96 Barren tiles, 32 Highland tiles, 48 Lowland tiles