Asmodee Editions
Regular price
$29.99
Sale price
$26.99
Unit price
per
Sale
Sold out
Dixit: Mirrors - Add even more fun to your Dixit game with the Dixit: Mirrors expansion, the tenth expansion for Dixit!
A picture is worth a thousand words!
Dixit... a surprising, enchanting and evocative game to be enjoyed with friends and family alike. This multi-award winning party game returns with an 84-card expansion pack: Dixit Mirrors Expansion.
All the illustrators of previous expansions have been invited to join the adventure again. With evocations of tales and myths from all around the world, their combined art leads to an amazing result! Get caught up in the Dixit spell and experience a new and amazing journey taking you far beyond your imagination…
How to Play Dixit:
On your turn as the active player (Storyteller), give a clue (word, phrase, song) for one of your cards. For example: "America."
All of the other players choose one of their cards that best fits your clue. Shuffle and reveal all chosen cards (including yours).
All players then secretly guess which card is the active player's. Once all votes are in, the scoring begins.
If no one or everyone votes for the Storyteller, then he receives no points; if he received some votes but not all the votes, he scores based on the number of votes received. Each player who submitted a correct vote or who received a vote on her card submission also scores. After a certain number of rounds, the player with the most points wins.
Condition: New
Share
View full details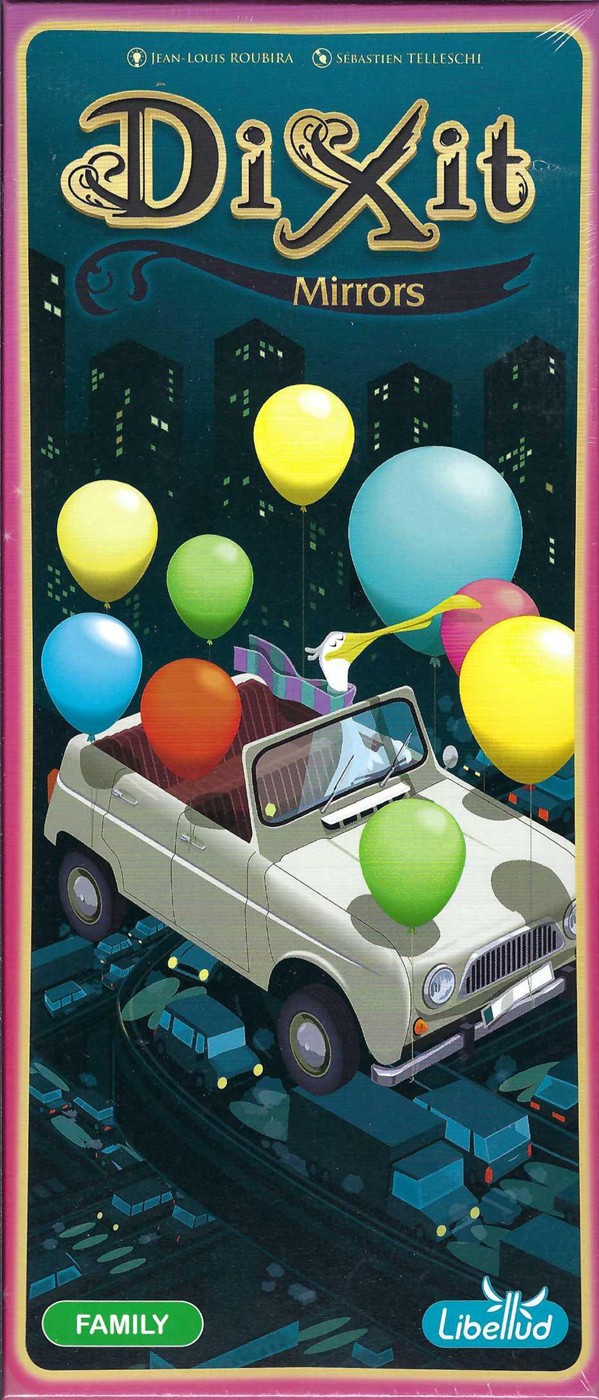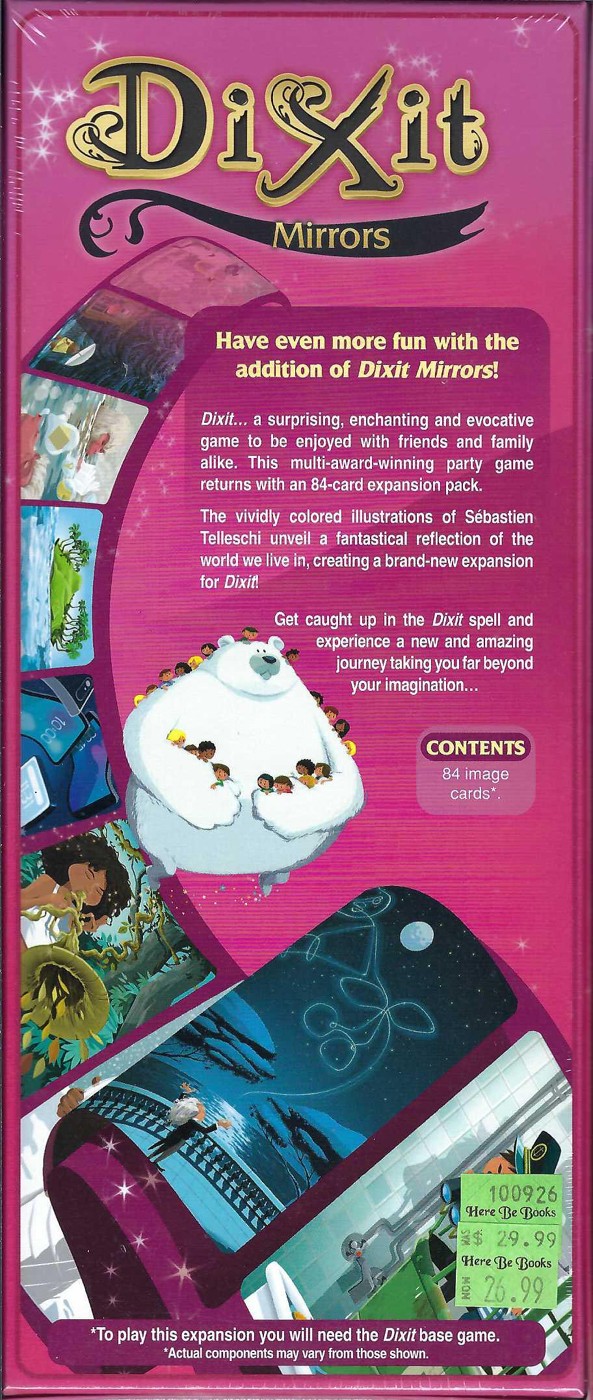 Collapsible content
Game Details

Suggested Ages: 8 and up
Number of Players: 3 to 6
Playing Time: 30 minutes

Designer: Roubira, Jean-Louis
Illustrator: Sebastien Telleschi
Publisher: Asmodee Editions
Mechanics

party game, simultaneous action selection, voting, art, Dixit