Cranio
Regular price
$79.99
Sale price
$71.99
Unit price
per
Sale
Sold out
Golem: The legend of the Golem is one of the most facinating stories in the world and has its roots in the Jewish tradition. In Golem, this story inspires a strategic and complex game in which players take on the role of scholars focused on recreating the famous clay automas.
Use your knowledge to study traditional books, collect gold and melt it down to create powerful artifacts, bring tireless Golems to life and send them to the city to do important jobs. You will need to maintain control of your Golems by using your students and spending knowledge you have gained. You can alternatively choose to kill your Golems to avoid paying for their maintenance.
The three-dimensional Synagogue creates a dynamic randomization of the available actions, the Golem management is an intriguing innovation in worker placement, and your player board can be developed in numerous ways to offer a huge variety of possible strategies.
Condition: New
Share
View full details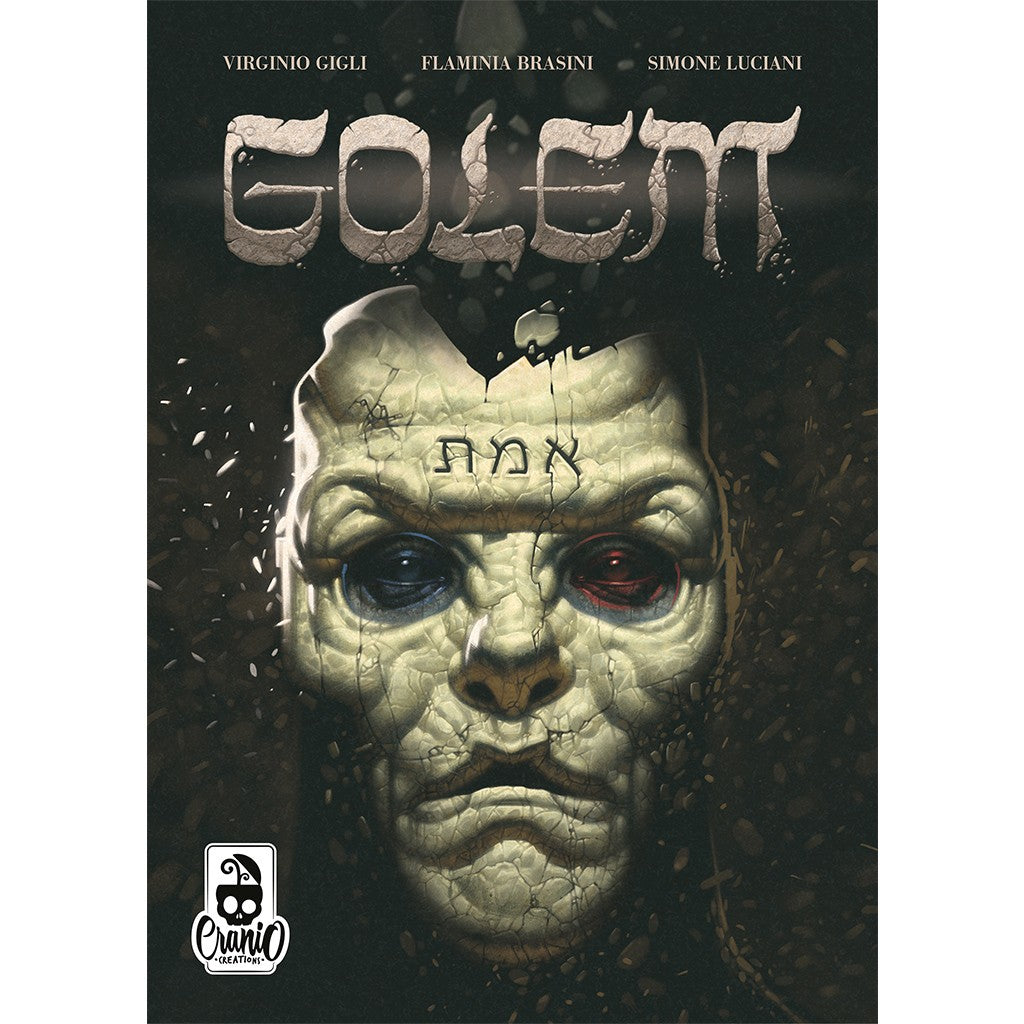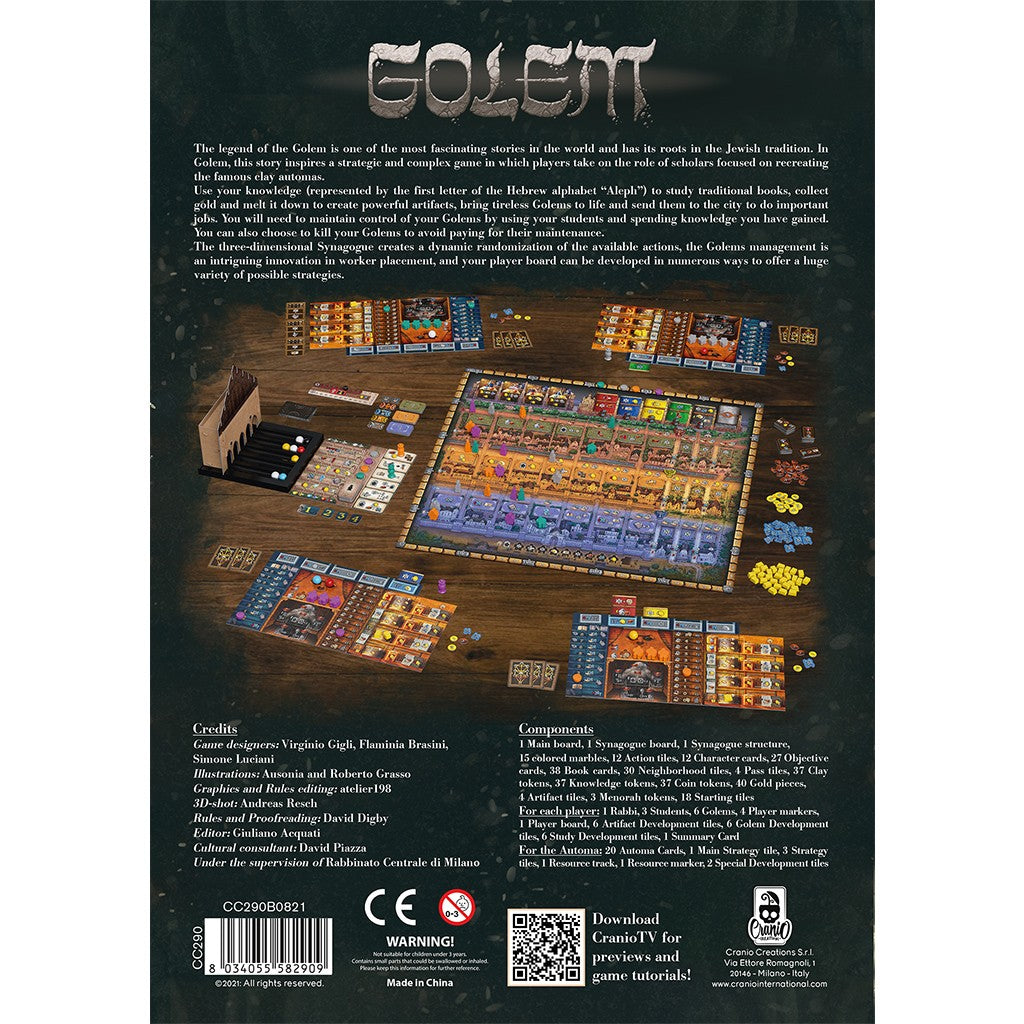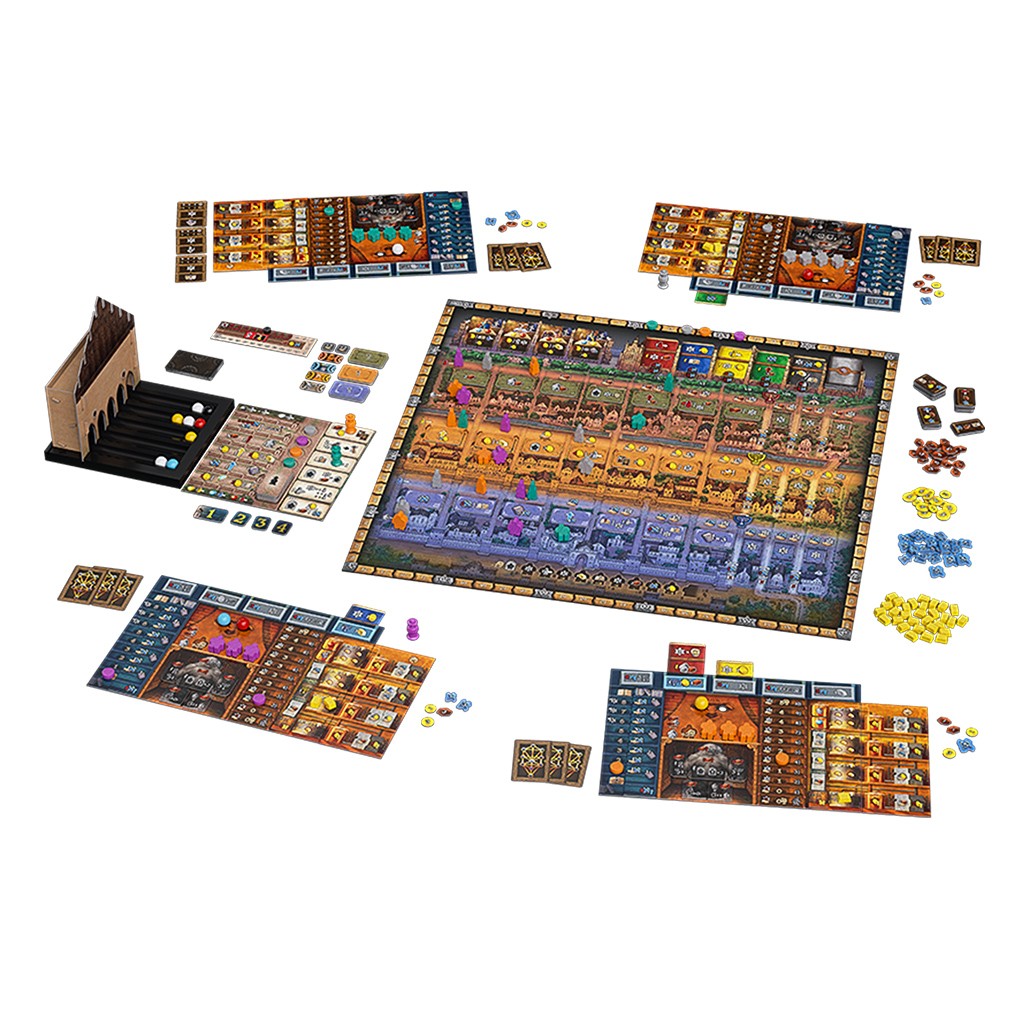 Collapsible content
Game Details

Suggested Ages: 13 and up
Number of Players: 1 to 4
Playing Time: 120 minutes

Designer: Luciani, Simone and Virginio Gigli, Flaminia Brasini
Illustrator: Ausonia and Roberto Grasso
Publisher: Cranio
Mechanics

Action Drafting, Dice Rolling, Income, Set Collection, Variable Player Powers, Variable Set-up, Prague
Contents

1 main board, 1 Synagogue board, 1 Synagogue structure, 15 colored marbles, 12 action tiles, 12 character cards, 27 objective cards, 38 book cards, 30 neighborhood tiles, 4 pass tiles, 37 clay tokens, 37 knowledge tokens, 37 coin tokens, 40 gold pieces, 4 artifact tiles, 3 Menorah tokens, 18 starting tiles.
Player pieces: 1 Rabbi, 3 students, 6 Golems, 1 player marker, 1 player board, 6 artifact development tiles, 6 study development tiles, 1 summary card.
Automa contents: 20 Automa cards, 1 main strategy tile, 3 strategy tiles, 1 resource track, 1 resource marker, 2 special development tiles