Tasty Minstrel Games
Regular price
$59.99
Sale price
$53.99
Unit price
per
Sale
Sold out
Gugong: China 1570, the country is under the reign of of the Longqing Emperor, of the Ming Dynasty. He is trying his best to eradicate the incessant corruption plaguing the country, but the officials working inside the walls of the Forbidden City (now called Gugong) have found a way to receive bribes without getting noticed; the exchange of gifts. The highest Officials of the Forbidden City would pretend to uphold the ban on corruption, by accepting gifts of petitioners, and returning one of seemingly lower value. Gùgōng uses this extraordinary gift exchange custom as its basis.
You take on the role of a prominent Chinese family trying to gain influence and power by exchanging gifts with Officials. The gift cards you offer as a player have to be of a higher value than the one you receive, forcing you to make strategic choices regarding which actions you want to take each turn.
You'll travel around China, sail down the Grand Canal, purchase precious jade, help construct the Great Wall, secure advantages through decrees, influence the game through intrigue, and ultimately, try to get an audience with the emperor. If only 1 player succeeds in doing so, he wins. If several players succeed, the player with the most VPs among those players securing an audience with the emperor wins the game.
Do you have what it takes to outsmart your rivals? Find out... in Gugong!
Condition: New
Share
View full details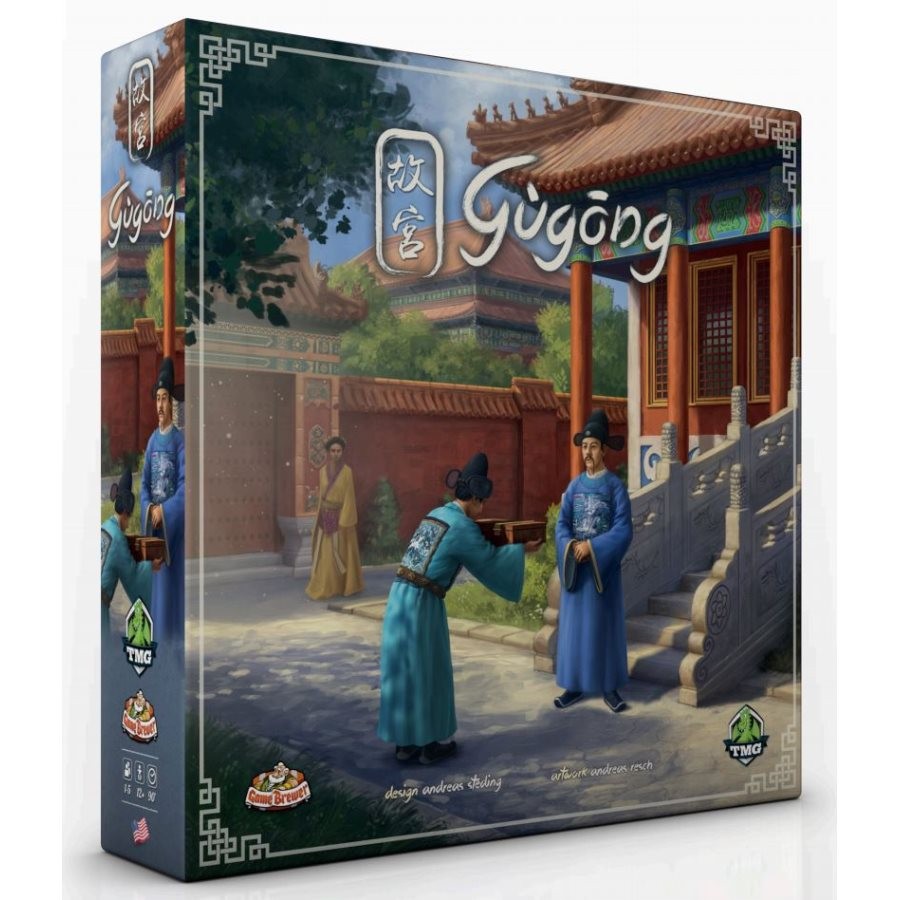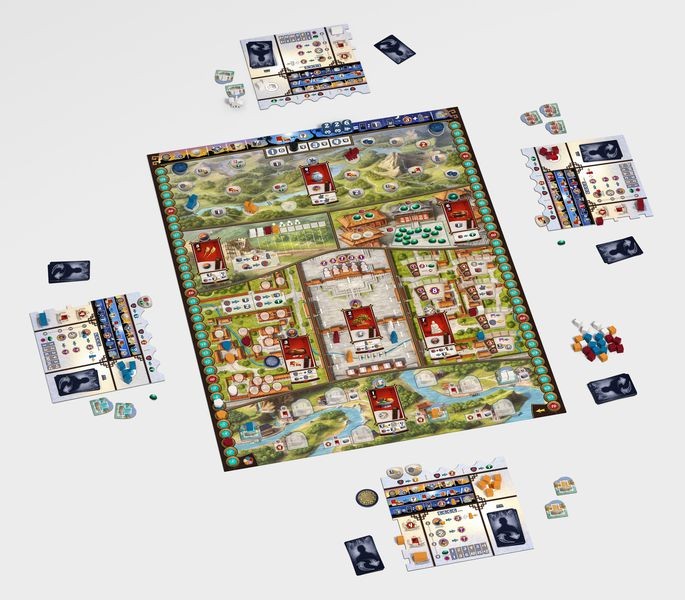 Collapsible content
Game Details

Suggested Ages: 12 and up
Number of Players: 1 to 5
Playing Time: 90 minutes

Designer: Steding, Andreas
Illustrator: Andreas Resch
Publisher: Tasty Minstrel Games
Mechanics

Civilization, Medieval, Travel, Hand Management, Set Collection, Worker Placement, solo play, Gugong
Awards & Honors

2019 International Gamers Award - General Strategy: Multi-player Nominee
2019 Gouden Ludo Best Expert Game Nominee
2019 American Tabletop Complex Games Recommended
2018 Golden Geek Board Game of the Year Nominee
2018 Golden Geek Best Strategy Board Game Nominee
2018 Golden Geek Best Board Game Artwork & Presentation Nominee
Contents

1 game board, 5 player boards, 1 round marker, 1 start player marker, 1 next player medal, 38 gift cards, 11 solo cards, 32 travel tokens, 6 bonus travel tokens, 15 decree tiles, 20 jade, 15 grand canal ships, 60 servants, 5 double servants, 5 travelers, 5 envoys, 5 VP discs, 5 intrigue markers, 3 destiny dice, 1 rulebook