City of Games
Regular price
Sale price
$49.99
Unit price
per
Sale
Sold out
The Isle of Cats is a competitive, card-drafting, polyomino cat-placement board game for 1-4 players. It supports solo and family play, while offering a challenge to the most experienced gamer.
You are citizens of Squall's End on a rescue mission to The Isle of Cats and must rescue as many cats as possible before the evil Lord Vesh arrives. Each cat is represented by a unique tile and belongs to a family; you must find a way to make them all fit on your boat while keeping families together.
You will also need to manage resources as you explore the island 9by drafting cards), rescue cats, find treasures, befriend Oshax, and read ancient lessons. Each lesson you collect will give you another personal way of scoring points, in addition to filling your boat, and keeping cat families together!
Family Mode
The Isle of Cats family mode provides a beginner friendly, gateway game which can be played by anyone new to the board game hobby, and children. It removes a lot of the complexity included within the standard game, and simplifies the setup, learning curve, and decisions players must make.
Solo Mode
The Isle of Cats solo mode has been designed to provide players with a similar experience to the multiplayer game. You won't be competing to to get the best score possible, but instead you will be faced against your sister!
Condition: New
Share
View full details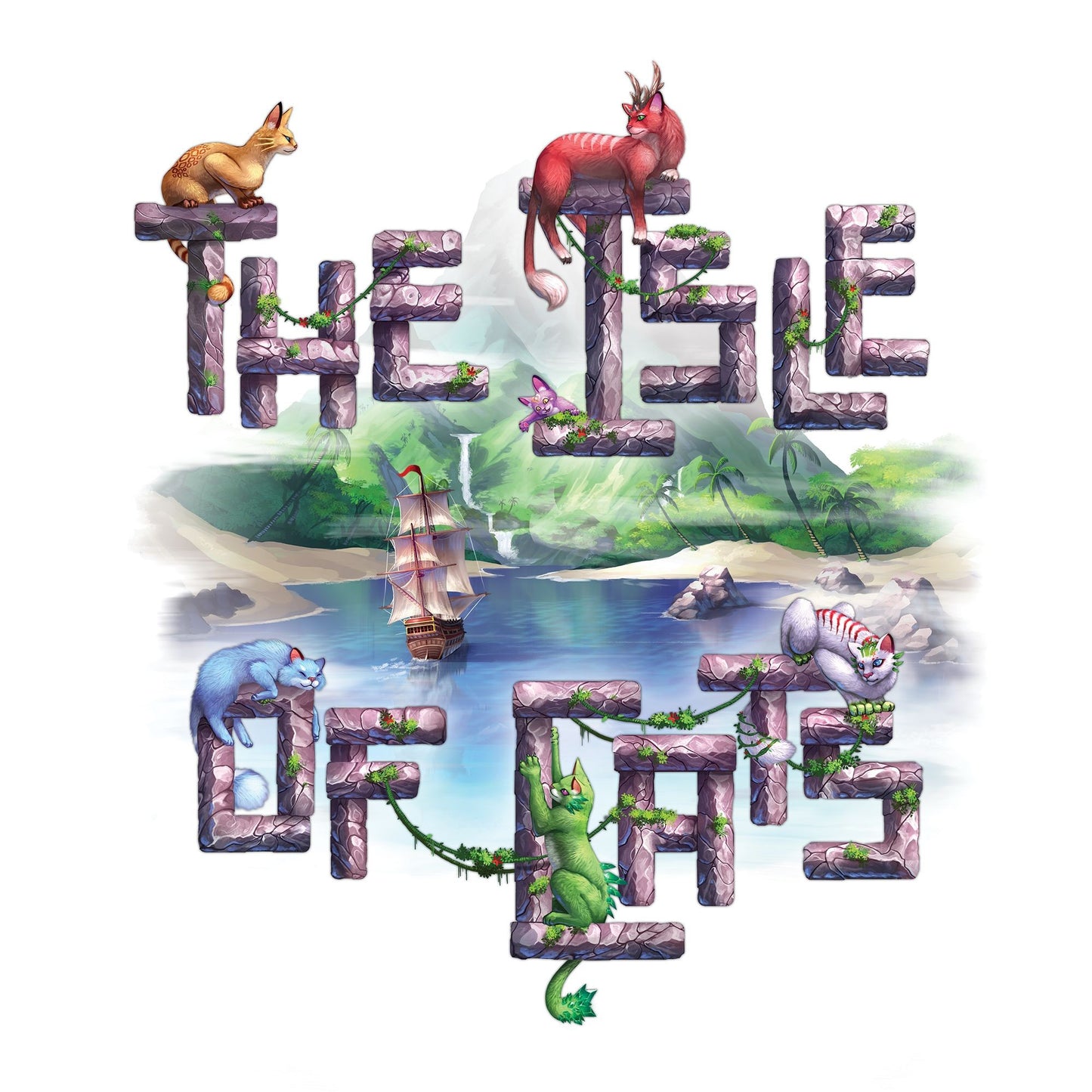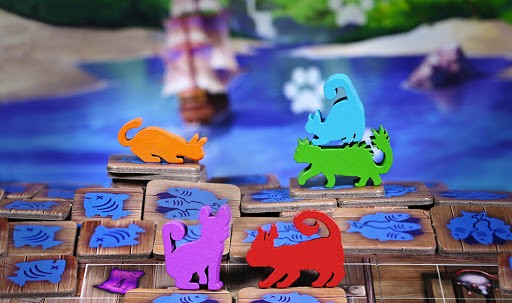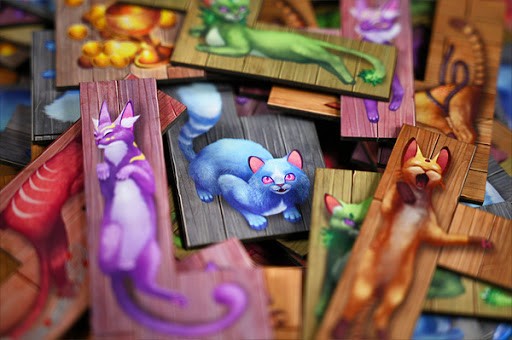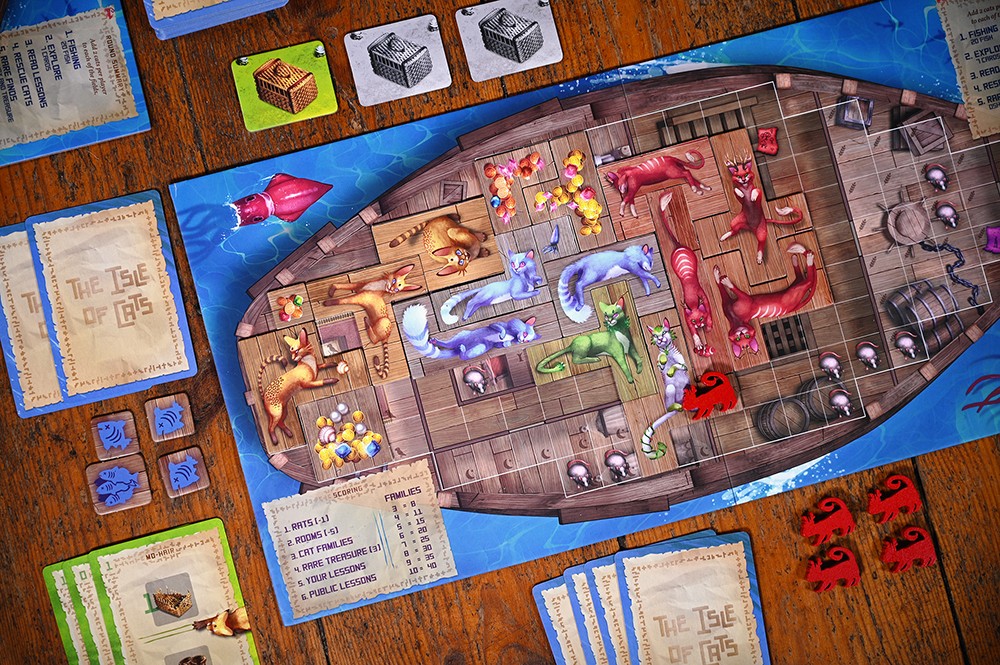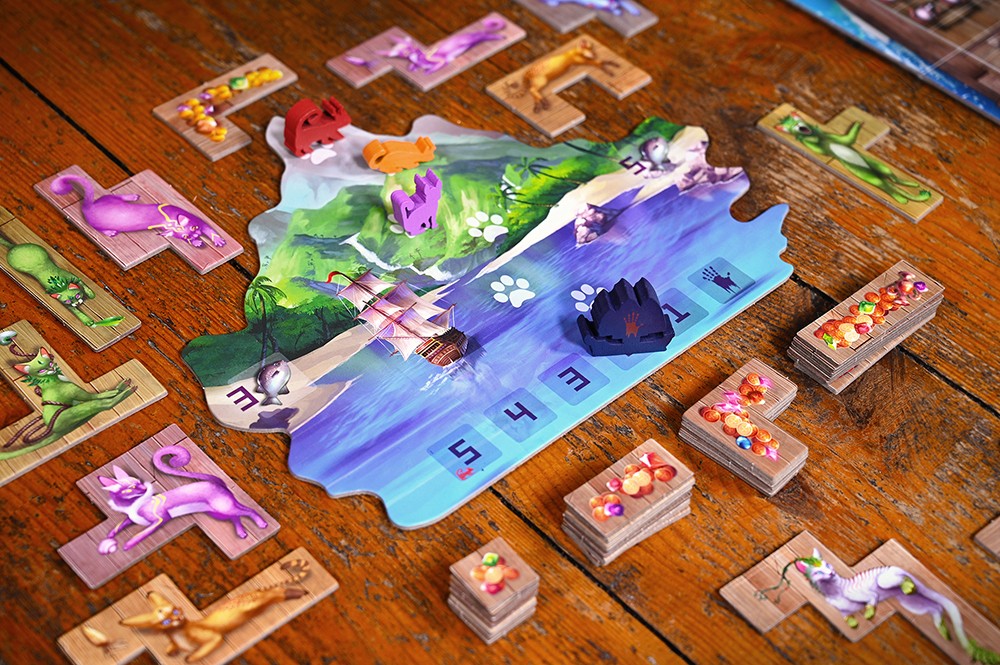 Collapsible content
Game Details

Suggested Ages: 8 and up
Number of Players: 1 to 4
Playing Time: 60 to 90 minutes

Designer: West, Frank
Illustrator: Dragolisco, Frank West
Publisher: City of Games
Mechanics

card drafting, drafting, grid coverage, hidden victory points, pattern building, set collection, solo play, square grid, tile placement, stat-based turn order, animals, cats, fantasy, puzzle, Isle of Cats
Awards & Honors

2021 5 Seasons Best International Strategy Nominee
2020 Board Game Quest Awards Best Family Game Nominee
2019 Golden Geek Board Game of the Year Nominee
2019 Golden Geek Best Family Board Game Nominee
2019 Golden Geek Best Board Game Artwork & Presentation Nominee
2019 Board Game Quest Awards Best Game from a Small Publisher Nominee
Contents

30 cat figures (6 of each color), 85 unique cat tiles (17 of each color), 6 unique Oshax tiles, 25 unique rare treasure tiles, 44 common treasure tiles, 4 player boats, 42 fish tokens, 1 Vesh's boat, 150 discovery cards, 47 solo cards, 18 family cards, 4 color reference cards, 1 island board, 1 discovery bag, 10 basket tokens, 2 rule books (standard and family), 1 score pad