Alderac Entertainment Group (AEG)
Regular price
Sale price
$5.00
Unit price
per
Sale
Sold out
Istanbul - use your assistants well in this strategy game to collect valuable rubies faster than your opponents!


Welcome, merchant to the Bazaar of Istanbul!

There's hustle and bustle at Istanbul's grand bazaar as merchants and their assistants rush through the narrow alleys in their attempt to be more successful than their competitors. Everything must be well organized: wheelbarrows must be filled with goods at the warehouses, then swiftly transported by the assistants to various destinations. Your goal? Be the first merchant to collect a certain number of rubies.

In Istanbul, you lead a group of one merchant and four assistants through 16 locations in the bazaar. At each such location, you can carry out a specific action. The challenge, though, is that to take an action, you must move your merchant and an assistant there, then leave the assistant behind (to handle all the details while you focus on larger matters). If you want to use that assistant again later, your merchant must return to that location to pick him up. Thus, you must plan ahead carefully to avoid being left with no assistants and thus unable to do anything...

Rental Replacement Cost: $49.99
Share
View full details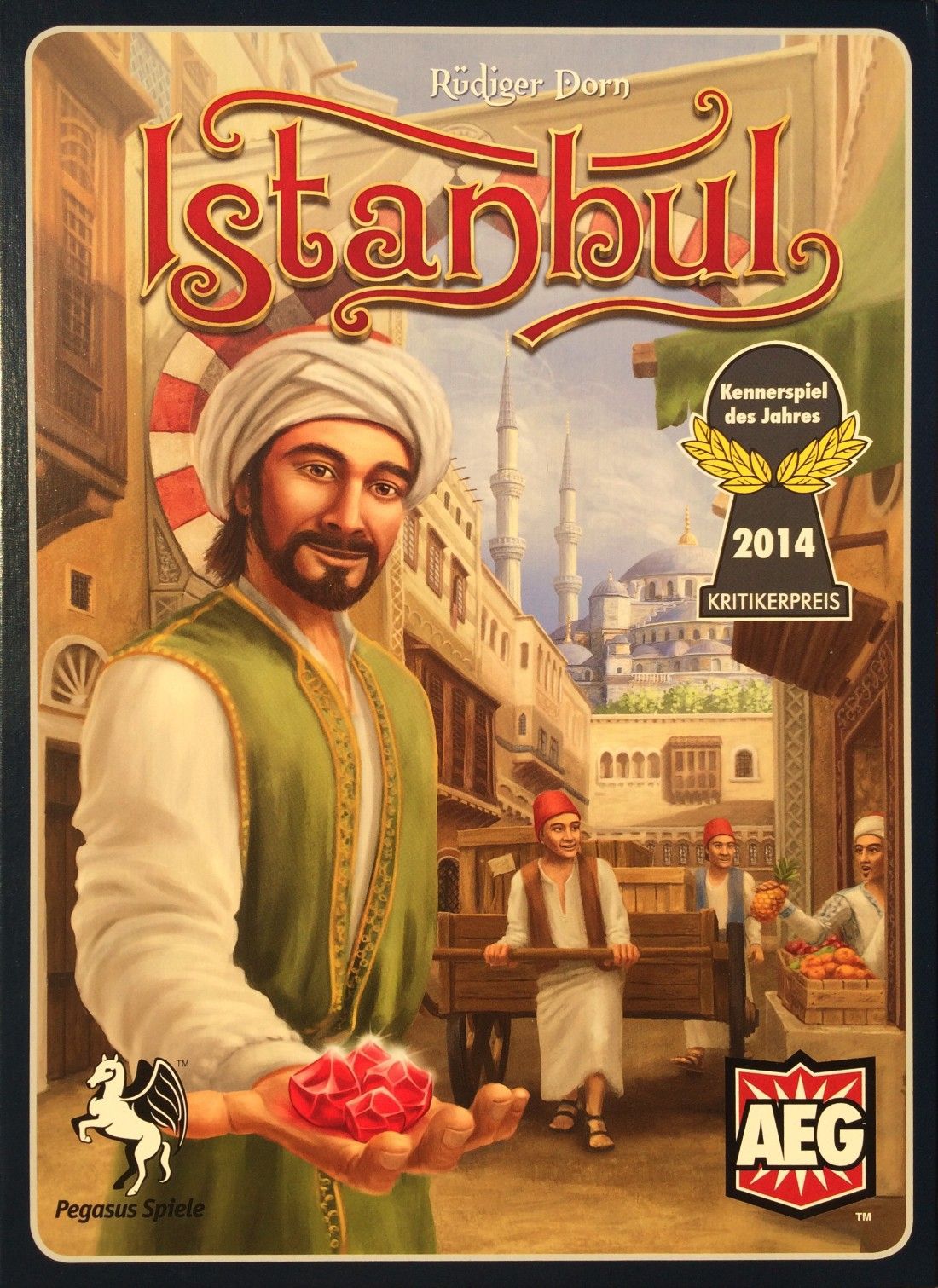 Collapsible content
Game Details

Suggested Ages: 10 and up
Number of Players: 2 to 5
Playing Time: 40 to 60 minutes

Designer: Rudiger Dorn
Illustrator: Andreas Resch
Publisher: Alderac Entertainment Group (AEG)
Mechanics

Deck Building, Push Your Luck, Race, Simultaneous Action Selection, Tile Placement