Renegade Game Studios
Regular price
Sale price
$4.00
Unit price
per
Sale
Sold out
Junk Orbit: Tours Mini-Expansion
Contents: 12 Tourist cards.
Setup: Shuffle the Tourist cards. Reveal three and place face up them next to the play area as a display. Place the remaining cards in a pile face down next to the Tourist display.
Game Play: Each Tourist has a Pickup Location and a Request. You can pick up Tourists instead of Junk Tiles from a city. The Pickup Location is where you can pick up that Tourist, while the Request is something noteworthy the Tourist wants you to accomplish.
At any time during your turn, if you have completed the request on a Tourist card, move it to your Deliveries area.
At the end of the game, score 5 points for every Tourist card in your Deliveries area, but lose 5 points for each Tourist card still in your Cargo area.
Condition: New
Share
View full details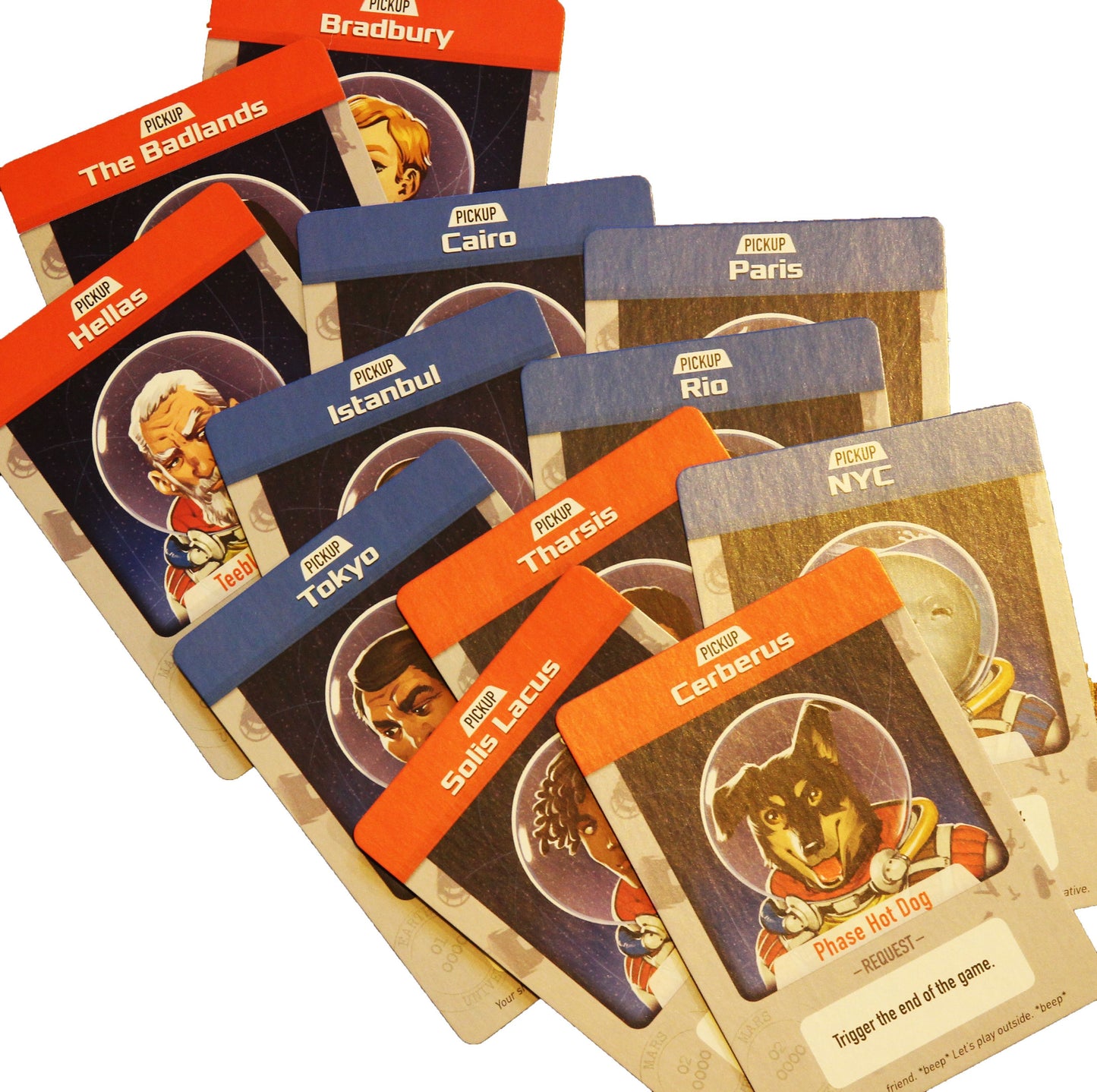 Collapsible content
Game Details

Suggested Ages:
Number of Players:
Playing Time:

Designer:
Illustrator:
Publisher: Renegade Game Studios