Z-Man Games
Regular price
Sale price
$14.99
Unit price
per
Sale
Sold out
Love Letter is a game of risk, deduction, and luck for 2 to 6 players. Your goal is to get your love letter into Princess Annette's hands while deflecting the letters from competing suitors.
Calling Suitors one and all!
Compete to deliver your missives to the kingdom's Princess in this quick card game of risk and deduction.
Can you outwit your friends and earn the trust if the noble Princess?
Changes in the New Edition
This 2019 edition of Love Letter supports up to 6 players and features new artwork by Citadels artist Andrew Bosley, screen-printed tokens, and two new characters: Chancellor and Spy (five cards in total).
When played, the Chancellor (value 6) allows you to draw two new cards, add those to your hand, then place two cards of your choice on the bottom of the deck. The Spy (value 0) wins you a favor token if you were the only player to play or discard a spy during the round.
Game Play
From a deck with only 21 cards, each player starts with only one card in hand; one card is removed from play. On a turn, you draw one card, and play one card, trying to expose others and knock them from the game. Powerful cards lead to early gains, but make you a target. Rely on weaker cards for too long, however, and your letter may be tossed in the fire!
Condition: New
Share
View full details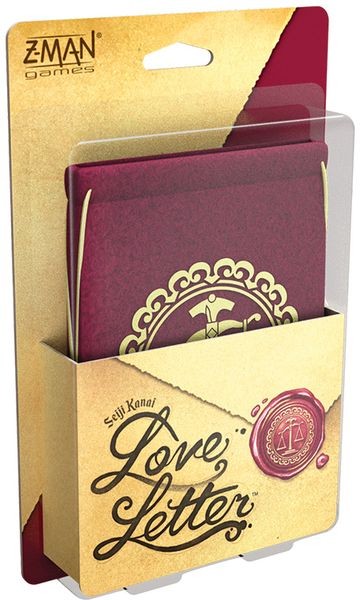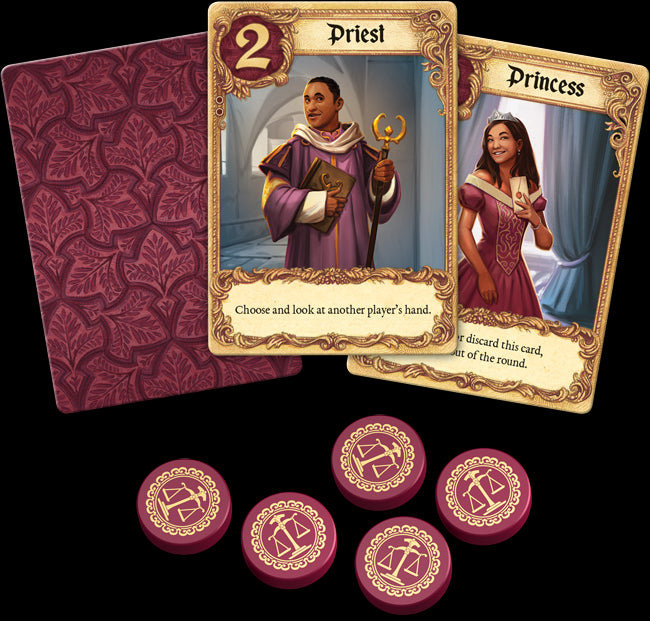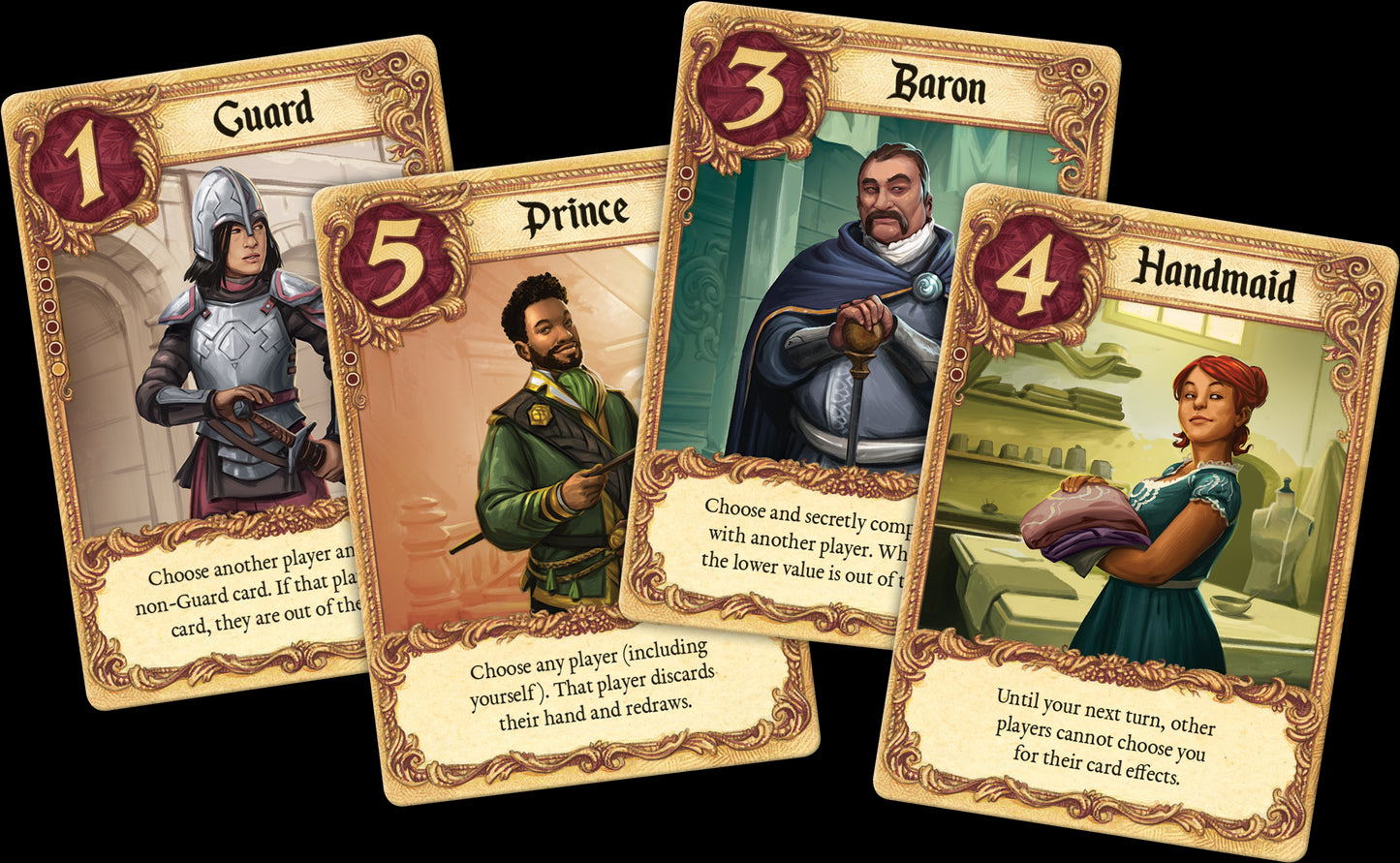 Collapsible content
Game Details

Suggested Ages: 10 and up
Number of Players: 2 to 6
Playing Time: 20 minutes

Designer: Kanai, Seiji
Illustrator:
Publisher: Z-Man Games
Mechanics

card game, hand management, memory, bluffing, deduction, renaissance, Love Letter
Awards & Honors

2014 Vuoden Peli Adult Game of the Year Nominee
2014 Spiel des Jahres Recommended
2014 Origins Awards Best Traditional Card Game Winner
2014 Lys Grand Public Finalist
2014 Juego del Año Recommended
2014 Guldbrikken Best Family Game Winner
2014 Gra Roku Game of the Year Nominee
2014 Fairplay À la carte Runner-up
2013 Origins Awards Best Family, Party or Children's Game Nominee
2013 Hra roku Nominee
2013 Gouden Ludo Nominee
2013 Golden Geek Most Innovative Board Game Winner
2013 Golden Geek Best Party Board Game Winner
2013 Golden Geek Best Family Board Game Winner
2013 Golden Geek Best Card Game Winner
2013 Fairplay À la carte Runner-up
2013 Diana Jones Award for Excellence in Gaming Nominee
2012 Meeples' Choice Nominee
2012 Jocul Anului în România Beginners Finalist
2012 Japan Boardgame Prize Voters' Selection Winner
Contents

21 game cards, 6 reference cards, 13 tokens, cloth bag, game rules