Steve Jackson Games
Regular price
Sale price
$3.00
Unit price
per
Sale
Sold out
Munchkin Cthulhu: Monstrous Heritage Promo Card
Illustrated by John Kovalic.
This Munchkin Cthulhu Promo card was created to promote Munchkin Cthulhu.
Official Rules
Usable by Cultist Only*
*If you are not a Cultist, you may become one by playing this card.
Choose one Monster from your hand and discard a number of cards equal to the level(s) gained from killing it. You are now a half-breed monster and get a bonus equal to half the Monster's Level. Any effect that removes a Race will remove this card.
Condition: New
Share
View full details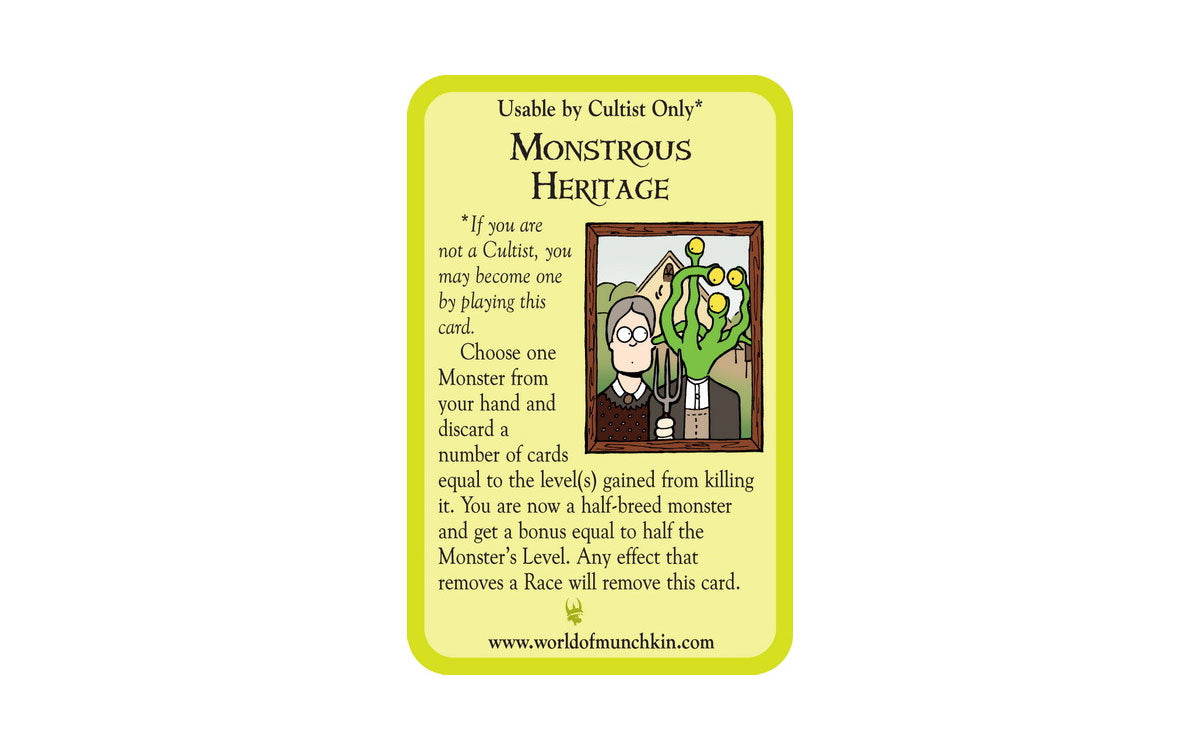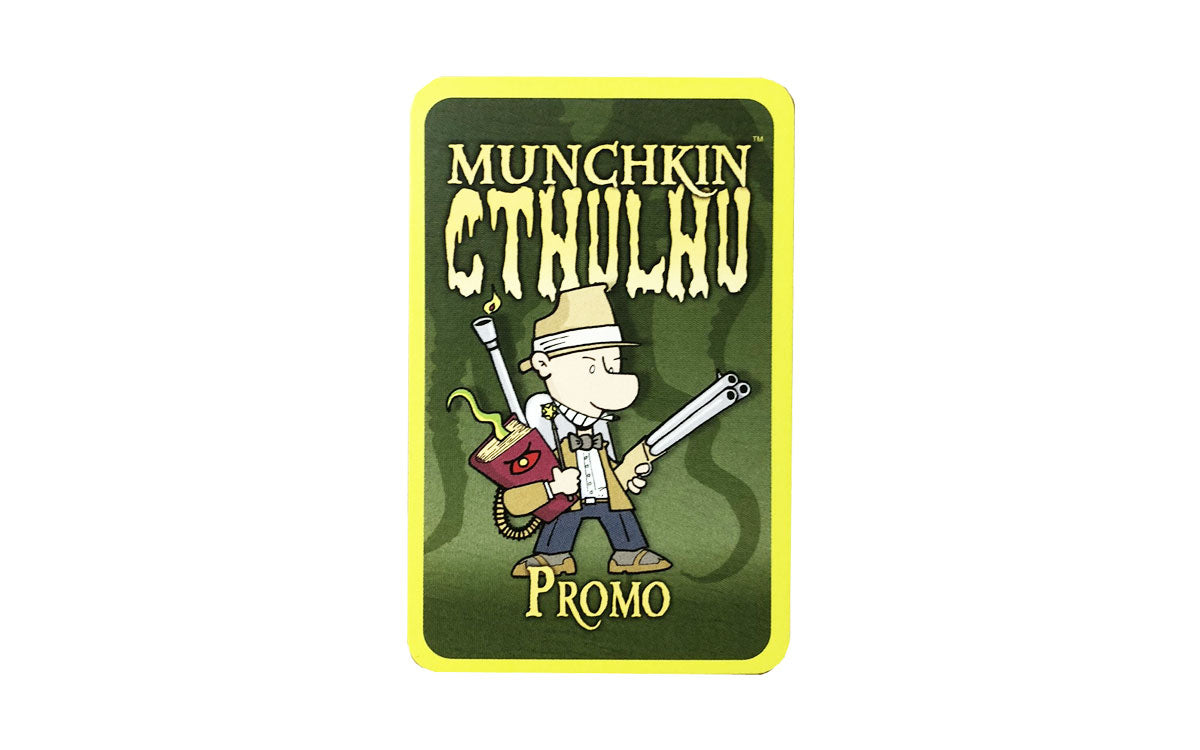 Collapsible content
Game Details

Suggested Ages:
Number of Players:
Playing Time:

Designer:
Illustrator:
Publisher: Steve Jackson Games