Kayenta Games
Regular price
Sale price
$35.99
Unit price
per
Sale
Sold out
Upstairs, Downstairs, your Obsession toolbox.
Obsession embraces the rich stories supplied by Victorian fate: shocking revelations, haunting tragedy, unbearable secrets, family dishonour. Navigating the twists of Victorian fate in Obsession is the story… and the tactical challenge.
Upstairs Downstairs is an expansion that supplies gamers with new options for mitigating your fate. But true to the game's spirit, the mechanics are intertwined with the theme – specifically, in the unique abilities of new domestics: the Cook, Hall Boy, Head Housemaid and Useful Man. Here is just a sampling:
1 The Cook enables a player to invite guests 1 or 2 levels above the reputation showing on the player board
2 Place the Useful Man onto any improvement tile located in the players organizer (only tiles that can be played on the players family board qualify), thereby temporarily decreasing the prestige rating of the tile by one.
3 The Head Housemaid may be placed onto an improvement tile or gentry card showing an invitation favor to allow the player to look at an additional card when inviting guests.
4 The Hall boy may be placed onto a gentry card showing a monetary favor to increase the pounds received during the Enjoy Favors phase of a players turn.
5 In addition to four new servants, Upstairs, Downstairs comes with a new family, the Howard family, whose advantage is that they begin the game with a cook. This additional family enables 5 players and, in conjunction with the Wessex Expansion, 6 players.
6 This expansion also comes with 33 new gentry cards that increase the emphasis on the 2nd and 3rd level guests, the heart and soul of the local aristocracy.
This is an expansion for Obsession, the base game is required to play.
Condition: new
Share
View full details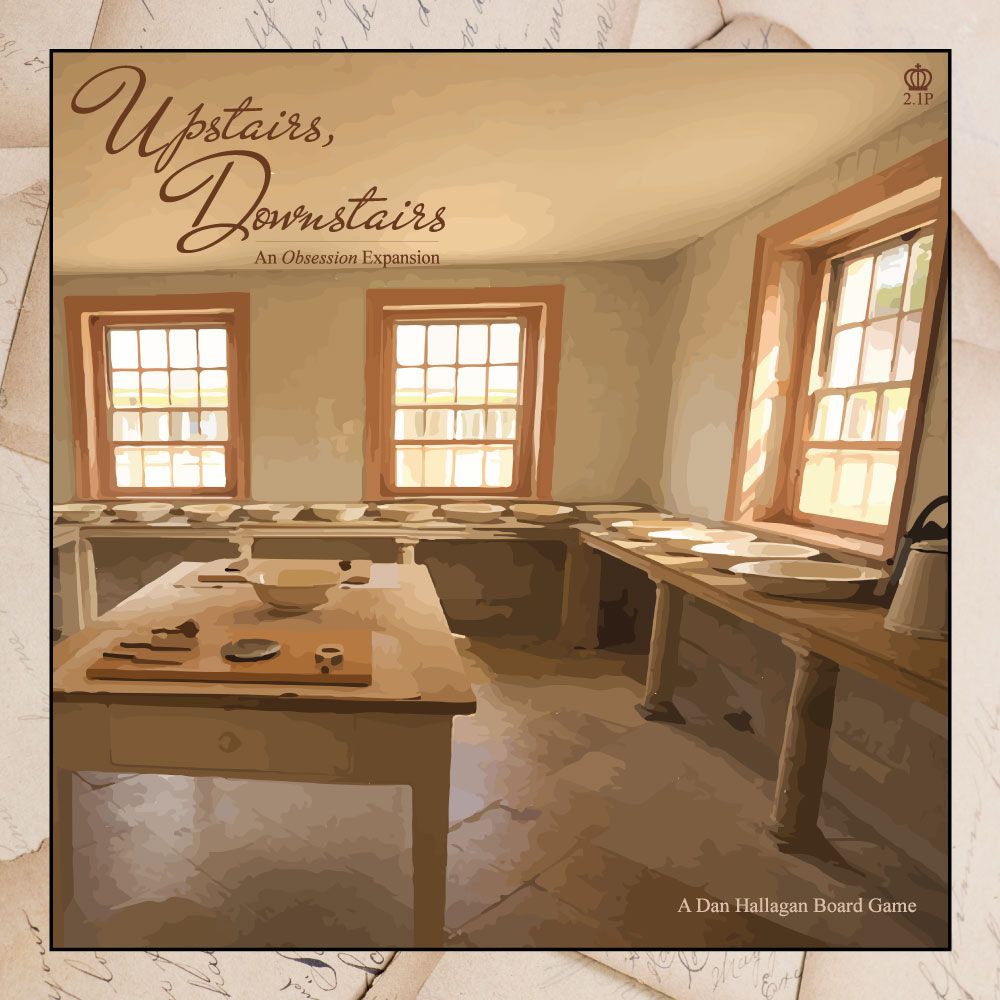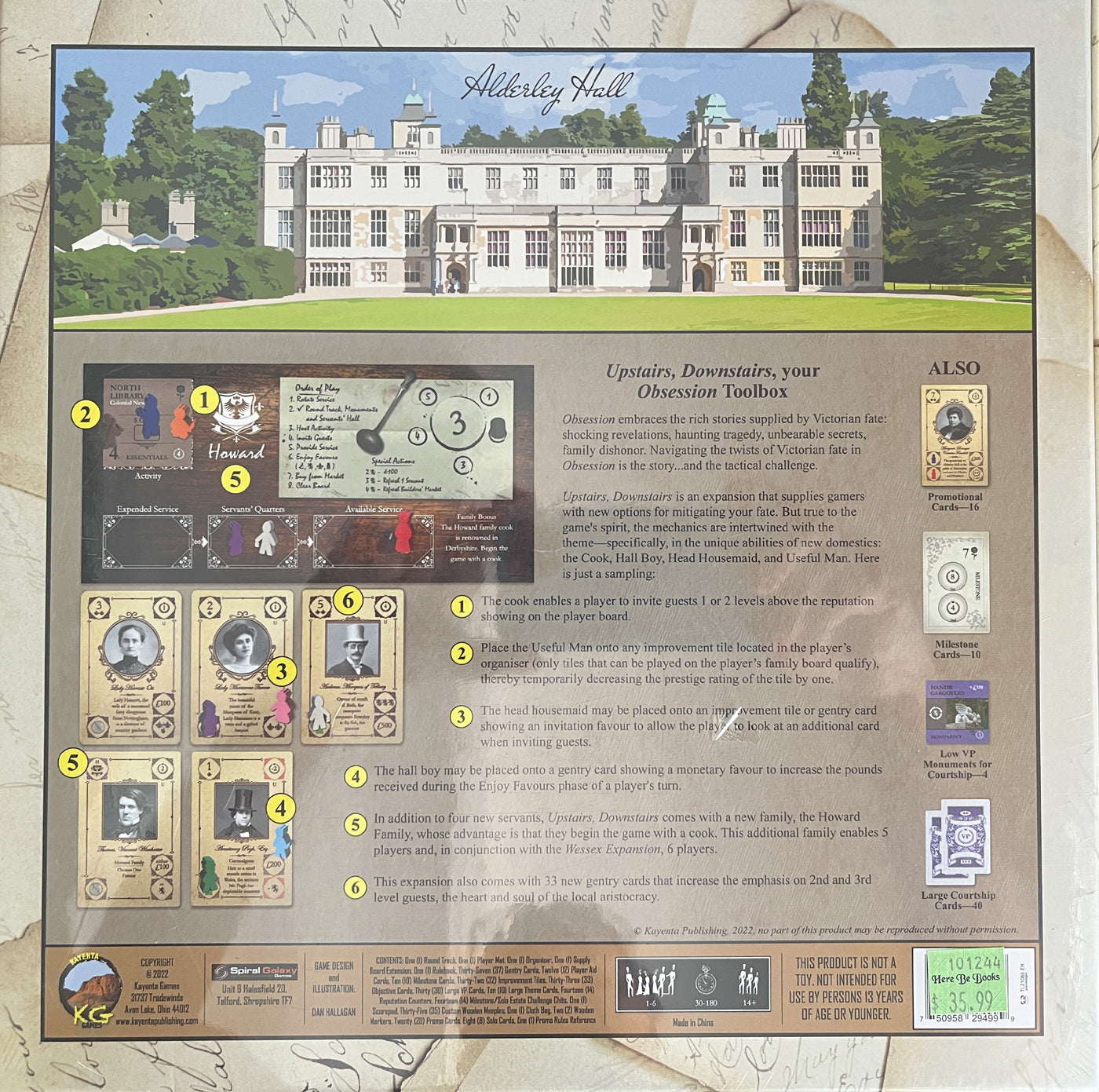 Collapsible content
Game Details

Suggested Ages: 14 and up
Number of Players: 1 to 6
Playing Time: 30 to 180 minutes

Designer: Dan Hallagan
Illustrator:
Publisher: Kayenta Games
Mechanics

Deck Building, Open Drafting, Solo Game, Worker Placement, expansion
Contents

1 round track, 1 player mat, 1 organizer, 1 supply board extension, 1 rule book, 37 gentry cards, 12 player aid cards, 10 milestone cards, 32 improvement tiles, 33 objective cards, 30 large VP cards, 10 large theme cards, 14 reputation counters, 14 milestone/solo estate challenge chits, 1 score pad, 35 custom wooden meeples, 1 cloth bag, 2 wooden markers, 20 promo cards, 8 solo cards, 1 promo rules reference