Z-Man Games
Regular price
$79.99
Sale price
$71.99
Unit price
per
Sale
Sold out
Pandemic: Legacy Season 1 is a unique and epic cooperative game for 2 to 4 players. Unlike most other games, some of the actions you take in Pandemic: Legacy will carry over to future games. What's more, the game is working against you.
Playing through the campaign, you will open up sealed packets, reveal hidden information, and find the secrets locked within the game. The clock is ticking and you will only have two chances to win in a month before moving to the next campaign.
You can make a character better... or a disease easier to cure. Characters will gain scars. Cities will panic as the year goes on. They may riot or even collapse into darkness. Diseases will mutate. No two worlds will ever be alike!
It starts simply...
A virus tougher than the rest. Nothing your team can't handle. But as January turns to February...
What results is a year that will never be forgotten.
This is no ordinary virus. This is no ordinary year. Your team will see things, live things, do things that might just save humankind from being snuffed out completely.
The results of this year will be spoken in whispers for generations.
Can your team save humanity? Can your team make it through the year? Can your team face month after month of surprises, set backs, and fleeting victories?
Are you prepared for Pandemic: Legacy
Pandemic: Legacy - Season 1 is a fully-contained game that does not need Pandemic or any other expansions to play.
Condition: New
Share
View full details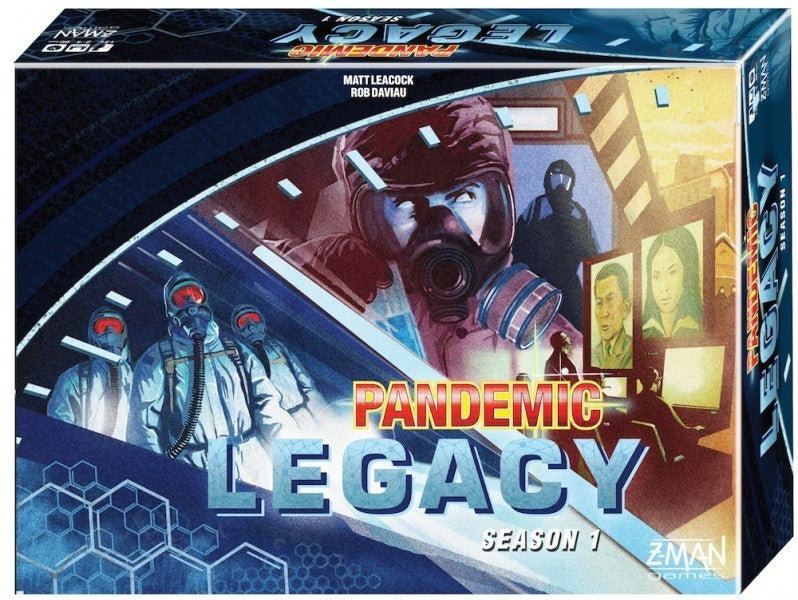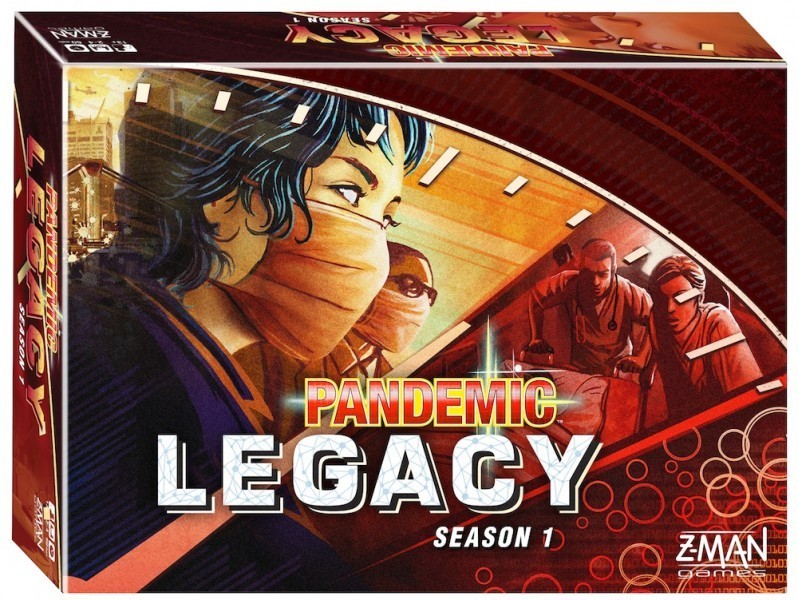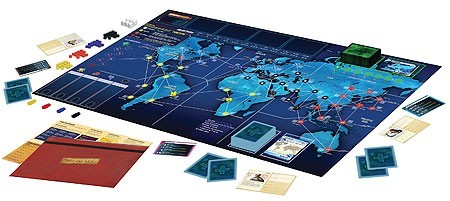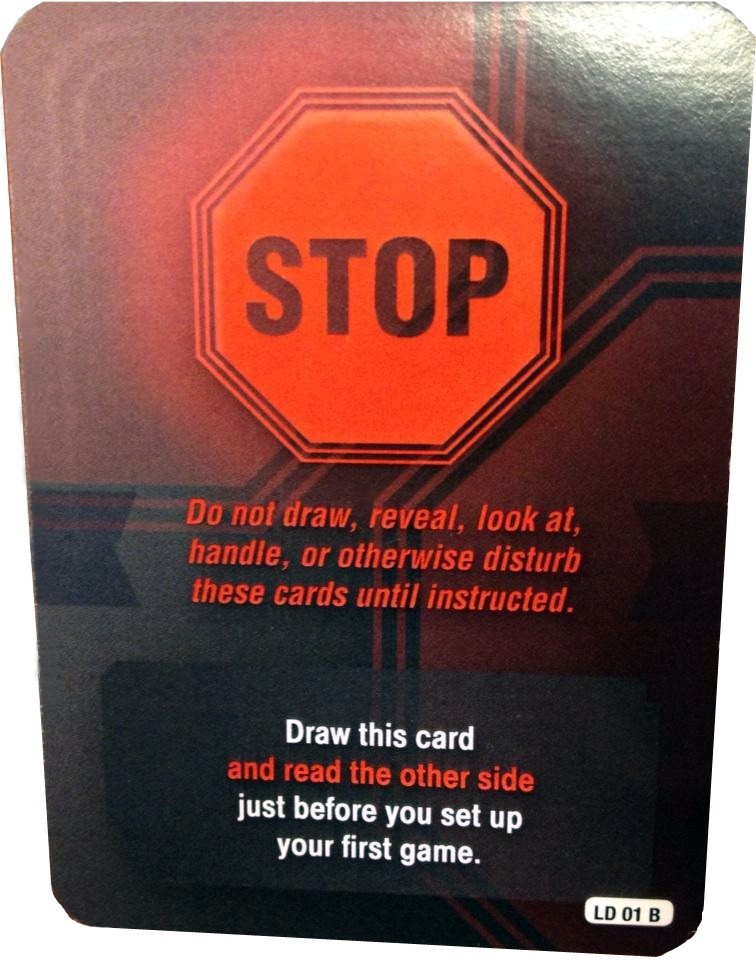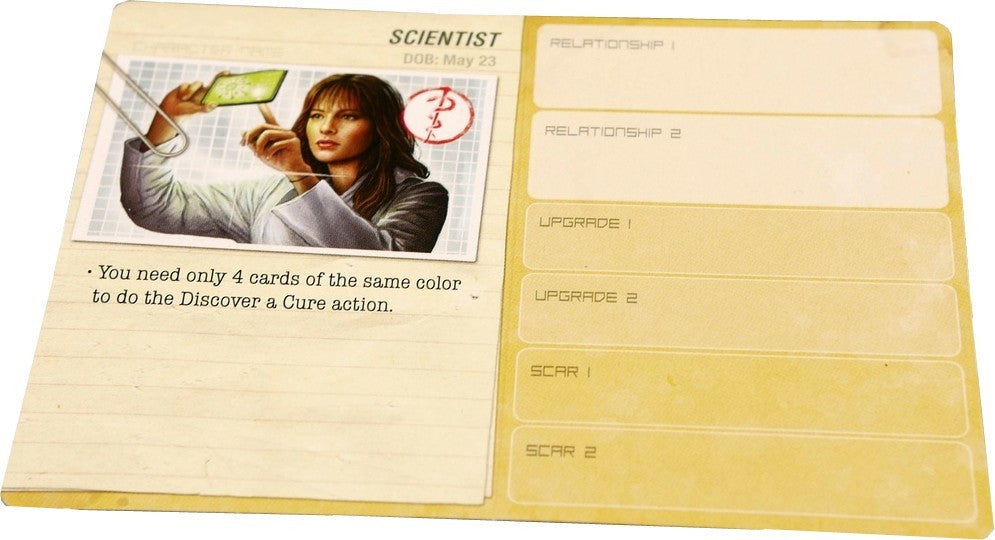 Collapsible content
Game Details

Suggested Ages: 13 and up
Number of Players: 2 to 4
Playing Time: 60 minutes

Designer: Leacock, Matt and Rob Daviau
Illustrator: Chris Quilliams
Publisher: Z-Man Games
Mechanics

cooperative play, hand management, point to point movement, variable player powers, Legacy, Pandemic
Awards & Honors

2016 SXSW Tabletop Game of the Year Winner
2016 Lys Passioné Winner
2016 Kennerspiel des Jahres Nominee
2016 JUG Adult Game of the Year Finalist
2016 Juego del Año Winner
2016 International Gamers Award - General Strategy: Multi-player Nominee
2016 Guldbrikken Special Jury Prize Winner
2016 Gra Roku Advanced Game of the Year Nominee
2016 Golden Geek Most Innovative Board Game Nominee
2016 Goblin Magnifico Nominee
2016 Dragon Awards Best Science Fiction or Fantasy Board Game Winner
2016 Diana Jones Award for Excellence in Gaming Nominee
2016 As d'Or - Jeu de l'Année Expert Winner
2015 Meeples' Choice Nominee
2015 Golden Geek Most Innovative Board Game Nominee
2015 Golden Geek Board Game of the Year Winner
2015 Golden Geek Best Thematic Board Game Winner
2015 Golden Geek Best Strategy Board Game Winner
2015 Golden Geek Best Innovative Board Game Winner
2015 Cardboard Republic Immersionist Laurel Winner
2015 Board Game Quest Awards Game of the Year Winner
2015 Board Game Quest Awards Best Coop Game Nominee
Contents

Game board, showing the world's major cities and their status, 5 character cards, 4 pawns, 6 research stations, 7 markers, 96 disease cubes, 48 Infection cards, 61 Player cards, 62 Legacy cards, 4 Civilian cards, 5 Dossiers, reference cards, rulebook, and much more!