Z-Man Games
Regular price
Sale price
$7.50
Unit price
per
Sale
Sold out
Pandemic and On The Brink, Find the cures and save the world. An exciting cooperative game for 2 to 5 players.
 In Pandemic, four diseases have broken out in the world and it is up to a team of specialists in various fields to find cures for these diseases before mankind is wiped out.
Players must work together, playing to their characters' strengths and planning their strategy of eradication before the diseases overwhelm the world with ever-increasing outbreaks. For example, the Operation Specialist can build research stations, which are needed to find cures for the diseases. The Scientist needs only 4 cards of a particular disease to cure it instead of the normal 5.
But the diseases are outbreaking fast and time is running out: the team must try to stem the tide of infection in diseased areas while also towards cures.
A truly cooperative game where you all win or you all lose.
On The Brink Expansion
The On The Brink Expansion adds several options for enhancing play:
New Roles
New Event cards 
Mutated virus (purple) with different rules for curing.
Virulent Strain Epidemic cards. If the base game wasn't challenging enough, add the Virulent Strain Epidemics and Mutated Virus and you'll never feel unchallenged playing Pandemic again.
Bio-Terrorist rules allowing one-versus-many play.
This 2013 edition of Pandemic includes two new characters: the Contingency Planner and the Quarantine Specialist not available in earlier editions of the game.
Rental Replacement Cost: $79.98
Share
View full details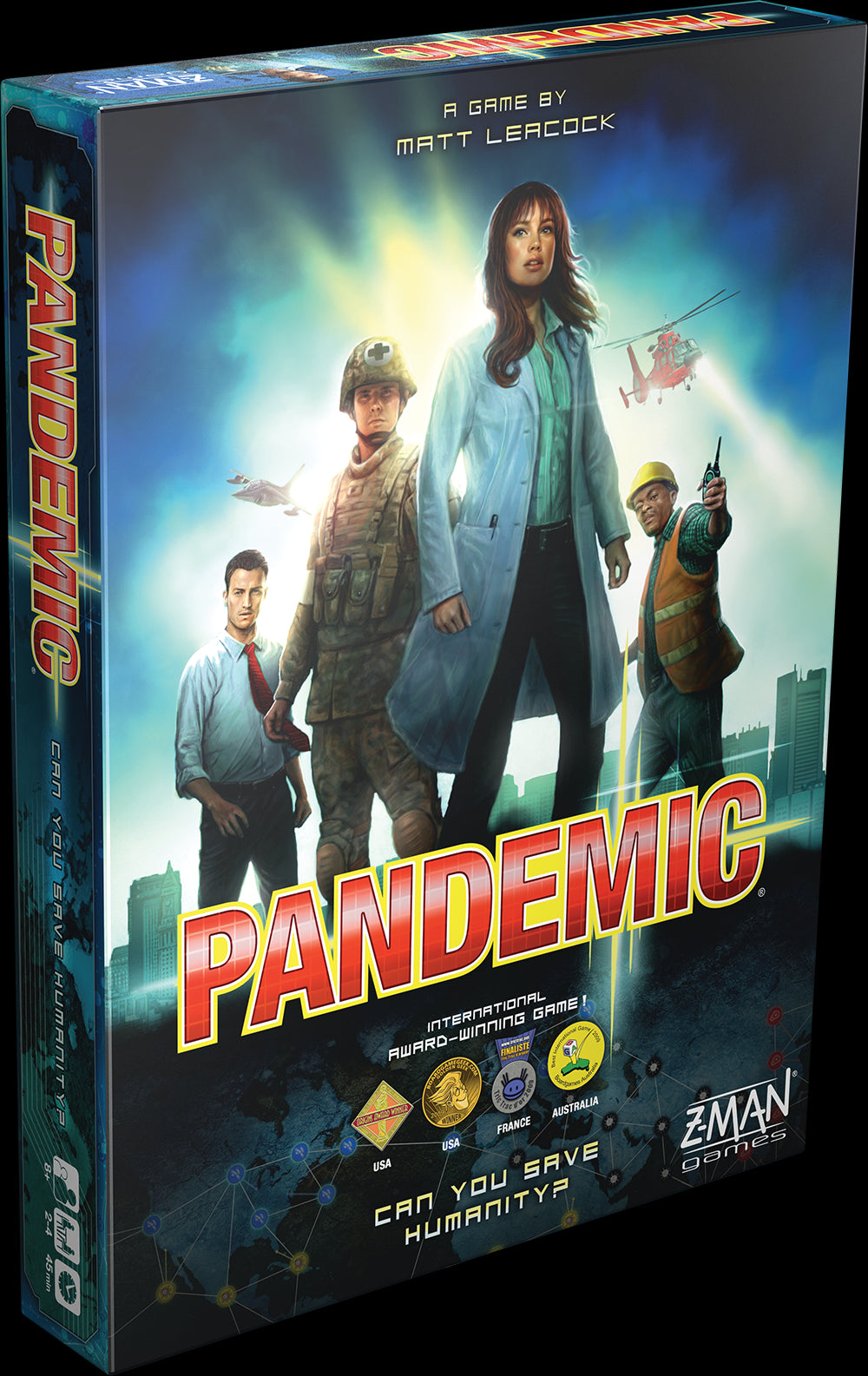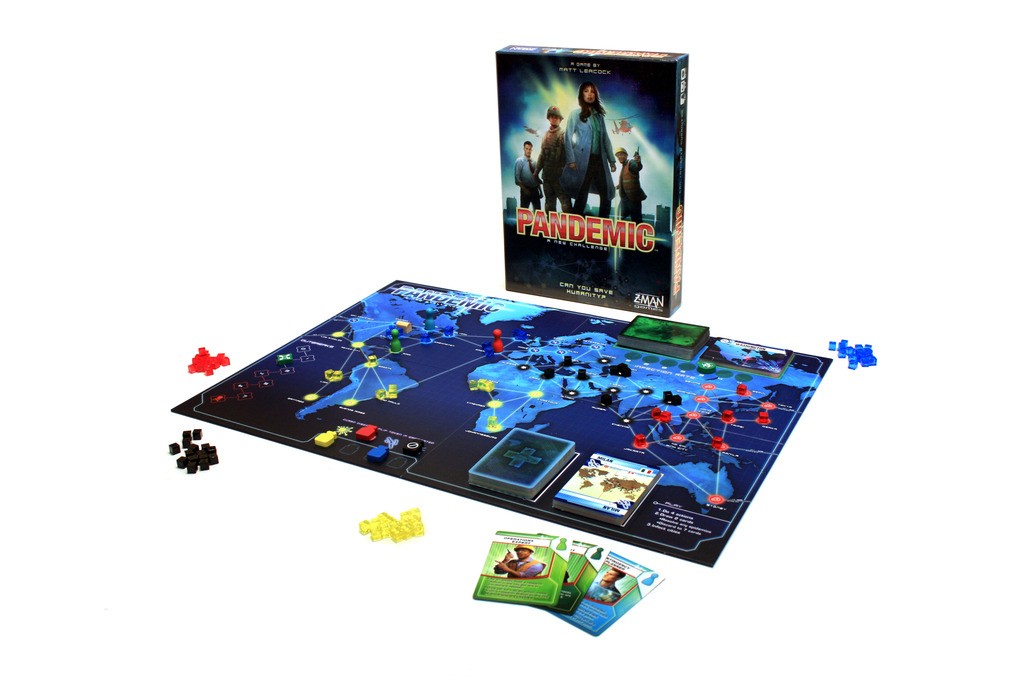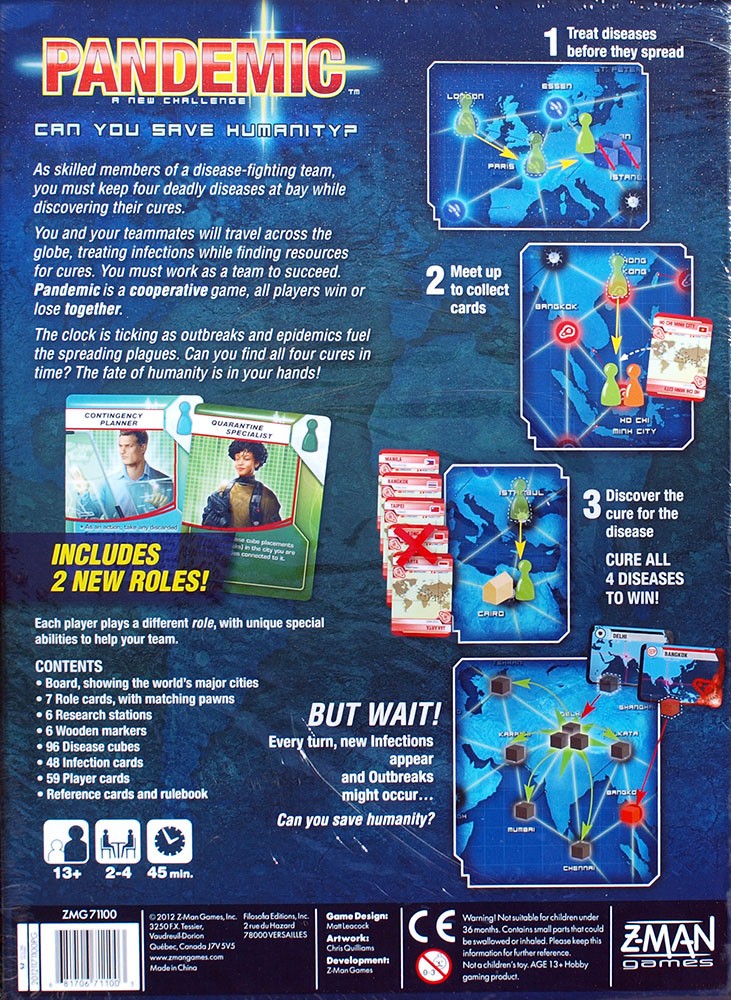 Collapsible content
Game Details

Suggested Ages: 10 and up
Number of Players: 2 to 4
Playing Time: 45 to 60 minutes

Designer: Leacock, Matt
Illustrator: Chris Quilliams
Publisher: Z-Man Games
Mechanics

cooperative play, hand management, point to point movement, variable player powers, TableTop