Frosted Games
Regular price
Sale price
$5.00
Unit price
per
Sale
Sold out
Snowdonia: The North Pole & The Great Bridge Scrapyard Tile Mini-Expansion
Contains 1 double-sided tile.
From the rules:
North Pole
When your surveyor moves on to this tile put a scoring marker on an available space: you will gain 28 points at the end of the game. Additionally, you may move your Surveyor to any available action space and take that action immediately. Return your surveyor to Llanberis; you may move your Surveyor up the mountain again.
Scrapyard side
Take a build action and discard your train to place a score marker on a spare space: counts as 1 track for game-end scoring OR immediately take 2 steel OR gain 8 points at game end.
Condition: New
Share
View full details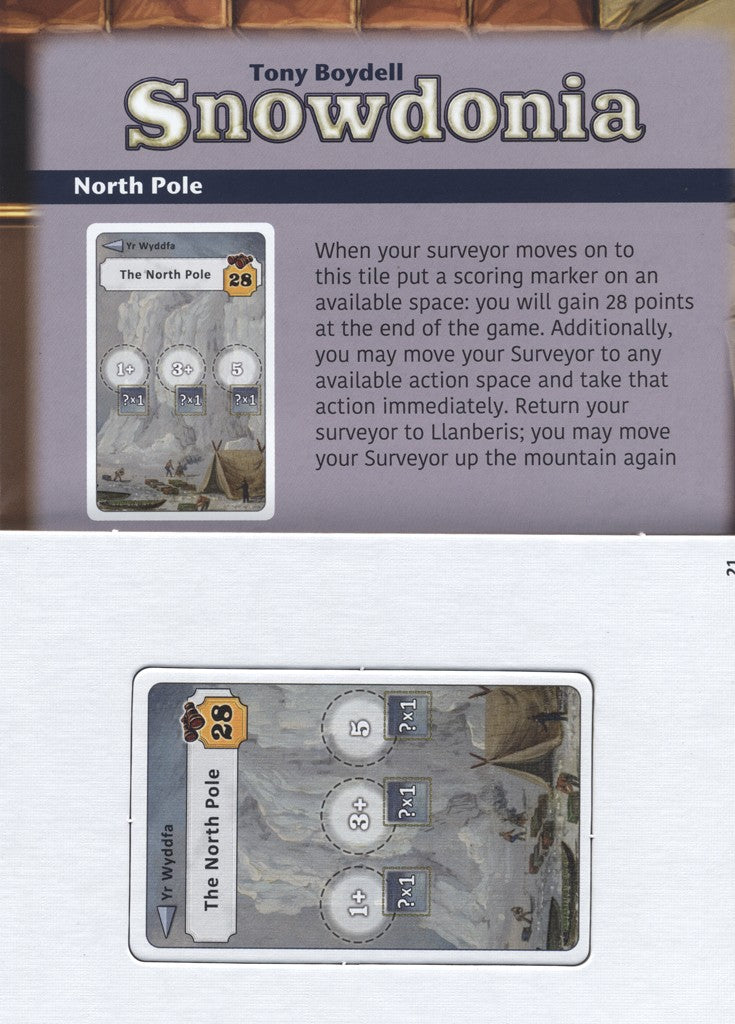 Collapsible content
Game Details

Suggested Ages:
Number of Players:
Playing Time:

Designer:
Illustrator:
Publisher: Frosted Games