Plaid Hat Games
Regular price
$69.99
Sale price
$62.99
Unit price
per
Sale
Sold out
Stuffed Fables: An Adventure Book Game
Daring adventures in a daunting world of nightmares!
Sworn to protect the little girl that loves them, a group of stuffed toys has been drawn into the Fall, an otherworldly, fantastic realm ruled by the Lord of Nightmares!
Stuffed Fables is an adventure game in which players take on the roles of brave stuffies seeking to save the child they love from a scheming, evil mastermind. Players roll and assign color-coded dice to preform a wide variety of actions, from daring melee attacks to desperate leaps across chasms. All of the action takes place in the unique storybook - a book that acts as your rules reference, story guide, and game board all in one!
Stuffed Fables delivers an exciting narrative adventure driven by player choices. Players explore a world of wonder and danger, unlocking unique discoveries as they interact with the story. Stuffed Fables is ideal for families, as well as groups of adults who haven't forgotten their child-like wonder.
Contents:
Condition:
Share
View full details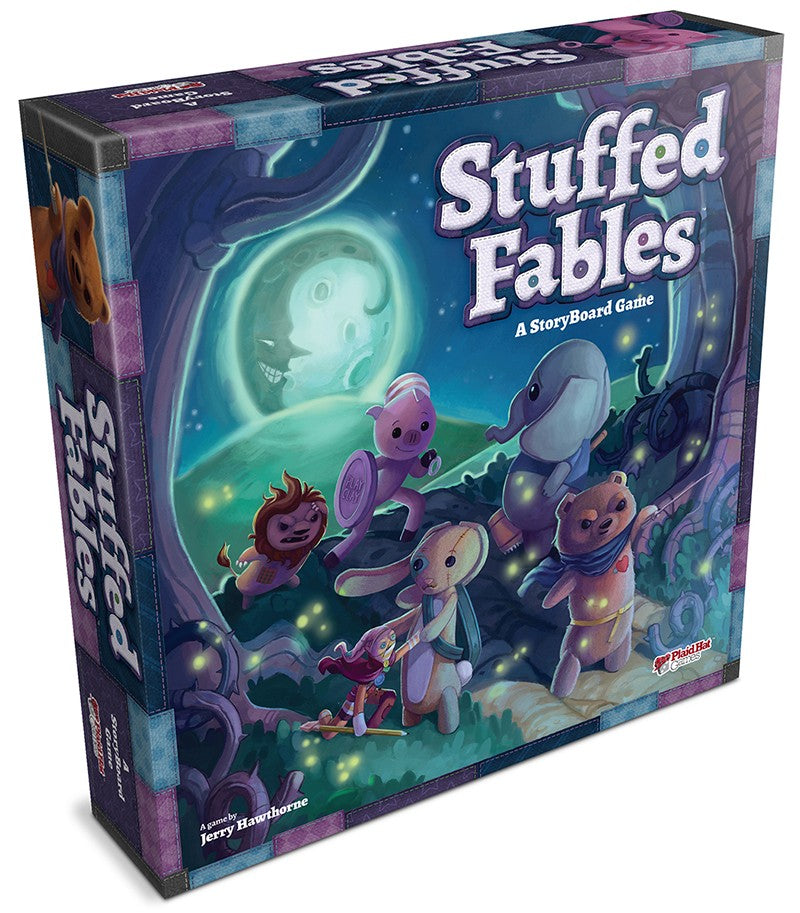 Collapsible content
Game Details

Suggested Ages: 7 and up
Number of Players: 2 or 4
Playing Time: 60 to 90 minutes

Designer: Hawthorne, Jerry
Illustrator: Regis Demy, Kristen Pauline
Publisher: Plaid Hat Games
Mechanics

adventure, dice, exploration, fantasy, fighting, cooperative play, dice rolling, roleplaying, storytelling