Gamewright
Regular price
Sale price
$13.99
Unit price
per
Sale
Sold out
Sushi Go! The Pick and Pass Card Game
Pass the sushi! In this fast-playing card game, the goal is to grab the best combination of sushi dishes as they whiz by. Score points for making the most maki rolls or for collecting a full set of sashimi. Dip your favorite nigiri in wasabi to triple its value. But be sure to leave room for dessert or else you'll eat into your score! Gather the most points and consider yourself the sushi master!
From BoardGameGeek:
Sushi Go! takes the card-drafting mechanism of 7 Wonders and distills it into a twenty-minute game that anyone can play. The dynamics of 'draft and pass' are brought to the fore, while keeping the rules to a minimum. As you see the first few hands of cards, you must quickly assess the make-up of the round and decide which type of sushi you'll go for. Then, each turn you'll need to weigh which cards to keep and which to pass on. The different scoring combinations allow for some clever plays and nasty blocks. Round to round, you must also keep your eye on the goal of having the most dessert cards at the end of the game!
Honors:
2013 Golden Geek Best Card Game Nominee
2013 Golden Geek Best Family Board Game Nominee
Contents: 108 cards, rules of play. Packaged in a cute tin box.
Condition: New
Share
View full details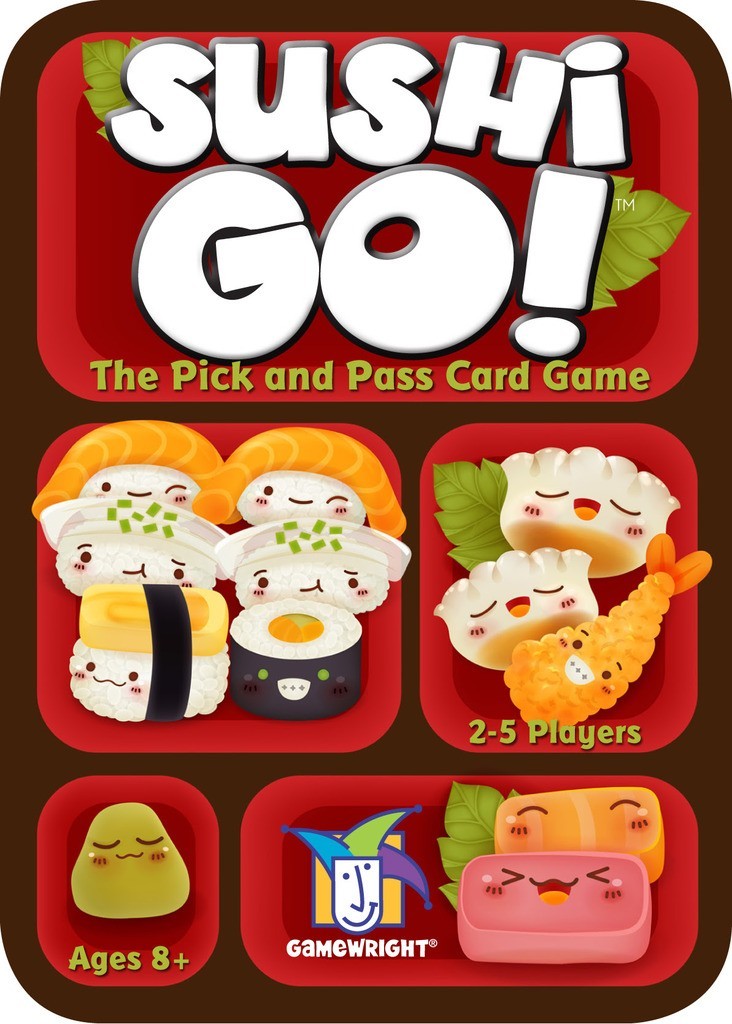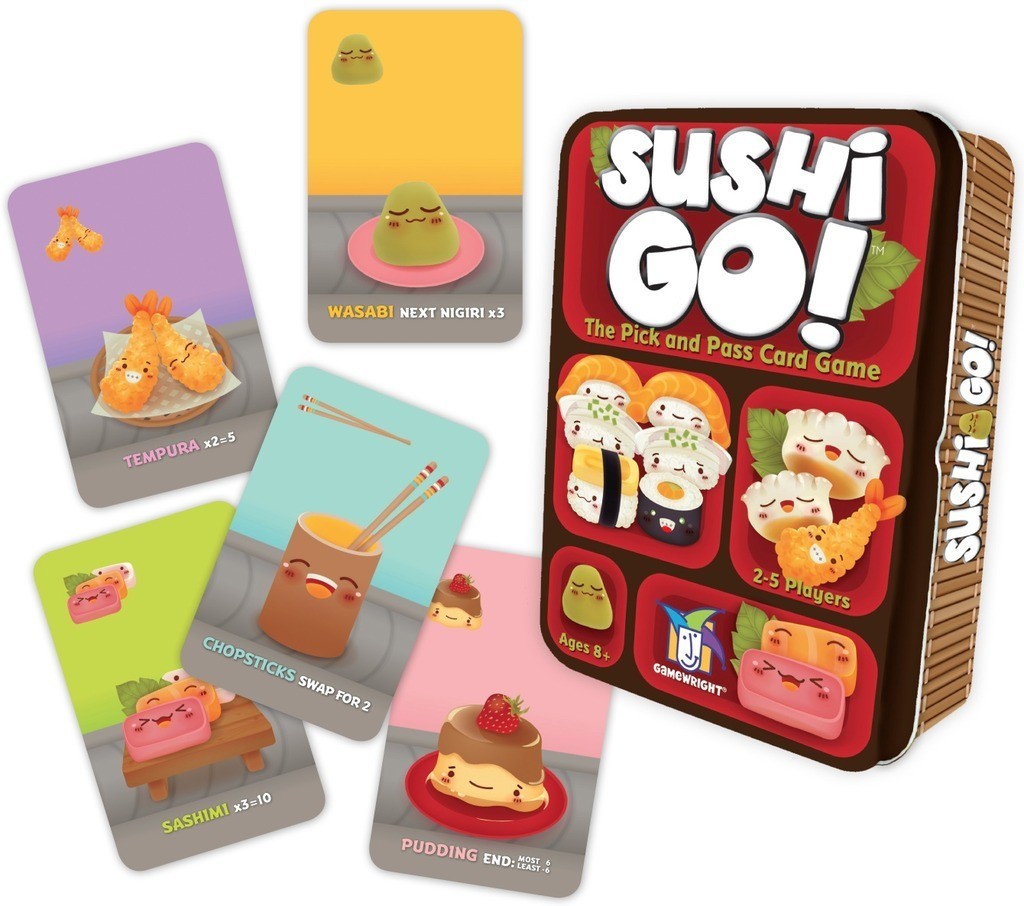 Collapsible content
Game Details

Suggested Ages: 8 and up
Number of Players: 2 to 5
Playing Time: 15 minutes

Designer: Walker-Harding, Phil
Illustrator: Phil Walker-Harding
Publisher: Gamewright
Mechanics

card drafting, hand management, set collection, simultaneous action selection, food, cooking, card game