Czech Games Edition
Regular price
$29.99
Sale price
$26.99
Unit price
per
Sale
Sold out
Under Falling Skies: It is up to you to protect planet Earth
Aliens have arrived to conquer Earth. Enemy ships fill the skies. Humanity retreats to underground bunkers across the globe, hoping to develop a weapon that will stop the invaders.
But yourself time by shooting down enemy ships. Dig your bases deeper to expand your capabilities.
In this dedicated solo game, every action you take moves the enemy ships closer to the city you are trying to defend. Higher die rolls give you more powerful actions, but also make the ships descend faster. Use your re-rolls wisely, and you might just be able to save your planet.
The campaign is fully re-playable, or use it to expand the standard game.
Condition: New
Share
View full details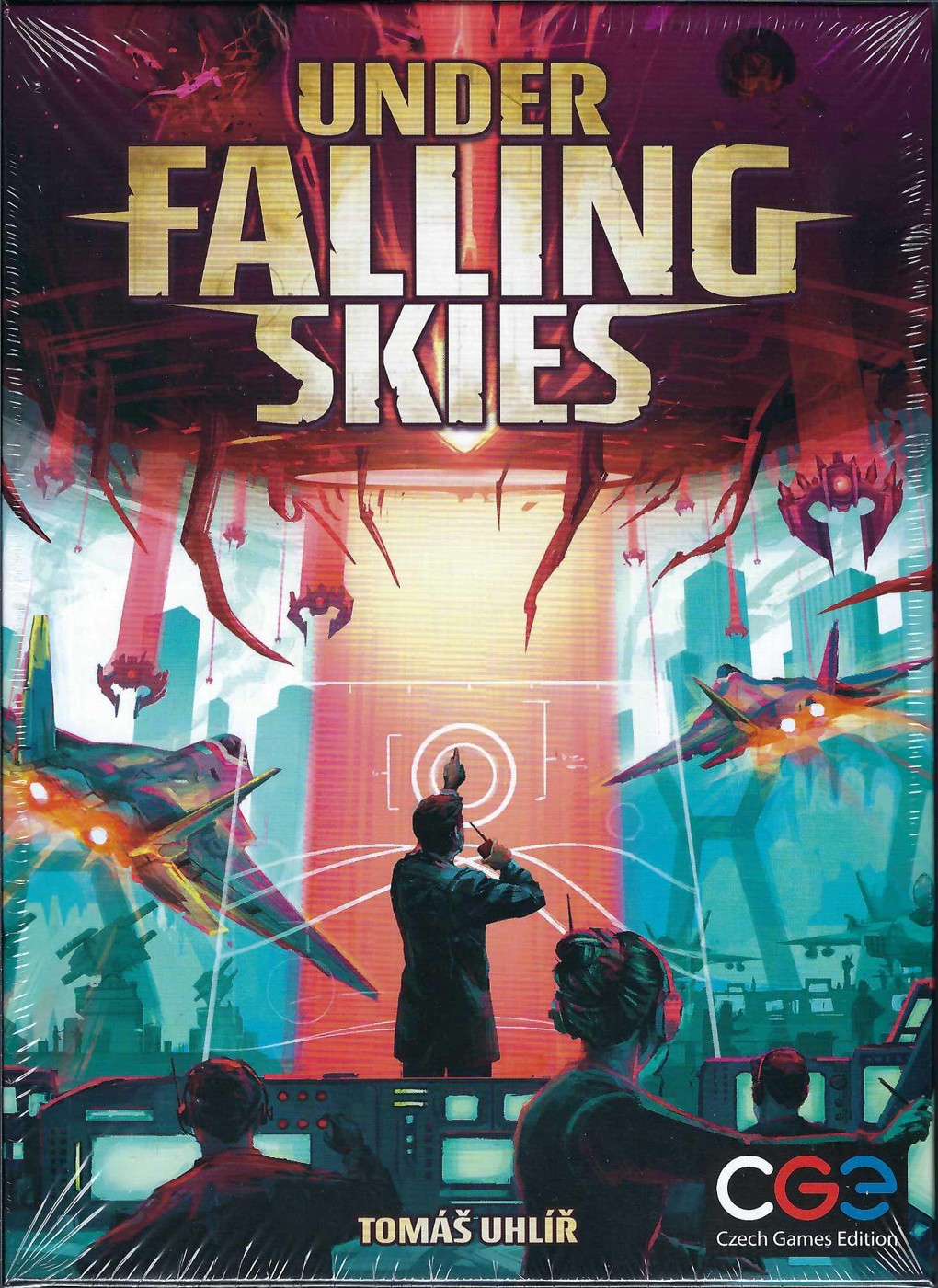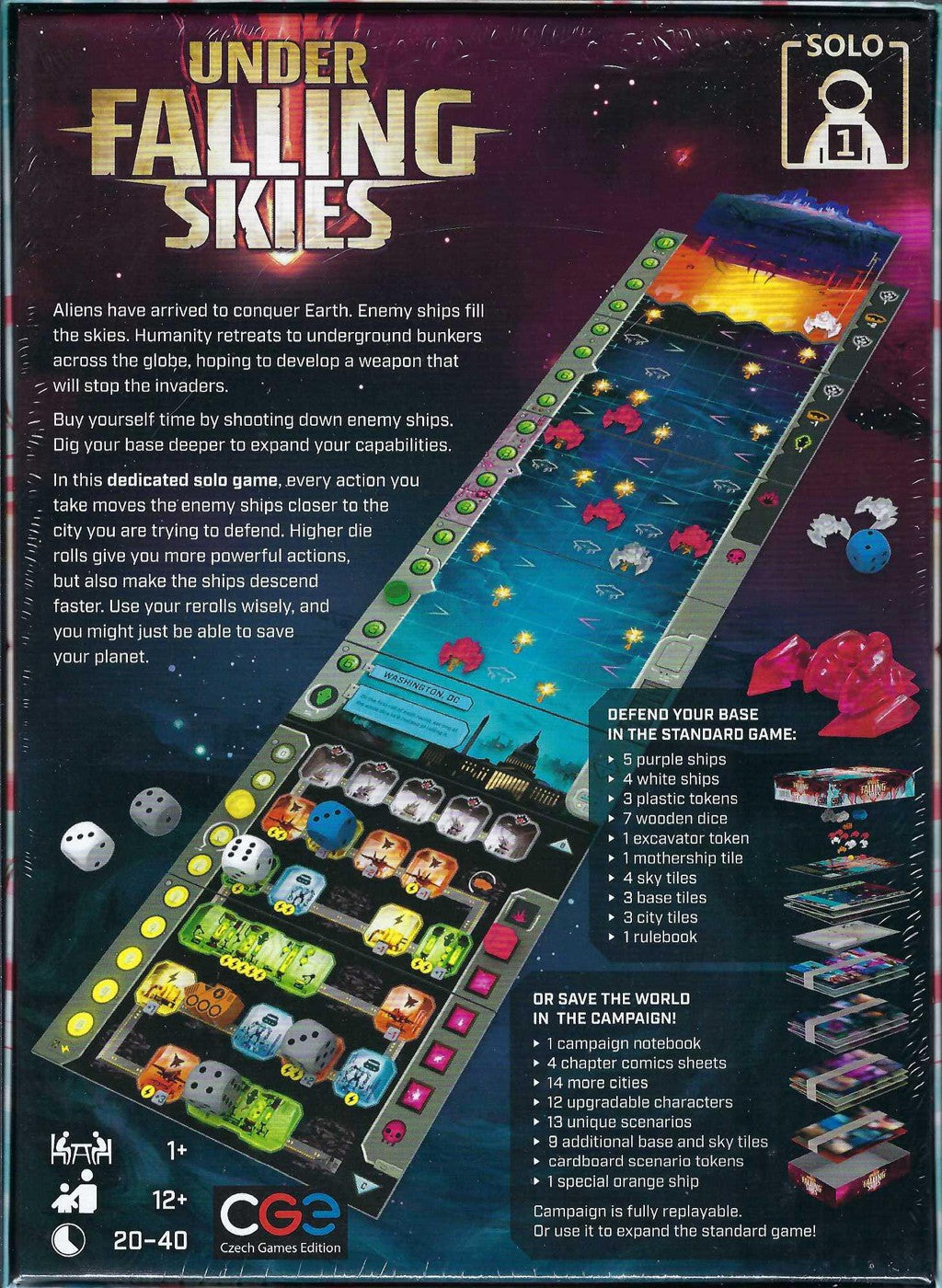 Collapsible content
Game Details

Suggested Ages: 12 and up
Number of Players: 1
Playing Time: 20 to 40 minutes

Designer: Uhlír, Tomáš
Illustrator: Kwanchai Moriya, Petr Bohácek
Publisher: Czech Games Edition
Mechanics

Dice Rolling, Modular Board, Campaign Game, Solo Game,
Variable Set-up, Worker Placement
Awards & Honors

2022 UK Games Expo Best Dice Game Judges Award Winner
2022 GEEKS d'OURO Best Translated Board Game of the Year Nominee
2021 International Gamers Award Solo Nominee
2021 5 Seasons Best International Strategy Nominee
2020 Golden Geek Best Solo Board Game Winner
Contents

Standard game: 5 purple ships, 4 white ships, 3 plastic tokens, 7 wooden dice, 1 excavator token, 1 mothership tile, 4 sky tiles, 3 base tiles, 3 city tiles, 1 rule book.
Campaign game: 1 campaign notebook, 4 chapter comic sheets, 14 more cities, 12 upgradable characters, 13 unique scenarios, 9 additional base and sky tiles, cardboard scenario tokens, 1 special orange ship.