U.S. Games Systems, Inc.
Regular price
Sale price
$7.99
Unit price
per
Sale
Sold out
Wizard - Bid then take exactly the number of tricks you bid in the strategic trick-taking game of trumps.
No ordinary deck of cards... an extraordinary game of strategy!
In Wizard, the ultimate game of trumps, winning tricks is the easy part. The real challenge is predicting how many tricks you will take. To score points, players must win the exact number of tricks they bid. Winning too many or too few means losing points.
Each round adds more cards and more excitement as you try to foil your opponents. 4 Jesters and 4 Wizards add wild card elements to the strategy and fun! Wizards always win. Jesters always lose.
The rules are simple and easy to learn... mastering the strategy is the real challenge.
Game Play
One card is dealt to each player on the first round, two cards on the second, and so on. Players bid the number of tricks they think they will win. Make the exact number of tricks bid and you win points; too many or too few tricks and you lose points. The Wizard and Jester cards add a "wild card" element to the strategy.
Wizard is a commercial version of the traditional game Oh Hell.
Condition: New
Share
View full details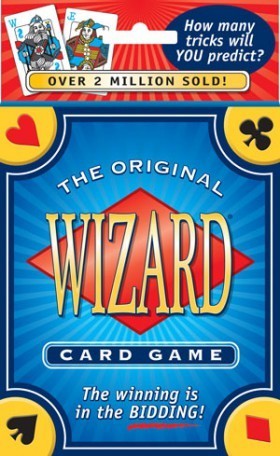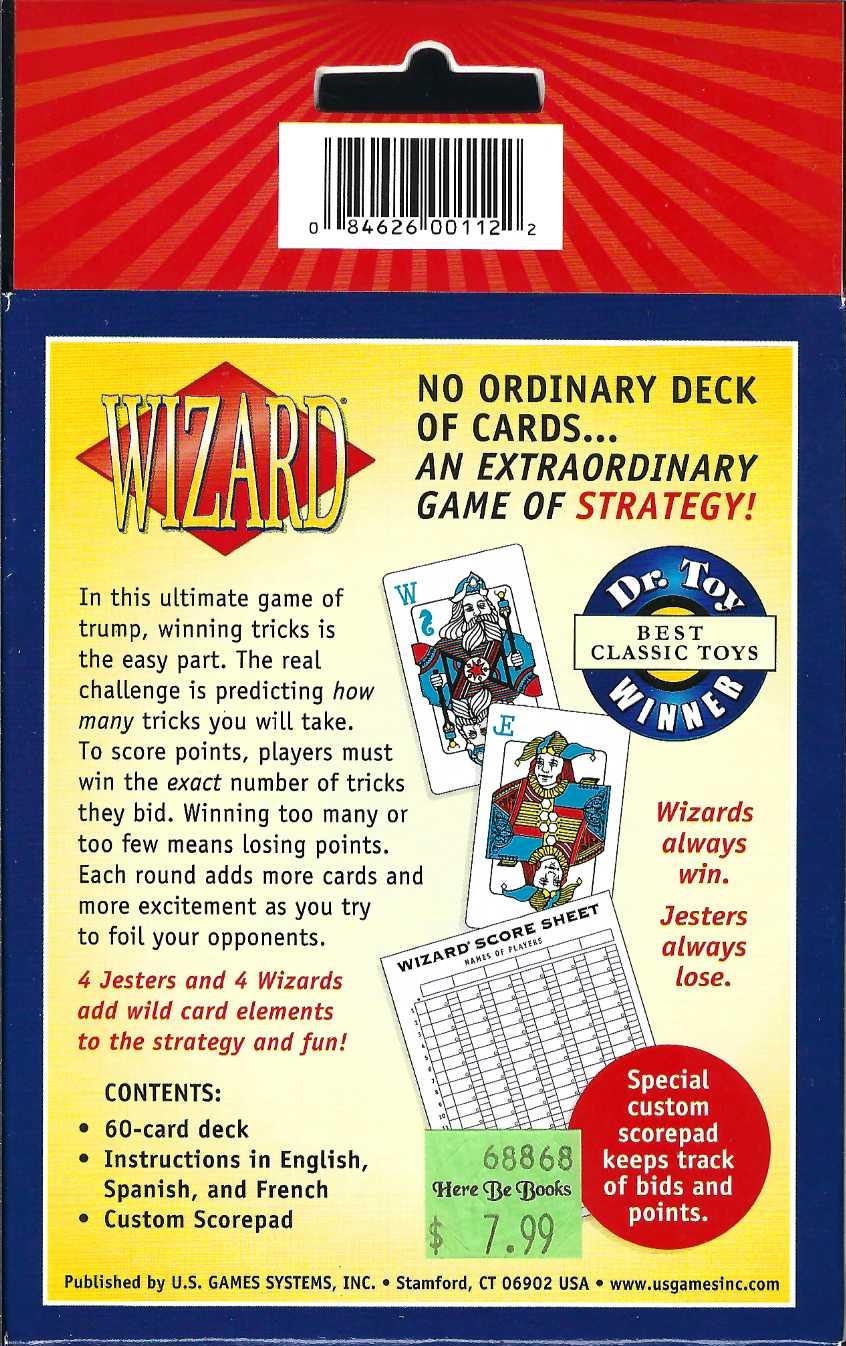 Collapsible content
Game Details

Suggested Ages: 10 and up
Number of Players: 3 to 6
Playing Time: 45 minutes

Designer: Fisher, Ken
Illustrator:
Publisher: U.S. Games Systems, Inc.
Mechanics

card game, bidding, hand management, trick-taking, Wizard
Awards & Honors

Dr. Toy Best Classic Toys Winner
2011 Nederlandse Spellprijs Nominee
Contents

60 card deck; instructions in English, Spanish and French; custom scorepad