Bombyx
Regular price
Sale price
$5.00
Unit price
per
Sale
Sold out
Abyss is a game of development, combination and collection in which players try to take control of strategic locations in an underwater city. To achieve this, players must develop on three levels: first by collecting allies, then using them to recruit Lords of the Abyss, who will then grant access to different parts of the city.

For centuries, creatures without peer have ruled the depths of the ocean. Their kingdom, called Abyss, is respected by all their allied races, who are glad to receive protection from the fearsome monsters of the deep.
But soon the throne of Abyss will be vacant... Why not claim it for yourself?
Time is pressing: only a few days remain before the next monarch will be nominated. You must expand your influence so you appear to be the clear choice. It is urgent that you:
AFFILIATE the best representatives of the Allied Races.
RECRUIT honored Lords (and benefit from their powers)
CONTROL important Locations in the kingdom.
Your success depends on your ability to make the right choices. Keep in mind that in the depths of the sea money fuels conflict - so managing your precious pearls properly is key to controlling events - and, of course, luck only favors the bold!
Game Play
Players acquire cards through a draft of sorts, and the Lords of the Abyss acquired on those cards grant special powers to the cardholder. However, once you use those cards to acquire a location, their power expires. So, you need to time your acquisition of locations accordingly.
 Rental Replacement Cost: $54.99
Share
View full details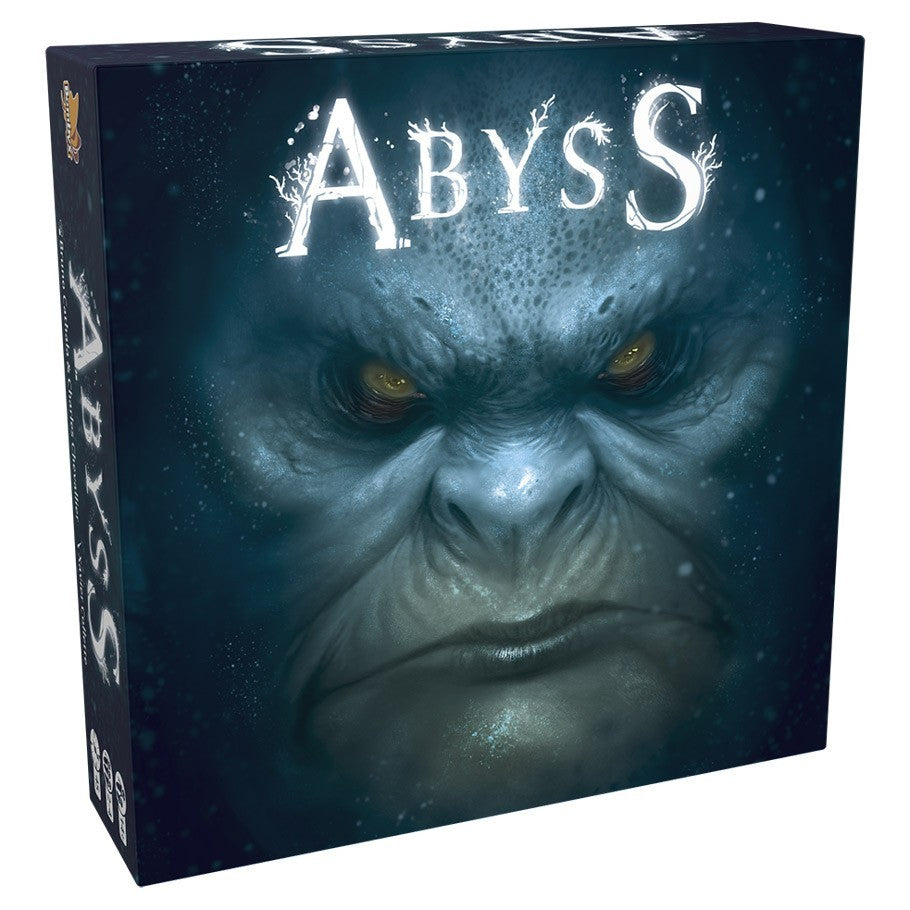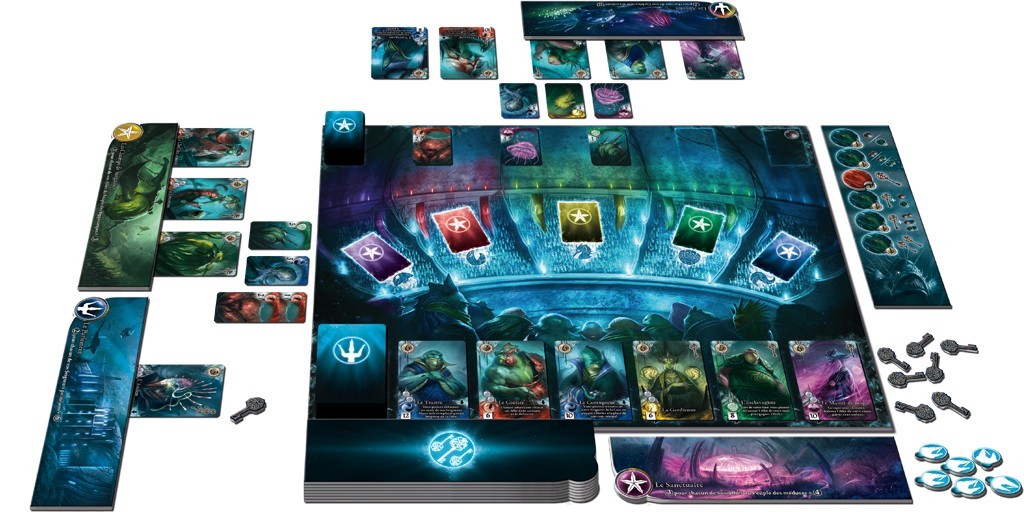 Collapsible content
Game Details

Suggested Ages: 14 and up
Number of Players: 2 to 4
Playing Time: 45 minutes

Designer: Cathala, Bruno and Charles Chevallier
Illustrator: Xavier Collette
Publisher: Bombyx
Mechanics

hand management, set collection, card game, mythology, nautical, Abyss