HABA
Regular price
Sale price
$3.00
Unit price
per
Sale
Sold out
Animal Upon Animal (Tier auf Tier) Who will be the first to stack all their wooden animals in this fun dexterity game?

In Animal Upon Animal, the tiger balances the goose on his paws, the squirrel climbs on to the goose, but the second team is catching up...A quick, wobbly, stacking game of balance.
Includes solo variation.
The animals want to show how good they are at making tall pyramids! Players must be steady and precise. Who will position the penguin on top of the crocodile, the sheep on top the penguin, the serpent on the sheep? The hedgehog wants to stand on top of the pyramid but the height is making him dizzy.
Animal Upon Animal stimulates:
Hand-Eye Coordination
Precise Motor Functions
Visualization in Three Dimensions
Rental Replacement Cost: $24.99
Share
View full details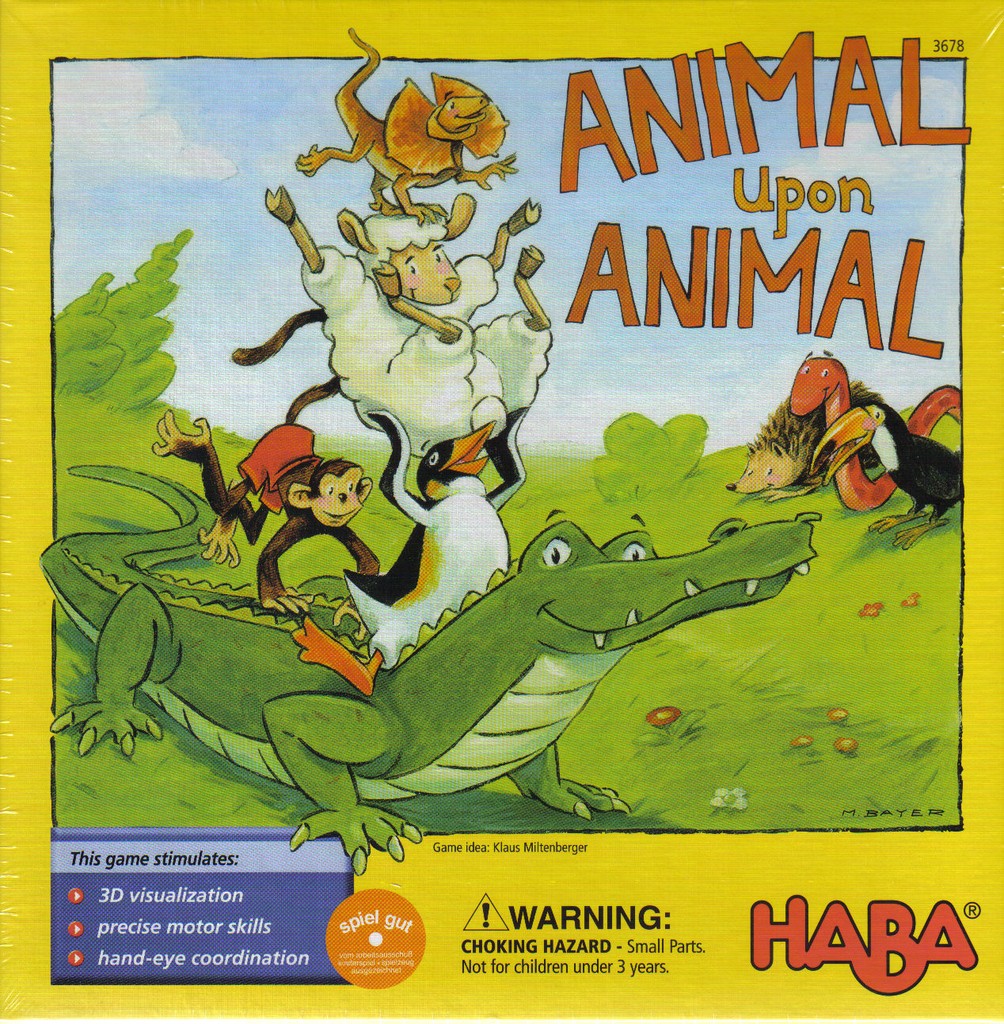 Collapsible content
Game Details

Suggested Ages: 4 and up
Number of Players: 2 to 4
Playing Time: 15 minutes

Designer: Miltenberger, Klaus
Illustrator:
Publisher: HABA
Mechanics

dice rolling, 3d visualization, precise motor skills, hand