Catan Studios, Inc.
Regular price
$59.99
Sale price
$53.99
Unit price
per
Sale
Sold out
Catan - Trade, Build, Settle. Embark on a quest to settle the isle of Catan! Guide your settlers to victory by clever trading and cunning development.
In Catan, your adventurous settlers seek to tame the remote but rich isle of Catan. Start by revealing Catan's many harbors and regions: pastures, fields, mountains, hills, forests and desert. The random mix creates a different board virtually every game. No two games are the same!
Embark on a quest to settle the isle of Catan! Guide your settlers to victory by clever trading and cunning development. Use resource combinations - grain, wool, ore, brick, and lumber - to buy handy development cards and build roads, settlements, and cities. Acquire your resources through trades or lucky dice (even outside your turn).
But beware! Someone might cut off your road or buy a monopoly. And you never know when the wily robber might steal away some of your precious gains!
Catan (aka The Settlers of Catan) has been awarded with 'Game of the Year,' 'Hall of Fame,' and even 'Game of the Century' honors in Germany, the United States, and a host of other countries worldwide. It's an international favorite, it's been called the 'Perfect Social Game.'
Learn to play Catan in only 15 minutes. Play in about 60 minutes. Then enjoy hundreds of hours of fast-paced, interactive fun!
About Catan 5th Edition
Catan 5th Edition is essentially the same as The Settlers of Catan 4th Edition. The name has been shortened to simply Catan to provide a more consistent representation of the game in all languages. The box orientation changed from landscape to portrait - with a few modifications to the artwork. The artwork on the front of cards has been enhanced, likewise the front of the tiles. The game itself remains the same.
The 5th Edition of Catan is completely compatible with your 4th Edition games. The die lines and die cut remain identical, meaning you could mix and match a 4th Edition copy of Settlers of Catan with a 5th Edition of Cities & Knights without difficulty or compatibility issues. The card backs are similarly identical, allowing you to mix cards from different editions of the game.
While the rules have not changed, the publisher did give the rulebook an extensive balance and readability pass, utilizing input from designer Klaus Teuber to clarify numerous rules and explain many rare corner cases. These new clarified rules will become the official Catan tournament canon.
Condition: New
Share
View full details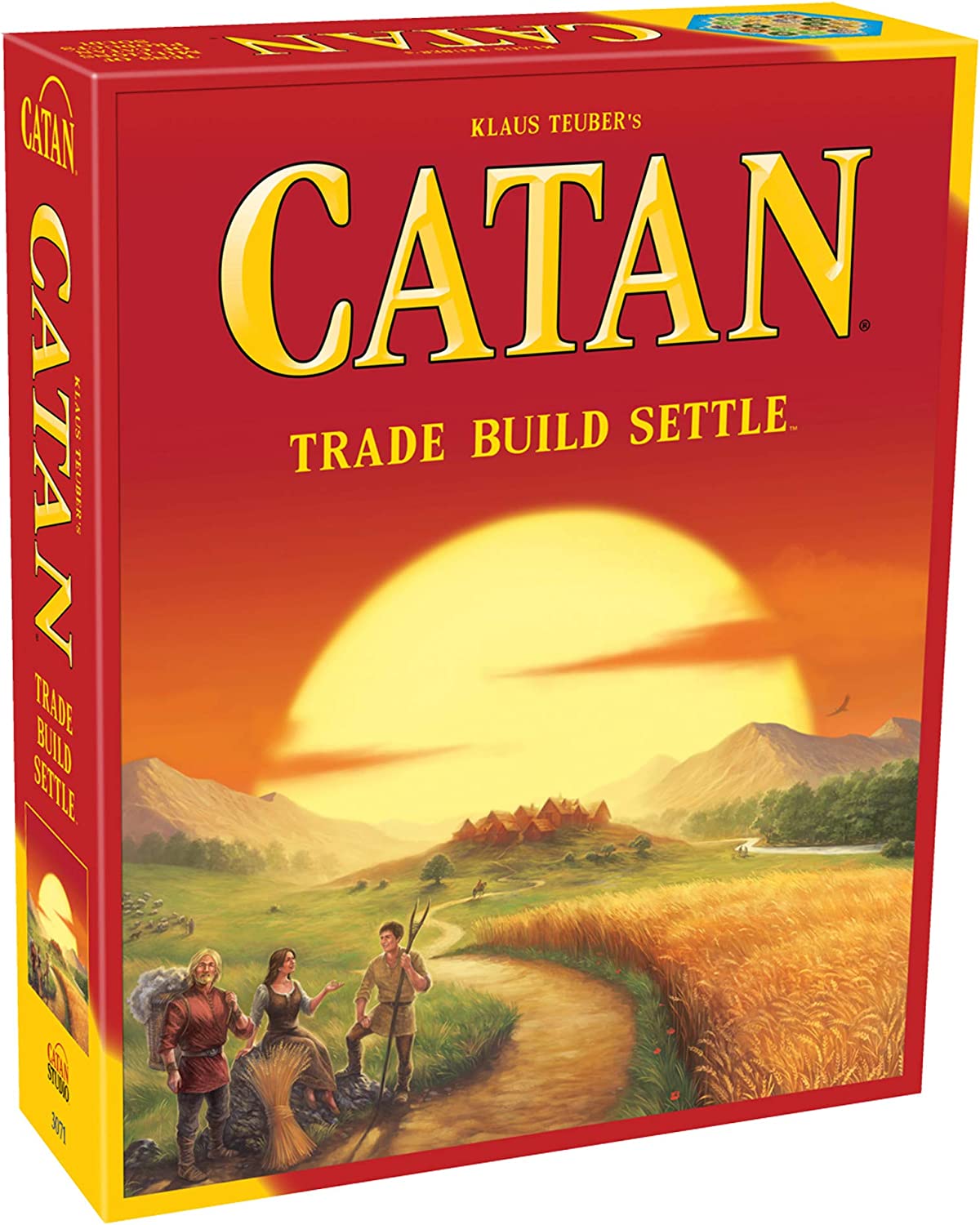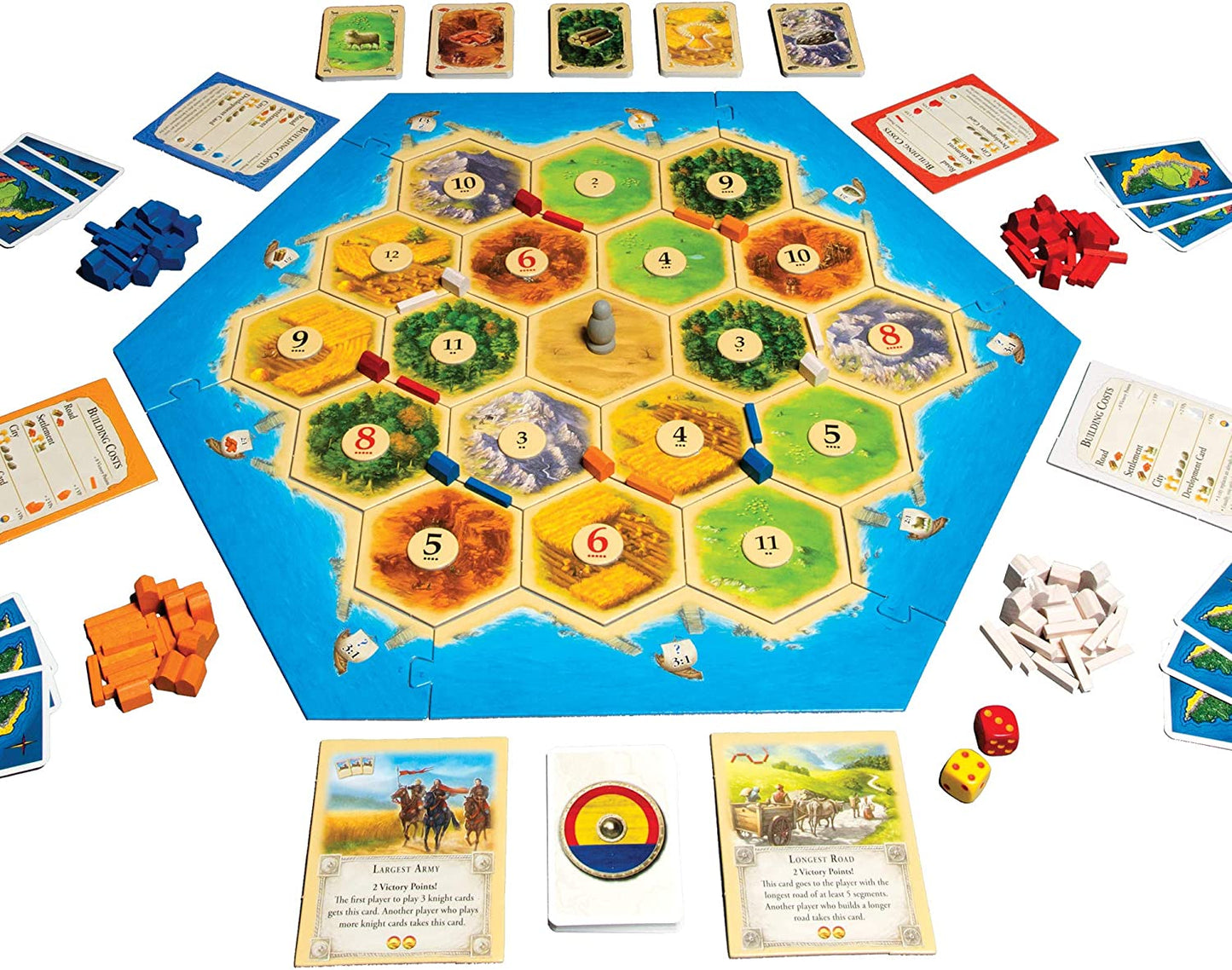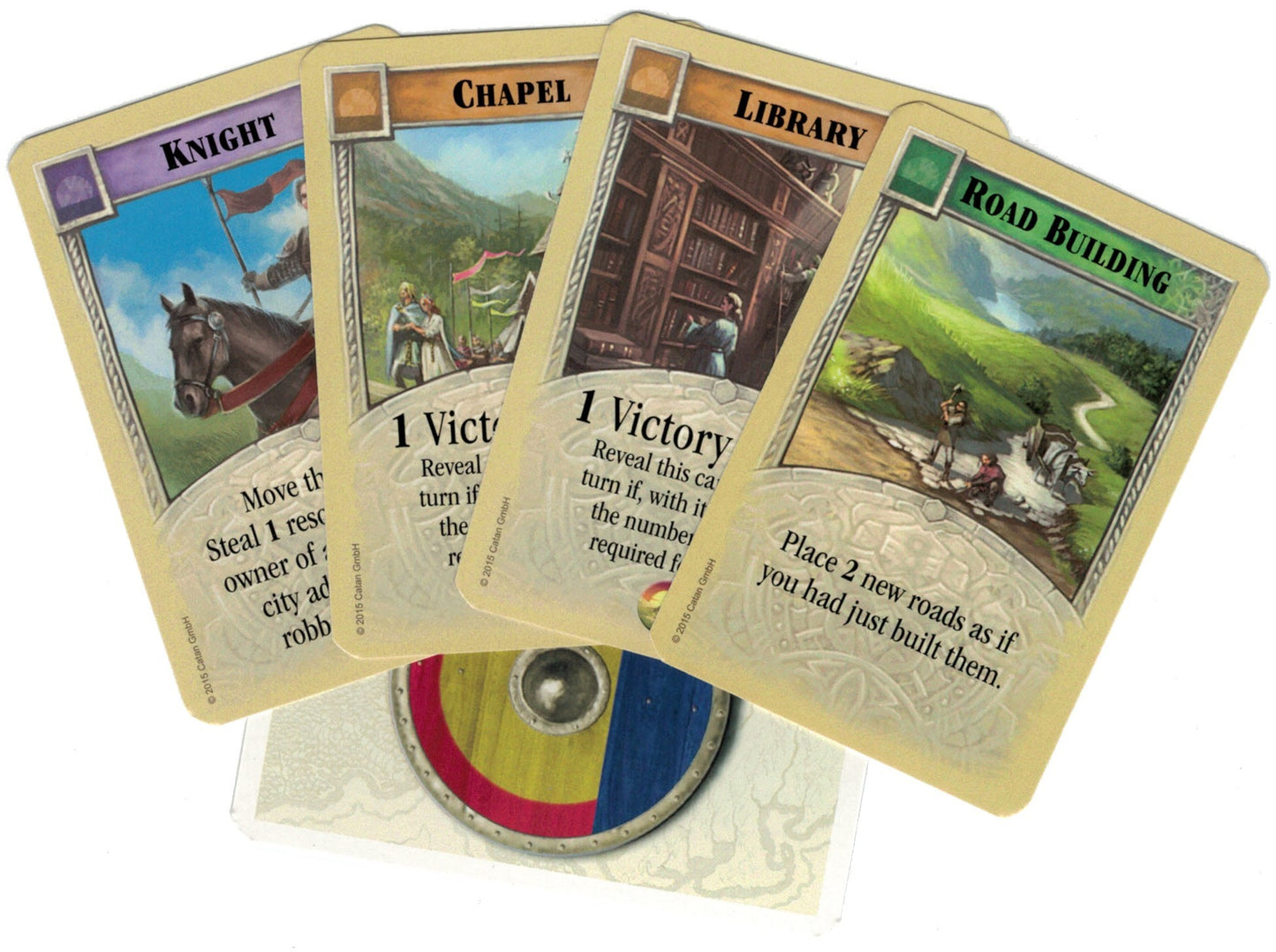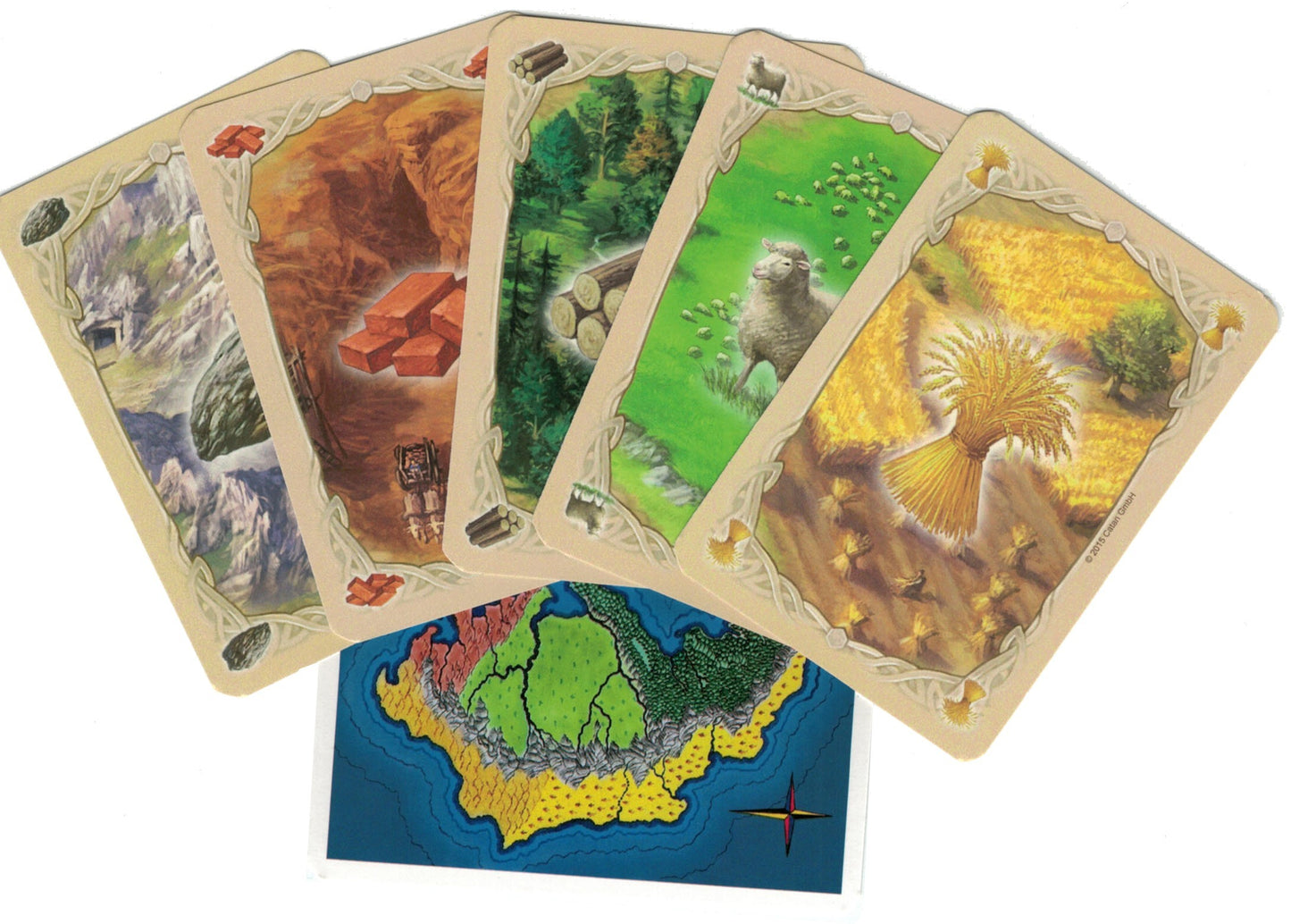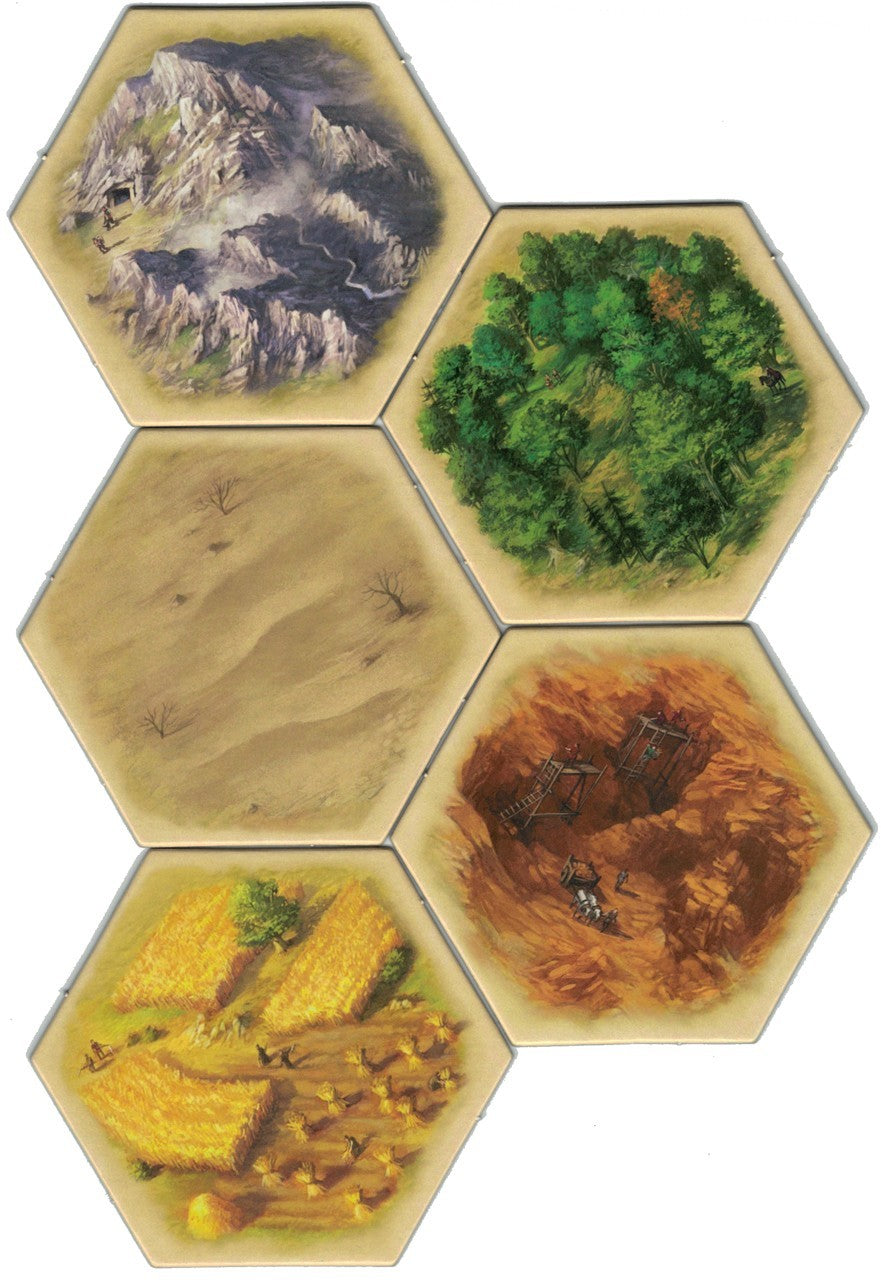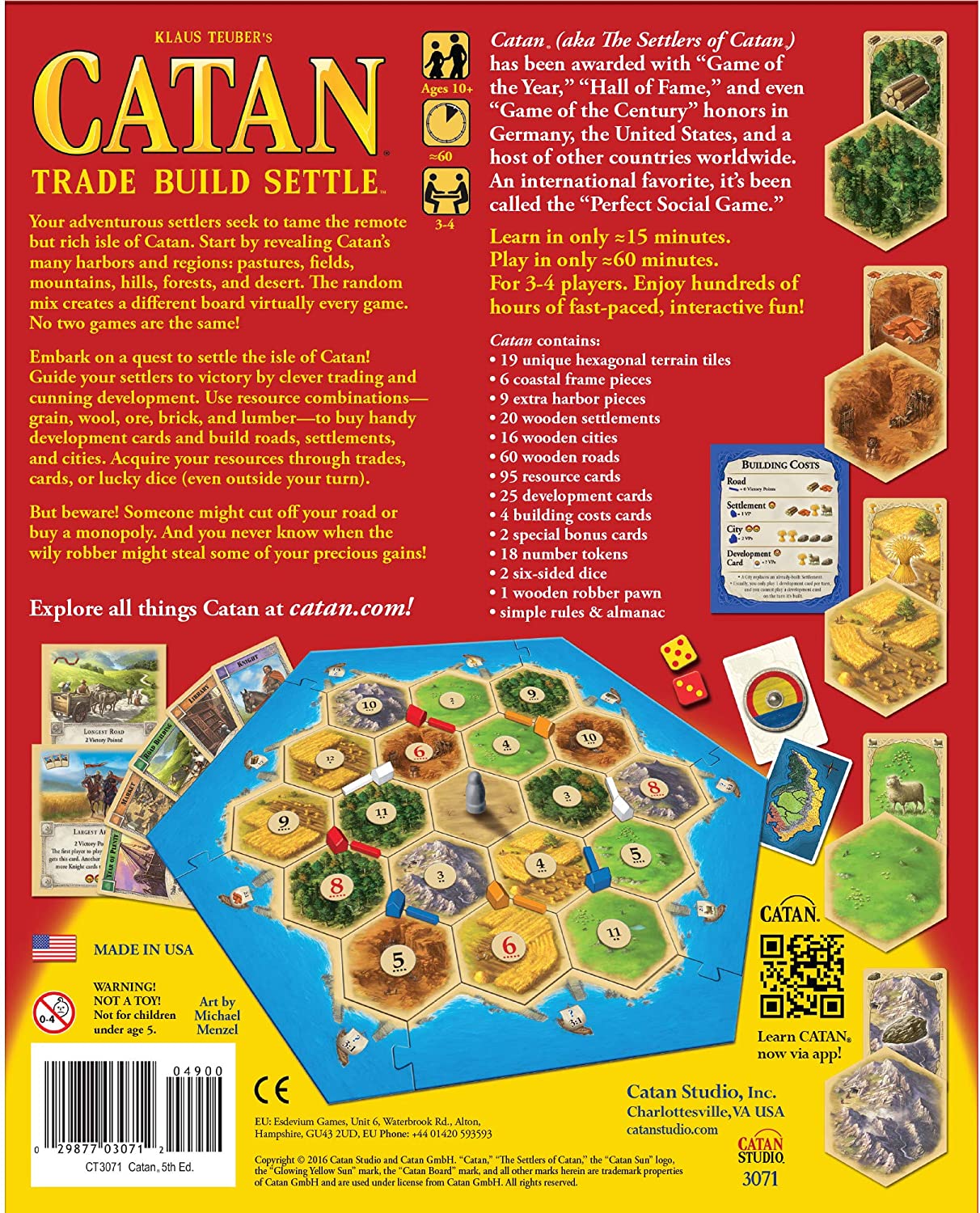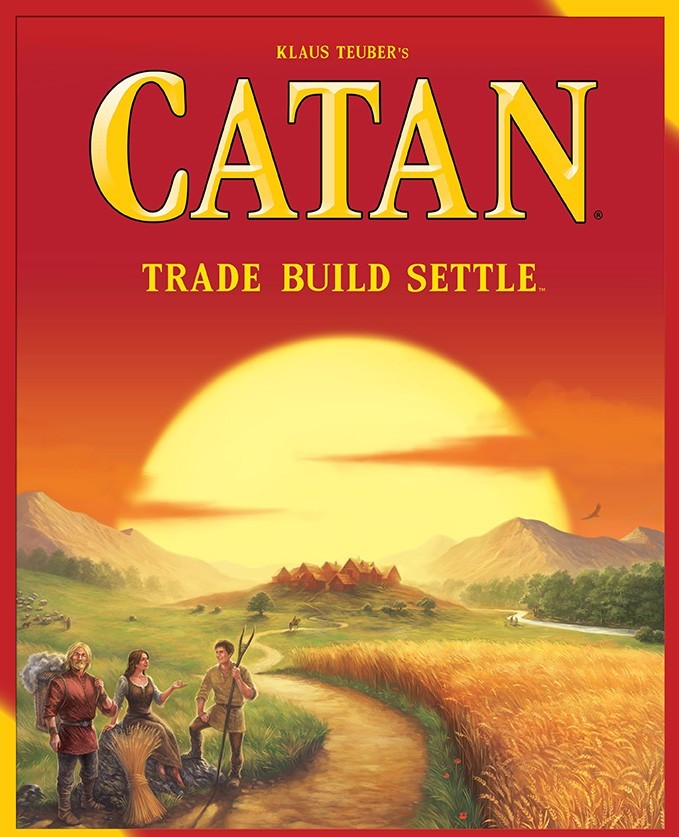 Collapsible content
Game Details

Suggested Ages: 10 and up
Number of Players: 3 to 4
Playing Time: 60 minutes

Designer: Teuber, Klaus
Illustrator: Michael Menzel
Publisher: Catan Studios, Inc.
Mechanics

route building, trading, dice rolling, civilization, negotiation, Catan, TableTop
Awards & Honors

2012 JoTa Best Game Released in Brazil Critic Award
2011 Ludo Award Best Board Game Editor's Choice Winner
2008 BoardGamer.ru Recommendation
2006 Origins Awards Winner, Game Accessory of the Year (for Settlers of Catan - Event Cards)
2005 Gra Roku Winner
<li>2004 Hra roku Winner
2002 Japan Boardgame Prize Best Japanese Game Nominee
2001 Origins Awards Hall of Fame Inductee
1996 Origins Awards Winner, Best Fantasy or Science Fiction Board Game
1995 Deutscher Spiele Preis Winner
1995 Spiel des Jahres Winner
1995 Essener Feder Winner
1995 Meeples' Choice Award Winner
Games Magazine Hall of Fame Inductee
Contents

19 unique hexagonal region tiles, 6 costal frame pieces, 9 extra harbor pieces, 20 wooden settlements, 16 wooden cities, 60 wooden roads, 95 resource cards, 25 development cards, 4 building costs cards, 2 special bonus cards, 18 number tokens, 2 six-sided dice, 1 wooden robber pawn, simple rules & almanac