Catan Studios, Inc.
Regular price
$99.99
Sale price
$89.99
Unit price
per
Sale
Sold out
Catan: Starfarers 2nd Edition. Delve deep into the unknown, discover new solar systems, meet new extraterrestrial lifeforms and use your diplomacy so they will aid you with their powers.
Finally, the jump to the stars has succeeded!

It is the middle of the 3rd millennium. You and your fellow Catanians travel in spaceships to distant planetary systems in search of more resources. Along the way you befriend alien civilizations who might become valued trading partners.

Increase your resource production to build new transport ships and spaceports. Equip yourself against the lurking danger of space pirates. Many exciting encounters await you!

This completely revised reissue of the classic The Starfarers of Catan™ contains atmospheric illustrations, refined rules and redesigned game components and an exciting variable game board.



Condition: New
Share
View full details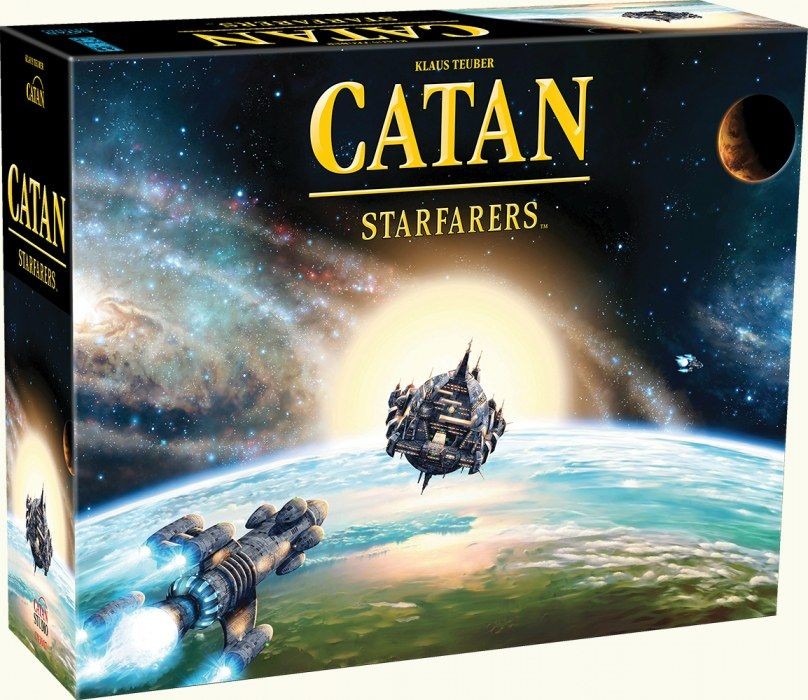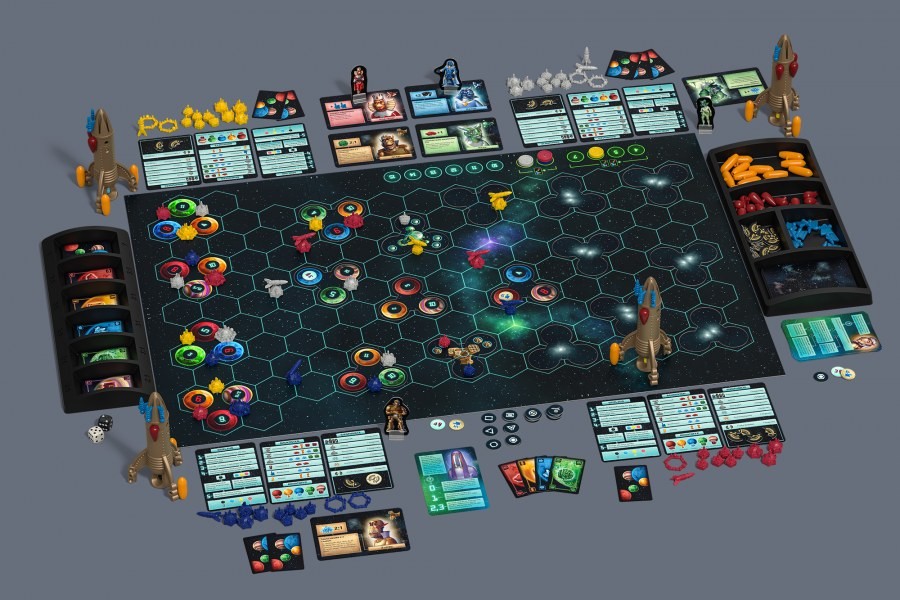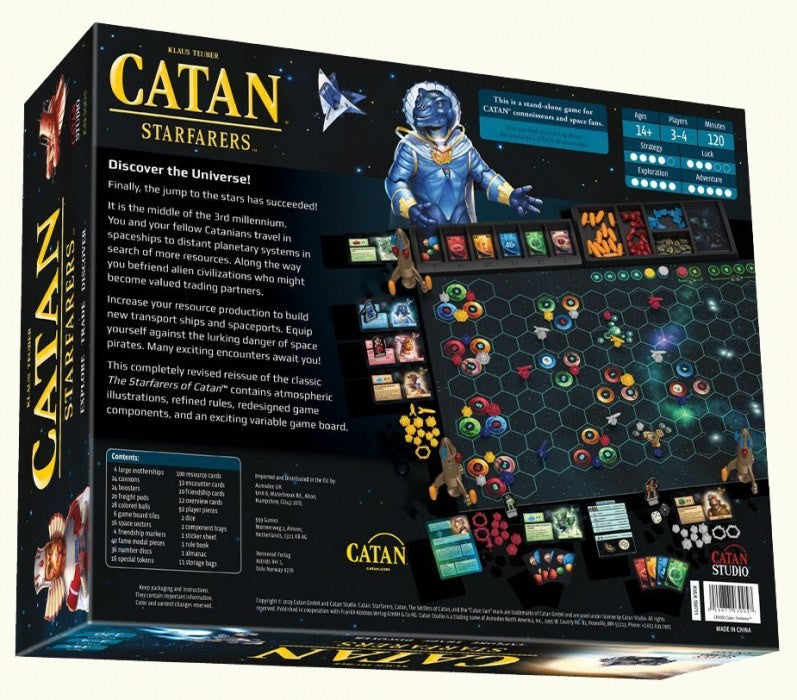 Collapsible content
Game Details

Suggested Ages: 14 and up
Number of Players: 3 to 4
Playing Time: 120 minutes

Designer: Teuber, Klaus
Illustrator: Michaela Kienle, Franz Vohwinkel
Publisher: Catan Studios, Inc.
Mechanics

trading, exploration, negotiation, sci fi, science fiction, space exploration, Catan, Catan Starfarers
Contents

4 large motherships, 24 cannons, 24 boosters, 20 freight pods, 28 colored balls, 6 game board tiles, 16 space sectors, 4 friendship markers, 40 fame medal pieces, 36 number discs, 16 special tokens, 100 resource cards, 20 friendship cards, 12 overview cards, 2 dice, 2 component trays, 1 sticker sheet, 1 rulebook, 1 almanac 11 storage bags