Lookout Games
Regular price
$39.99
Sale price
$31.99
Unit price
per
Sale
Sold out
Foothills is a tactical and intriguing two-player card game of railway building from new designer Ben Bateson and the designer of Snowdonia, Tony Boydell. Using your five action cards cleverly, collect resources, remove rubble, build track and stations, and use the action spaces you unlock, all the while collecting more victory points than your opponent. In the end, the player with the most victory points wins!

The Great Little Trains of Wales
The enthusiasm for railways grew with the development of steam power at a time when horsedrawn wagons were no longer sufficient to meet the transportation demands of industry. In Wales, rich deposits of ore, coal, stone and slate needed to find their way out of the rugged hills to the rapidly-expanding ports and (from there) the rest of the world. Many of these distinct, individual Welsh industrial railways still operate today but people, rather than minerals, are their cargo.
Foothills takes two players on a construction journey through the breathtaking countryside of Wales: from the glistening shores of Cardigan Bay through huddled villages sheltering in the shadow of the mountains to the black pits of the mines. There has never been a better way to travel such a mystic land than by rail...but somebody had to build it all in the first place: welcome to Foothills!
Features:
Action Selection with a Twist!
Great Tension Throughout!
High Replay Value!
Game Play
1. Select an action card.
2. Carry out its effect.
3. Then flip it to reveal a different action!
Condition: New
Share
View full details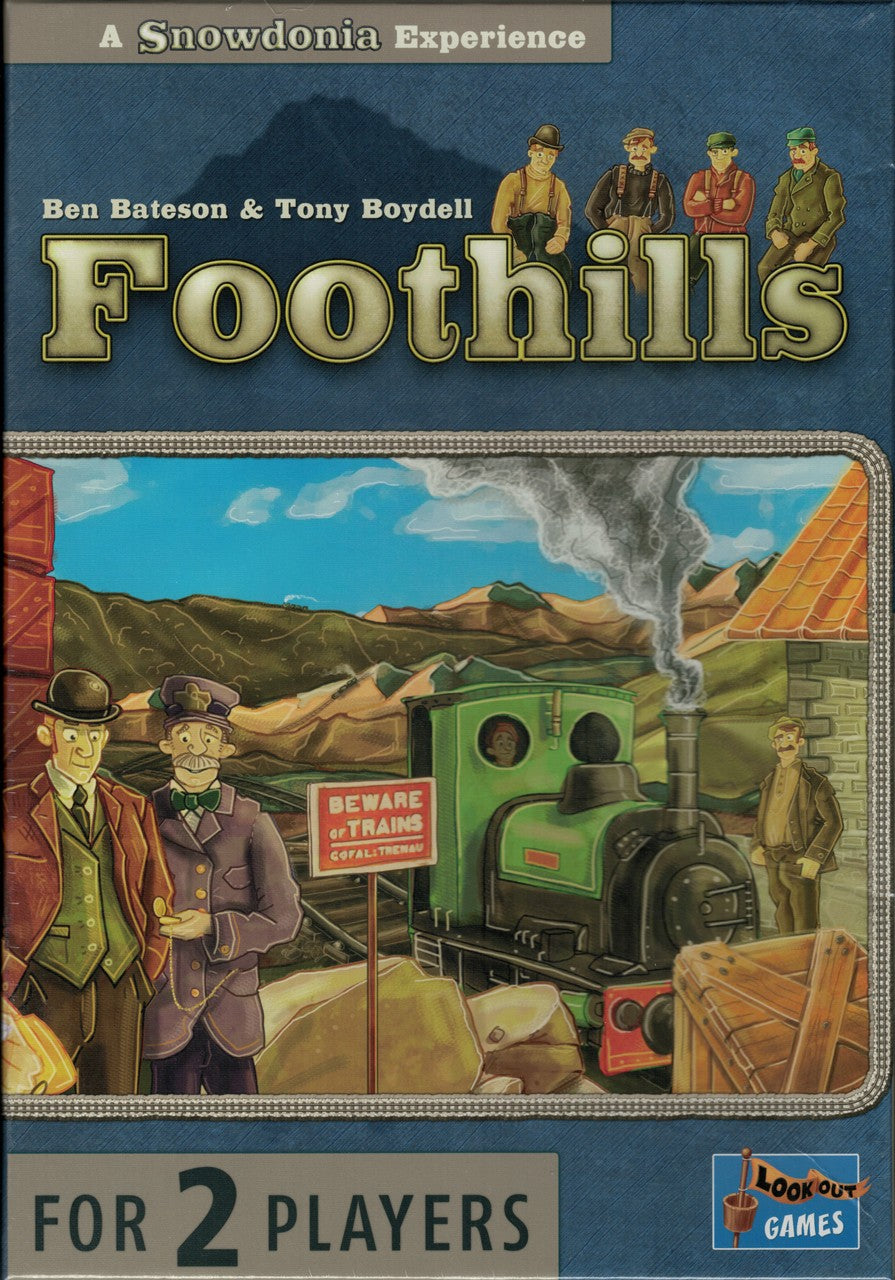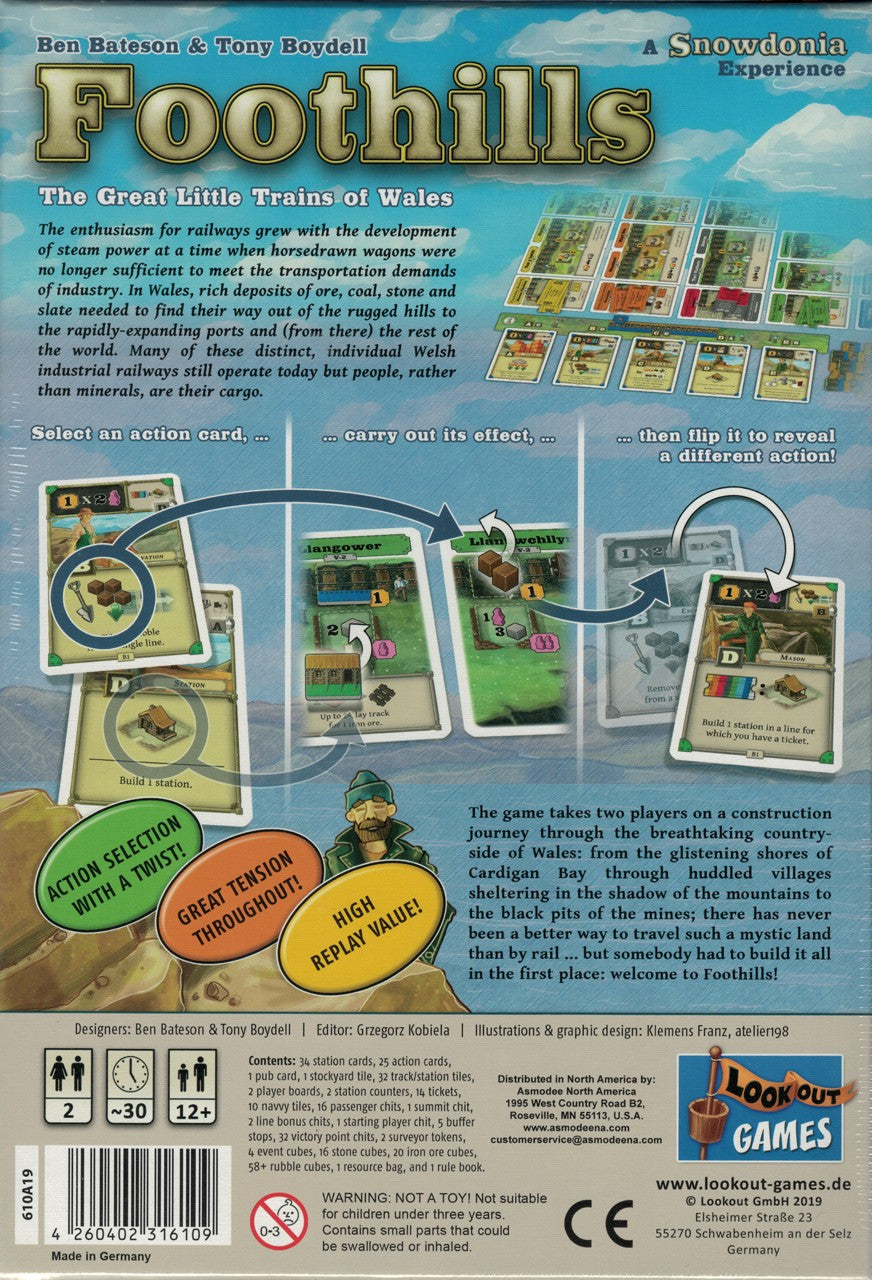 Collapsible content
Game Details

Suggested Ages: 12 and up
Number of Players: 2
Playing Time: 30 minutes

Designer: Bateson, Ben and Tony Boydell
Illustrator: Klemens Franz and atelier198
Publisher: Lookout Games
Mechanics

hand management, variable player powers, card game, trains, transportation, Snowdonia Family, Foothills
Awards & Honors

2019 Golden Geek Best 2-Player Board Game Nominee
Contents

34 station cards, 25 action cards, 1 pub card, 1 stockyard tile, 32 track/station tiles, 2 player boards, 2 station counters, 14 tickets, 10 navy tiles, 16 passenger chits, 1 summit chit, 2 line bonus chits, 1 starting player chit, 5 buffer stops, 32 victory point chits, 2 surveyor tokens, 4 event cubes, 16 stone cubes, 20 iron ore cubes, 58+ rubble cubes, 1 resource bag, and 1 rule book