Renegade Game Studios
Regular price
$59.99
Sale price
$53.99
Unit price
per
Sale
Sold out
Hadrian's Wall - Compete as one of six Roman Generals in charge of a milecastle along Hadrian's Wall.
When visiting the North of Britannia in 122 AD, the Roman Emperor Hadrian Augustus witnessed the aftermath of a war between his armies and the savage Picts. In a show of Roman might, he ordered a wall to be built that would separate the Pict tribes from the rest of England. Grand in its design, the wall stretched 80 Roman miles, from coast to coast.
In Hadrian's Wall, players take on the role of a Roman General, placed in charge of constructing a milecastle and bordering wall. Over 6 years (rounds), players will construct their fort and wall, man the defenses, and attract civilians by building services and providing entertainment - all while defending the honor of the Roman Empire from the warring Picts. The player that can accumulate the most Renown, Piety, Valor, and Discipline, whilst avoiding Disdain, will prove to the Emperor they are a model Roman citizen and be crowned Legatus Legionis!
Condition:
Share
View full details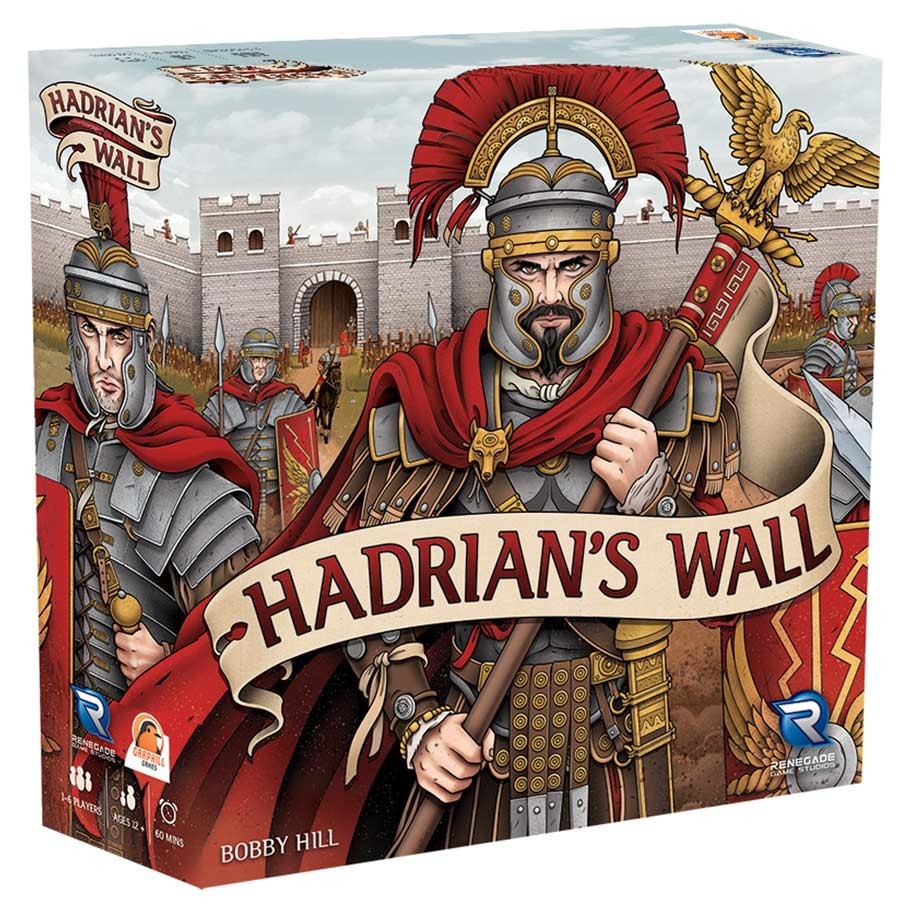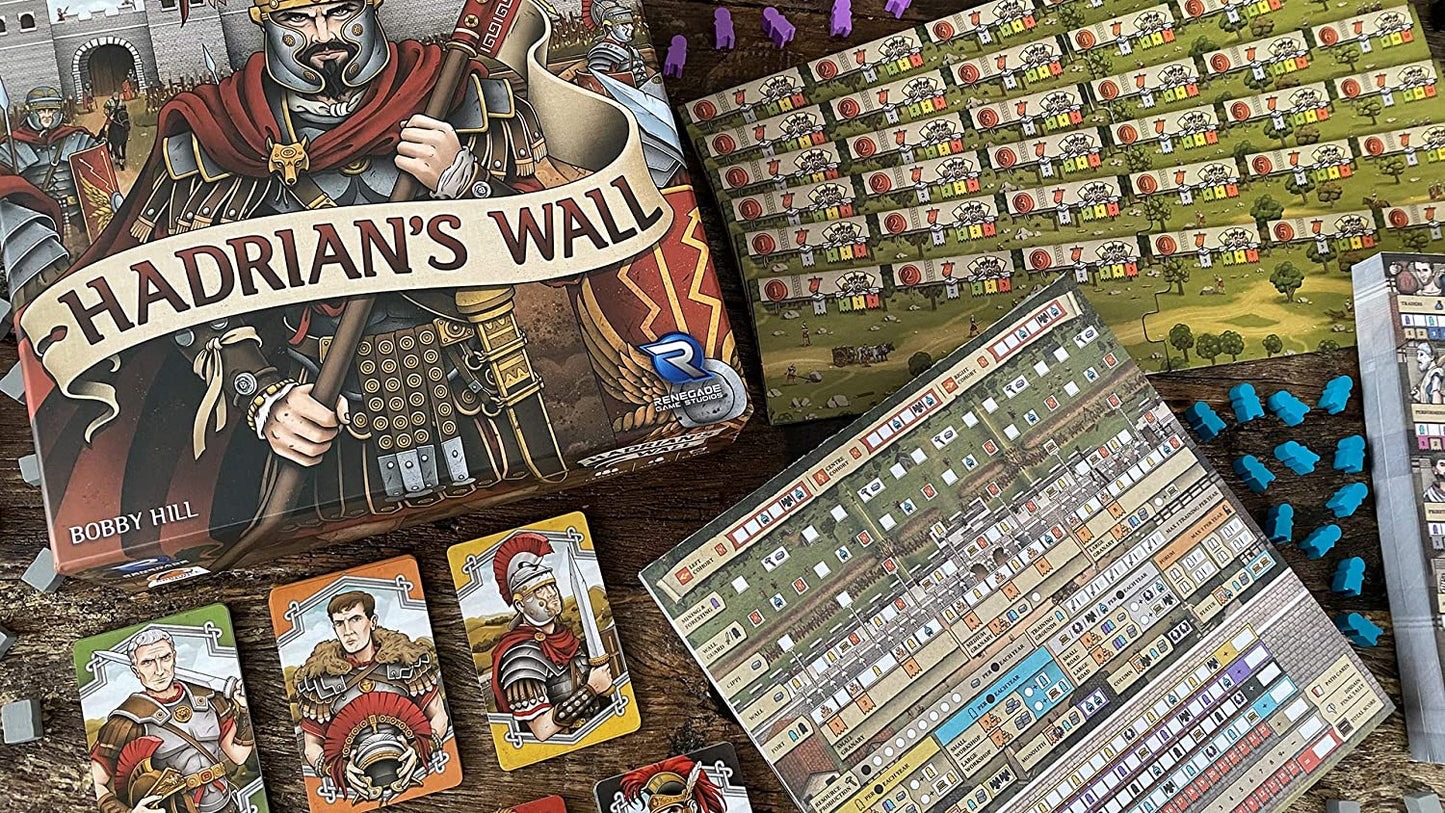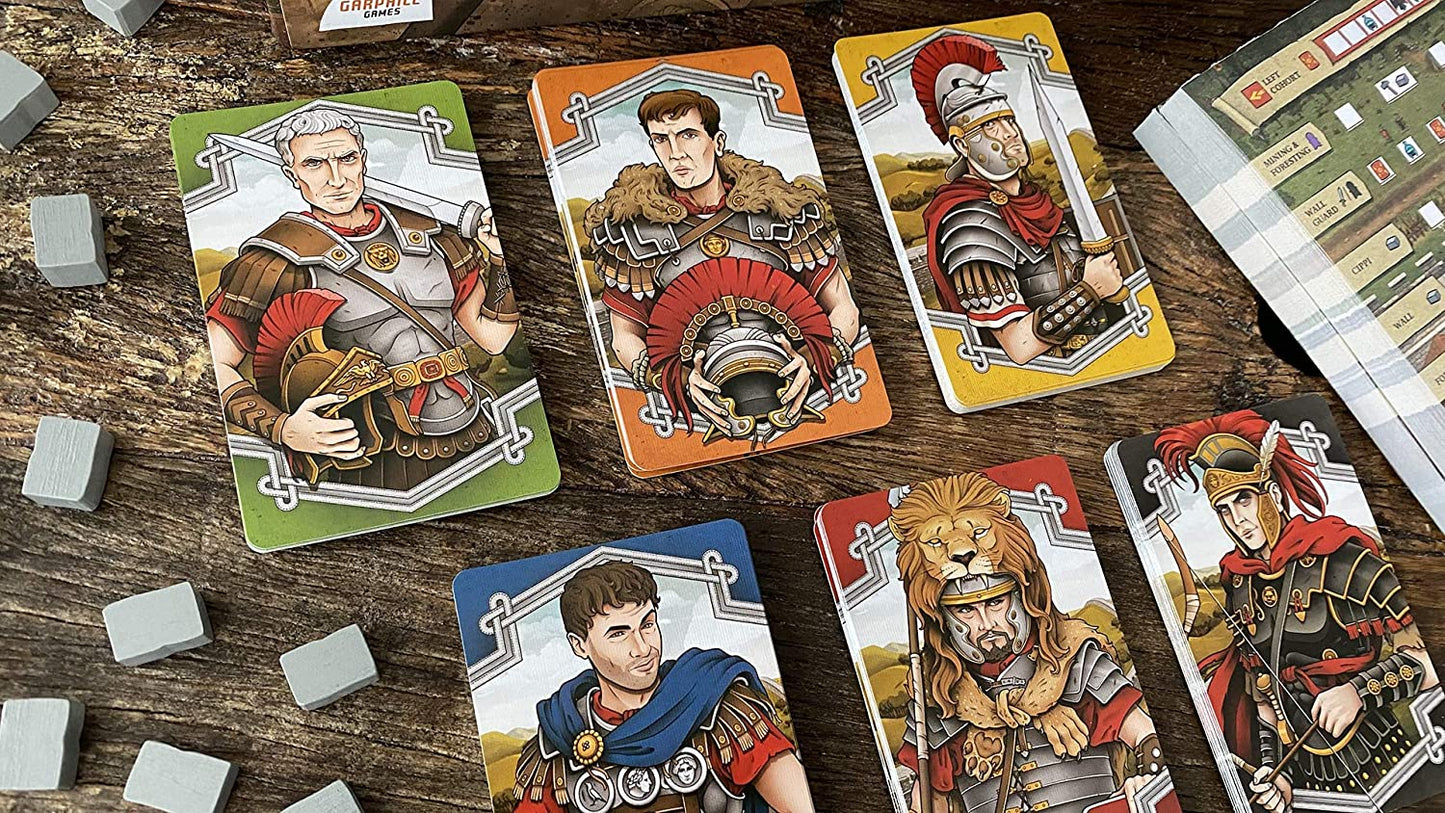 Collapsible content
Game Details

Suggested Ages: 13 and up
Number of Players: 1 to 6
Playing Time: 60 minutes

Designer: Hill, Bobby
Illustrator: Sam Phillips
Publisher: Renegade Game Studios
Mechanics

Hand Management, Solo Game, Tech Trees
Awards & Honors

2022 American Tabletop Strategy Games Nominee
2021 International Gamers Award Solo Recommended
2021 Golden Geek Medium Game of the Year Nominee
2021 Golden Geek Best Solo Board Game Nominee
Contents

2 game pads, 6 player boards, 50 resources, 90 workers, 48 fate cards, 72 player cards, rule book