R & R Games, Inc.
Regular price
Sale price
$10.99
Unit price
per
Sale
Sold out
Hanabi, named for the Japanese word for 'fireworks' and consisting of the ideograms Flower and Fire, is a cooperative card game in which players try to create the perfect fireworks show by building all five fireworks (white, red, blue, yellow and green). Players build the fireworks by placing cards of each color in the right order.

The Hanabi card deck consists of five different colors of cards, numbered 1-5 in each color. For each color, the players try to build a row in the correct order from 1-5. Sounds easy, right? Well, not quite as in Hanabi you don't get to see your own cards: you have to hold your cards so that they're visible only to other players.

To assist other players in playing a card, you must give them hints regarding the numbers or the colors of their cards. Players must act as a team to avoid errors and to finish the fireworks display before they run out of cards.
Condition: New
Share
View full details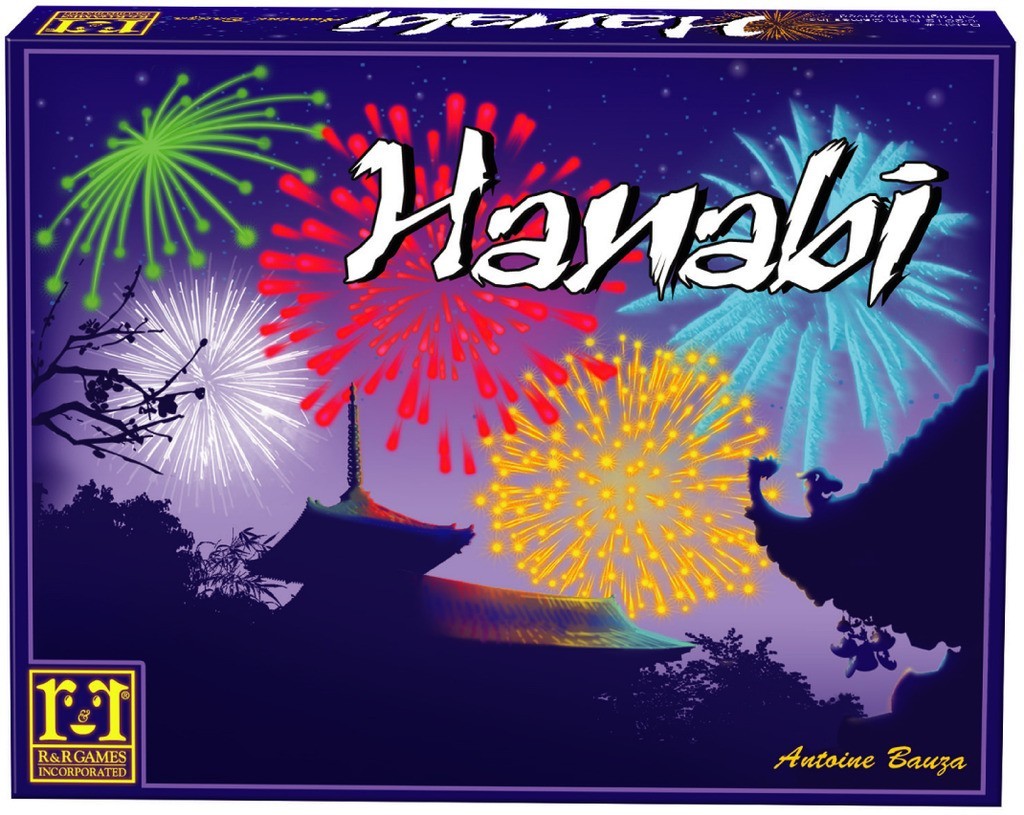 Collapsible content
Game Details

Suggested Ages: 8 and up
Number of Players: 2 to 5
Playing Time: 30 minutes

Designer: Bauza, Antoine
Illustrator:
Publisher: R & R Games, Inc.
Mechanics

cooperative play, hand management, memory, press your luck, set collection, card game, deduction, Hanabi
Awards & Honors

2015 Årets Spill Best Family Game Nominee
2014 Nederlandse Spellenprijs Best Family Game Nominee
2014 MinD-Spieletipp Winner
2014 Hra roku Nominee
2014 Guldbrikken Best Adult Game Nominee
2013 Spiel des Jahres Winner
2013 Fairplay À la carte Winner
2012 Juego del Año Finalist
Contents

50 Hanabi cards (5 suits, each with three 1's, two 2's, 3's and 4's, and one 5), 10 multi-colored Hanabi cards (for the expansion), 12 double-sided tokens (8 clocks, 4 black fuses), rules