Lucky Duck Games
Regular price
Sale price
$44.99
Unit price
per
Sale
Sold out
It's a Wonderful World is a card drafting and engine building game for 1 to 5 players.
Dear citizens of the 5 Empires! Today is a great day, as we celebrate the 10th anniversary of the end of the Great Wars. What a joy to live in a world where each decision of our beloved, wise, and charismatic Leaders is motivated by the people's happiness. What a Wonderful World of peace and progress we have built!
In It's a Wonderful World, you lead an expanding Empire. You must choose the path that will enable you to develop faster and better than you competitors. The game lasts 4 rounds.
Game Play
Each round, players draft 7 cards, then choose which ones to recycle immediately for Resources, and which to keep for construction that will produce Resources every round and/or gain victory points. When a card is fully built, it's added to your Empire, increasing your Empire's production capacity each round. The production phase, however, works in a specific order. So you'll have to plan your constructions carefully!
At the end of the 4th round, the player with the most Victory Points wins the game.
Condition: New
Share
View full details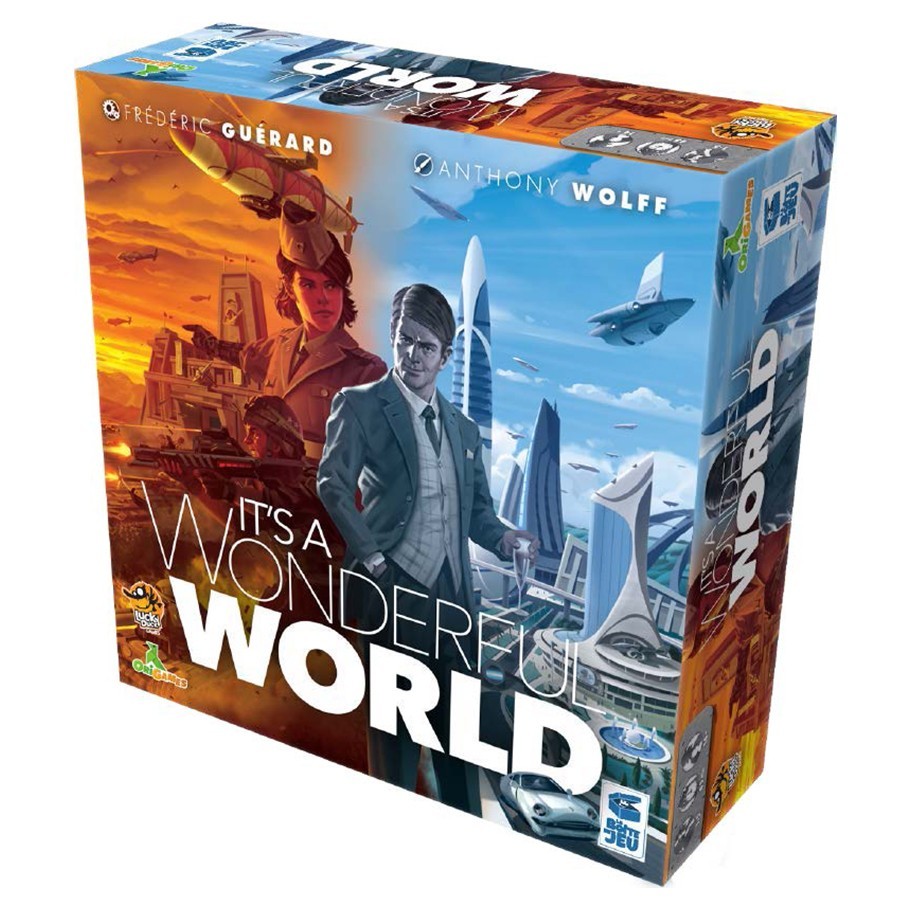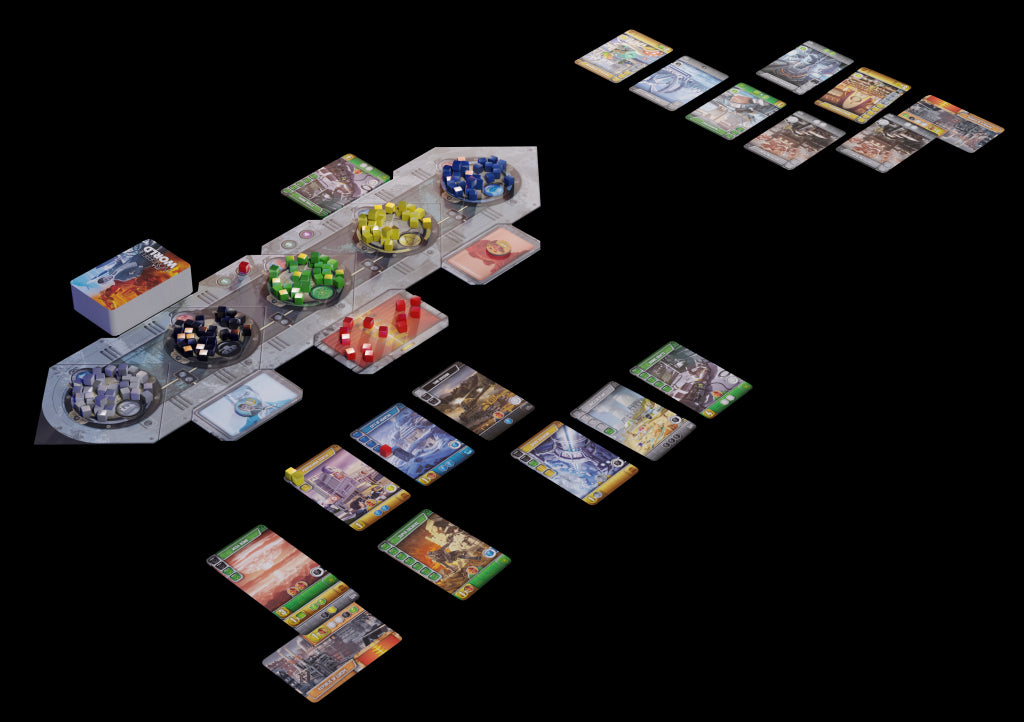 Collapsible content
Game Details

Suggested Ages: 14 and up
Number of Players: 1 to 5
Playing Time: 45 minutes

Designer: Guérard, Frédéric
Illustrator: Anthony Wolff
Publisher: Lucky Duck Games
Mechanics

card drafting, end game bonuses, hand management, set collection, simultaneous action selection, variable player powers, card game, civilization, economic, sci fi, solo play, It's a Wonderful World
Awards & Honors

2021 Nederlandse Spellenprijs Best Advanced Game Winner
2021 GEEKS d'OURO Best Board Game of the Year Winner
2020 Vuoden Peli Strategy Game of the Year Winner
2020 JUG Adult Game of the Year Finalist
2020 Japan Boardgame Prize Voters' Selection Winner
2020 Japan Boardgame Prize Voters' Selection Nominee
2020 As d'Or - Jeu de l'Année Expert Nominee
2020 5 Seasons Best International Strategy Nominee
2020 5 Seasons Best International Solo Mode Winner
2020 5 Seasons Best International Artwork Nominee
2019 Tric Trac Nominee
2019 Tric Trac d'Or
2019 Swiss Gamers Award Nominee
2019 Meeples' Choice Nominee
2019 Golden Geek Board Game of the Year Nominee
2019 Golden Geek Best Card Game Nominee
Contents

1 five-part gameboard, 5 double-sided Empire cards, 150 Development cards, 170 Resource cubes (35 Materials , 30 Energy , 30 Science , 30 Gold , 30 Exploration , 15 Krystallium ), 80 Character tokens (40 Generals and 40 Financiers ), 1 Round-Tracker token, 1 score pad