HABA
Regular price
$39.99
Sale price
$35.99
Unit price
per
Sale
Sold out
Karuba is a tile-laying racing game with players starting with boards that are identical and one player drawing tiles that they'll all use. How they use them - to build paths or move their explorers - is the difference as players race to get their adventurers to the temples first to score the best treasure. Along the way they can get additional points by collecting crystals and gold along the paths they build.
Finally! After a long boat trip, you have reached the island of Karuba and can go on the hunt for hidden treasures. Lead your expedition team of four adventurers along smart routes through the jungle trails, pay attention to the other players, and above all start running in time, because only the first players will secure the most valuable temple treasures!


Everyone receives the same jungle board. Each player chooses a temple location and the coordinating colored adventurer starting spot, which all other players set up the same on their boards.
All players use the same, shuffled jungle tiles... but who will be the one to lay down the fastest routes on their island?
When a tile is called, you can discard it in exchange for movement: moving one of your adventurers along one of your jungle paths. Or you can place it on your board to make a path.
Think carefully about when to discard a tile in order to lead the adventurers towards the temple.
When an adventurer reaches his corresponding temple, he receives the highest valued temple treasure of that color.
Pick up crystals and gold along the way to gain extra points.
The player who acquires the most precious treasures (most points) wins the game.
Condition: New
Share
View full details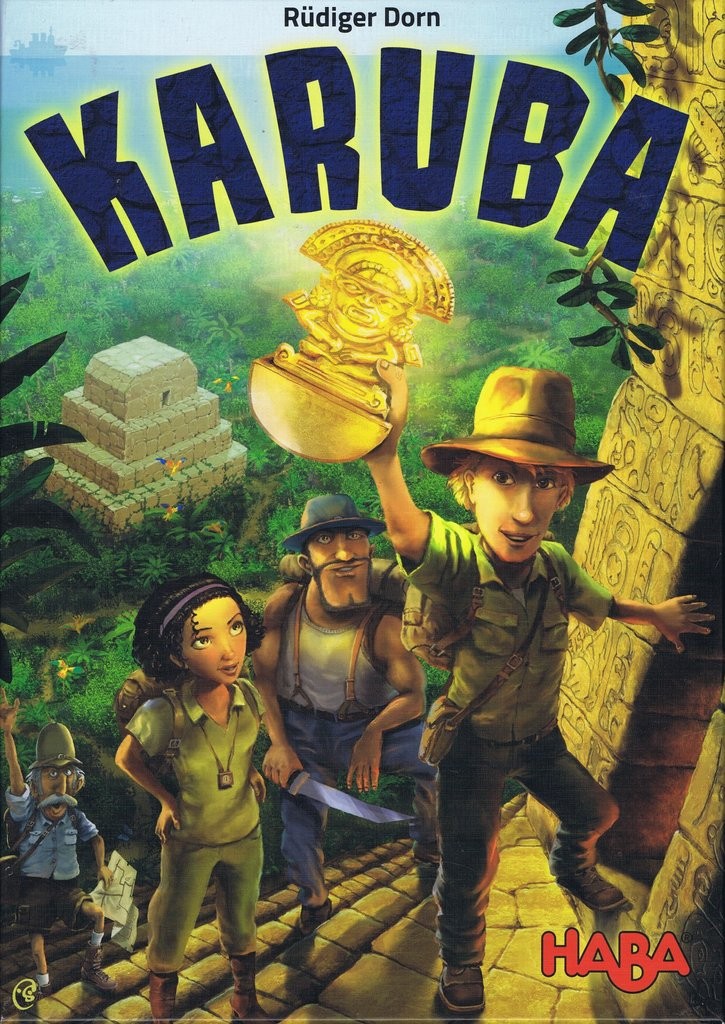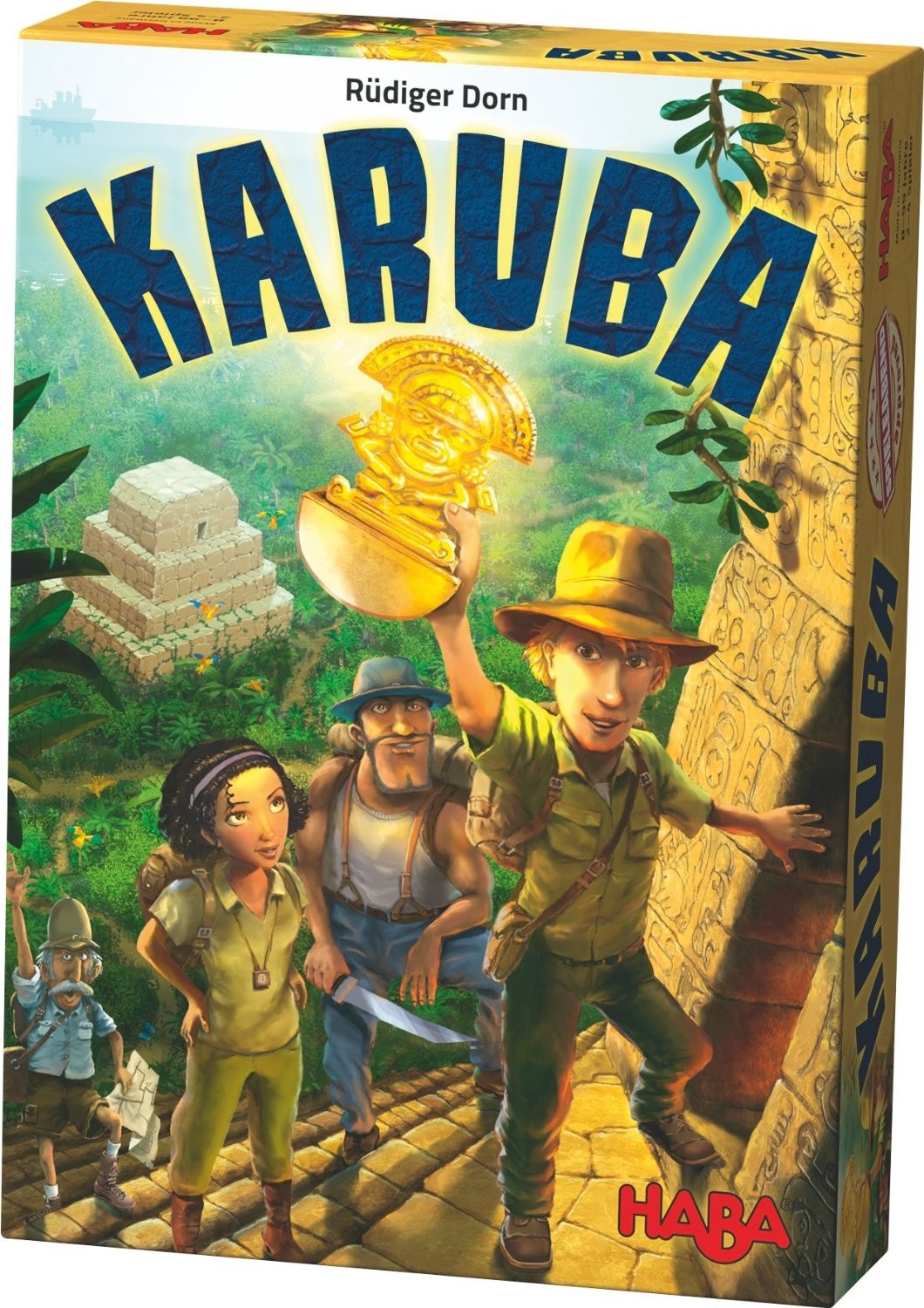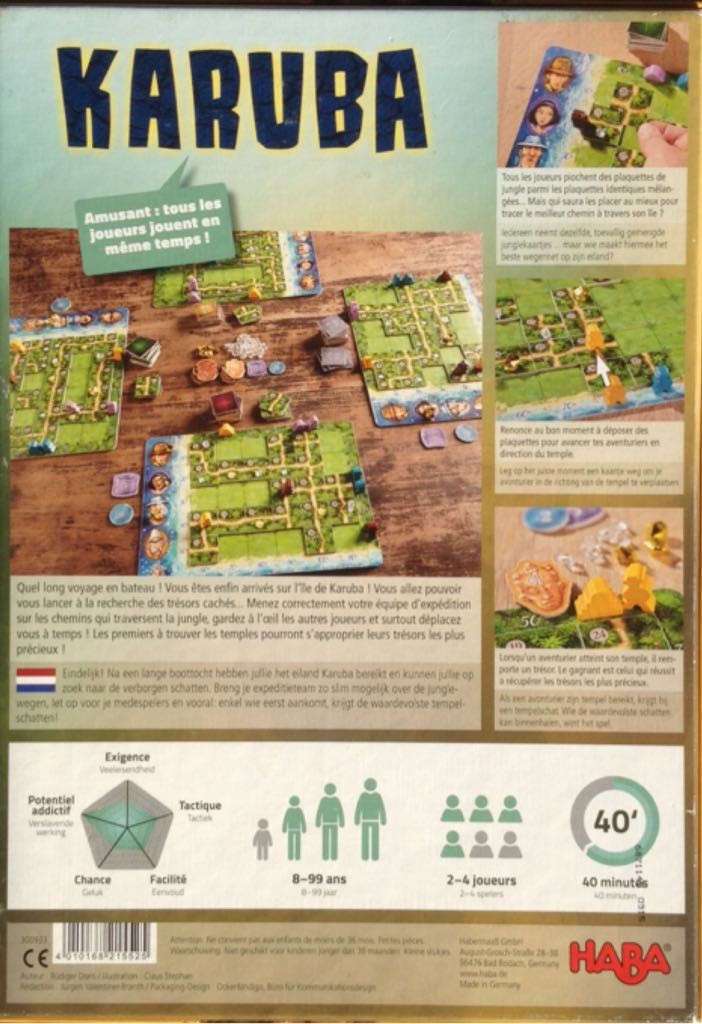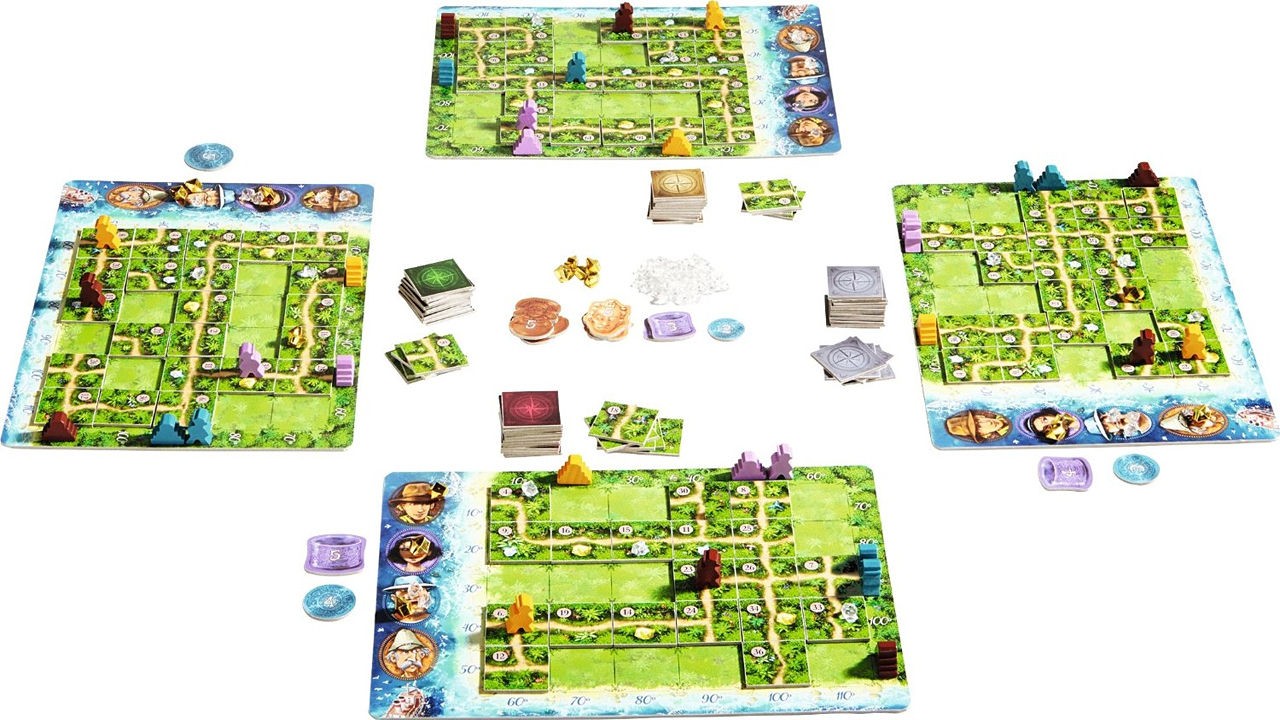 Collapsible content
Game Details

Suggested Ages: 8 and up
Number of Players: 2 to 4
Playing Time: 40 minutes

Designer: Dorn, Rudiger
Illustrator: Claus Stephan
Publisher: HABA
Mechanics

simultaneous action selection, tile placement, archaeology, puzzle
Awards & Honors

2016 Vuoden Peli Strategy Game of the Year Nominee
2016 Spiel des Jahres Nominee
2016 Juego del Año Recommended
2016 Japan Boardgame Prize U-more Award Winner
2015 Golden Geek Best Family Board Game Nominee
Contents

4 islands, 64 crystals, 12 gold nuggets, 16 temple treasures, 16 adventurers, 16 temples, 144 jungle tiles, Rulebook