Z-Man Games
Regular price
$44.99
Sale price
$40.99
Unit price
per
Sale
Sold out
Pandemic: On the Brink (2013) - Has saving humanity become routine? To aid your global struggle against four impending plagues, Pandemic: On the Brink adds a fifth player, seven new roles, and eight new special events!
Your improved team will need every possible advantage, especially if you also choose to face one of three optional challenges:
In Virulant Disease, one disease (unknown at the start of the game) turns into a particularly deadly Virulent Strain.
In the Mutation challenge, a lurking fifth disease, the Mutated Virus, suddenly erupts in unpredictable ways.
The Bio-Terrorist challenge pits one player - sowing panic with a bioengineered disease - against the others.
Each optional challenge adds a fiendish twist to battling infections and curing diseases. If those aren't enough, you can always try playing Legendary difficulty with 8 Epidemic cards! Can your team cooperate to halt the spread of disease in a world on the brink of? disaster?

Pandemic is a truly cooperative game where you all win or you all lose together. With Pandemic: On the Brink you can also play in semi-cooperative mode (Bio-Terrorist challenge) with one player working against the others.

Pandemic: On the Brink is an expansion to Pandemic. You must have Pandemic to play.

This 2013 version of Pandemic: On the Brink includes all new artwork. It was designed to be played with the 2013 version of Pandemic. To play this 2013 version of On the Brink with the original Pandemic, you'll need a Pandemic Base Replacement Deck.


Condition: New
Share
View full details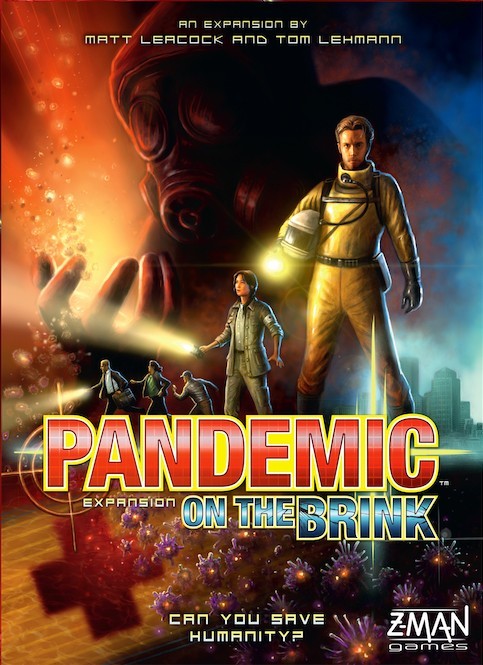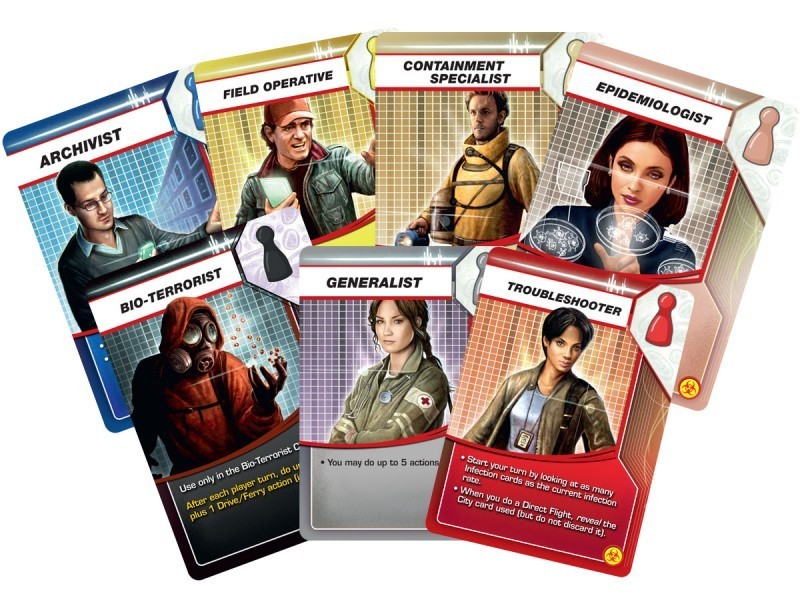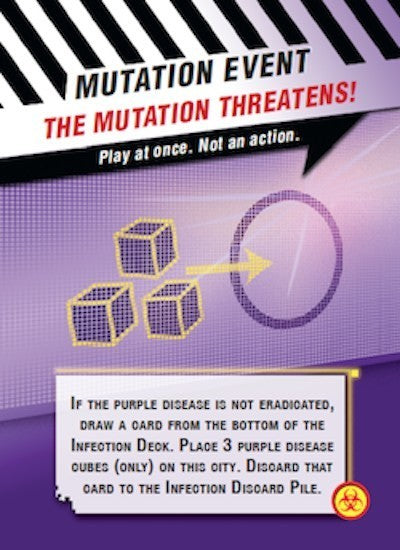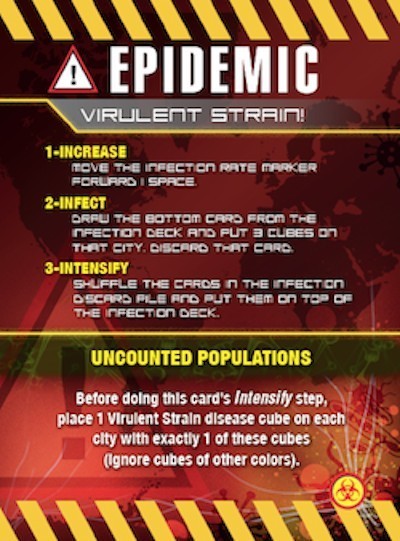 Collapsible content
Game Details

Suggested Ages: 13 and up
Number of Players: 2 to 5
Playing Time: 45 minutes

Designer: Leacock, Matt and Tom Lehmann
Illustrator: Joshua Cappel and Regis Moulun
Publisher: Z-Man Games
Mechanics

cooperative play, action point allowance system, hand management, partnerships, point to point movement, secret unit deployment, set colleciton, variable player powers, expansion, Pandemic
Awards & Honors

2009 Golden Geek Best Board Game Expansion Winner
Contents

7 new Role cards with matching pawns, 8 new Event cards, 8 Virulent Strain Epidemic cards, 12 purple disease cubes, 1 purple disease wood marker, 1 cure indicator sticker and card, 2 Mutation cards, 3 Mutation Event cards, 1 Bio-Terrorist location pad, 1 added Epidemic card, 1 added reference card, 4 blank cards for customizing, 5 petri dishes and labels, 1 rulebook