Rio Grande Games
Regular price
$74.99
Sale price
$67.99
Unit price
per
Sale
Sold out
Praga Caput Regni

The Heart of an Empire: It's 1347 and Charles IV has been crowned King of Bohemia and ruler of the Holy Roman Empire. From his castle in Prague, he oversees construction of new fortifications, a bridge across the Vltava River, a university, and other new buildings.
Prague is now the heart of Europe!

Game overview:
Player take on the roles of wealthy citizens organizing various building projects in medieval Prague. By expanding their wealth and joining the construction, they attempt to gain favor with the king. Players must choose from six available actions each turn. Clever players will discover synergies between carefully timed actions and the rewards from constructing civic projects. The player who completes the most impressive projects will be the winner.
Condition: New
Share
View full details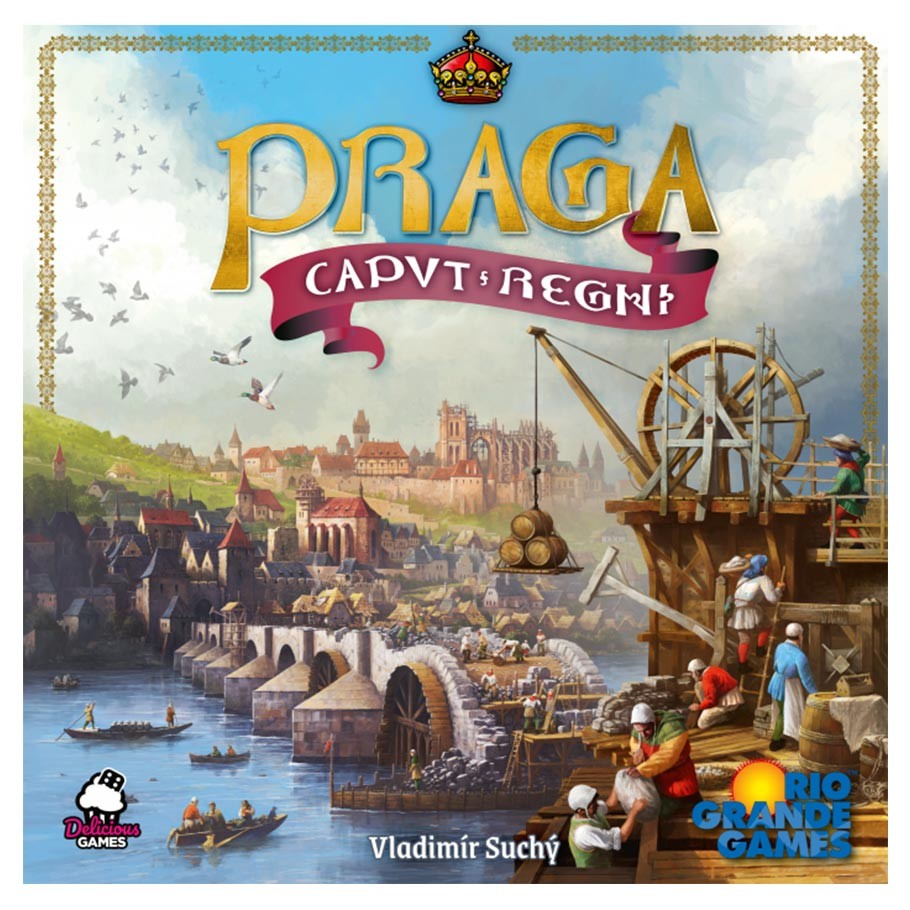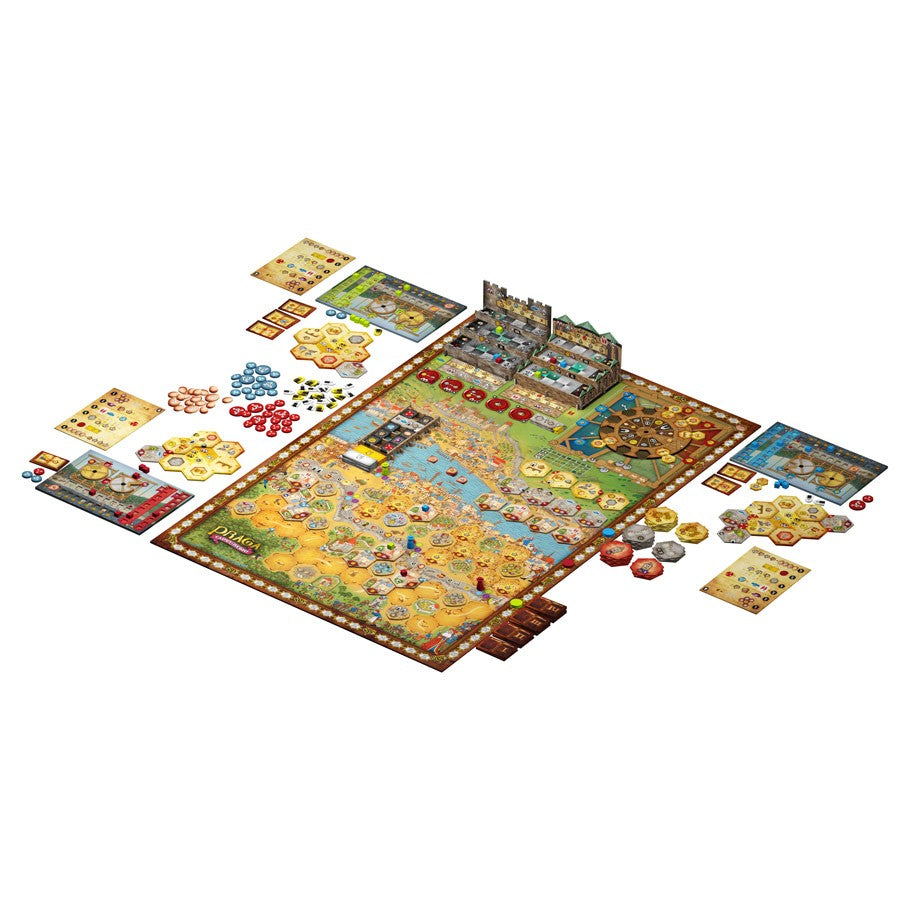 Collapsible content
Game Details

Suggested Ages: 14 and up
Number of Players: 1 to 4
Playing Time: 50 to 140 minutes

Designer: Vladmir Suchy
Illustrator: Milan Vavron
Publisher: Rio Grande Games
Mechanics


Area Influence, Enclosure, End Game Bonuses, Hexagon Grid, Income, Three Dimensional Movement, Tile Placement, Track Movement, Variable Set-up
Awards & Honors

2021 International Gamers Award Multi-player Nominee
2020 Golden Geek Heavy Game of the Year Nominee
2020 Cardboard Republic Tactician Laurel Winner


Contents

1 Main Board, 4 Double-Layered Player Boards, 6 Action Tiles, 9 Plastic Rivets, 4 Score Markers, 4 King's Road Pawns, 44 cubes, 4 Action Boards, 8 Production Tokens, 30 Upgrade Tiles, 36 Building Tiles, 36 Wall Tiles, 24 Technology Tiles, 2 Quick Reference Sheets, 1 Hunger Wall, 1 Cathedral, 3 Alternate Hunger Wall Tiers, 3 Alternate Cathedral Tiers, 3 King's Road Tiles, 6 Silver Bridge tiles, 6 Gold Bridge Tiles, 1 Charles Bridge, 11 Plaza Tiles, 19 Red Bonus Tokens, 19 Blue Bonus Tokens, 14 Wooden Eggs, 16 Cardboard Eggs,
1 Five Point Token, 14 Silver Windows, 6 Gold Windows, 1 Rule book