Days of Wonder
Regular price
$29.99
Sale price
$27.99
Unit price
per
Sale
Sold out
Ticket to Ride: The Heart of Africa - venture into the heart of Africa to build routes through some of the continent's most remote and desolate locales. Will you bolster your terrain surveying skills and local knowledge to try and establish more valuable routes ? or dare to dash across the continent in a mad race to cut the game short?

Set in the vast wilderness of Africa at the height of its exploration by intrepid explorers, missionaries and adventurers, Ticket to Ride Map Collection: Volume 3 - The Heart of Africa, a single-sided expansion map for Ticket to Ride or Ticket to Ride: Europe, focuses on the central and southern 'heart' of the continent displayed in a vertical format.

This expansion introduces 45 new terrain cards, divided into three different terrain types. Each type is associated with different route colors: Desert/Savanna cards for yellow, orange and red routes; Jungle/Forest cards for green, blue and purple routes; and Mountain/Cliff cards for black, white and grey Routes. Players can draw terrain cards just like train cards and they may use these to double the value of the routes they claim, under certain conditions.

About the Ticket to Ride Map Collection Series
Days of Wonder's Ticket to Ride Map Collection is a series of expansions for Alan R. Moon's Ticket to Ride, with each expansion including a game board and destination tickets and rules for the location(s) depicted on the map(s).


Note: This is NOT A STAND-ALONE GAME. A copy of Ticket to Ride or Ticket to Ride: Europe is required to use the maps in this expansion.

Contents: game board (Map of the The Heart of Africa), Destination Tickets, new Terrain cards, Rules.
Condition: New
Share
View full details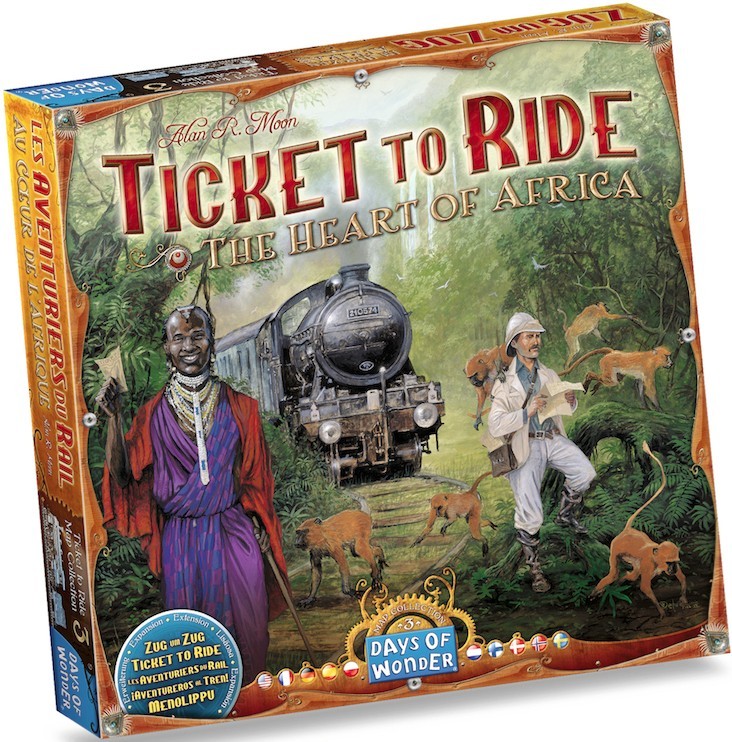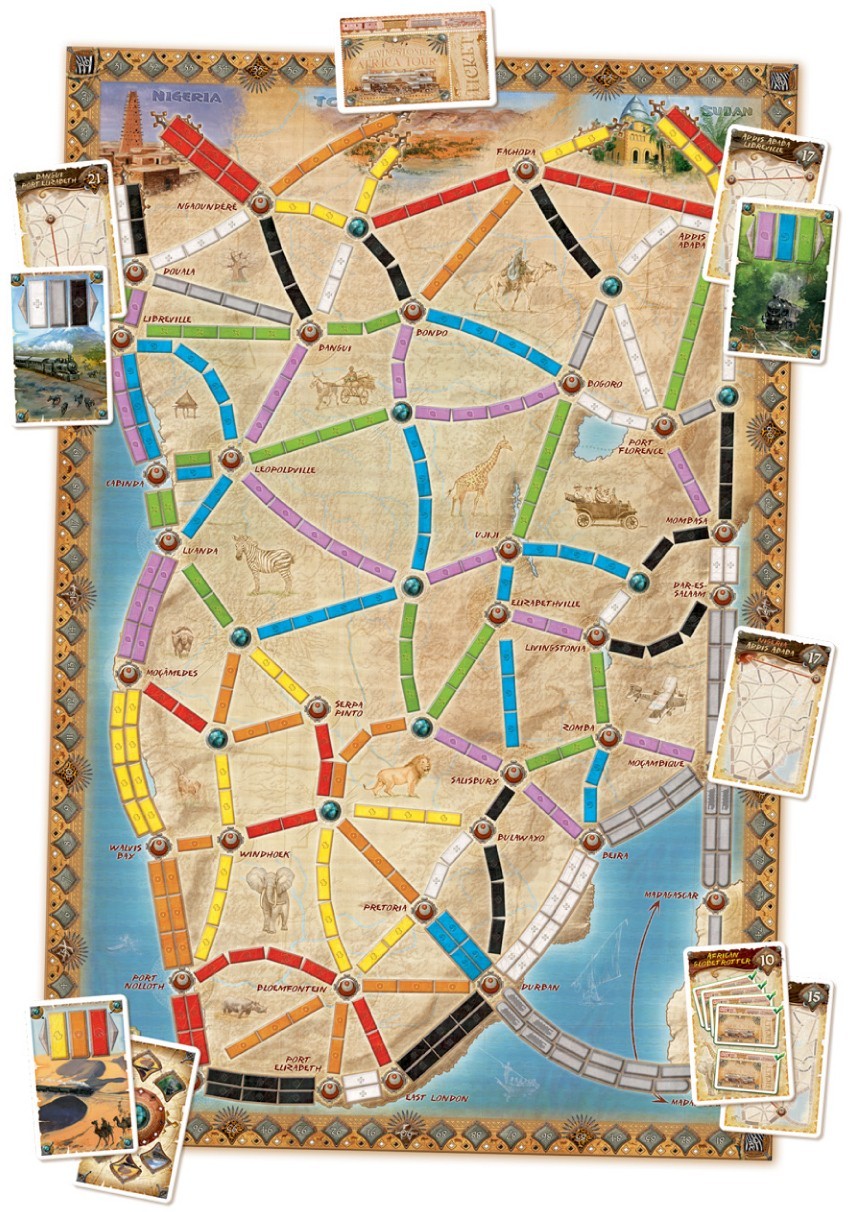 Collapsible content
Game Details

Suggested Ages: 8 and up
Number of Players: 2 to 5
Playing Time: 30 to 60 minutes

Designer: Moon, Alan R. and Ian Vincent
Illustrator: Julien Delval
Publisher: Days of Wonder
Mechanics

route building, set collection, card drafting, hand management, partnerships, trains, transportation, travel, expansion, Ticket to Ride