Z-Man Games
Regular price
$119.99
Sale price
$107.99
Unit price
per
Sale
Sold out
Ultimate Railroads is a strategic game of railroad construction, industry, and technology. Players must expand their rail network and acquire new locomotives, while also building factories to develop new technologies. Featuring a wealth of strategic options and the ability to mix and match components, the game presents many exciting challenges. Once you master it, you'll see why this series is acclaimed, and you'll be well on your way to building your own Ultimate Railroad!

In 2013, Russian Railroads released to the acclaim of strategy gamers and railroad enthusiasts alike, winning the prestigious Deutscher Spiel Preis (German Game Prize) in 2014 and building a global fan base. Two expansions, German Railroads and American Railroads, and several mini expansions followed.

Ultimate Railroads was created to celebrate the passion of these amazing fans, and welcome a new generation of railroad builders. Ultimate Railroads combines Russian Railroads, both expansions, and all of the mini expansions together in one box, along with a massive brand new expansion: Asian Railroads. All of these options can be freely combined, for the ultimate railroad-building experience.

However, in order to usher his empire into the future, other major routes must also be built. There is no stopping the forthcoming industrialization.
Condition: New
Share
View full details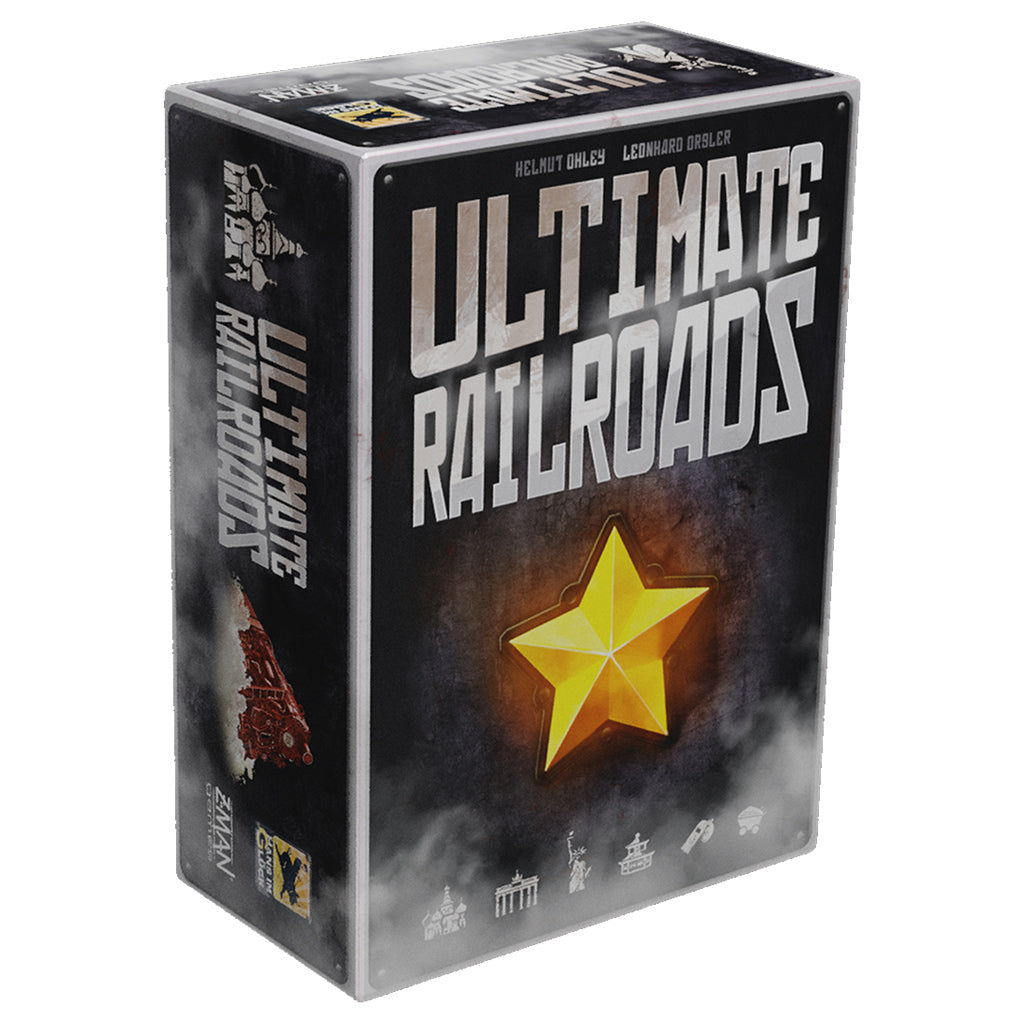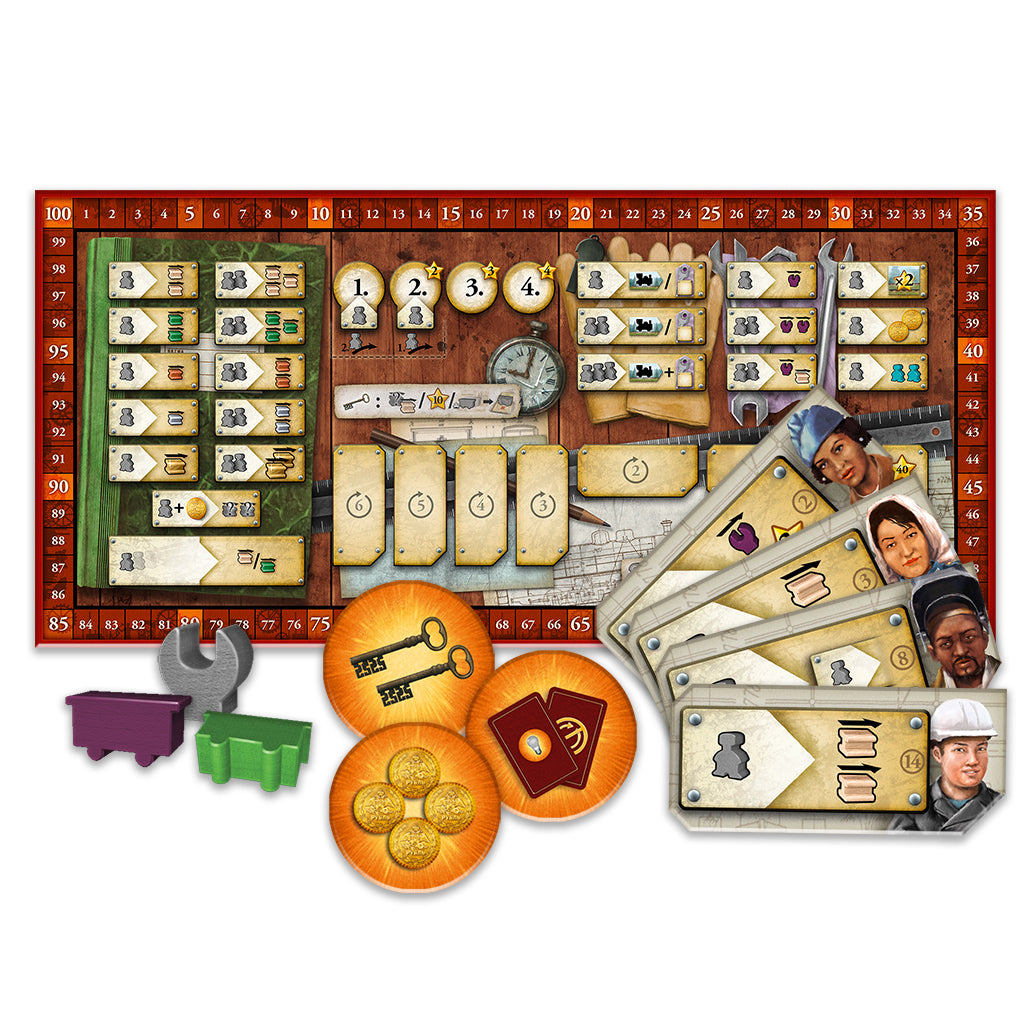 Collapsible content
Game Details

Suggested Ages: 12 and up
Number of Players: 1 to 4
Playing Time: 40 minutes per player

Designer: Helmut Ohley and Leonhard Orgler
Illustrator: Martin Hoffmann, Claus Stephan
Publisher: Z-Man Games
Mechanics

worker placement, End Game Bonuses, Tech Tracks, Turn Order: Claim Action
Awards & Honors

2015 MinD-Spielepreis Complex Game Nominee
2015 Gra Roku Advanced Game of the Year Nominee
2014 Spiel der Spiele Hit mit Freunden Recommended
2014 Nederlandse Spellenprijs Best Expert Game Nominee
2014 Lys Passioné Winner
2014 Kennerspiel des Jahres Recommended
2014 JUG Adult Game of the Year Finalist
2014 Jogo do Ano Nominee
2014 International Gamers Award - General Strategy: Multi-player Winner
2014 Gouden Ludo Nominee
2014 Deutscher Spiele Preis Best Family/Adult Game Winner
2013 Meeples' Choice Winner
2013 Jocul Anului în România Advanced Finalist
2013 Board Game Quest Awards Best Strategy/Euro Game Nominee
Contents

2 box inserts, 1 game board, 8 route panels, 323 punch board tokens, 1 industrial panel, 140 wood tokens, 52 cards, 1 comprehensive rule book