Deep Water Games
Regular price
$29.99
Sale price
$26.99
Unit price
per
Sale
Sold out
Welcome to... your perfect home. Become an architect in America during the 1950's and build the best neighborhoods in town!

As an architect in the roll-and-write game Welcome to... your goal is to build the best new town by adding pools, hiring employees, improving the parks, and more!

Each turn, flip cards from three piles to display three different action sets. Each set shows a house number that you must assign to one of the houses in your community and an optional corresponding action you can take. The house numbers on each street must ascend left to right, with one exception. The Bis Action lets you break that rule by duplicating a house number for a penalty.

You can adjust the house number shown in a set by 2 with a Temp Agency Action. Players with the most Temp Agencies at the end of the game score bonus points. Pools and Parks also provide end-game points and the Real Estate Agency Action lets you increase the value of your fenced-off subdivisions. The Fence Action lets you place fences.

Everyone is racing to be the first to complete the three public goals. Game play is simultaneous, so lots of people can play at the same time! There are lots of ways to build your community and many paths to becoming the best suburban architect in Welcome To...!


Condition: New
Share
View full details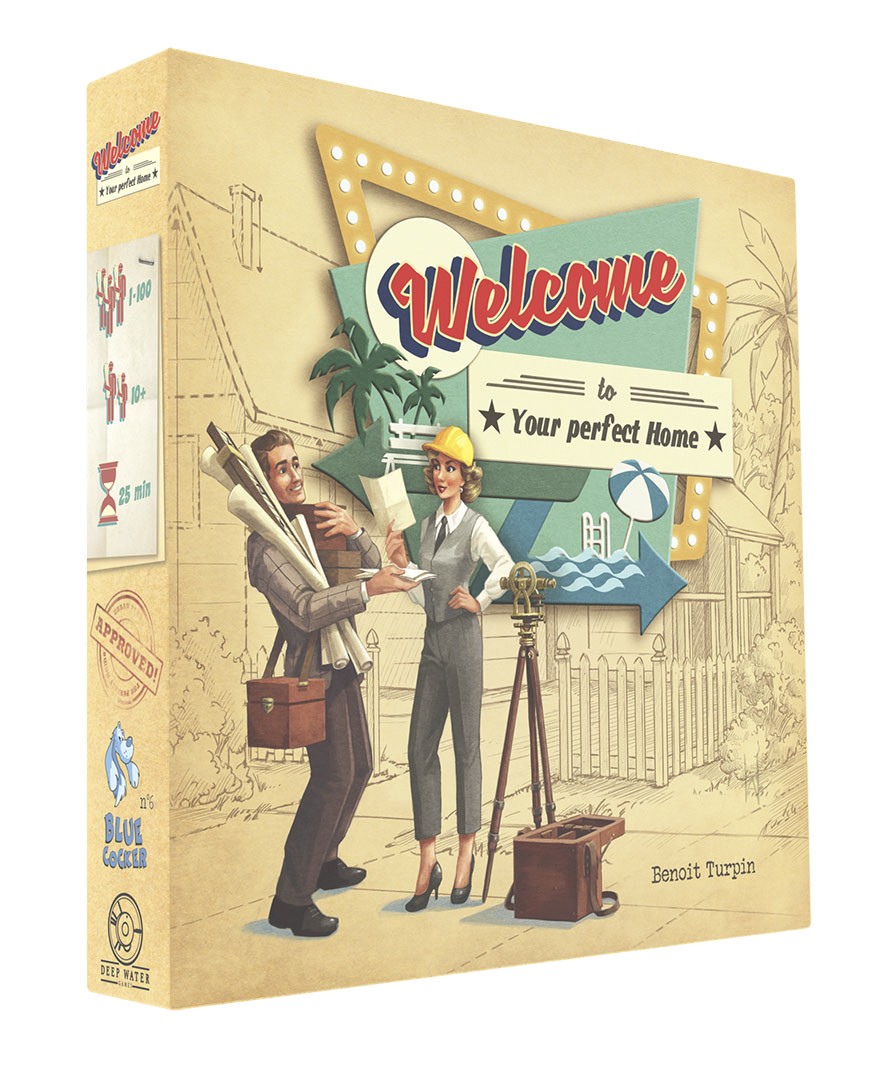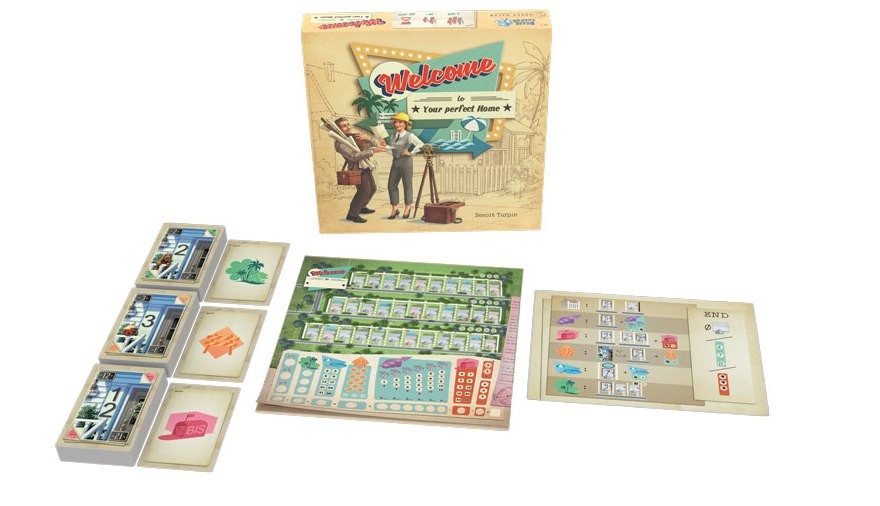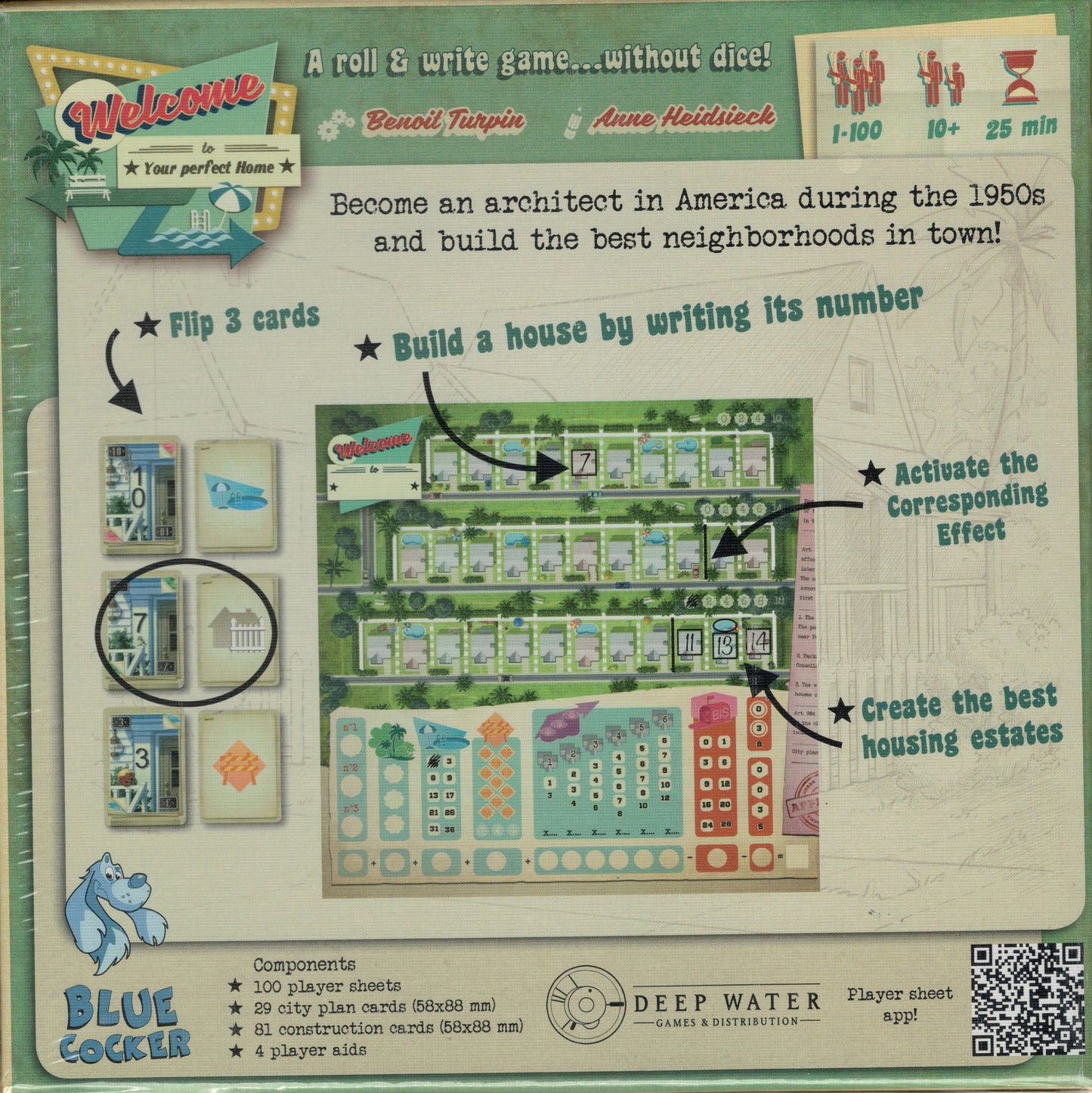 Collapsible content
Game Details

Suggested Ages: 10 and up
Number of Players: 1+
Playing Time: 20 to 30 minutes

Designer: Turpin, Benoit
Illustrator: Anne Heidsieck
Publisher: Deep Water Games
Mechanics

roll-and-write, paper-and-pencil, pattern building, city building, Welcome to
Awards & Honors

2019 Nederlandse Spellenprijs Best Family Game Winner
2019 Nederlandse Spellenprijs Best Family Game Nominee
2019 Gouden Ludo Best Family Game Nominee
2018 Tric Trac de Bronze
2018 Meeples' Choice Nominee
2018 Lys Grand Public Finalist
2018 Golden Geek Most Innovative Board Game Nominee
2018 Golden Geek Board Game of the Year Nominee
2018 Golden Geek Best Solo Board Game Nominee
2018 Golden Geek Best Family Board Game Nominee
2018 Cardboard Republic Socializer Laurel Nominee
2018 Board Game Quest Awards Game of the Year Nominee
2018 Board Game Quest Awards Best Family Game Winner
Contents

100 player sheets, 29 city plan cards (58mm X 88mm), 81 construction cards (58mm X 88mm), 4 player aids, solo AI