White Wolf Publishing
Regular price
Sale price
$7.50
Unit price
per
Sale
Sold out
Akashic Brotherhood Balance, Ascension and the Cosmic All: is a supplement for Mage: the Ascention focusing on the Akashic Brotherhood.
Mages of the Brotherhood know that serenity and violence are aspects of all creation. Through physical, mental, and spiritual perfection, this fellowship hopes to bring Ascension to all humanity. Imperfect realities, however, require drastic solutions...
The Akashic Brotherhood Tradition Book examines the history, culture and beliefs of this most wise and ancient Tradition. It includes: A variety of weapons, foci, rotes, and Talismans for the Masters of Do. Five character templates for players or Storytellers. History, relations, culture, and more.
Condition: Good, spine show wear and some scratches on front and back cover.
Condition: Good
Share
View full details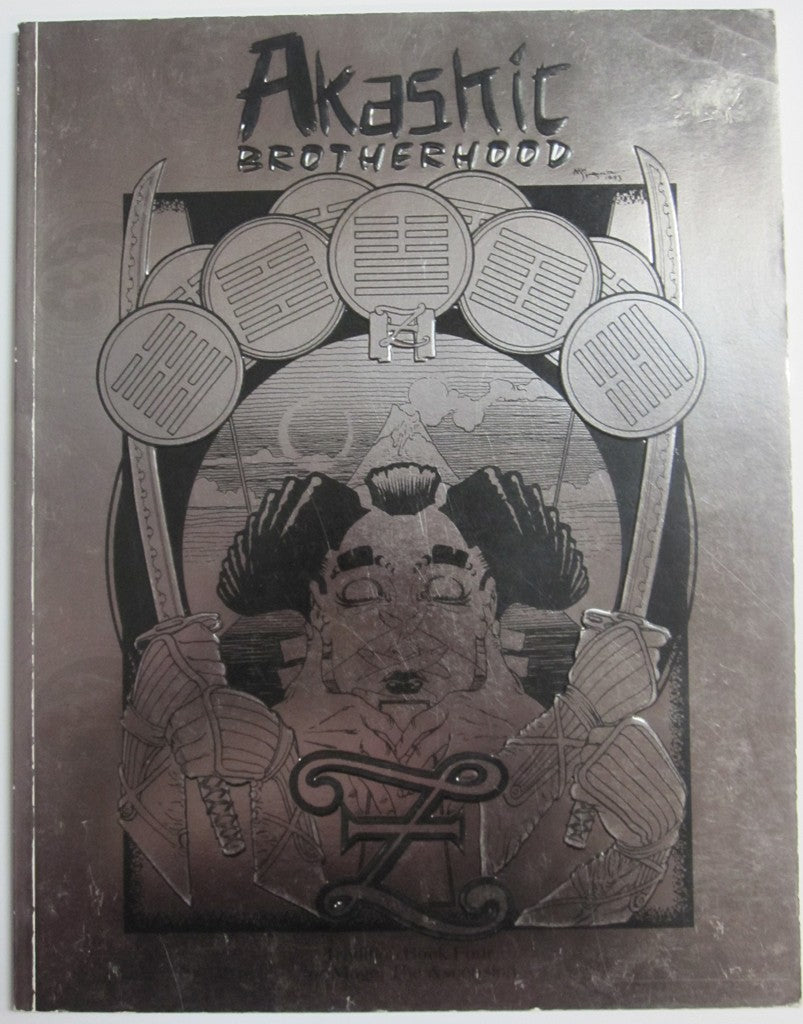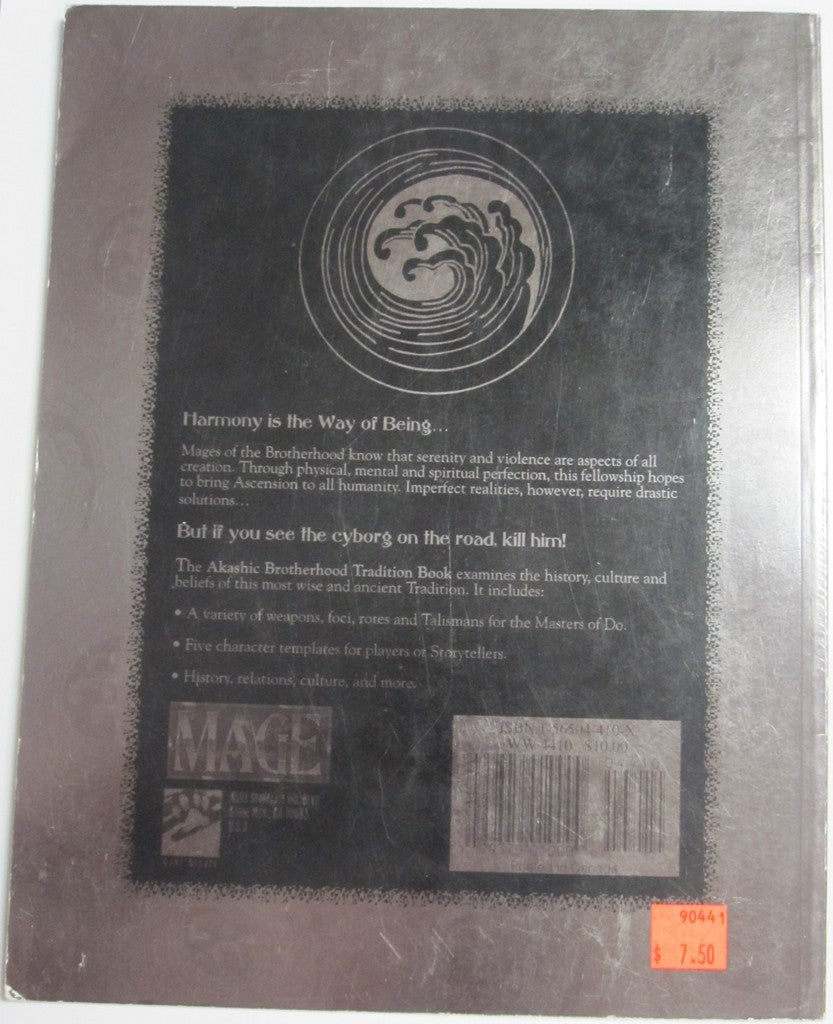 Collapsible content
Details

Author: Barnes, Emrey
Publisher: White Wolf Publishing
Binding: Paperback