Wizards of the Coast
Regular price
Sale price
$24.99
Unit price
per
Sale
Sold out
D & D Essentials Kit (Dungeons & Dragons 5.0) - Everything you need to create characters and play new adventures in this introduction to the world's greatest roleplaying game.
Unleash your imagination! Defeat the dragon of Icespire Peak.
Dungeons & Dragons is a cooperative storytelling game that harnesses your imagination and invites you to explore a fantastic world of adventure, where heroes battle monsters, find treasures, and overcome epic quests. This box contains the essentials you need to run a D&D game with one Dungeon Master and one to five adventurers.
The Dungeons & Dragons Essentials Kit includes:
* 64-page adventure book that teaches you how to create characters of levels 1-6 and to play the game
* Dragon of Icespire Peak, an introductory adventure
* double-sided poster map
* Dungeon Master's screen
* 6 blank character sheets
* 11 polyhedral dice
* 81 cards describing magic items, sidekicks, and more
Condition: New
Share
View full details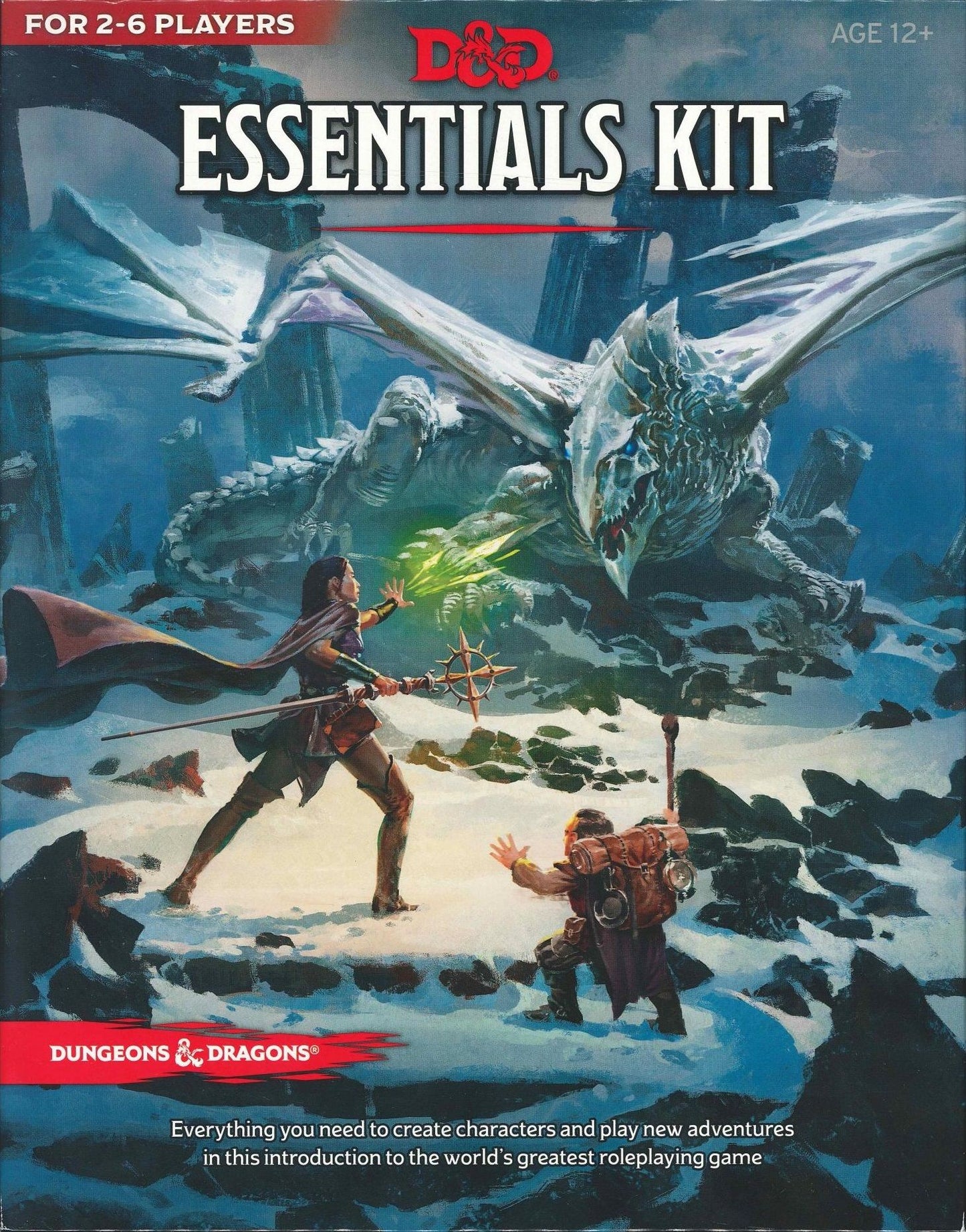 Collapsible content
Details

Author:
Publisher: Wizards of the Coast
Binding: Box